Disclosure: As an Amazon Associate, I earn from qualifying purchases; prices are never affected.
Italian Orange Almond Cake made with whole oranges and olive oil is everything it promises. Depth and soul, sweetness and fragrance.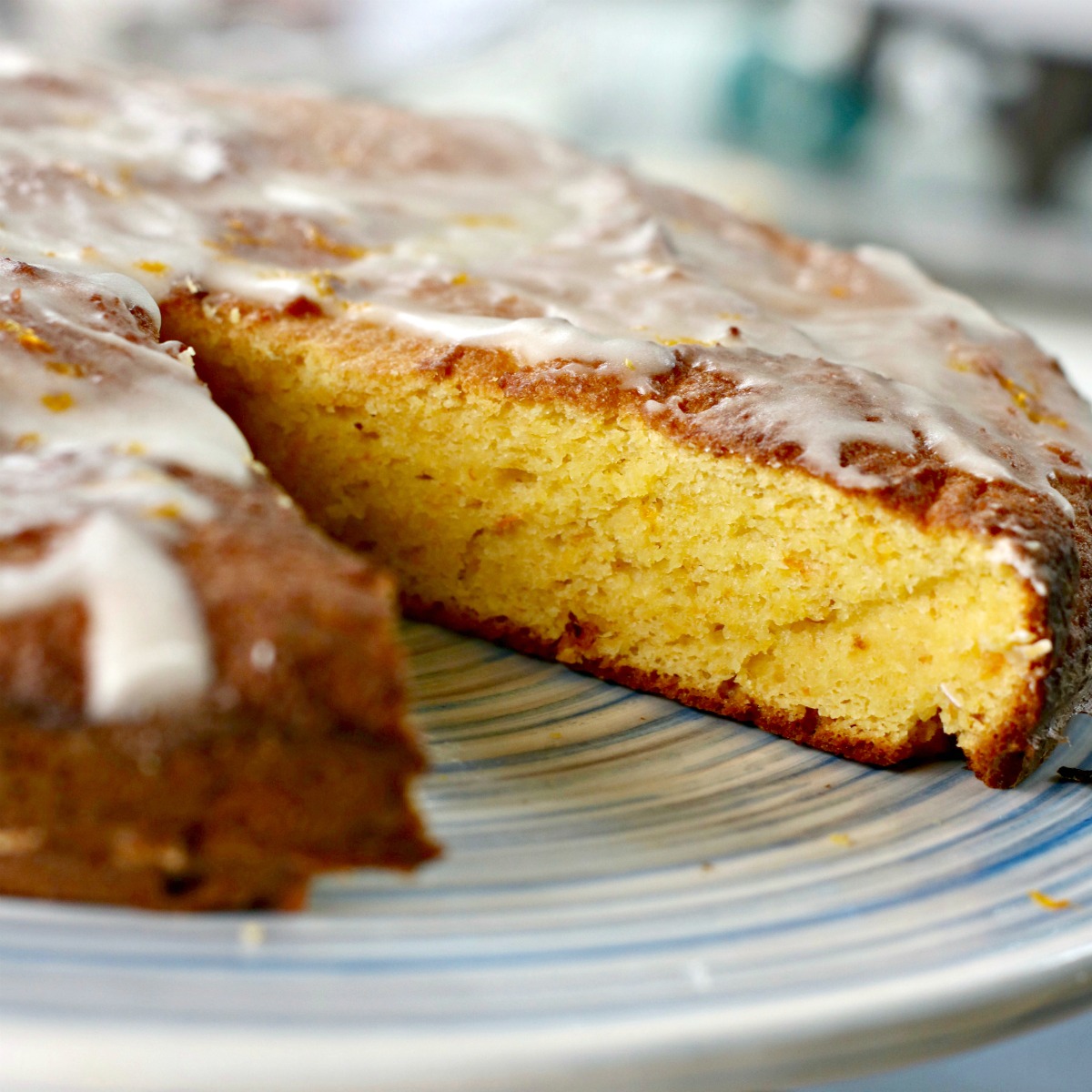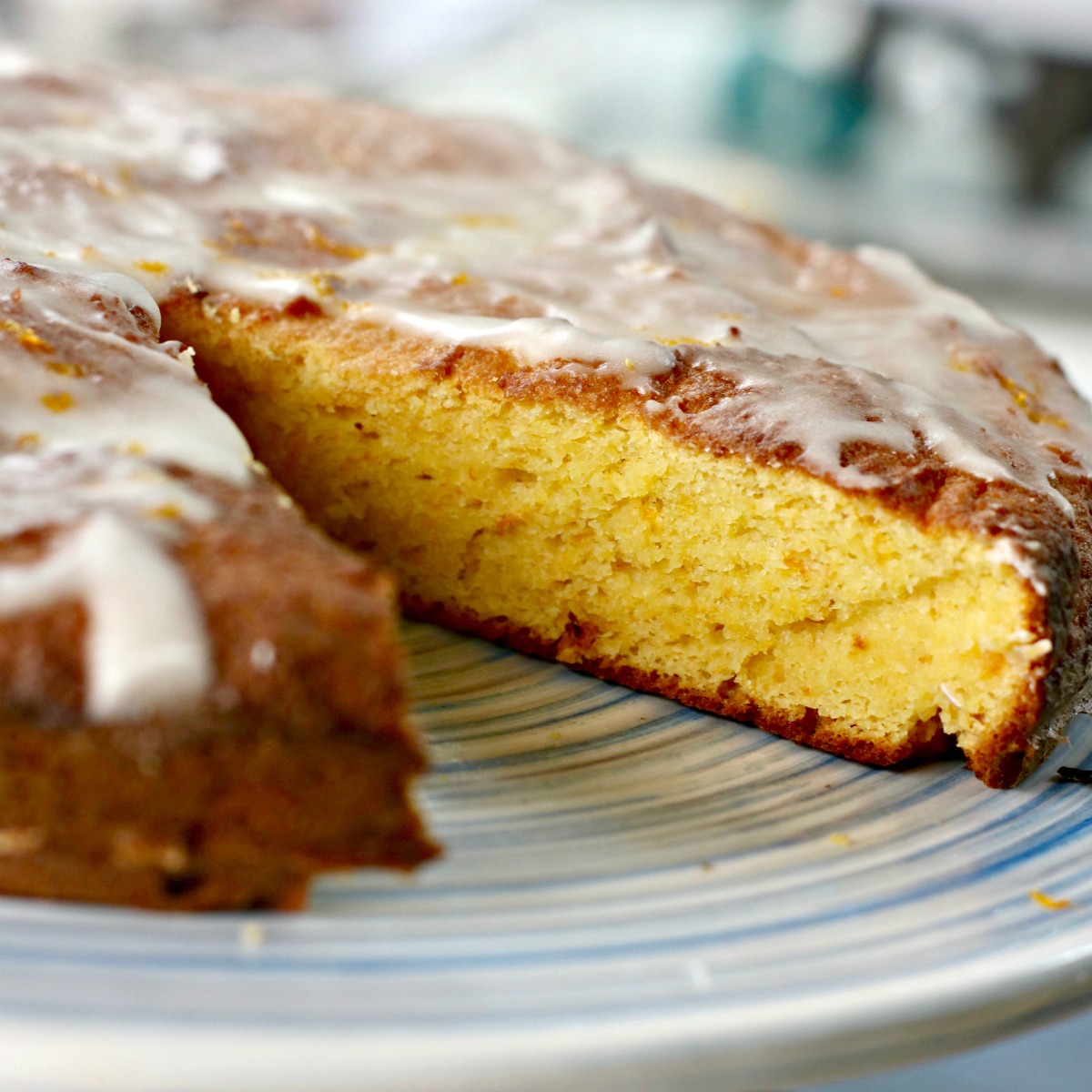 Made with whole oranges, this cake spans many cultures, including middle eastern, which is where I first came in contact with one of my most memorable bites of the year. A cake like this was served at a favorite new modern middle eastern restaurant in Nashville, Lyra.
I ate the cake even when I didn't need dessert, savoring each moist, citrusy bite. They told me it was made with whole oranges and I knew I was going to make it.
Baking Process and Nutrition for Orange Olive Oil Cake
I used navel oranges, extra virgin olive oil, eggs, almond flour and Swerve as my sweetener, making this sugar free and naturally gluten free.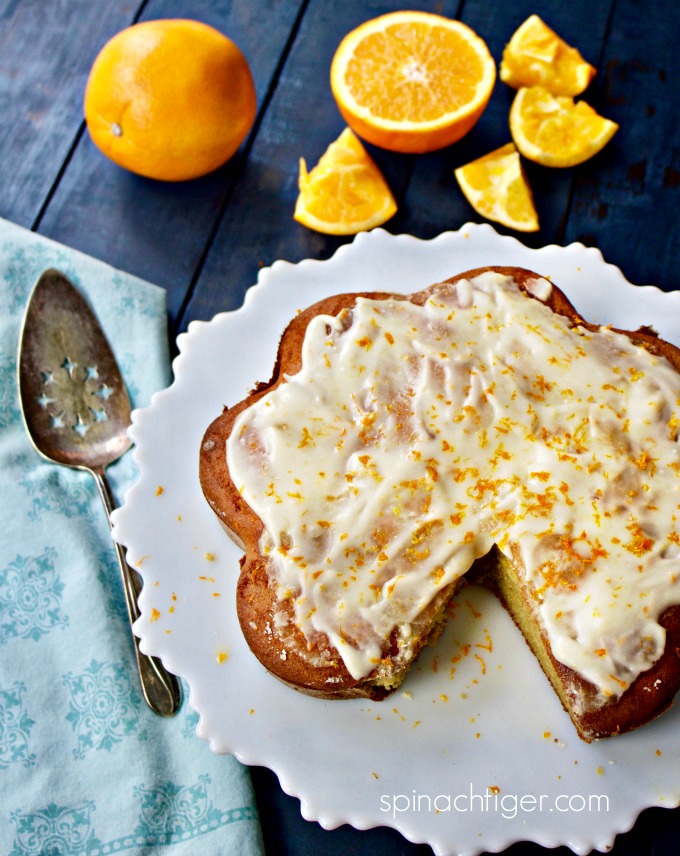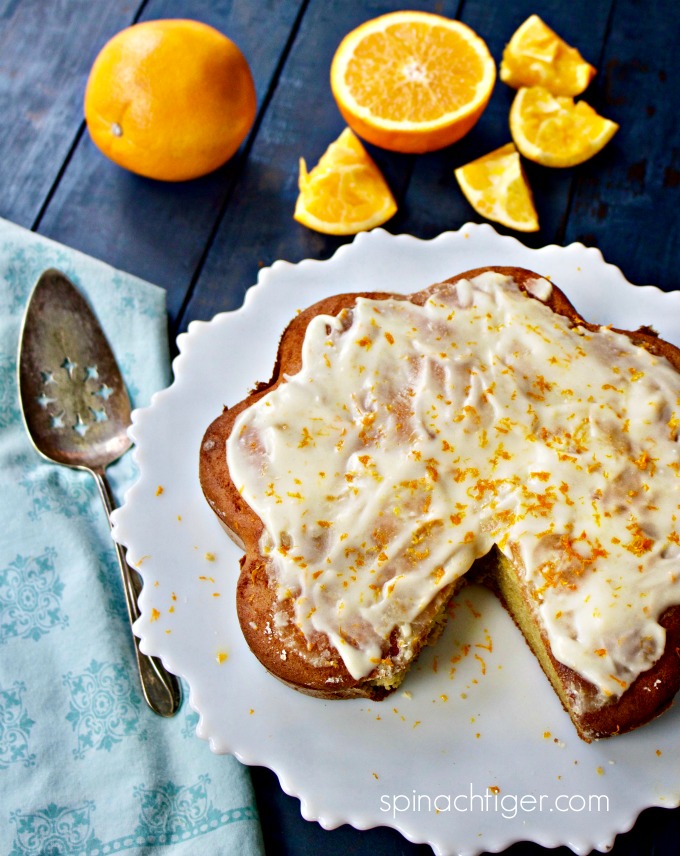 You can either use a light glaze or a heavier glaze like below.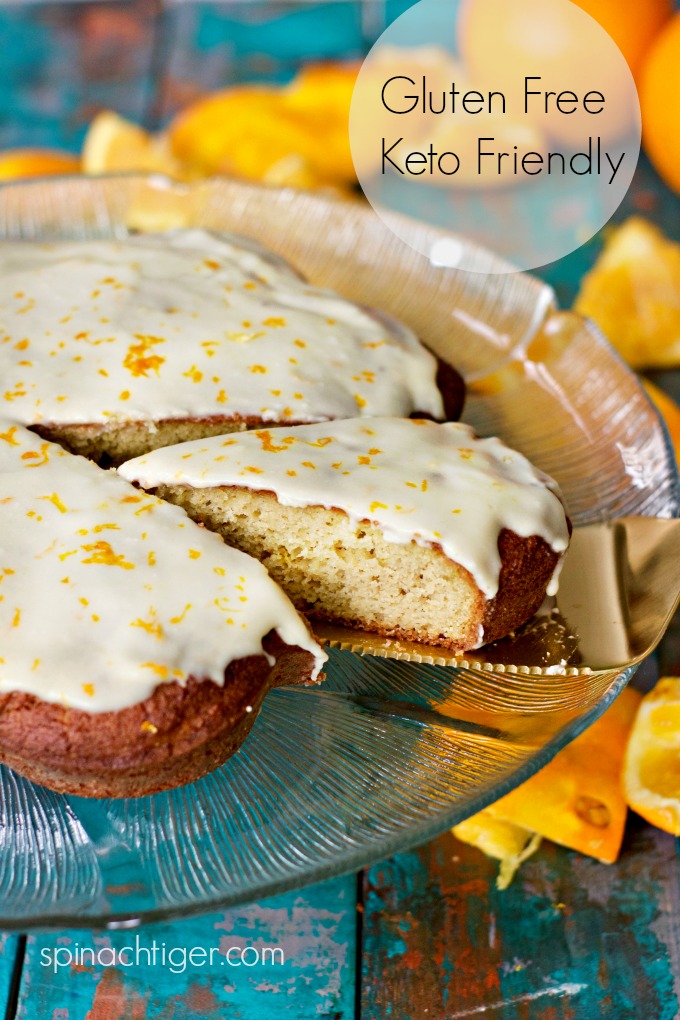 There are many versions of this cake, some with almond flour (as Lyra makes) and some with regular flour. This is an almond flour version using olive oil and whole oranges.
If you use cara cara oranges, you'll get an even deeper orange color as the picture below, but I don't recommend blood oranges unless you really up the sweetener as they can be bitter.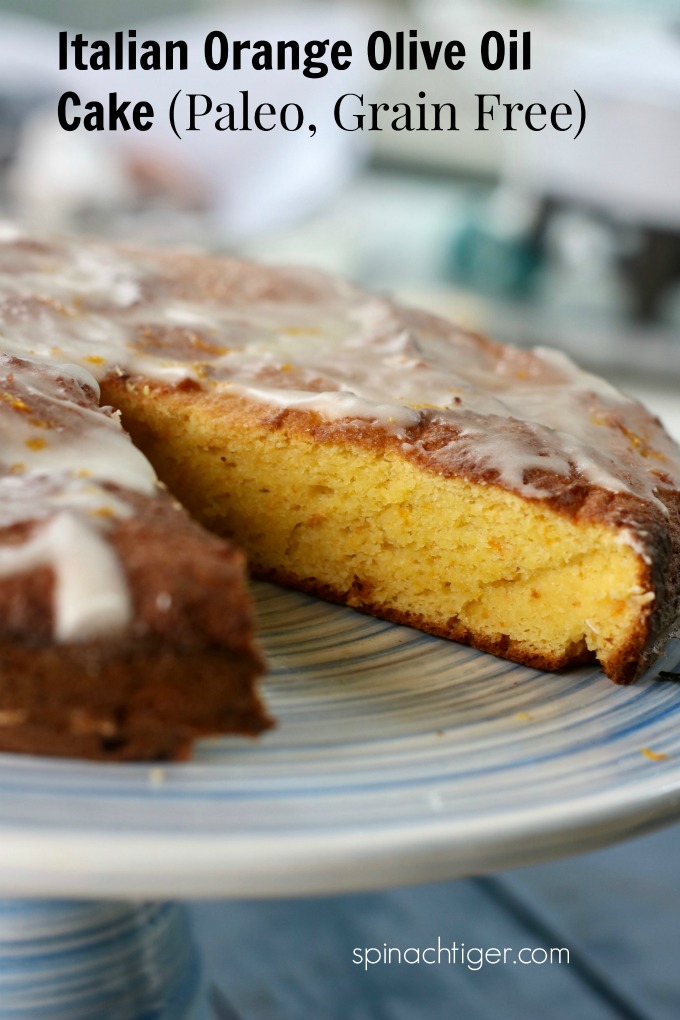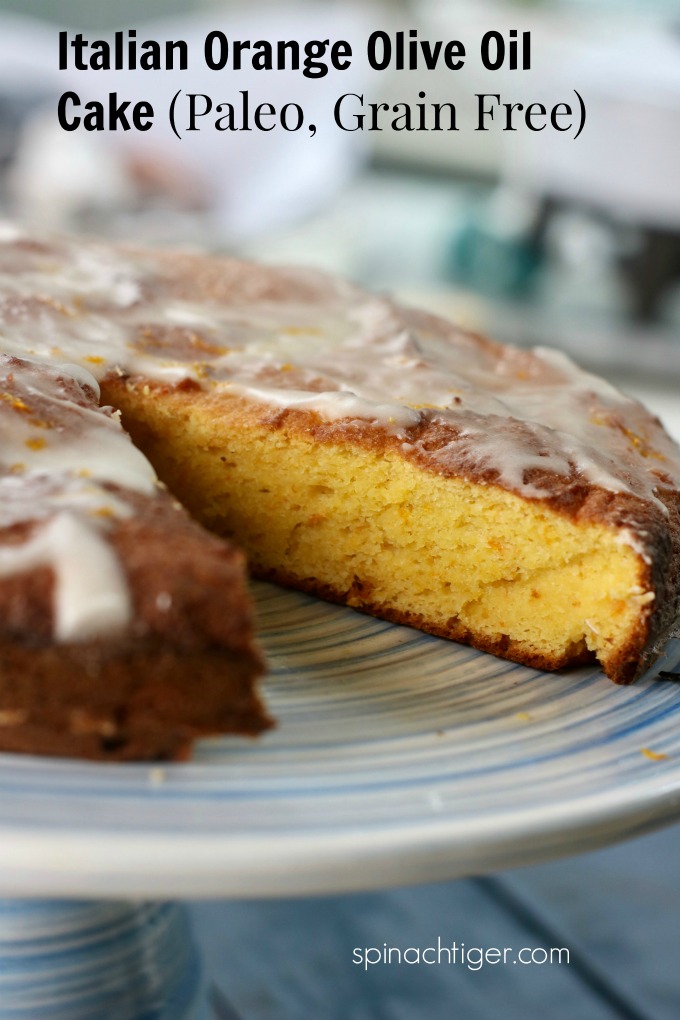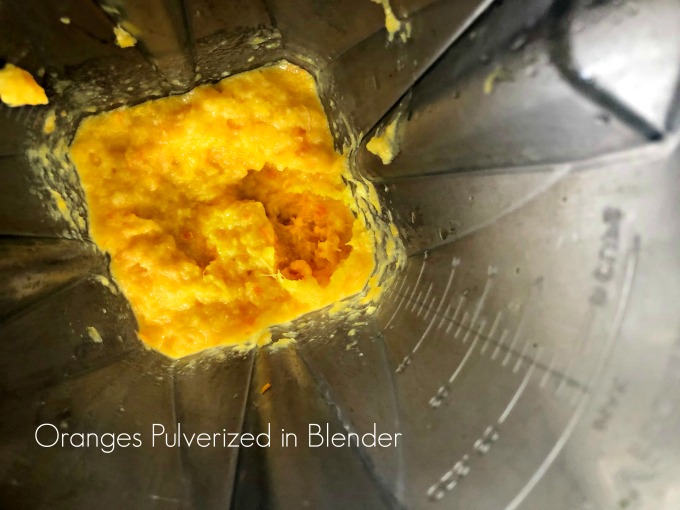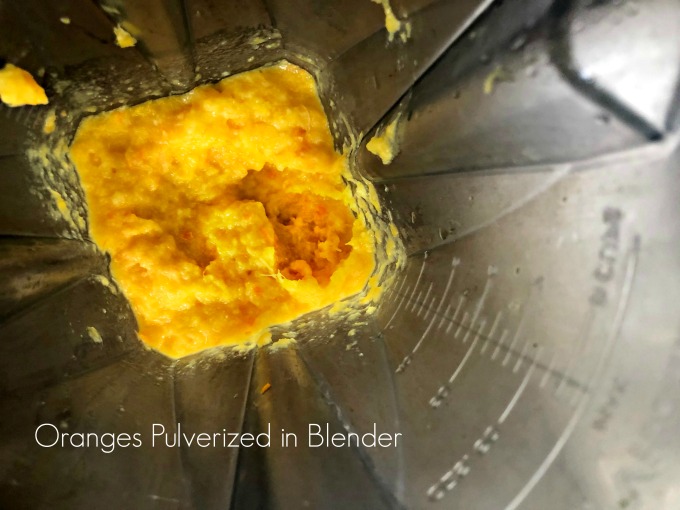 The Sicilians have been making orange cake forever and I remember eating something very similar in Tuscany. While I might love looking at layer cakes slathered with frosting, single- layer cakes with a smattering of glaze call my name much more.
Orange Olive Oil Cake Tested Six Times
This year I gave myself a word of the year. Diligence. This cake has proven that to be true because in trying to get this right, I made it six times in two weeks. I got the desired textured just right once I removed an ingredient (coconut flour). It's moist, but not too moist and all you taste is orange. (This is a lighter glaze).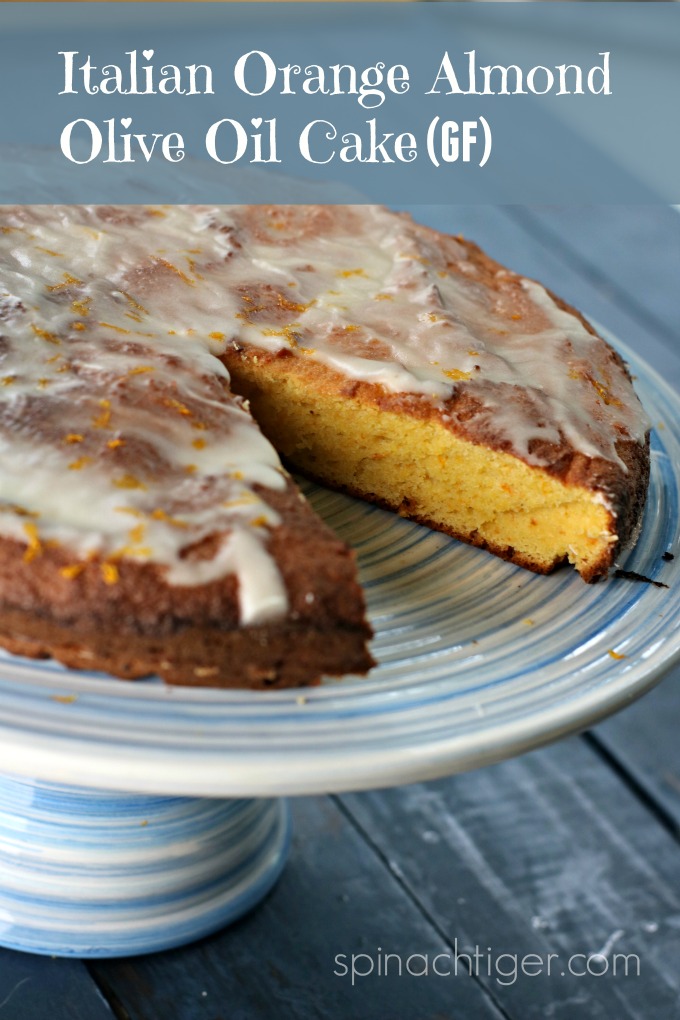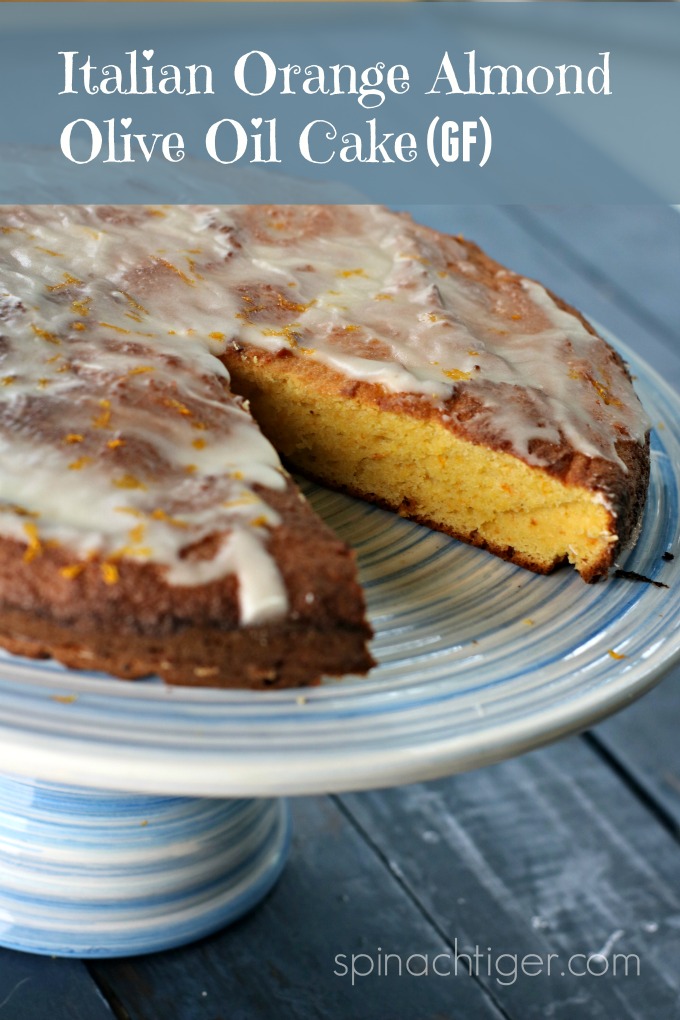 Test the Batter and Adjust Sweetener
The best way to test the batter is to microwave a tablespoon of cake for 30 to 60 seconds. This will help you make adjustments for flavor. I also always bake a small tester along with my cake, in a silicone cupcake liner. Make sure you set that time for the tester at about 12 minutes.
Glaze for Olive Oil Orange Cake
The glaze is super easy to make. I used Swerve Confectioner's Sugar (powdered erythritol). You have to decide how thick you want a glaze. I like it thick sometimes, thinner other times. Start with 2 tablespoons of orange juice and add sugar (up to a cup) until you get the viscosity desired. Then immediately apply the zest. I suggest waiting until the cake is completely cool first, or the glaze will run.
Baking with Olive Oil
I love baking with olive oil. It's a healthy oil, and rises higher than a butter cake.
Sweeteners for Sugar Free Olive Oil Orange Cake
I use two different sweeteners, Swerve granulated, Swerve Confectioner's Sugar. Since I bake so much using Swerve, they are now sending it me. I earn on qualifying sales from Amazon. I highly recommend this powdered erythritol as it causes no spike in blood sugar, has no carbs or calories and is not GMO.

Sicilian Orange Olive Oil Cake is the Anytime Cake
This is a breakfast cake, a dinner cake and lunch box cake. It's not messy, and doesn't make many crumbs. When my mother fed this cake to the neighbor children who visit her (that's a story), they went bananas over this cake and I've promised to make them one.
If you like this, you will love this grain free lemon cake, one of my all time most popular recipes.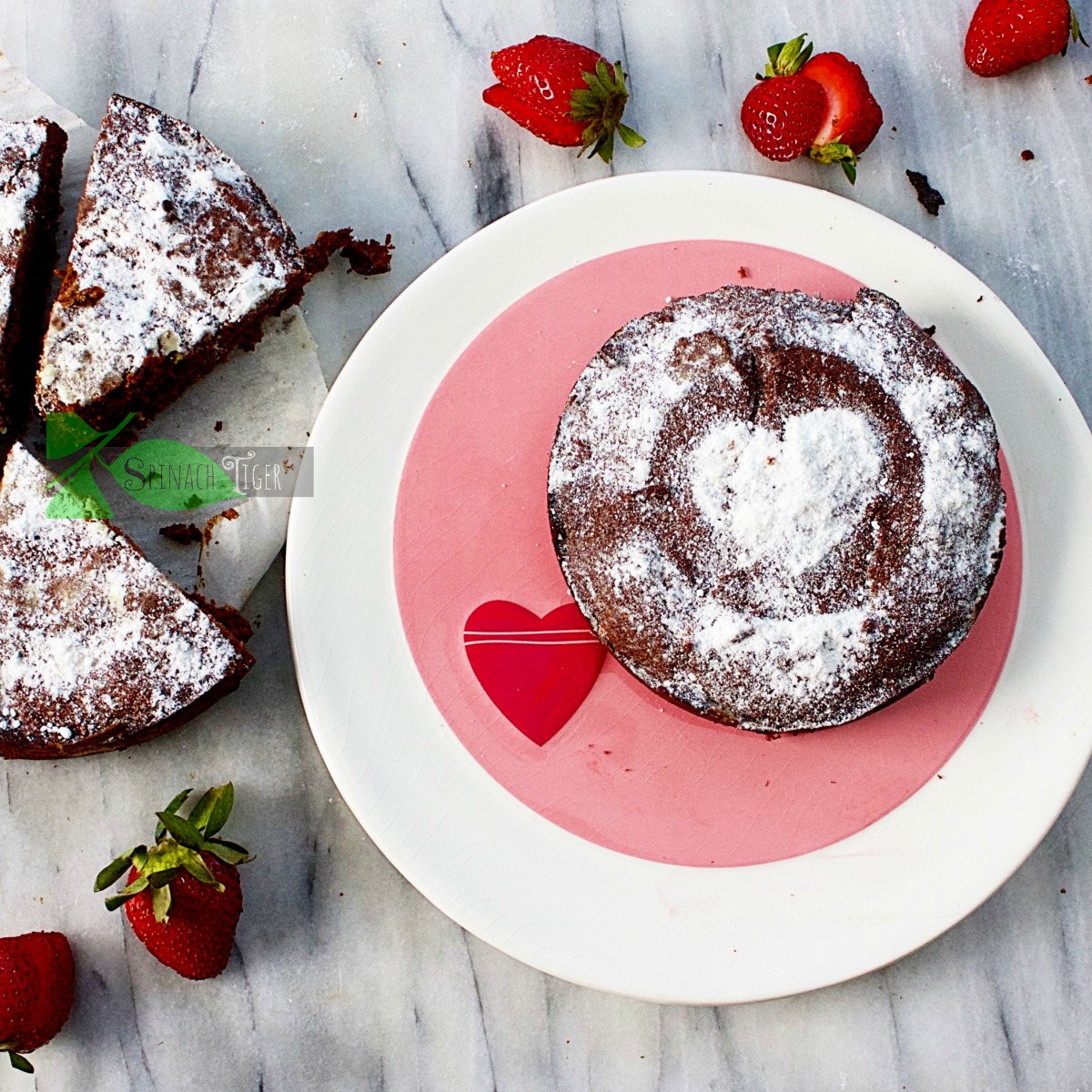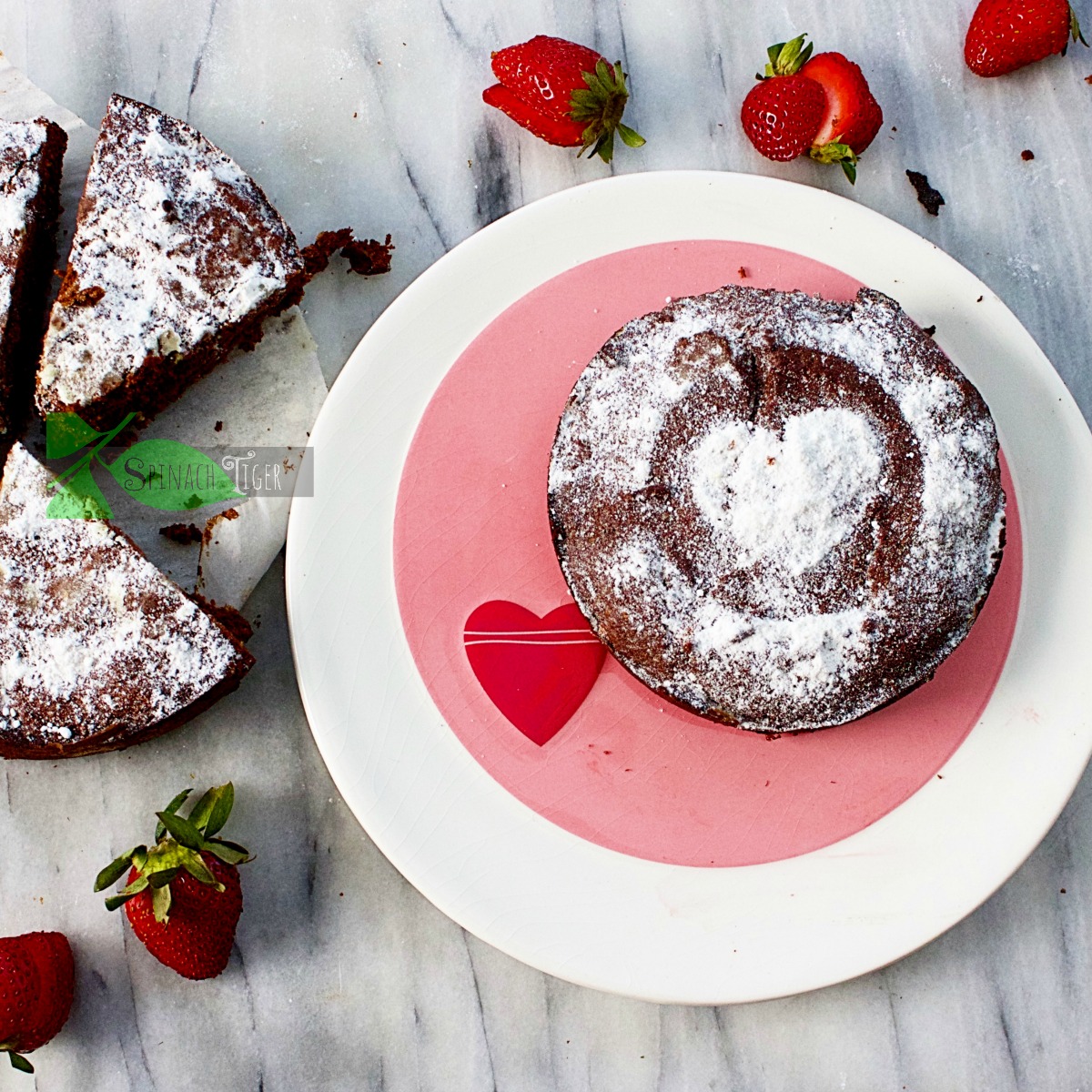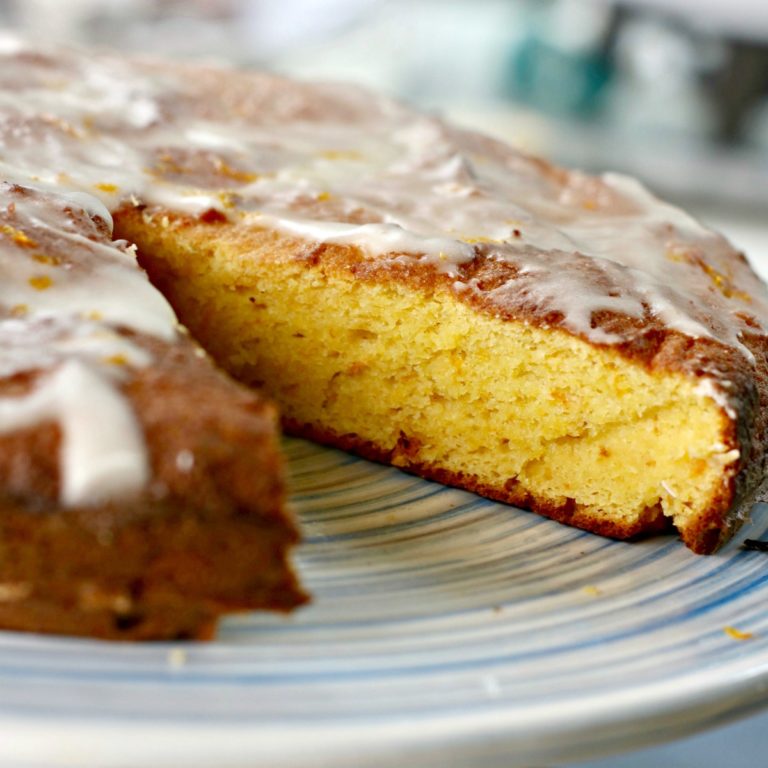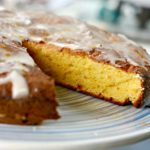 Print Recipe
Italian Orange Almond Cake Made with Whole Oranges (Gluten Free)
Italian Orange Cake Made with Olive Oil and Whole Oranges, gluten free, sugar free, dairy free.
Ingredients
Lemon Cake Ingredients
2 1/2

cups

blanched almond flour 280 grams I use this or recipe here

1

teaspoon

xanthan gum

1

cup

granulated swerve

1/2

teaspoons

baking soda

1

teaspoon

fine sea salt

1

teaspoon

baking powder

5

large eggs

1 1/2

large navel oanges

can mix citrus, see notes

1/2

cup

olive oil

Baking spray

or oil for baking pan I used this baking spray.


Orange Glaze for One Layer Cake

2

tablespoons

orange juice

from the other half of orange

1/2

cup

Confectioners Sugar

I use sugar free Swerve

zest of the half orange

Kitchen Equipment

9

inch

cake pan

baking spray

parchment paper

tin foil
Instructions
Preheat oven to 350 degrees f.

Prepare a 9 inch cake pan with parchment paper. Use baking spray, or oil.

Cut oranges into quarters, Place in pot to boil, adding just enough cold water to cover by 2 inches.

Boil for 30 minutes. Drain. Cool. Place in Vitamix and mix until oranges look like a mush.

Mix almond flour, xanthum gum, salt, granulated Swerve (or sugar), baking soda, baking powder together.

Whisk until well incorporated.

Mix eggs, olive oil in bowl (I put this in my mixer).

Add flour mixture.

Add orange mixture. Mix.

Prepare pan with baking spray.

Pour into pan. Bake for 50 to 60 minutes, putting foil over cake loosely once it golden. (around 20 to 30 minutes).
Glaze
Mix orange juice and confectioner's sugar together.

Cool Completely before adding glaze, unless serving warm and you want a transparent glaze.

If you want thicker glaze add more confectioner's sugar.

Garnish immediately with orange zest.
Nutrition
Serving:
1
g
|
Calories:
181
kcal
|
Carbohydrates:
5
g
|
Protein:
5
g
|
Fat:
17
g
|
Fiber:
3
g
Please follow me on instagram. If you make this recipe,  please tag me #spinachtiger.
If you love this recipe, please give it five stars. It means a lot. xoxo
Disclosure: As an Amazon Associate, I earn from qualifying purchases; prices are never affected.