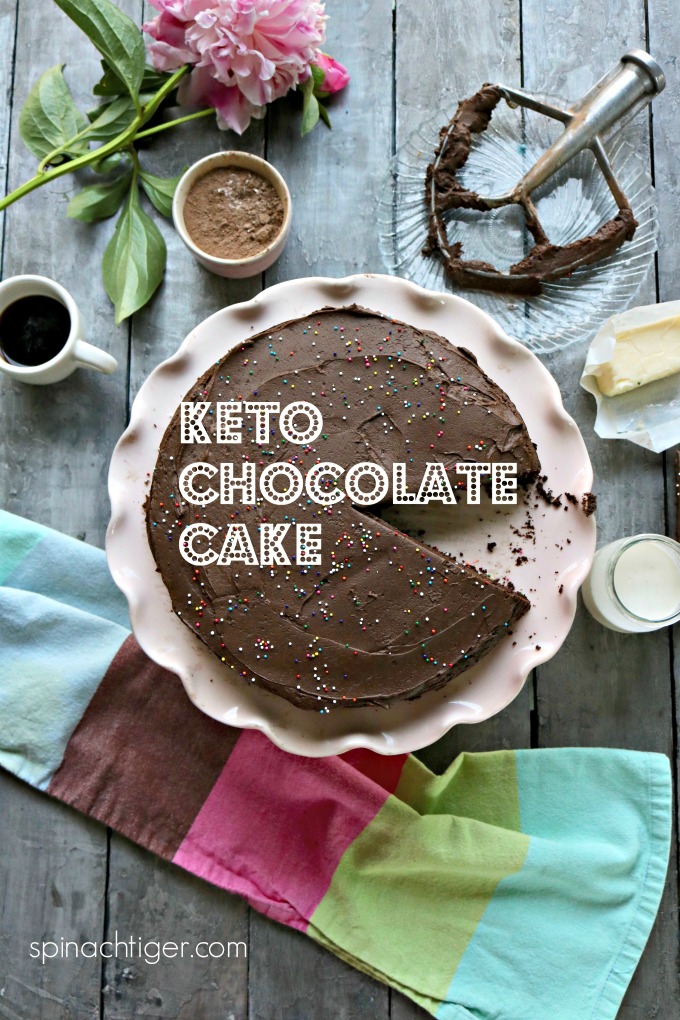 Call me crazy in love with all my readers because I did yet one more test for THE perfect chocolate cake.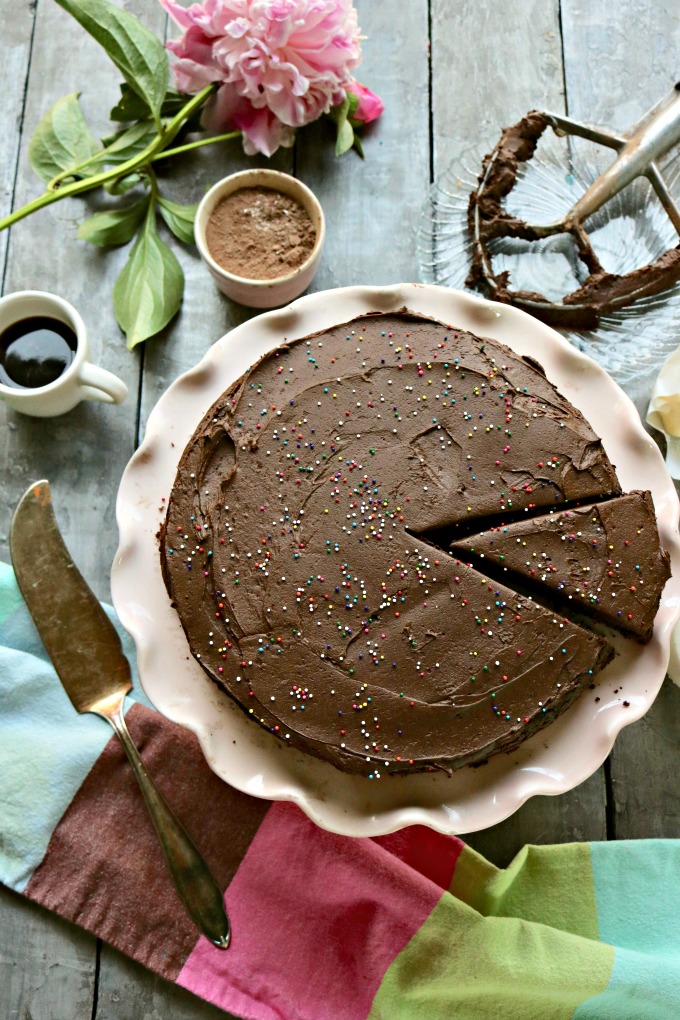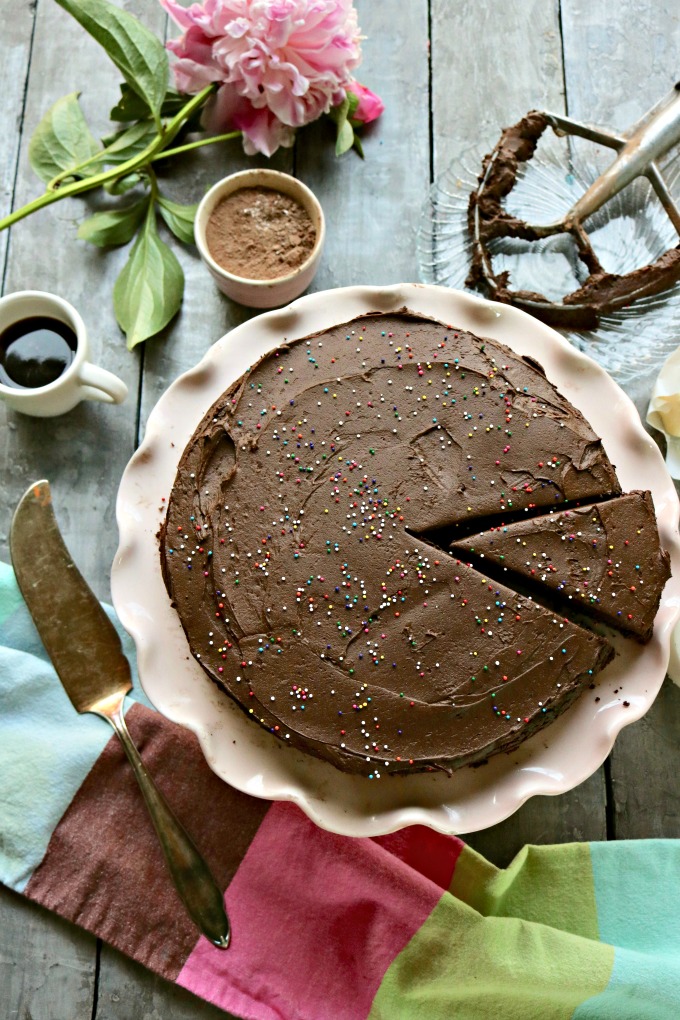 Keto Chocolate Cake with Almond Flour
My usual recipe for keto chocolate cake calls for coconut flour, but today I switched to almond flour and I got an exceptional chocolate cake, the one you will think most resembles the chocolate cake of childhood.
It's not that my original wasn't good, but if you know me by now, I'm always striving to bring the very best recipes to you.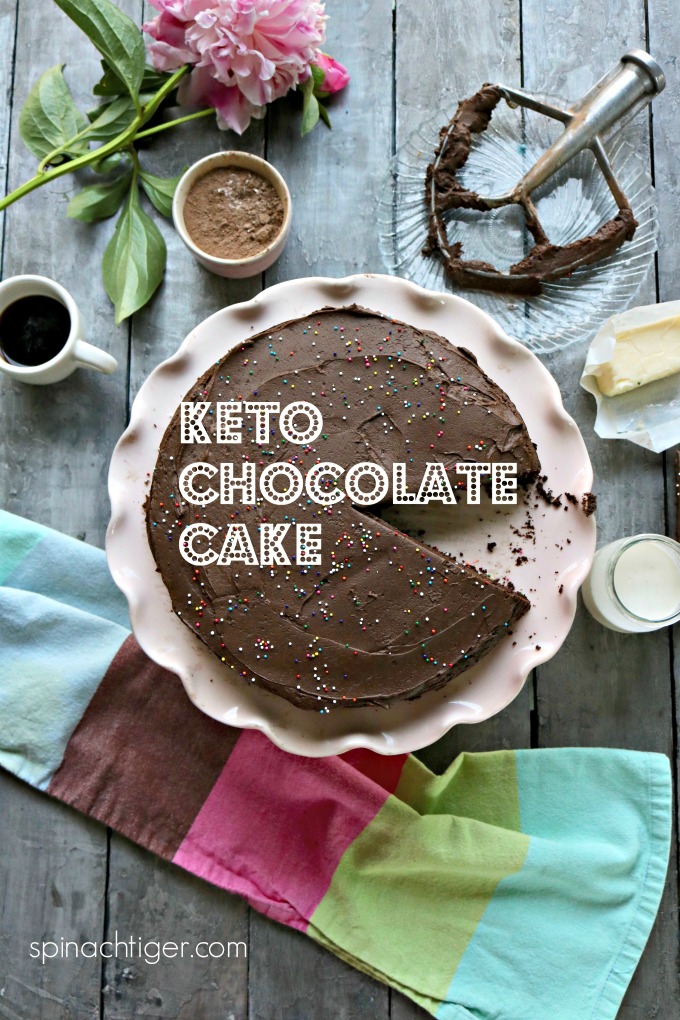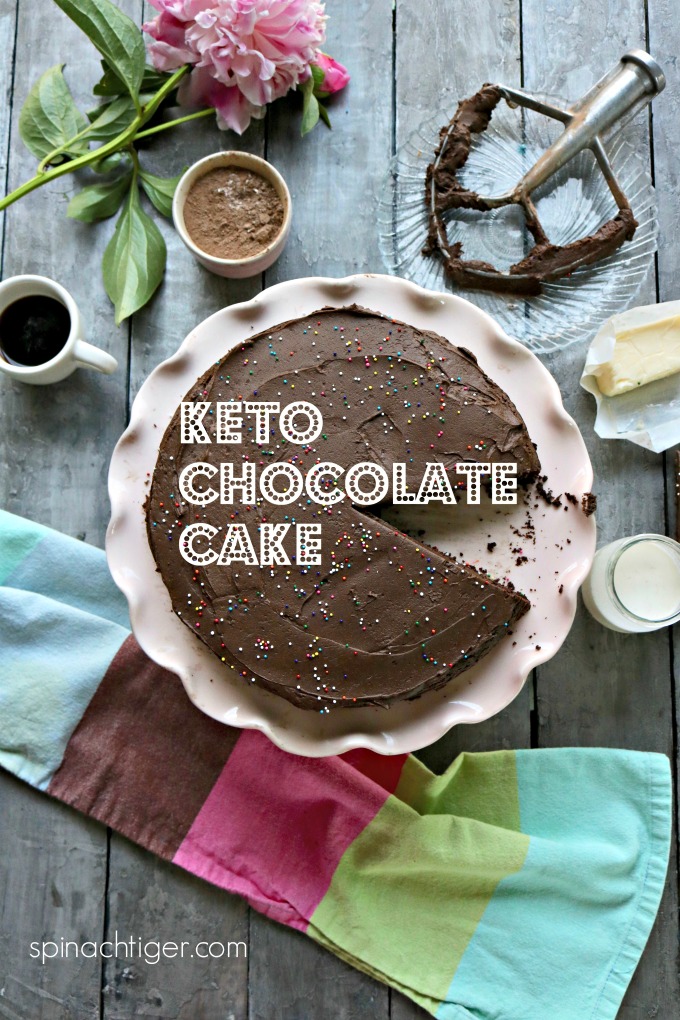 Not only that, I'm now operating a home based bakery business, featuring keto friendly cakes, biscuits and tortillas. It's taking off much faster than I anticipated and it's very exciting that folks who can't bake, don't want to bake will be able to enjoy big fat healthy yum!
These are the little cakes available in the bakery.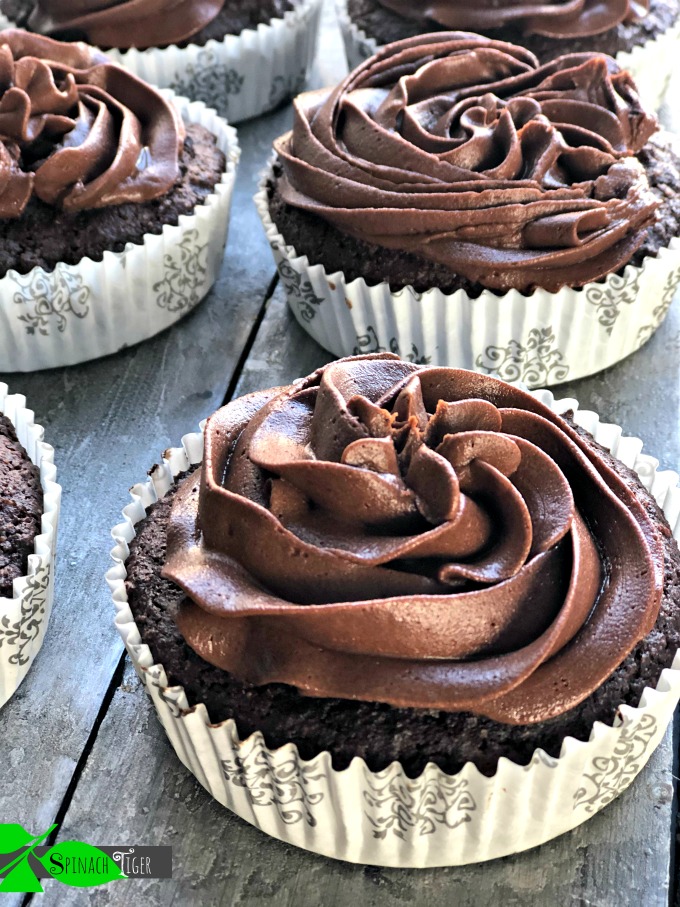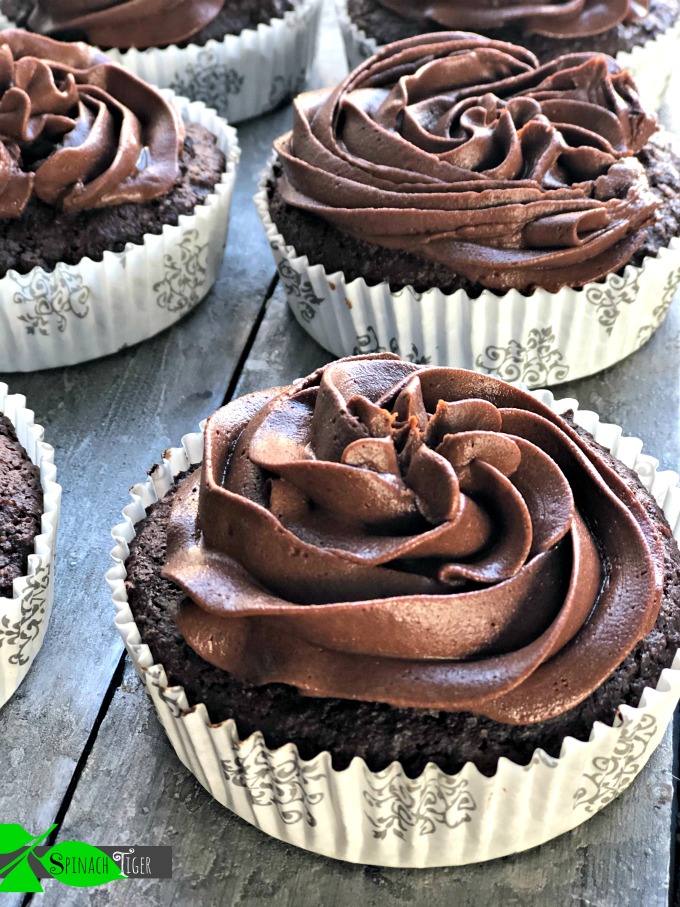 What is the Sweetener for Keto Chocolate Cake?
I use Swerve as my sweetener. Read about why I use Swerve here. I use the granulated for the cake and the Swerve Confectioner's for the frosting.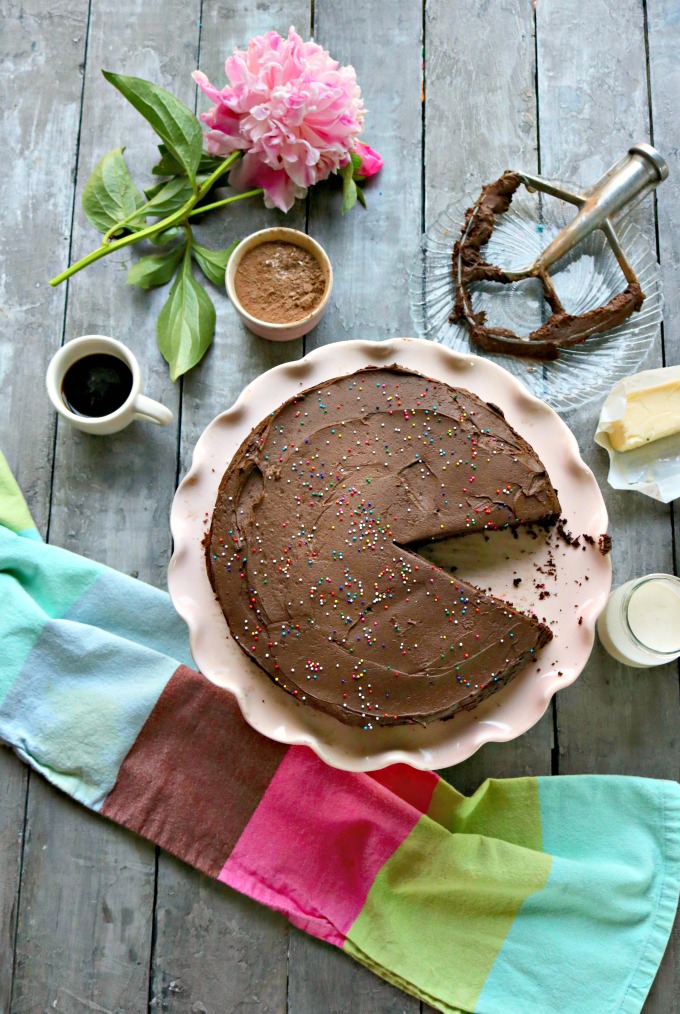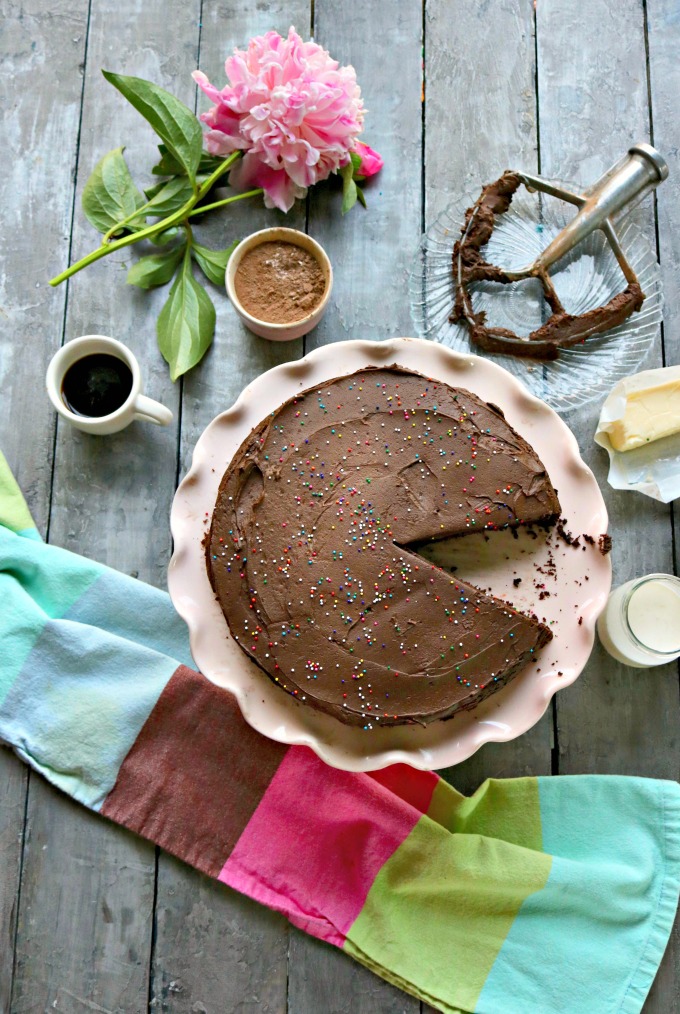 I worked very hard on my chocolate cake because of the bakery. I wanted a very chocolatey cake that still could take many of different frostings I am offering. By the way, I just developed the very best keto peanut butter and keto german chocolate, which you will absolutely love on this chocolate cake. I will post those later this week.
The Keto Chocolate Cake
I made this as a large one layer cake because that's how you will most want to make it. I did include the recipe for a double layer cake. The layers will be thinner, so it was not a matter of just doubling the recipe.
The Nutrition Value: The cake without frosting is one net carb. There are 12 servings.
I'll soon be bringing you all the delicious frostings I've created for my bakery, but in the meantime, this keto chocolate frosting is delicious, as is this Texas Sheet Cake.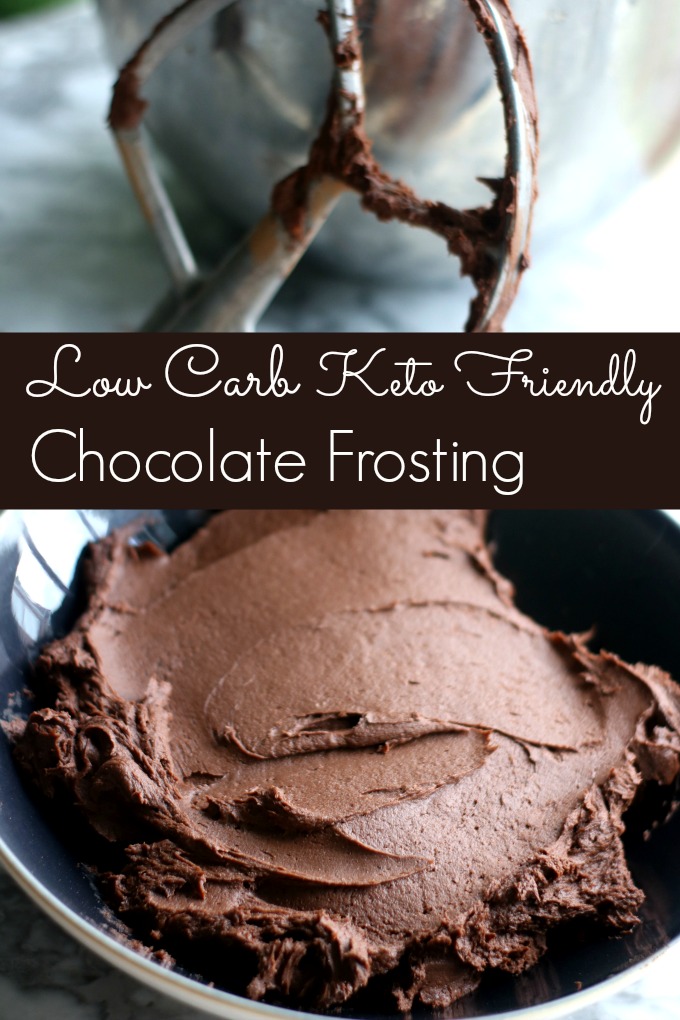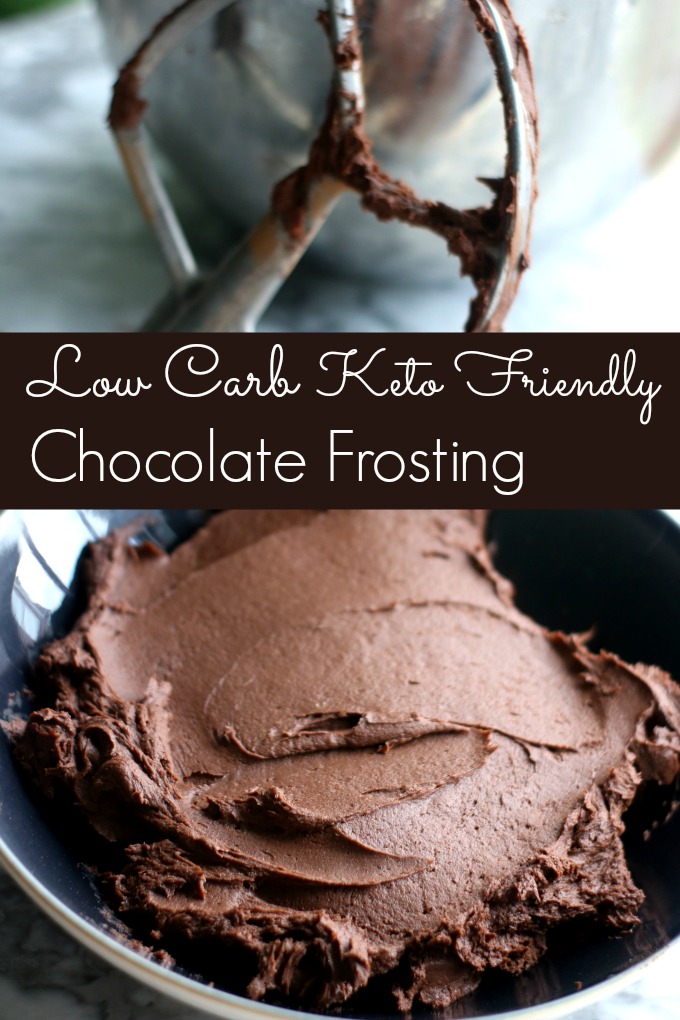 You might also like these recipes:
Keto Mini Chocolate Bundt Cakes
Hazelnut Flourless Chocolate Cake


Please follow me on instagram. If you make this recipe for keto chocolate cake, please tag me #spinachtiger. I love to see you make these delicious recipes.
If you love this recipe, please give it five stars. It means a lot. xoxo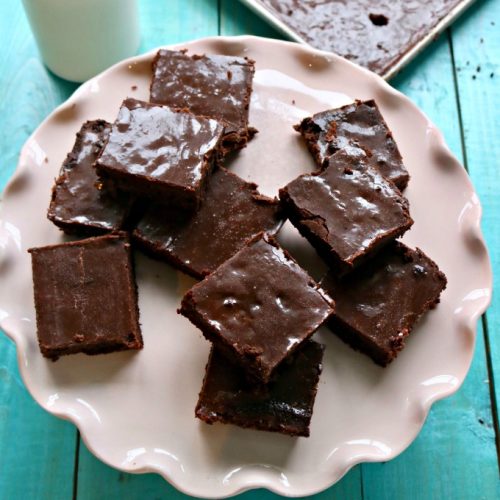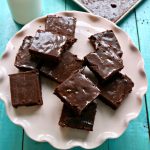 Print Recipe
Grain Free Brownies
Grain Free, Keto Friendy, Sheet Pan Brownies
Equipment
Quarter Sheet Pan

Parchment Pans
Instructions
Preheat oven to 350 degrees F. or 180 C.

I use parchment paper, overlapping pan and spray with baking spray.

Mix dry ingredients: almond flour, coconut flour: baking powder, baking soda, salt, xanthan gum. Once mixed, add sifted cocoa powder. Set Aside

Mix oil swerve together in mixer.

Add eggs one at a time until well incorporated.

Add Vanilla.

Add in dry mixture, and mix just until mixed.

Swirl in chocolate syrup that you may need to heat to be able to pour. Don't over mix this.

Pour into prepared pan and bake for 15 minutes, no longer.
Brownie Topping
Heat all ingredients together until almost at a boil. Pour over brownies. Do not melt butter first or the topping will separate or not come together.

Cool before cutting into 16 pieces.
Notes
You may not need to use all the topping. You may choose to half it. 
Nutrition
Serving:
1
of 16
|
Calories:
257
kcal
|
Carbohydrates:
6
g
|
Protein:
6
g
|
Fat:
25
g
|
Fiber:
4
g
Please follow me on instagram. If you make this recipe,  please tag me #spinachtiger.
If you love this recipe, please give it five stars. It means a lot. xoxo