Did you know you can have your cake and eat it too when it comes to low-carb, keto friendly baking. And, if you're like me, you love cake, and you love cake with frosting.
A low-carb vanilla buttercream frosting is a must as a basic, and once you get this, you can play around with adding flavors.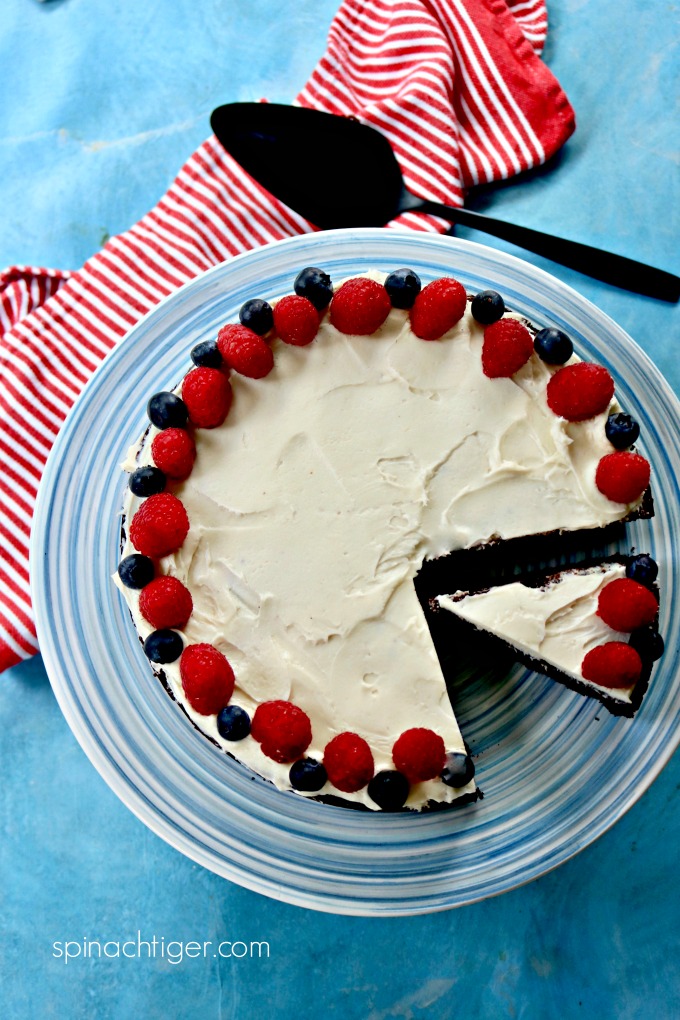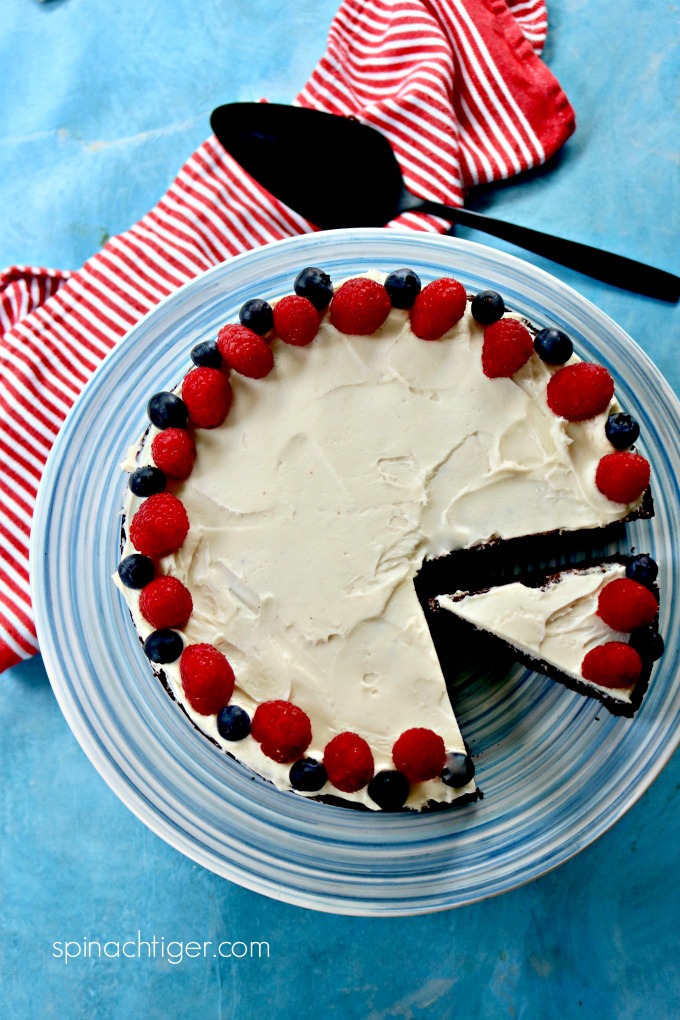 Since I've started a home based keto friendly bakery, I've had to make sure my frostings are perfect, and make sure the basic recipes that people love, taste like they always remember.
I started a home keto bakery quite by accident, and it's taking off. I currently sell small cakes like you see below. You can see more on my bakery page.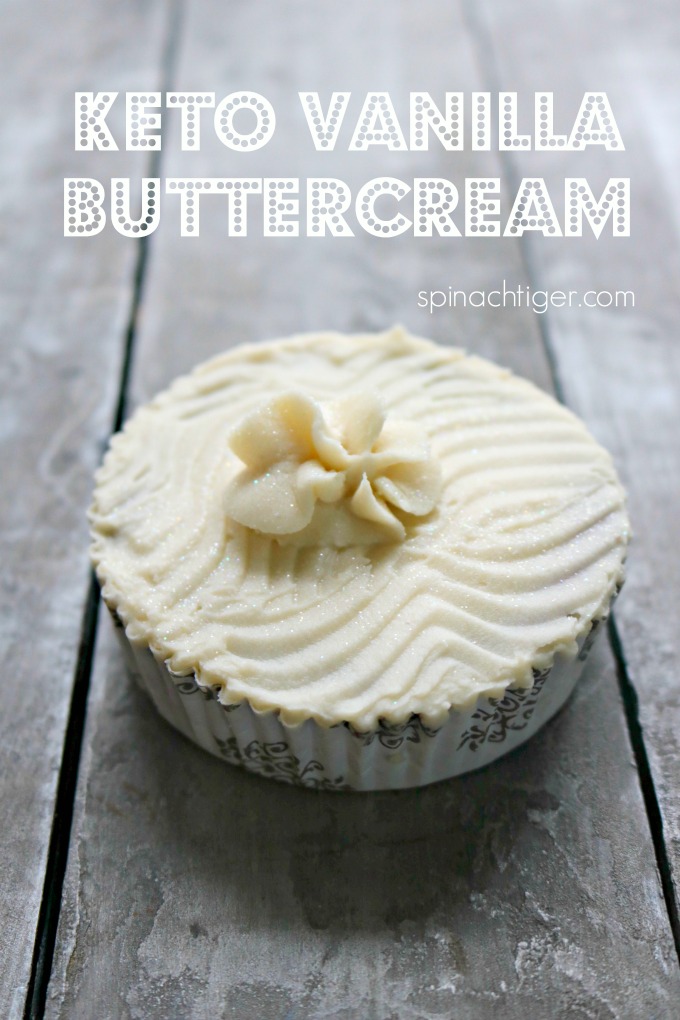 What's the difference between frosting and icing?
Frosting is made with butter and confectioner's sugar, whereas icing is more of a glaze and doesn't have butter. Icing is thinner, sweeter and glossier. Icing could be made with heavy cream, but it could also be made with milk water or juice.
Frosting is thick and most often made with butter, cream cheese or a combination of both, along with heavy cream, and that's exactly how this buttercream is made.
I tend to add a touch of cream cheese to my frostings, but I don't want them to taste like cream cheese unless they are a bonafide cream cheese frosting like this low-carb cream cheese frosting.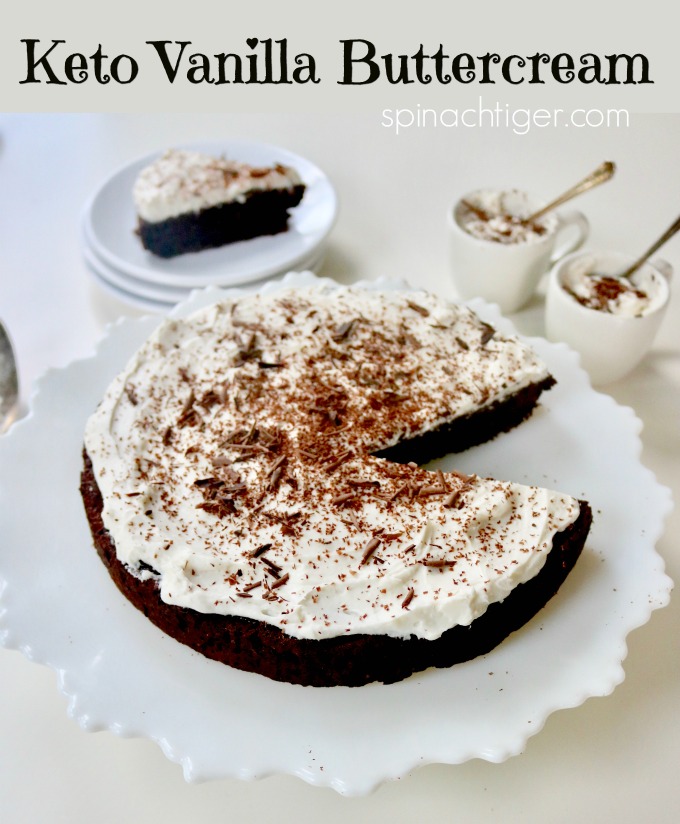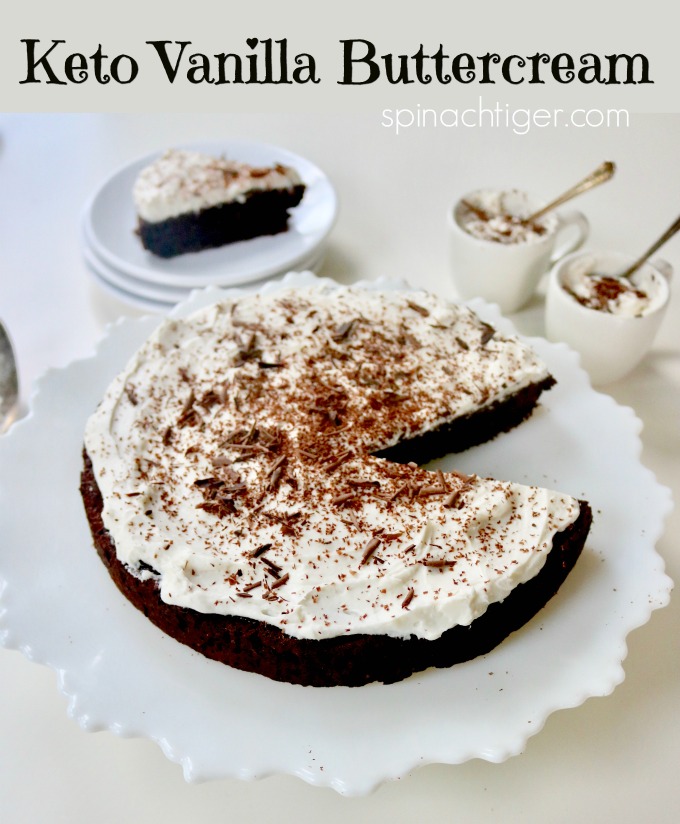 How do you make a low-carb vanilla buttercream frosting?
This low-carb vanilla buttercream frosting is made with Swerve's confectioner's sugar, butter, a small amount of cream cheese, pure vanilla extract or vanilla paste and heavy cream. It took a while for me to get it right (for me). You may add more of this or that, but I think one of the keys is vanilla paste. I like to see those little specks of vanilla dispersed through the frosting.

You all loved my low-carb chocolate buttercream frosting, and you will love this just as much. If you're following a low-carb, sugar free life style, this makes layered cake possible and scrumptious. This recipe is for a one layer cake or 12 cupcakes, so double it for a double layer cake.
Like all my frostings, low-carb vanilla buttercream frosting freezes exceptionally well.
The question now is what cake recipes do I choose to use low carb vanilla buttercream frosting with?
How about this keto low-carb chocolate cake, a new and improved recipe.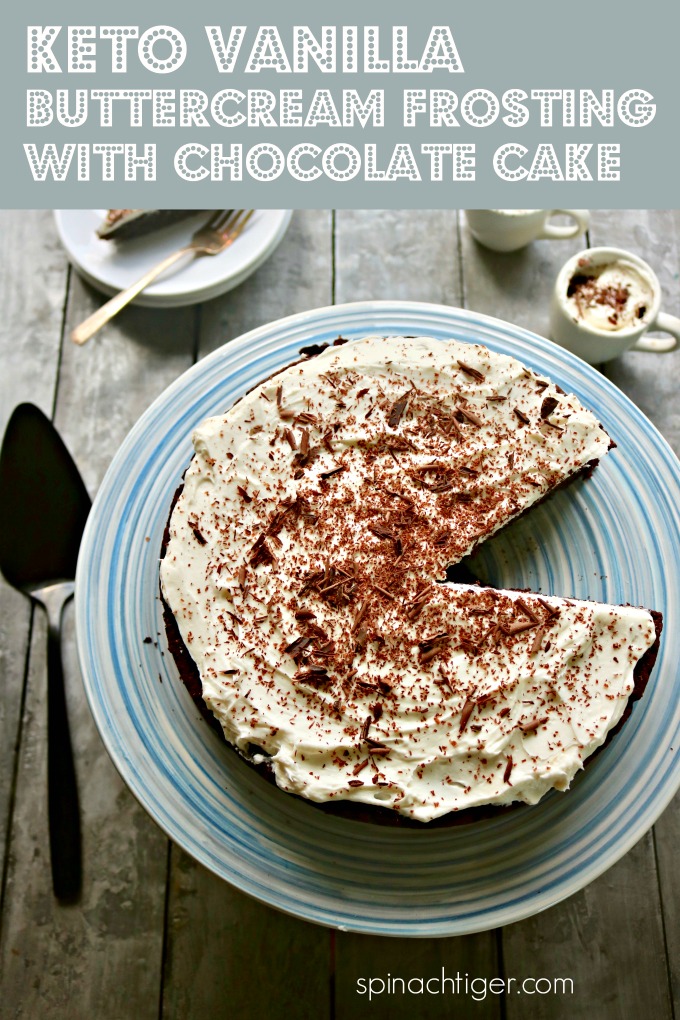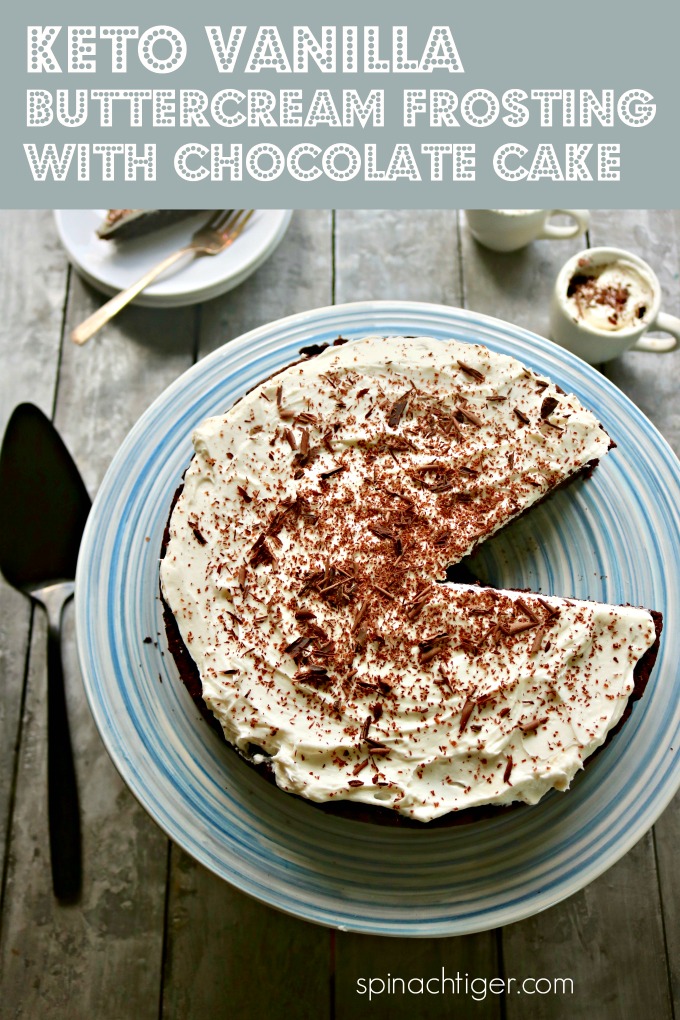 I look forward to posting a lot more cake recipes with this classic vanilla buttercream. I'm thinking wedding cake cupcakes with a drop of almond extract and I still haven't given you my most delicious keto vanilla cake recipe yet.
Below is enough for a one layer cake or 12 cupcakes.
More Low Carb Frostings from Spinach Tiger
Low Carb Cream Cheese Frosting
Low Carb Lemon Cream Cheese Frosting
If you love this recipe, please give it five stars. It means a lot. xoxo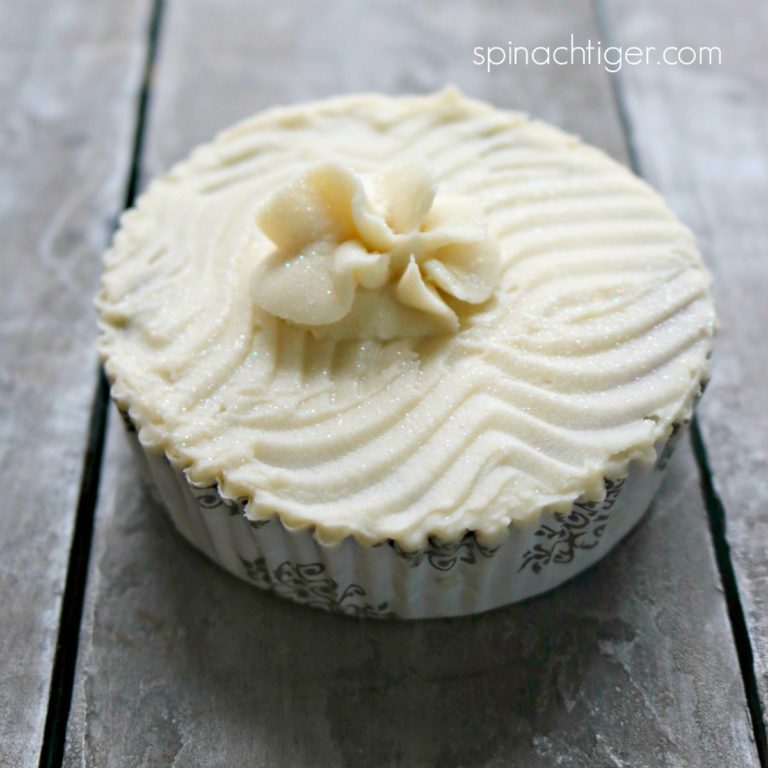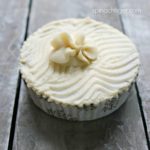 Print Recipe
Vanilla Buttercream Keto
Delicious keto friendly buttercream frosting for cake or 12 cupcakes
Ingredients
1

cup

butter

2

tablespoons

cream cheese

1

teaspoon

vanilla paste

1

tablespoon

heavy cream if needed

Dash salt



Kitchen Tools
Instructions
The key to this frosting is beating the butter for five full minutes.

Once the butter is whipped, add the cream cheese.

Add the vanilla paste. If I want a serious vanilla taste, I'll add more vanilla paste.

Add salt.

Add heavy cream, if needed. If you are going to pipe scoop out with large spoon, hold sideways over bowl. Frosting should plop back into bowl in about a second or two. If it doesn't you will need to add a little heavy cream.

Refrigerate or freeze until ready to use. If you take out from refrigerator, give it a chance to come down to room temperature.
Nutrition
Serving:
1
Serving
|
Calories:
127
kcal
|
Fat:
14
g
Please follow me on instagram. If you make this recipe,  please tag me #spinachtiger.
If you love this recipe, please give it five stars. It means a lot. xoxo