This post contains Amazon Affilate links which earn a small commission but does not affect price.
Every good pumpkin or red velvet cake deserves a delicious cream cheese frosting. This low-carb cream cheese frosting made with swerve tastes just like my regular cream cheese frosting without the worry of sugar and carbs.
Knowing how to make a good low carb cream cheese frosting opens a lot of doors for sugar free, grain fee baking.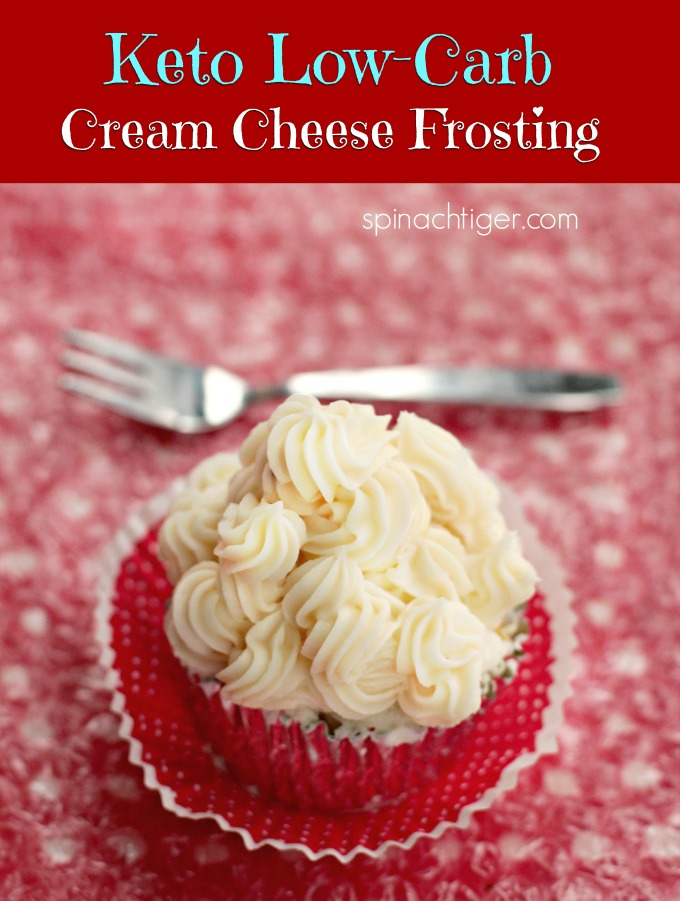 It took me a couple of tries to get that exact flavor I was looking for.
How do I Make Low Carb Cream Cheese Frosting?
I use Swerve Confectioner's Sugar. I wrote about Swerve, a powdered erythritol here. It's safe, tastes great and does not spike blood sugar. It pass through the body as zero carb, zero calorie.
I use full-fat cream cheese, unsalted butter, vanilla and a little bit of heavy cream. It's pretty simple and the important thing is to get that "balance" of cream cheese to butter.
You must make sure your butter and cream cheese are at room temperature.
How to Bring Cream Cheese to Room Temperature Easily
Cream cheese is tricky and likes to stay cold. Simply cut it into small pieces and allow it to sit out. You can microwave it, but that's even trickier. It tends to explode and melt. I don't recommend that, unless you do so 10 seconds, then 5 seconds.

Sift Confectioner's Swerve Sweetener 
You must also sift your confectioner's Swerve and add it a little at a time. Add heavy cream. That's it. Very easy.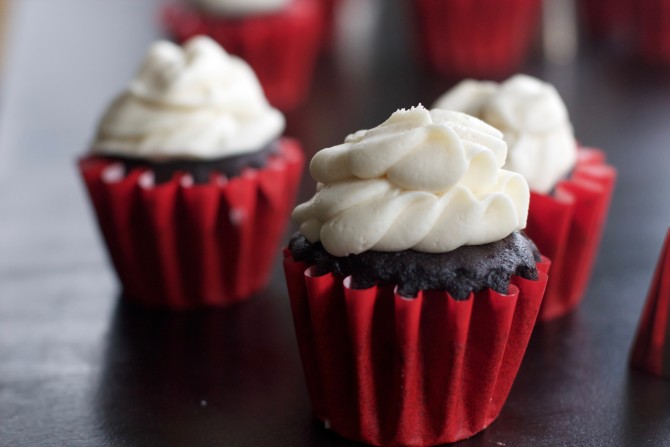 Can I freeze low-carb cream cheese frosting?
This frosting freezes well. You can make low-carb  cream cheese frosting ahead and refrigerate for a few days or freeze.
I make just enough to give a nice dollop to 12 cupcakes or to frost a one-layer cake. I'm not one who likes mounds and mound of frosting. If you are,  you can make more. Double this recipe for a double layer cake.
Add Cinnamon and Make Keto Cinnamon Cream Cheese Frosting for this Pumpkin Cake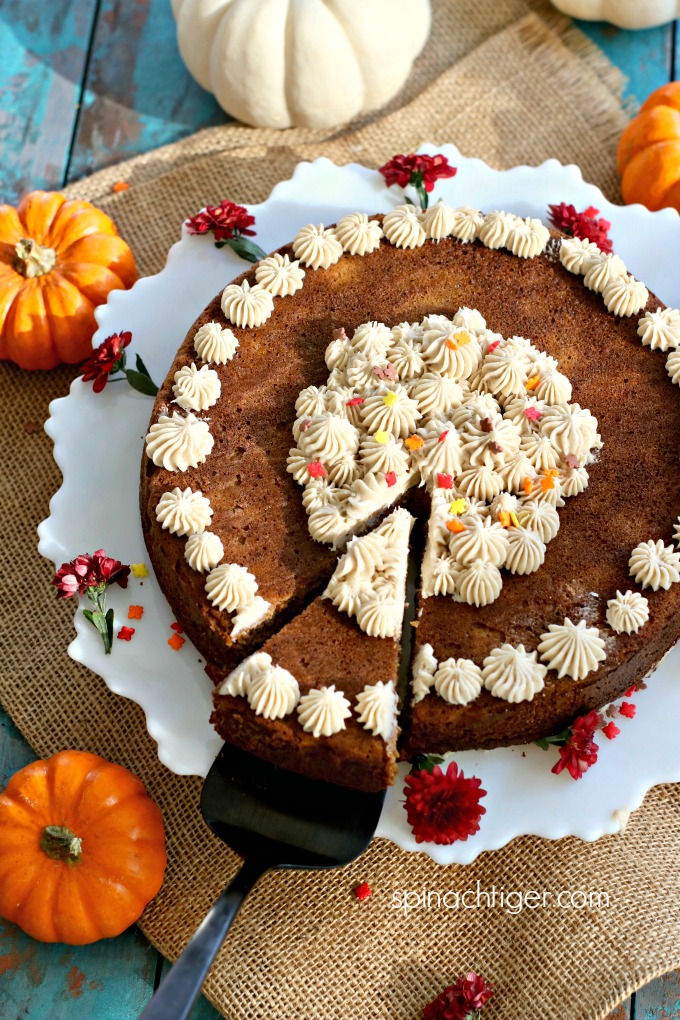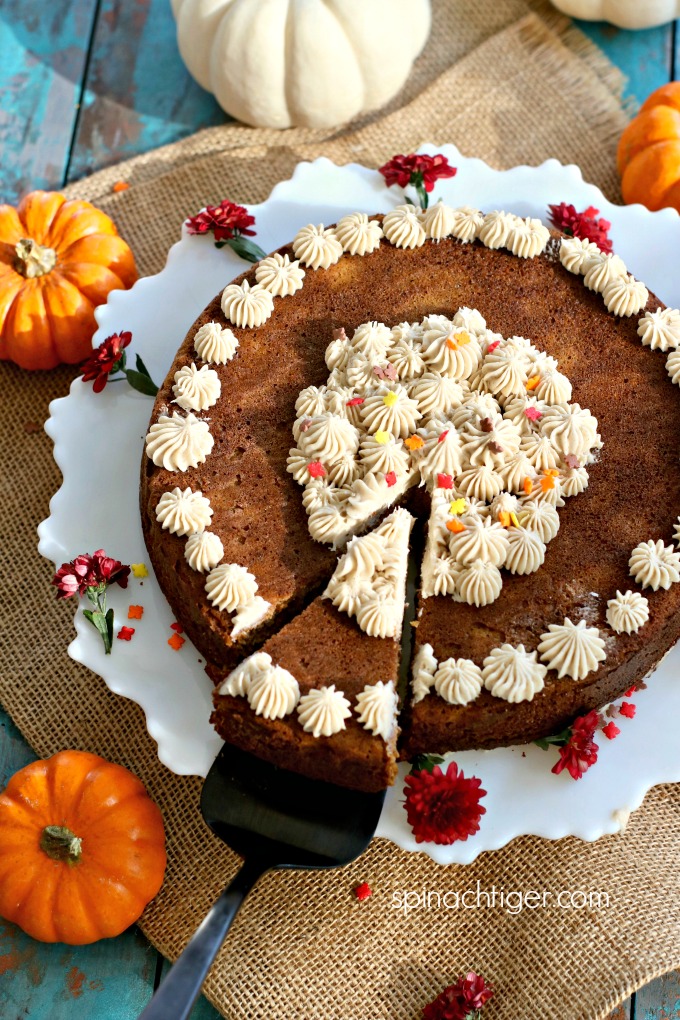 Add Lemon Zest and Make Keto Lemon Cream Cheese Frosting for this Keto Lemon Naked Cake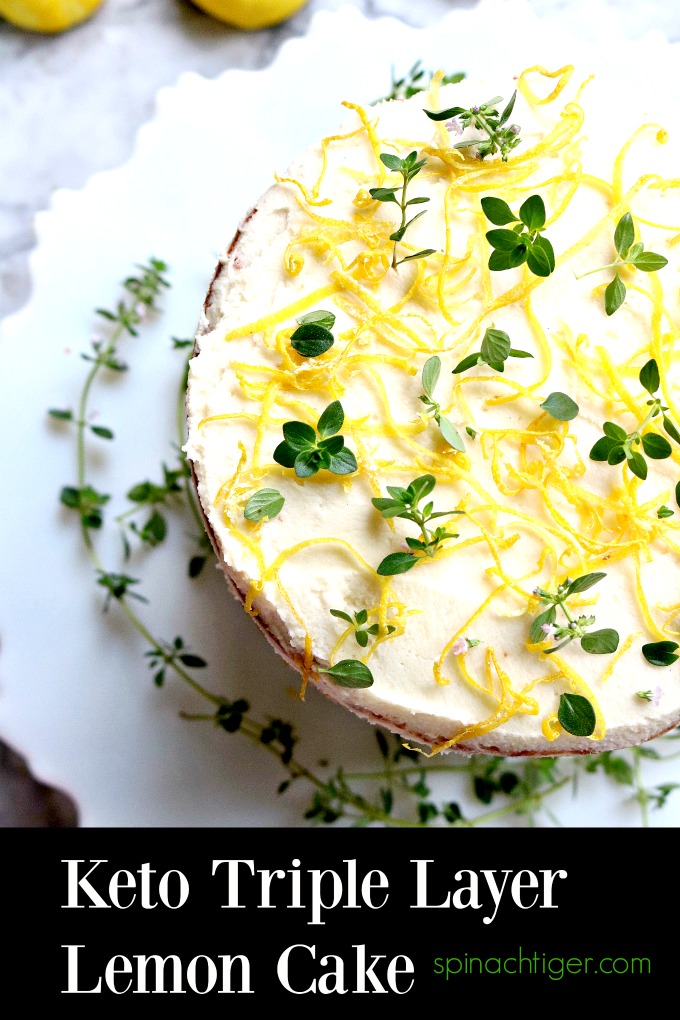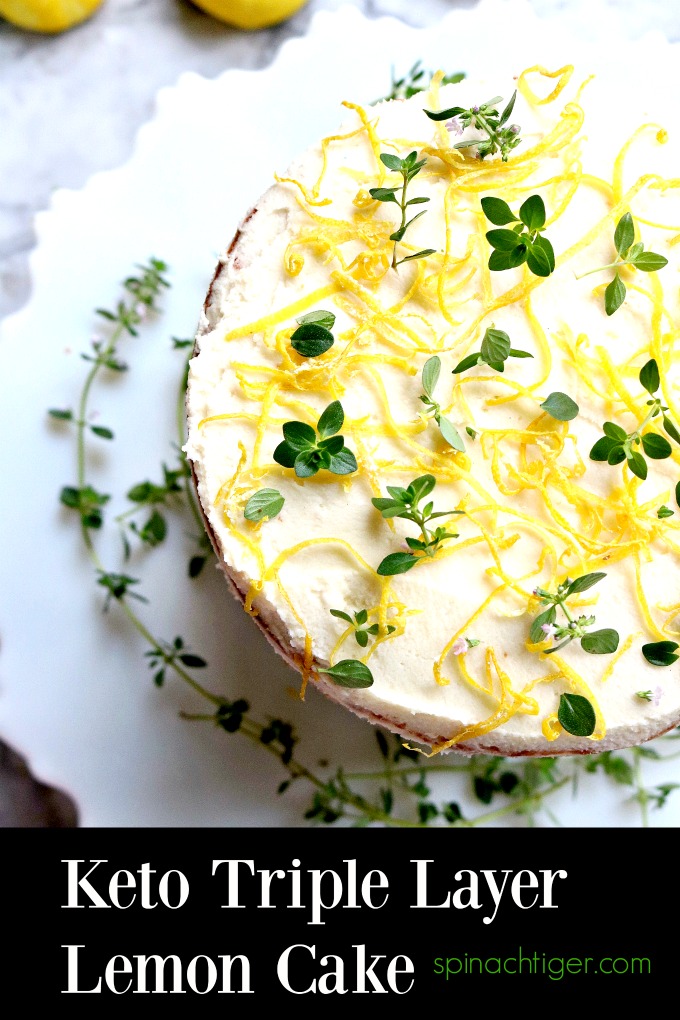 This frosting is wonderful on Keto Friendly Red Velvet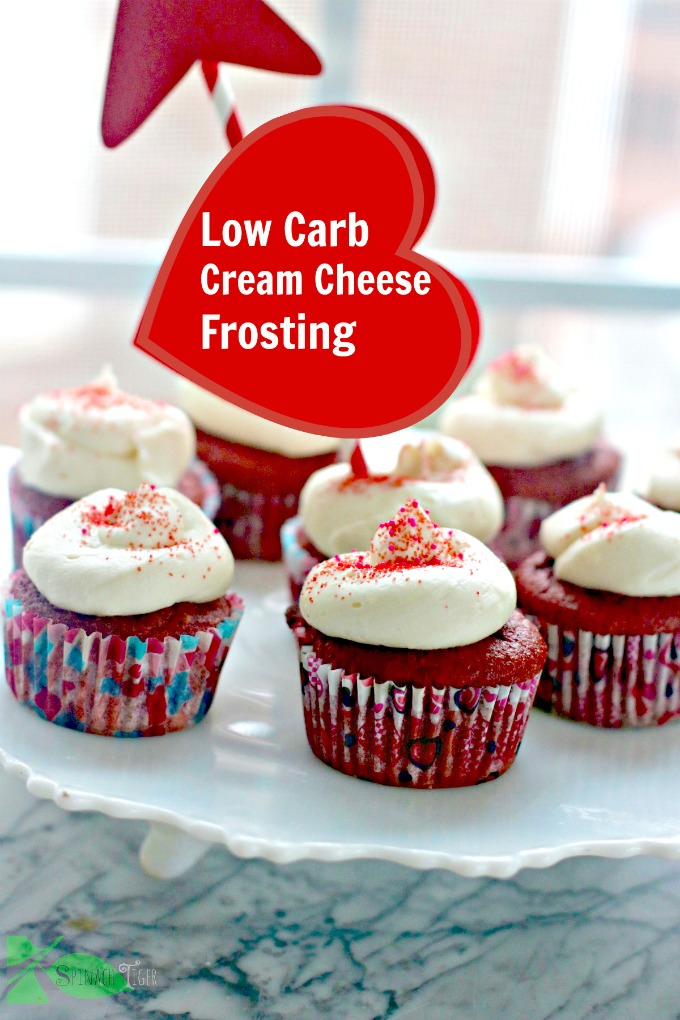 If you love low carb cream cheese frosting, you'll also love these keto friendly recipes.
Keto Crustless Cheesecake Jars
Please follow me on instagram. If you make this recipe for low carb cream cheese frosting, please tag me #spinachtiger. I love to see you make these delicious recipes.
If you love this recipe, please give it five stars. It means a lot. xoxo

Keto Cream Cheese Frosting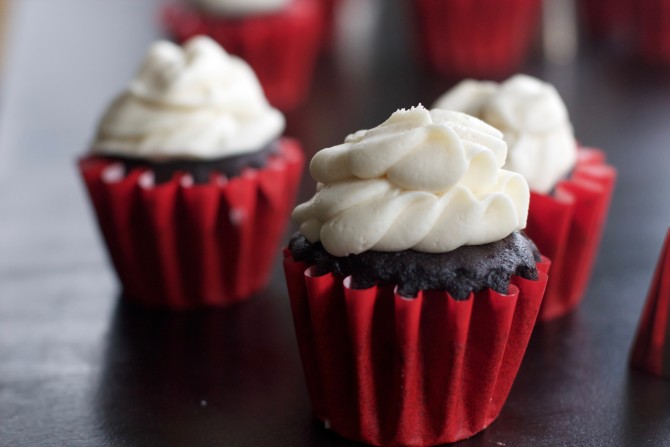 Low Carb Cream Cheese Frosting, Keto Friendly, Sugar Free
Instructions
Mix cream cheese and butter until well incorporated.
Add Vanilla.
Add Confectioner's sugar ½ cup at a time. Mix well.
Add heavy cream. Mix well.
Nutrition Information
Serving size:
1/12
Calories:
135
Fat:
14 g
Carbohydrates:
1 g