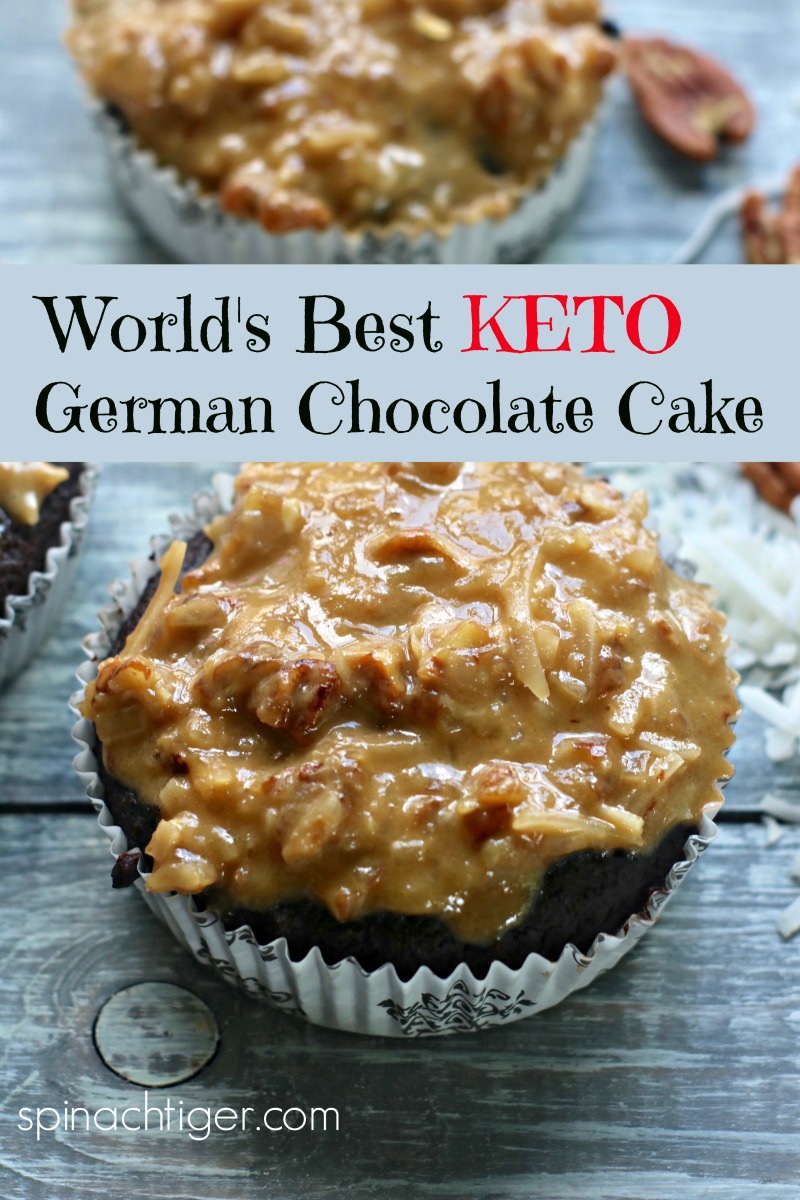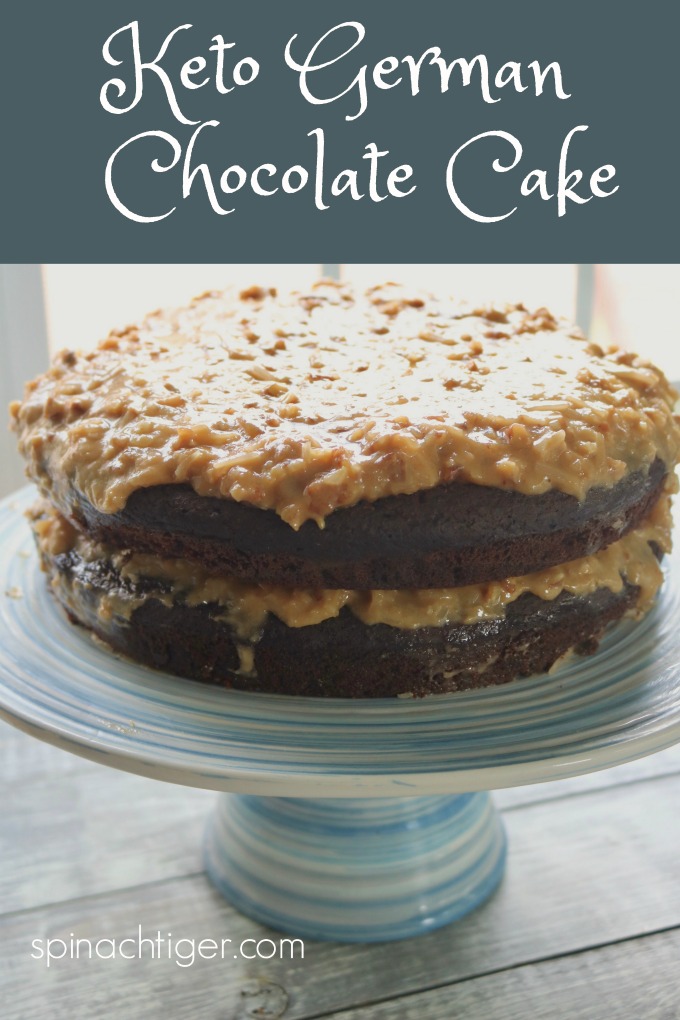 Of all the keto friendly desserts I make, Keto German chocolate cake is the easiest to make taste amazing. The trick was to get the German chocolate frosting, full of butter, brown sugar, pecans and coconut. What you might not realize is magic of egg yolks that pull together and keep together this magnificent frosting.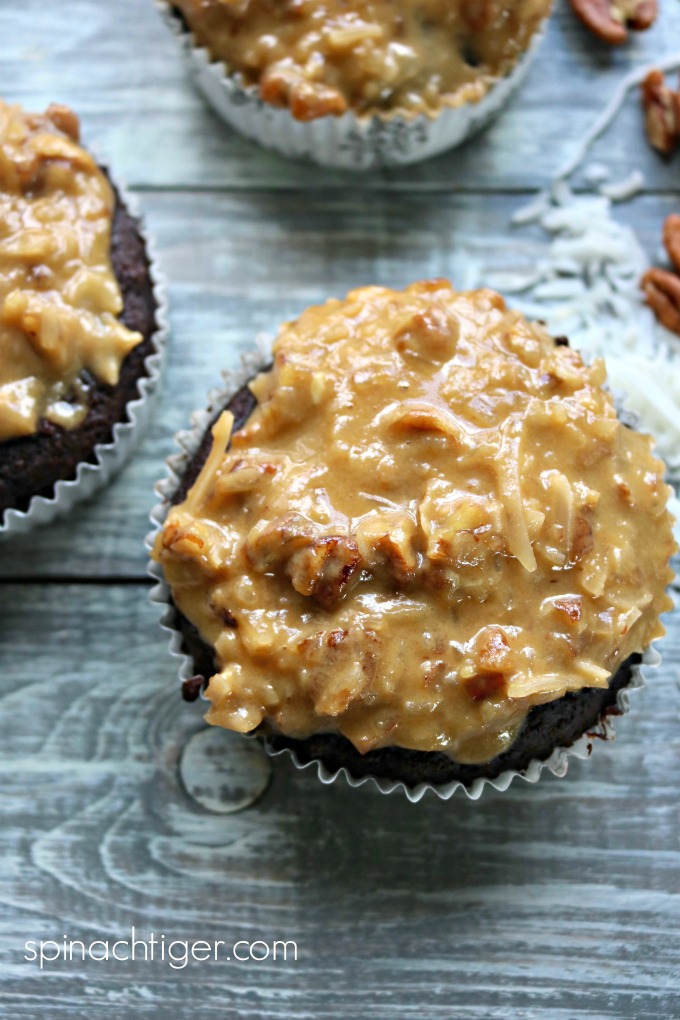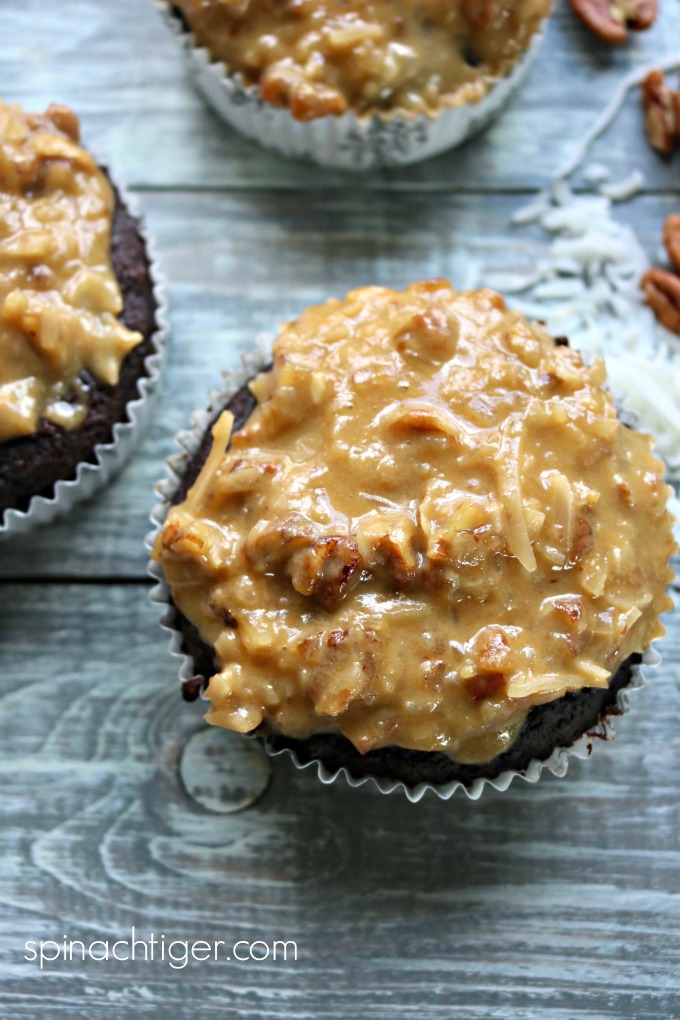 German Chocolate cake is one of those concoctions that you either love or don't care for. When you love it, you love it. It's not a cake you see every day.
In my home bakery, I've made Keto German Chocolate Cake for two different birthdays this month. They were thrilled to have this option. Each serving of 12 is about 4 net carbs, and is high in calories due to the heavy cream in the frosting. Make this a special occasion option, but it should work just fine for the low-carb diet.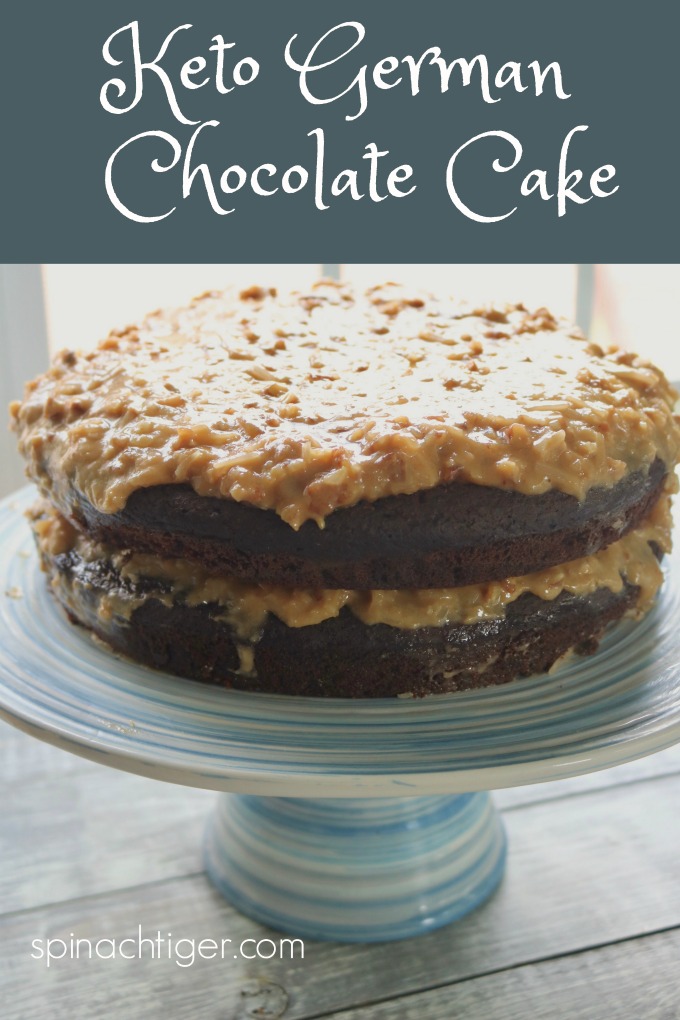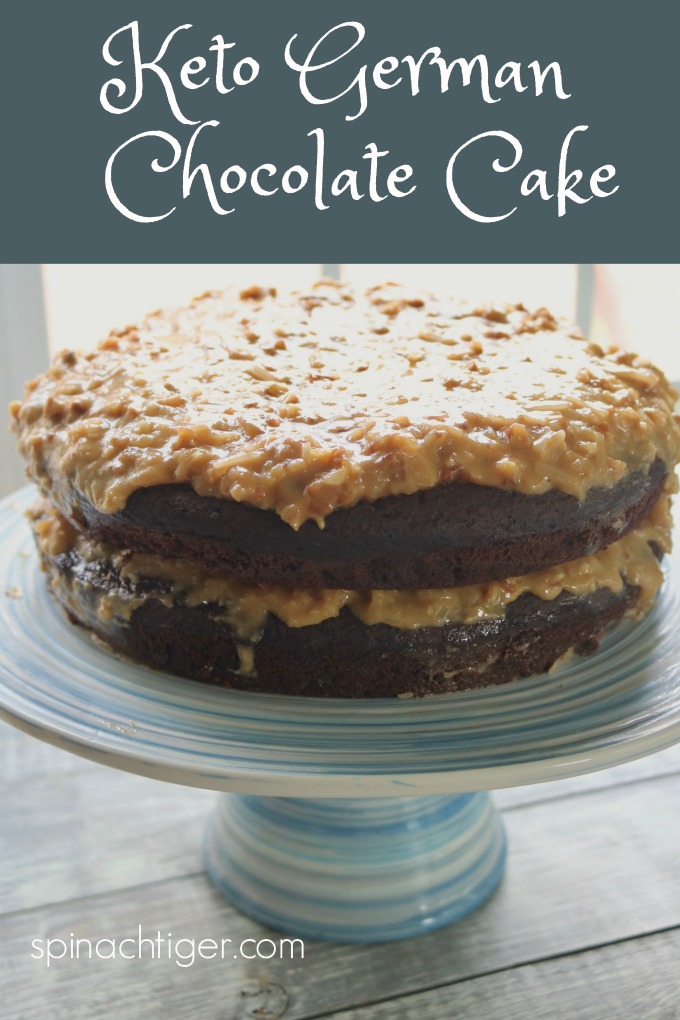 How many does this cake serve?
My recipe is for 12 cupcakes or an ample one-layer cake. If you double the recipe for a double layer cake, you will get at least 16 servings. You can also double the recipe and make this for a large rectangular cake. You might have frosting left over. We piled it on because it was for a special occasion.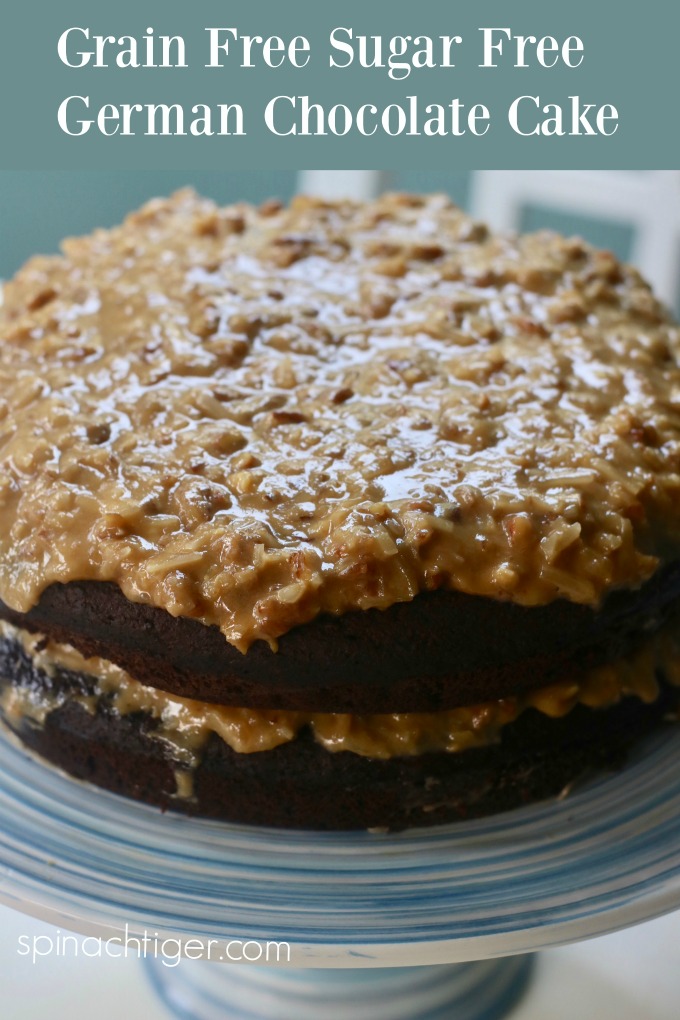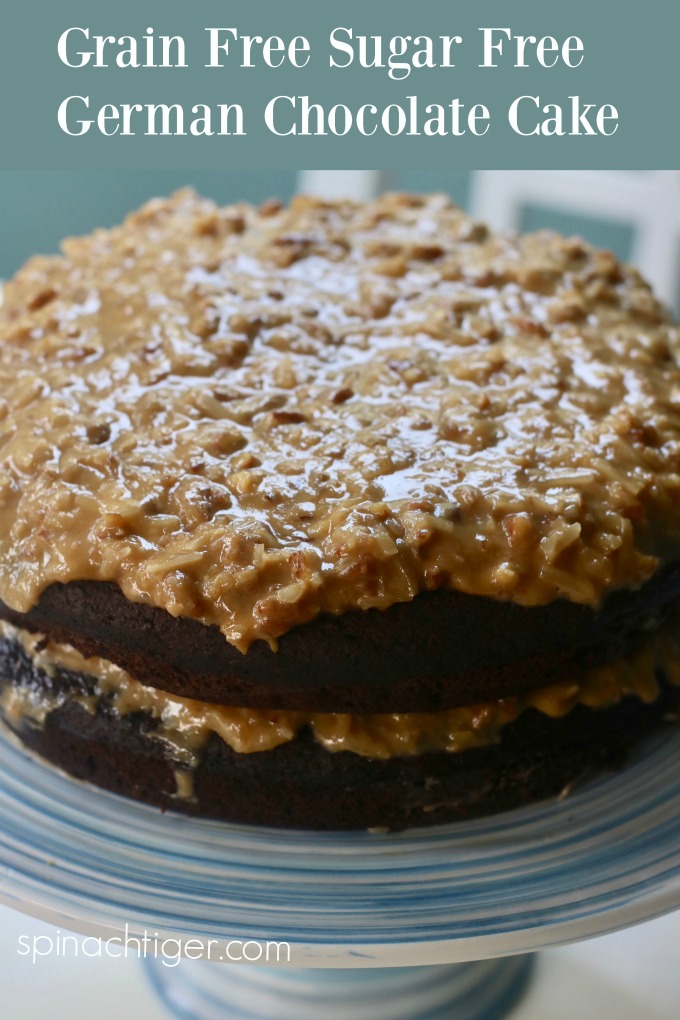 What is the history of German Chocolate cake?
It's not a recipe from Germany. It's a recipe that evolved from Samuel German, who developed a recipe for dark baking chocolate, which was called Baker's German sweet chocolate.
What makes German Chocolate cake German Chocolate cake?
It's the frosting, which is made egg yolks, milk, pecans and coconut are added in at the end. To keep this sugar free and keto friendly, I used Swerve brown sugar, heavy cream, and unsweetened coconut. You can find out more about Swerve, a powdered erythritol here.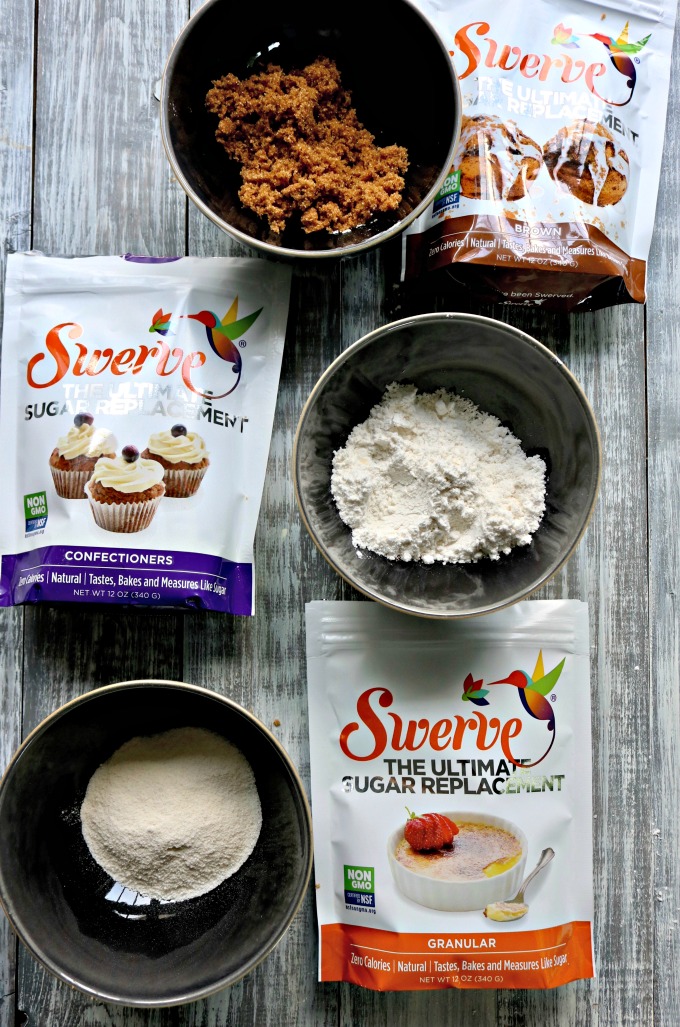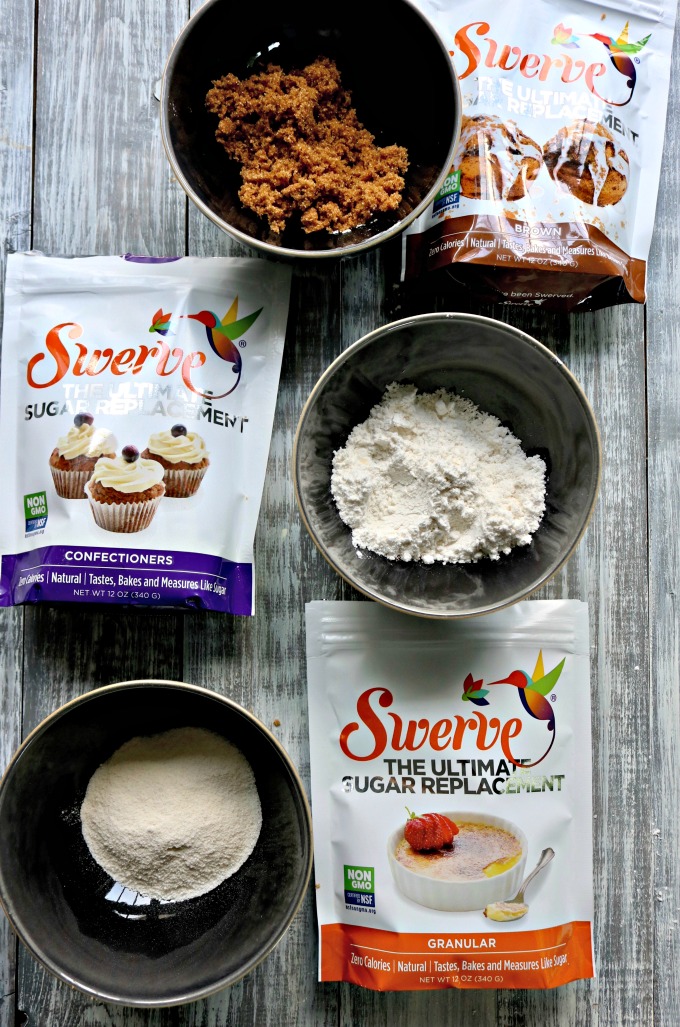 I used my basic keto chocolate cake that contains coffee. You can skip the coffee and add in 1/3 cup almond milk.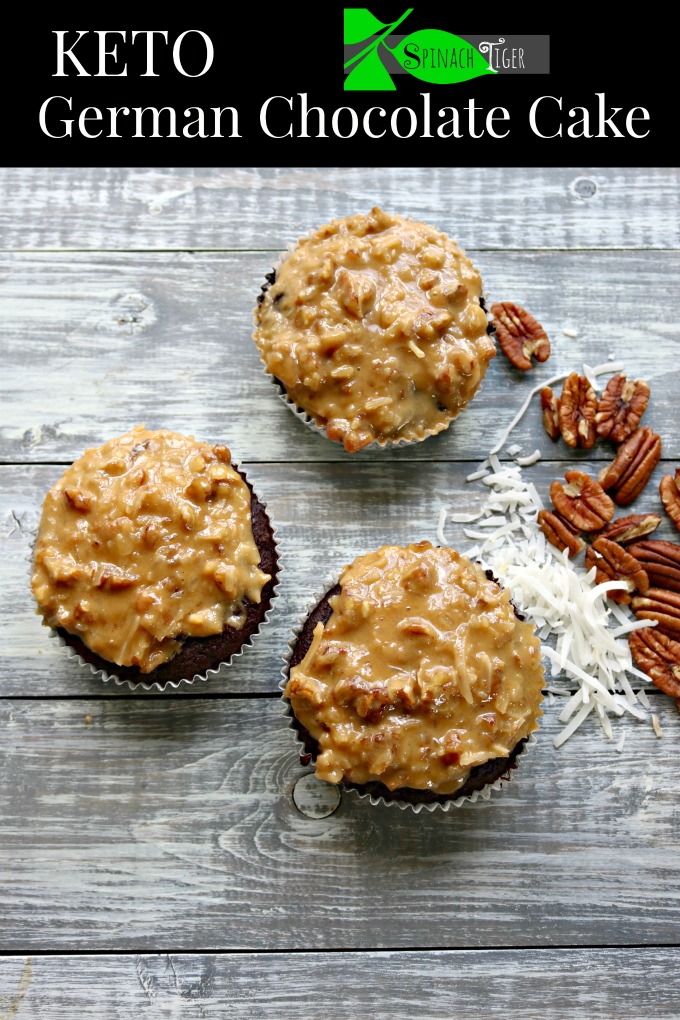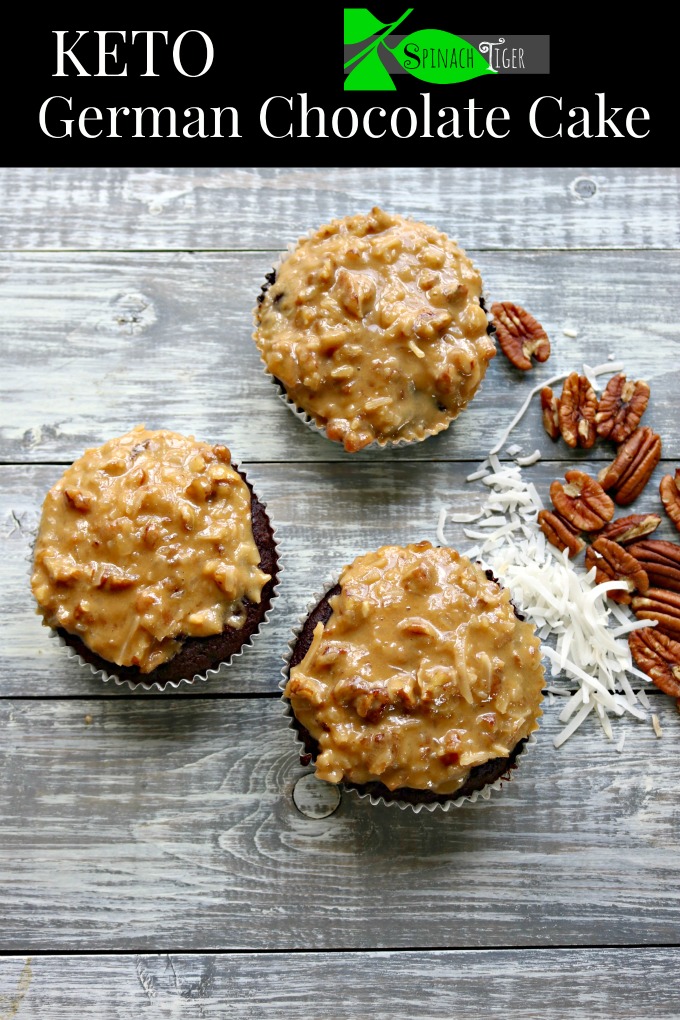 I sell these in my keto home bakery. Here is one of the responses I got back from a customer.
"The German chocolate was magnificent. Thank you for making the keto birthday a success!" Lori B.
I've had so many rave reviews about this recipe, and I'm so excited for you to have it.
If You Love Keto Coconut Cakes Check these out:
Triple Layer Keto Coconut Cake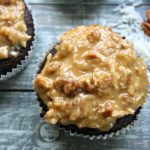 Print Recipe
Keto German Chocolate Cake
Makes an ample one layer cake
Ingredients
German Chocolate Frosting
3/4

cup

Swerve Brown Sugar

1

cup


unsalted butter

1/2

cup

heavy cream

1/2

teaspoon

sea salt

3

egg yolks

1

teaspoon

vanilla

1

cup

chopped pecans

1

cup

unsweetened coconut

Kitchen Tools
Instructions
Preheat oven to 350 degrees F. or 180 C.

Grease pans with avocado oil or baking spray. I like to use parchment rounds.

Mix dry ingredients: almond flour, coconut flour: baking powder, baking soda, salt, xanthan gum. Once mixed, add sifted cocoa powder. Set Aside

Mix oil swerve together in mixer.

Add eggs one at a time until well incorporated. I do one minute per two eggs.

Add in sour cream and milk.

Add Vanilla.

Add in dry mixture, and mix just until mixed.

Pour into prepared pan and bake for 25 to 30 mins or until a toothpick comes out clean.

Once cool, prepare Coconut Pecan frosting. Pour over layer one, but not sides. Pour remaining over top.
German Chocolate Frosting
Heat egg yolks, heavy cream, butter, salt, vanilla, Swerve brown sugar in sauce pan stirring constantly over medium heat, until mixture begins to bubble.

Remove from heat. Stir in vanilla. Add in coconut and pecans.
Notes
This recipe is for a one layer cake or 12 cupcakes. If you want to make a double layer cake, I suggest doubling the frosting and making two one-layer chocolate cakes. That's a very large cake that will feed at least 14, due to its richness. 
We like this piled high with frosting. You can use less if you like.
Re: Coffee. You can skip the 6 tablespoons coffee. Replace with almond milk.
Nutrition
Serving:
1
g
|
Carbohydrates:
4
g
|
Protein:
8
g
|
Fat:
23
g
|
Fiber:
3
g
Please follow me on instagram. If you make this recipe,  please tag me #spinachtiger.
If you love this recipe, please give it five stars. It means a lot. xoxo