Low Carb Chocolate Cupcakes, Sugar Free Frosting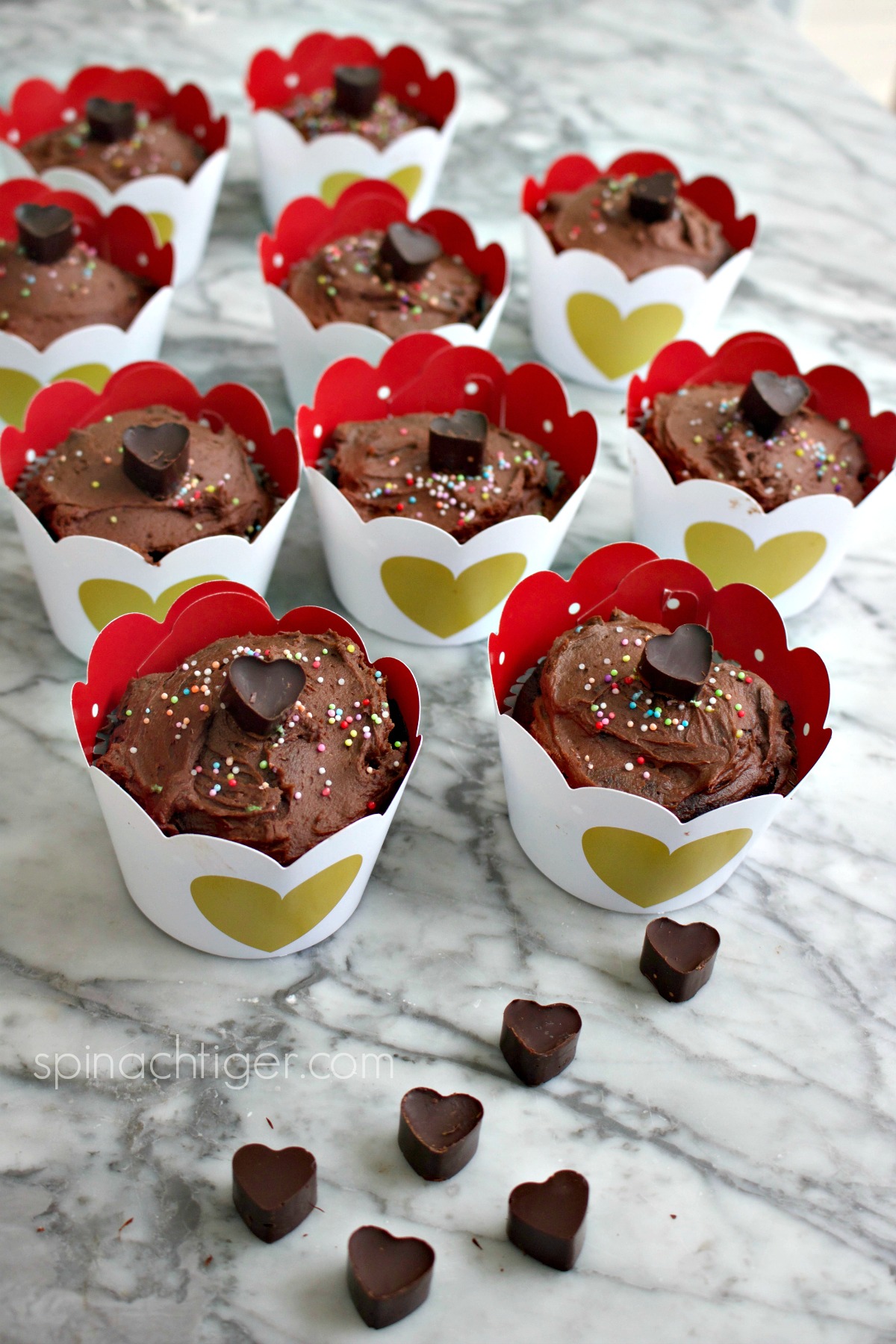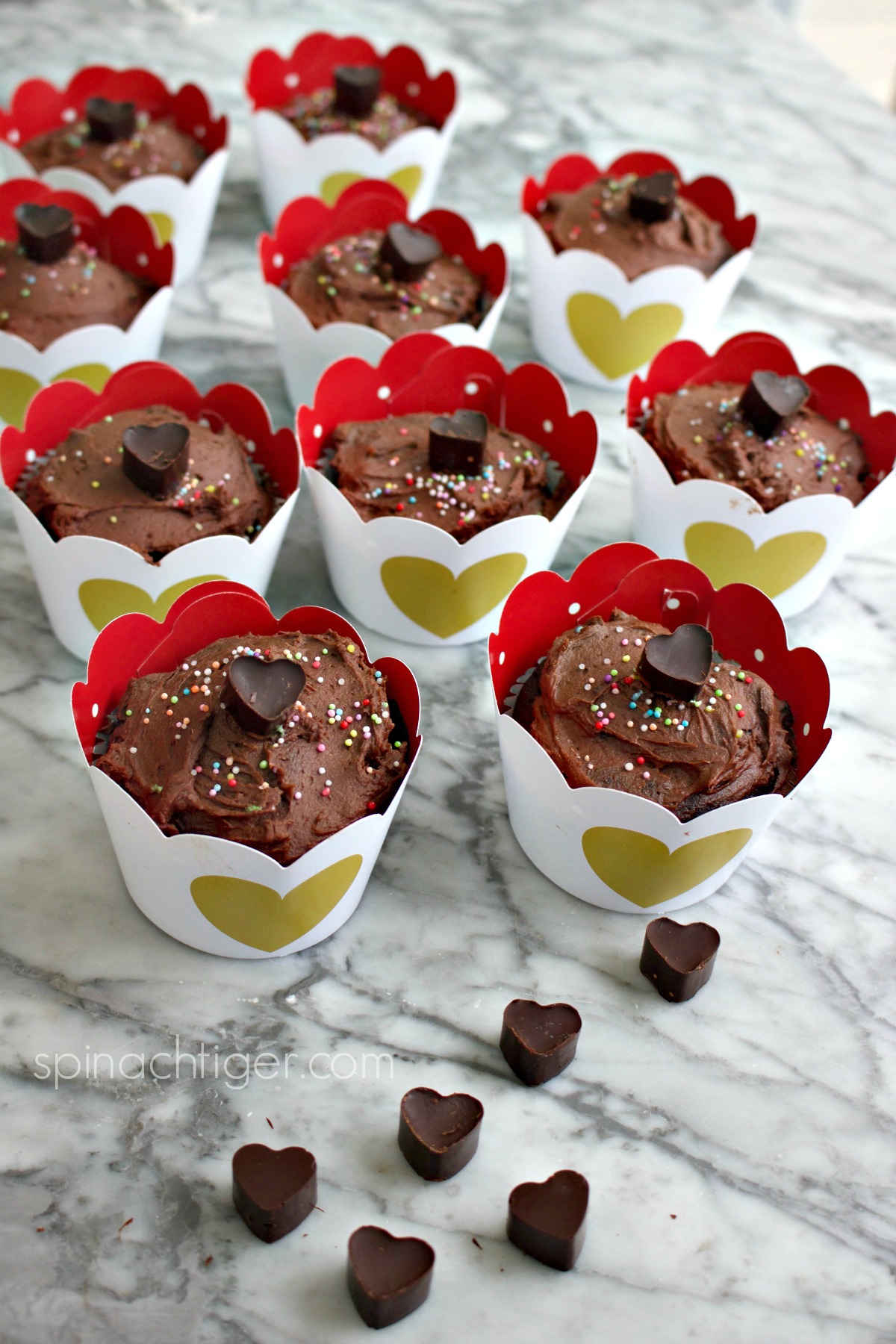 A few nights ago I got mushy on this post on instagram, thinking about everyone I heart! I got a wildly wonderful response from followers, as I promised to post as many heart recipes as possible, because Valentine's Day is my jam!
These are good. So good, I'm surprised. This is my second cupcake recipe this year. I am not a baking blogger, but because we are following the ketogenic diet, I have been working a little overtime testing these kind of recipes. I'll be back with more hearty savory recipes very soon!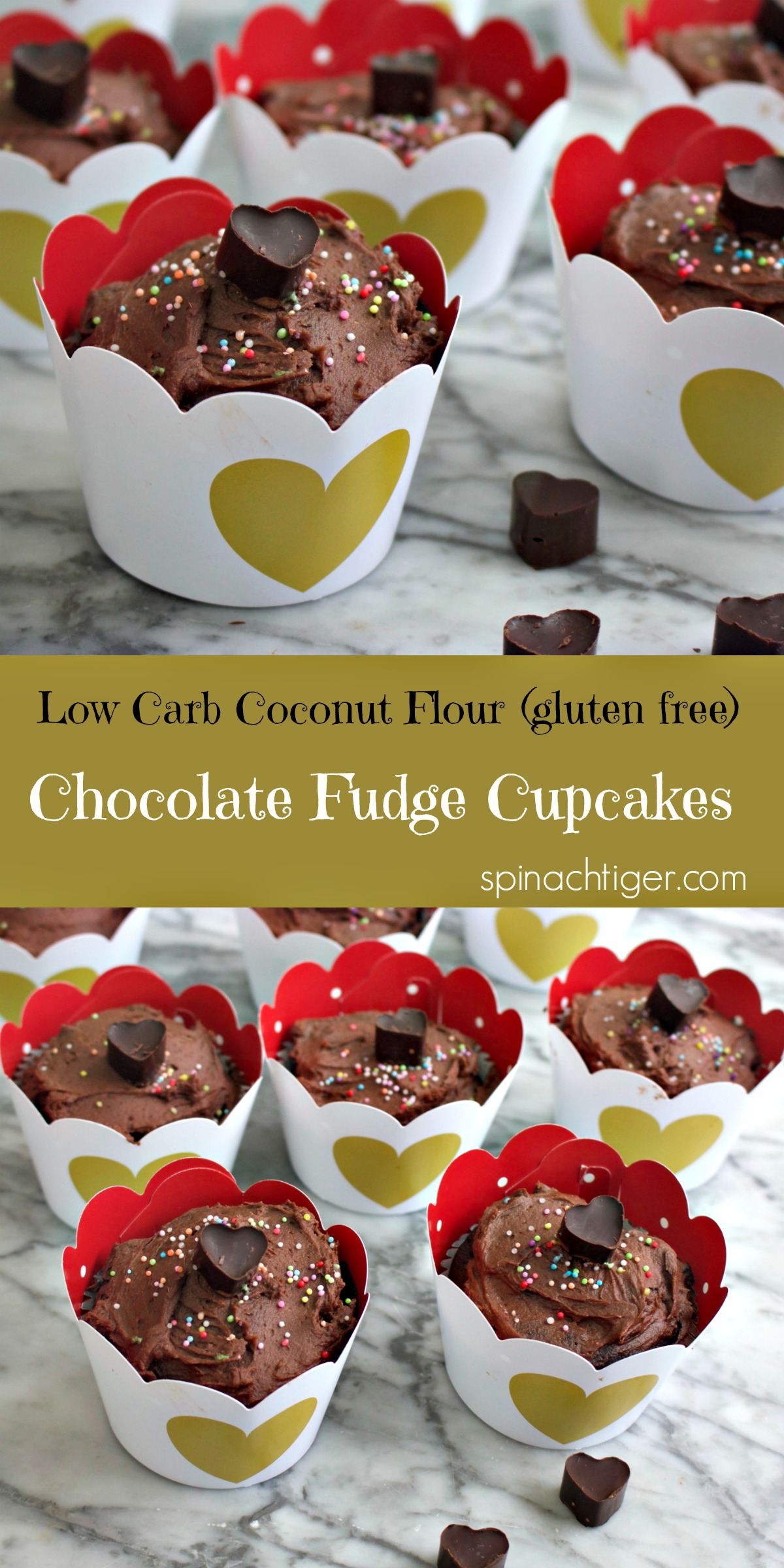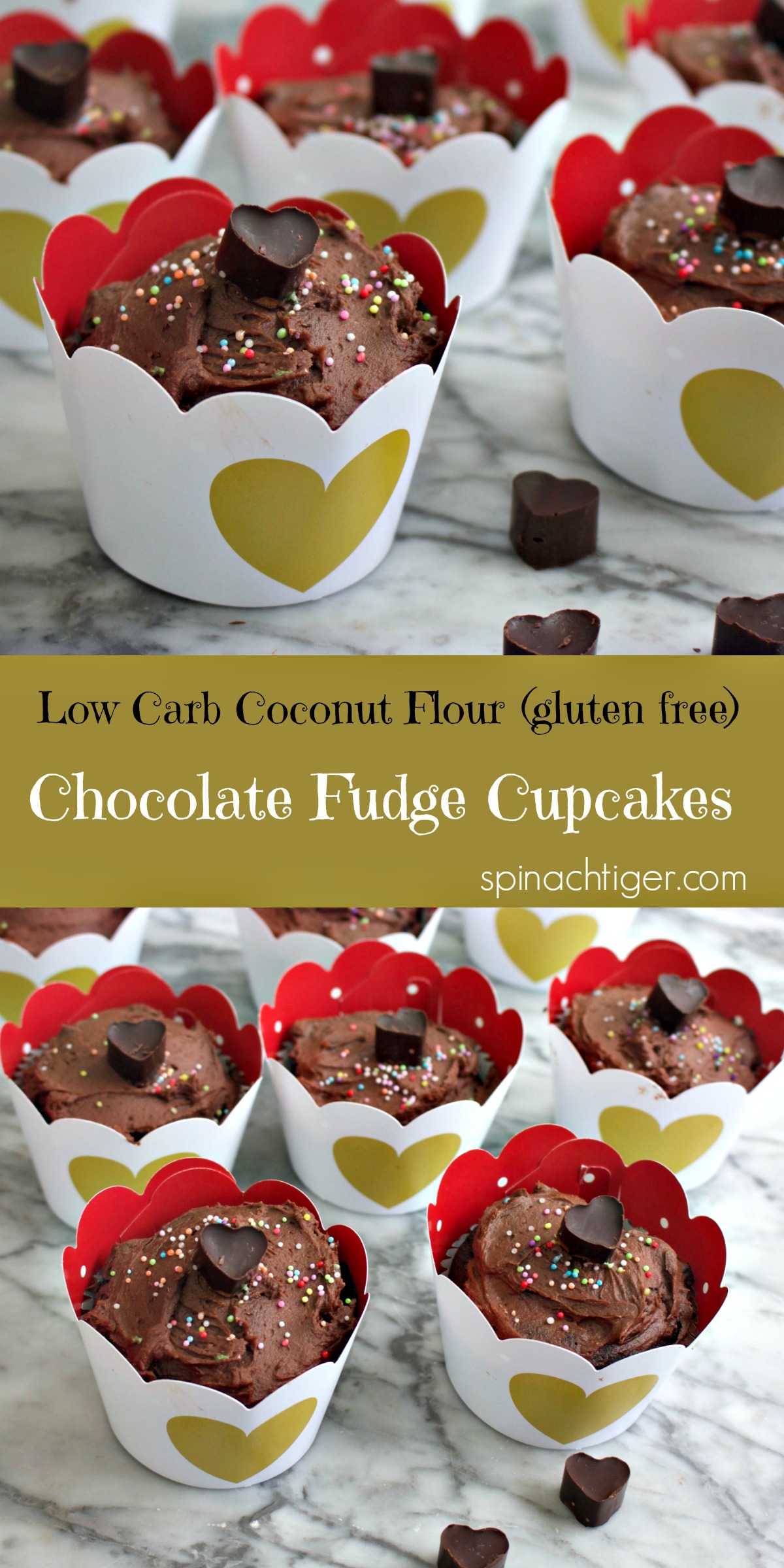 Low Carb Chocolate Cupcake Recipe
On the way to low carb whoopie pies, I accidentally discovered a low carb chocolate cake that I can stand behind. If you know me, you know I don't like baked goods that are just "sort of " good. I work so hard on testing and retesting alternative ingredient baked goods.
I try to figure out what you need and what I love and see if we can come together.
My original chocolate fudge cupcake has never lost its amazing popularity, and that's the standard I used to bake against.
I wanted chocolate flavor, easy execution, and moist chocolate cupcakes that would freeze well.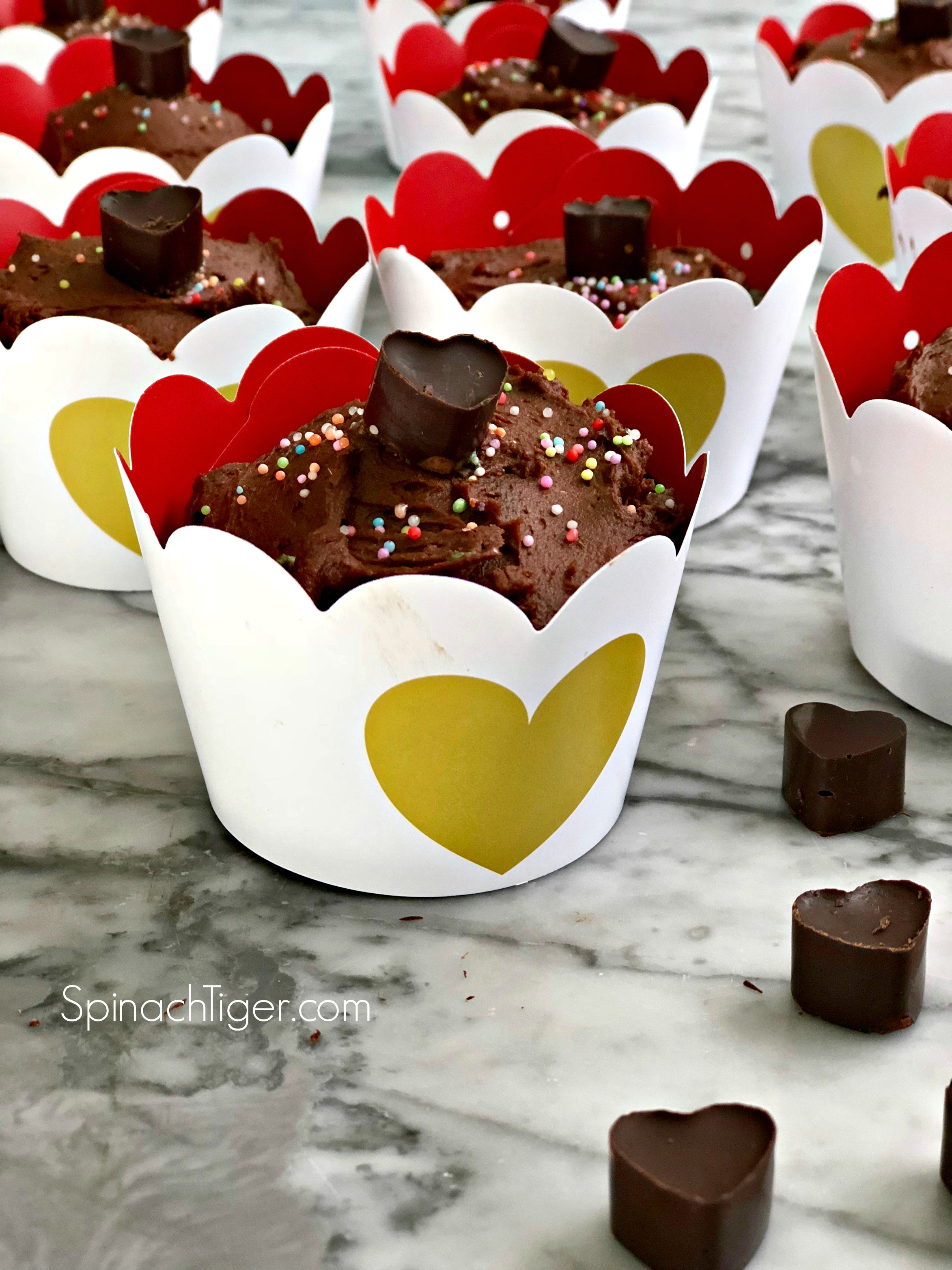 Ingredients for a Low Carb Cupcake  
For this delicious low carb cupcake, I used eggs, coconut flour, unsweetened cocoa, avocado oil and buttermilk. In my other low-carb cupcakes I have used sour cream, but I found buttermilk gave me the moistness I wanted in this recipe. I don't use butter when baking with coconut flour because it needs as much liquid as possible.
I am still using Swerve (powdered erythritol) as my sweetener.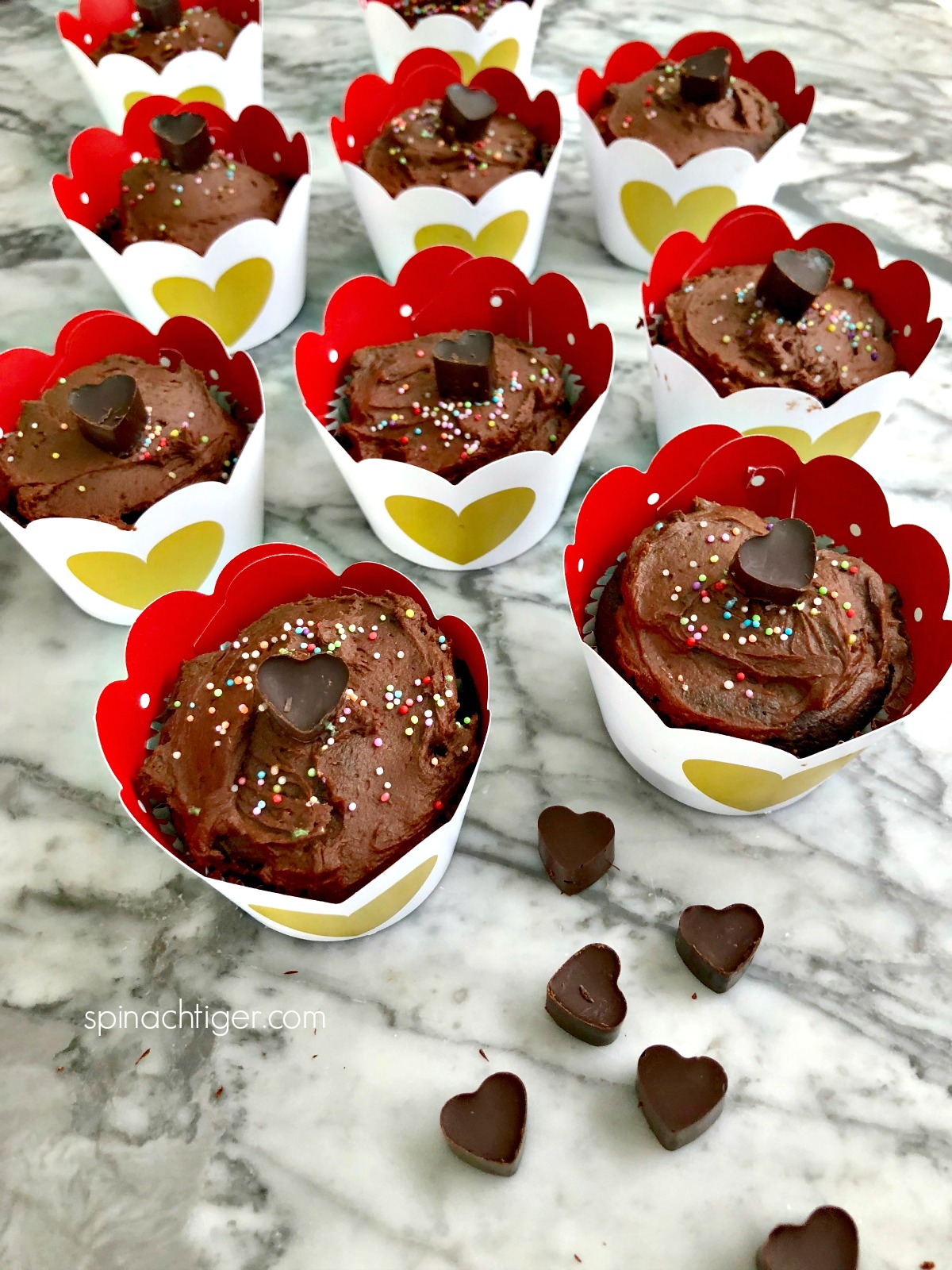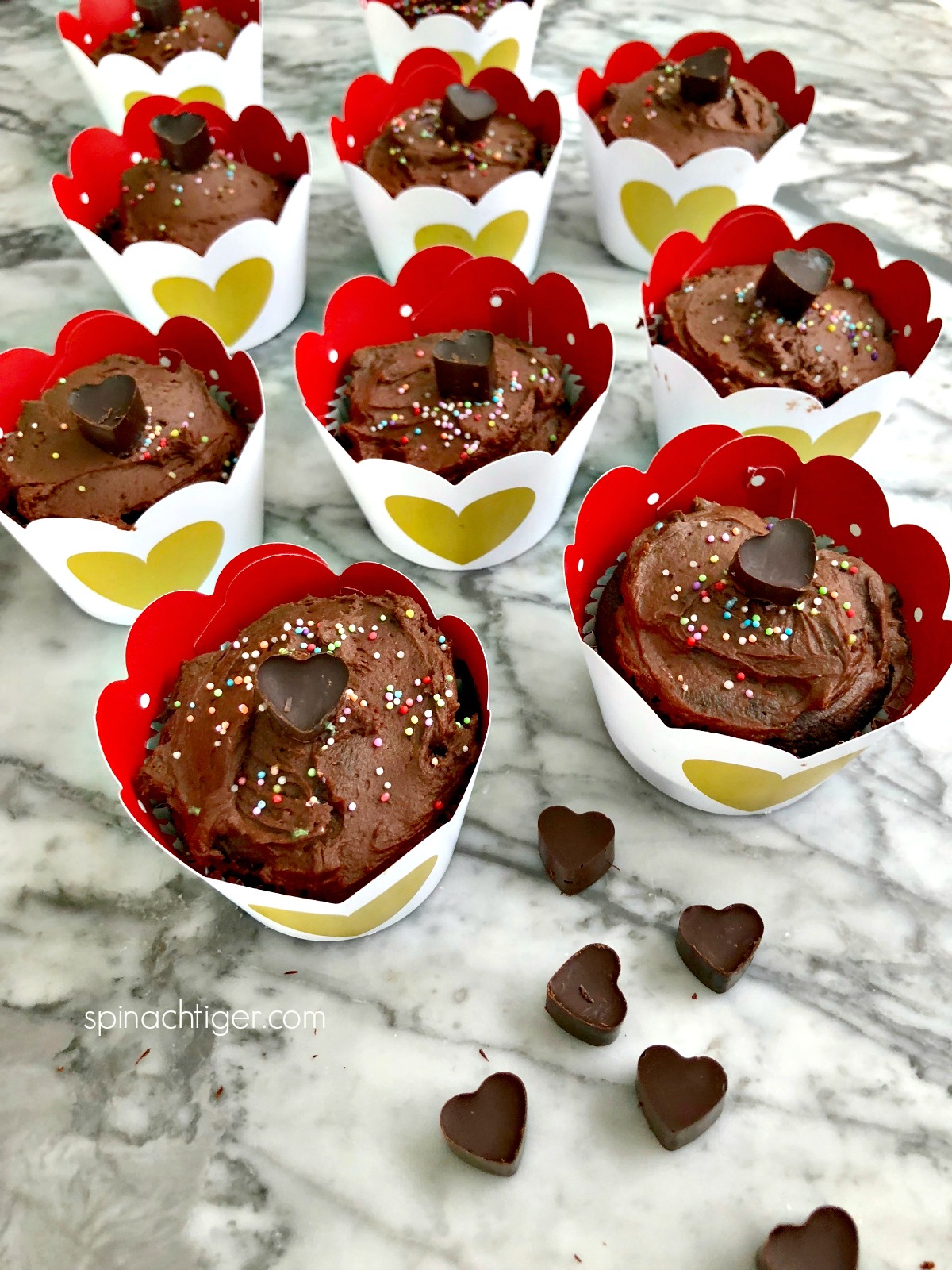 The Process for the Low Carb Chocolate Cupcake Recipe
Make sure you mix the dry ingredients together with a whisk very well. I always sift the cocoa and the powdered erythritol. If you can't find confectioner's erythritol, run it through a Vitamix until it looks like a powder. (or a magic bullet or similar type blender).
Always spray the cupcake liners. For some reason coconut flour batter sticks more to the liners. The only liners I know to be truly non-stick are Oxo's silicone liners.
What kind of Unsweetened Cocoa Should I use?
After much trial and error, I find my most consistent results with Hershey's natural cocoa and a touch of the extra dark. I was using a much more expensive brand but wasn't getting the chocolate flavor I was looking for because it was alkalized, causing a more mellow flavor.
What is Swerve?
I wrote an F.A.Q.  Swerve article here answering the most common questions.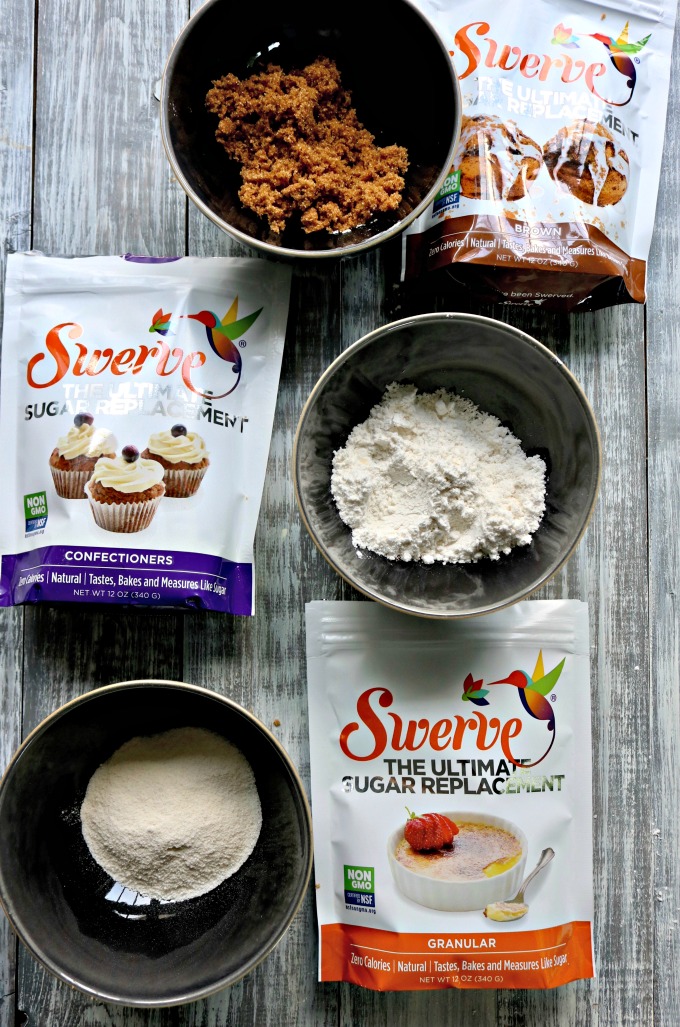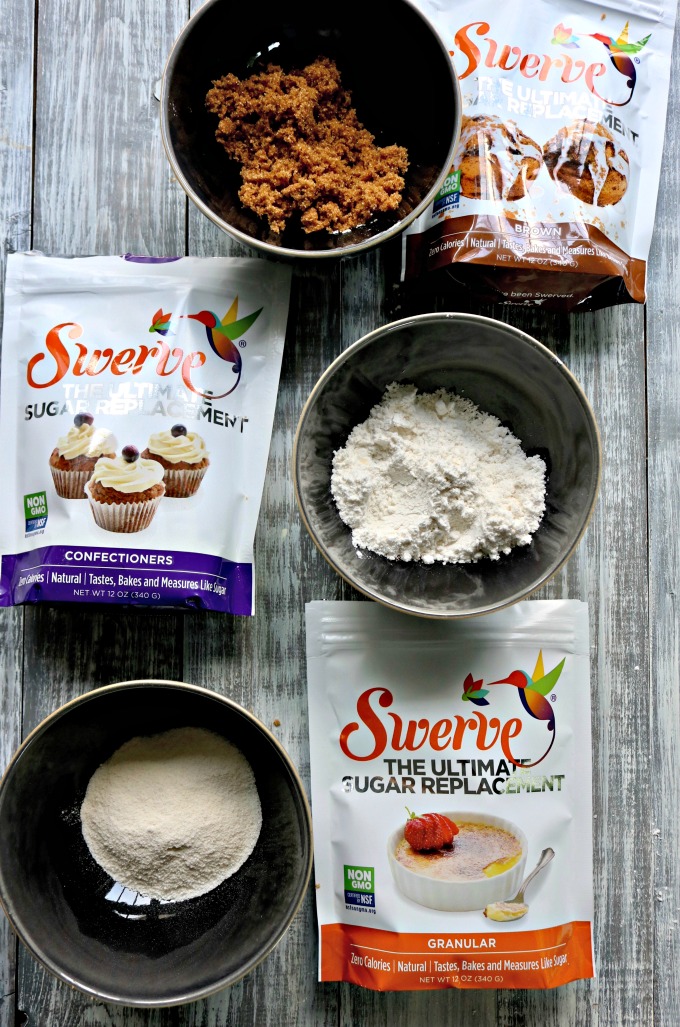 Chocolate Frosting for a Low-Carb Cupcake Recipe
This is the easiest (but trickiest) part of a low-carb cupcake recipe. I use the Swerve Confectioner's sugar with butter and a little cream cheese. Unlike regular confectioner's sugar, you won't need to use as much. I rarely use more than one cup.
I chose not to pipe the frosting because I wanted a small amount of frosting per cupcake. Piping tends to use a lot of frosting which would be too much.
Mini Hearts Garnish
Quite by accident, I found the cutest little topper. I melted down 72% dark chocolate and filled this mini heart mold.
I ordered these adorable reversible cupcake liners on amazon.
Happy Heart Day everyone. Love All.


You might also love these grain free red velvet cupcakes and these most recent grain free coconut cupcakes.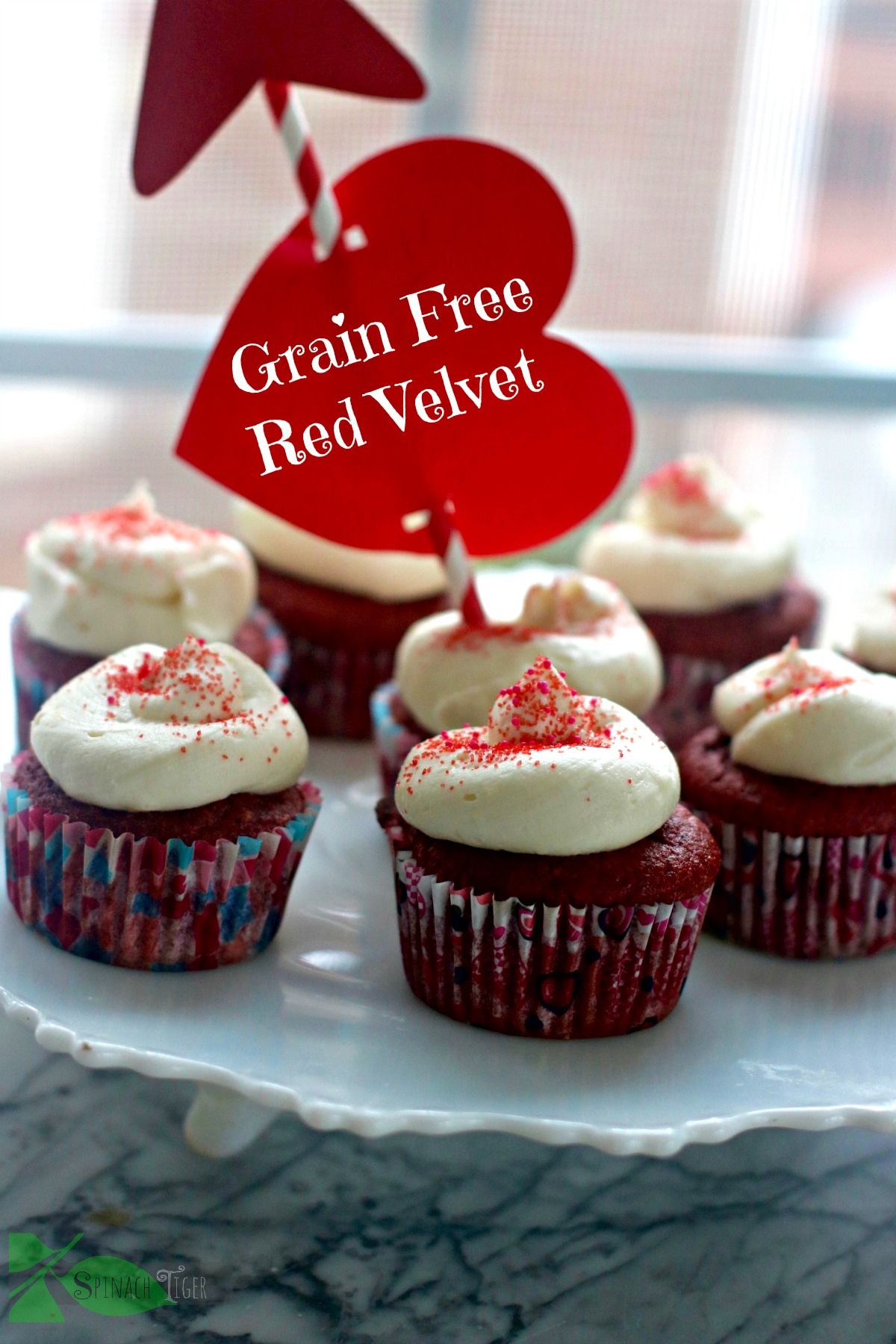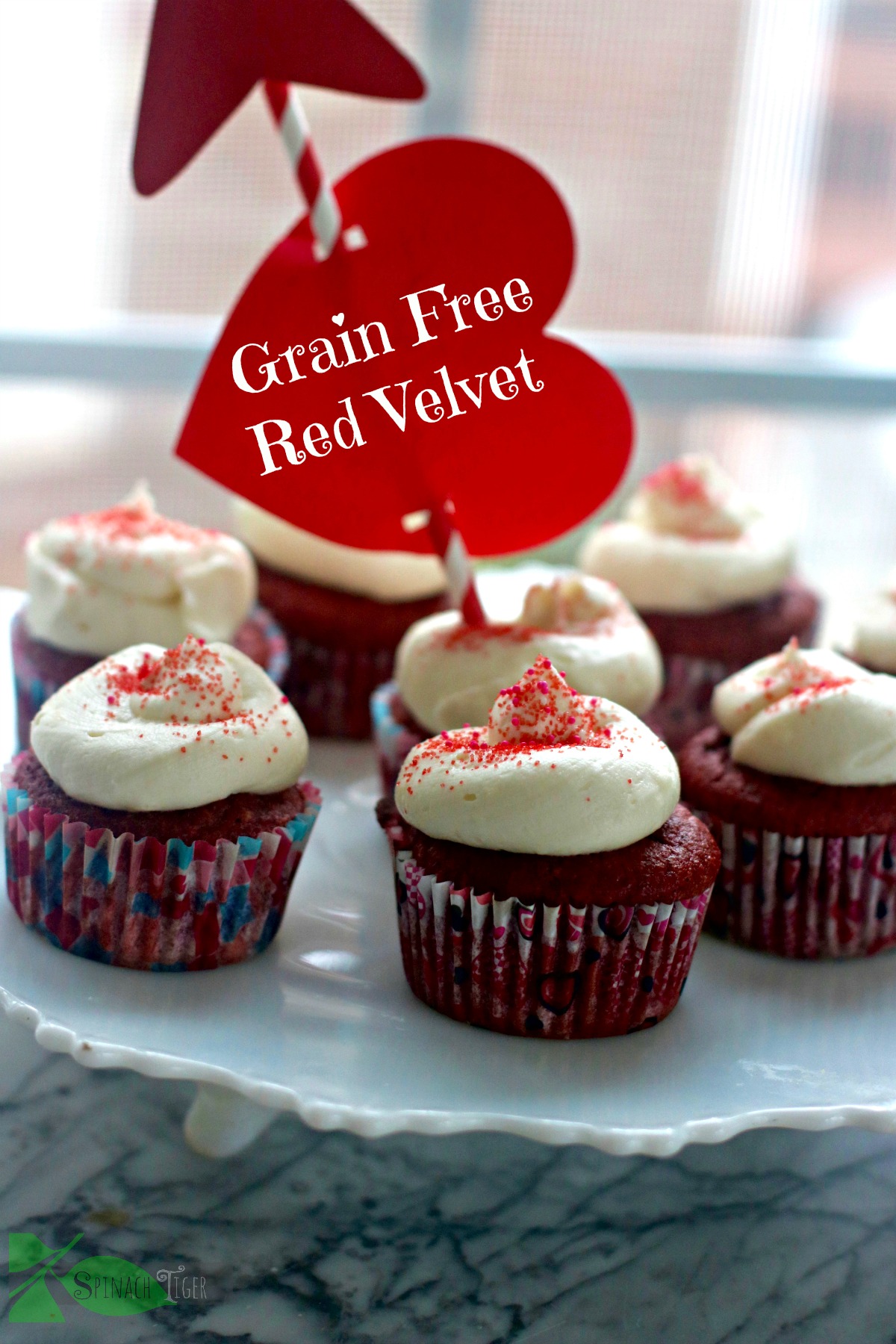 You will love this with this amazing chocolate frosting.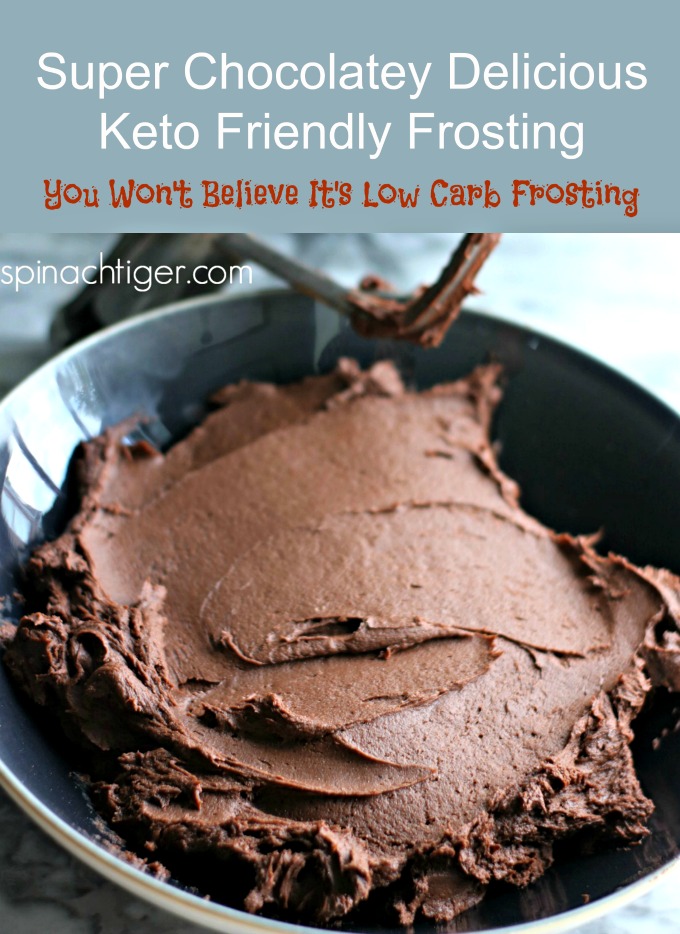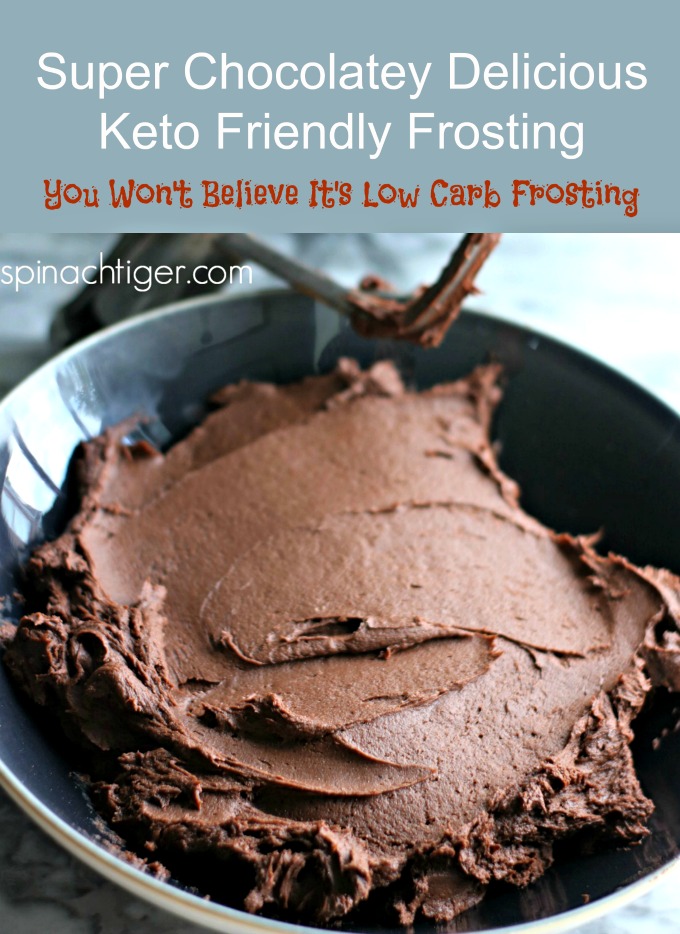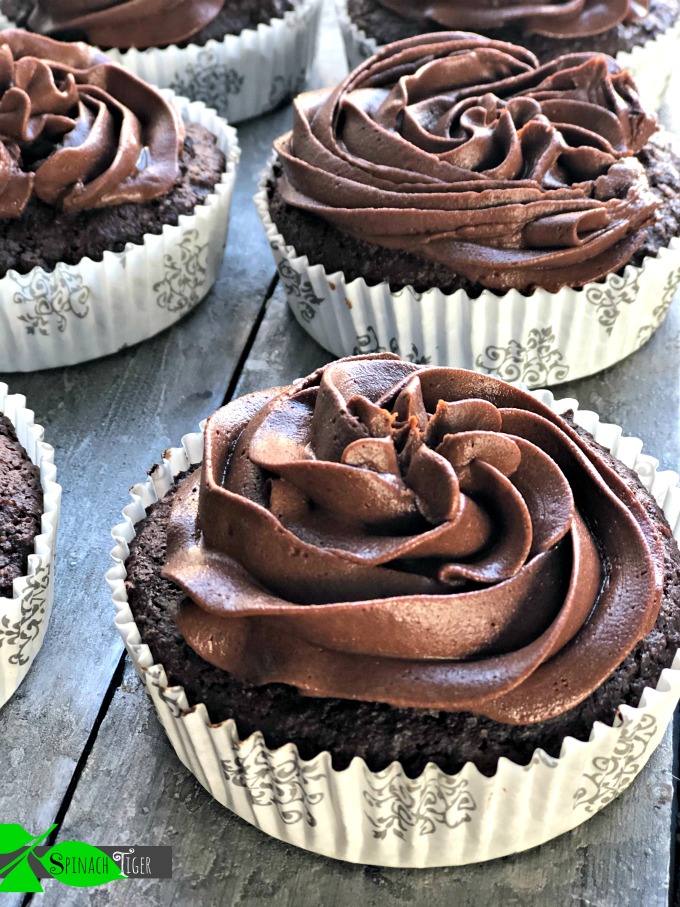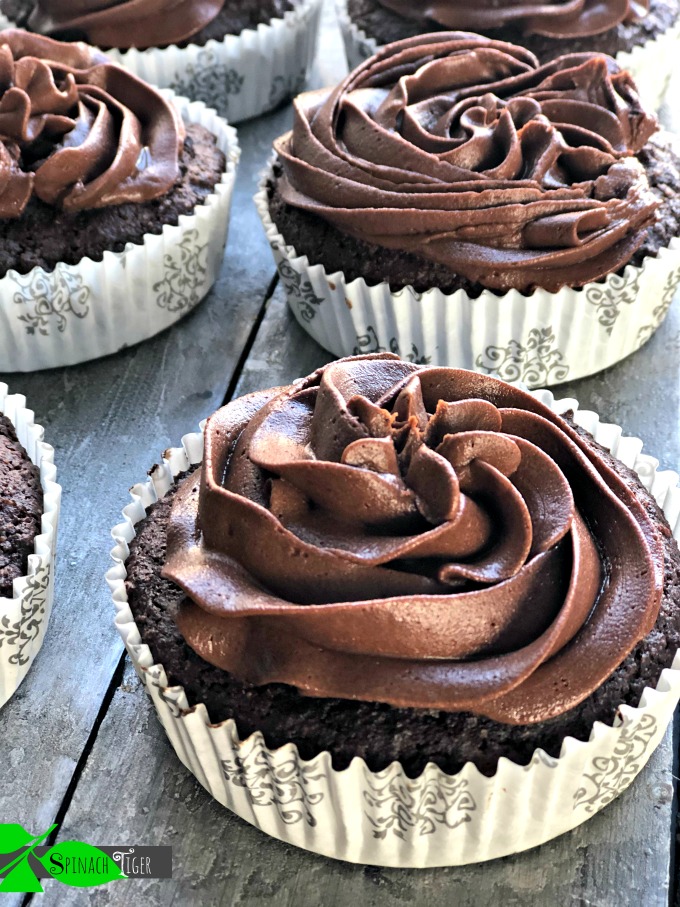 Keto Chocolate Mini Bundt Cakes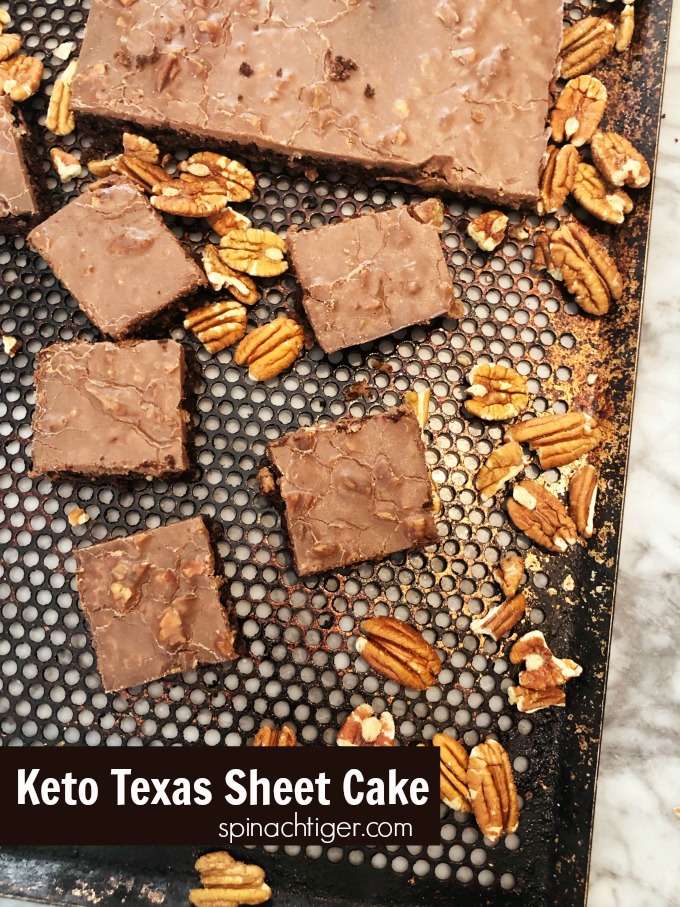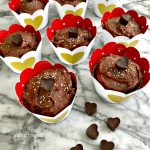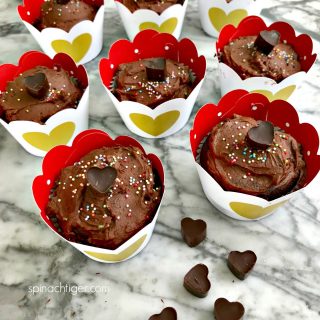 Print Recipe
Low Carb Chocolate Cupcake Recipe
The most delicious low carb chocolate cupcake recipe you can imagine. Moist and chocolatey and not compromised.
Ingredients
1/2

cup

plus 2 tablespoons coconut flour

1

teaspoon

xanthan gum

1

teaspoon

baking powder

1/2

teaspoon

salt

1/2

cups

unsweetened cocoa

natural

6

eggs

1

teaspoon

vanilla

1/2

cup

avocado oil

1/4

cup

buttermilk

1/4

cup

strong coffee

see notes

3/4

cup

granulated swerve

powdered erythritol

baking spray

FROSTING INGREDIENTS

1

cup

Confectioner's Swerve

1/2

cup

unsweetened cocoa

2

tablespoons

extra dark cocoa or more of regular

1

cup

butter unsalted

room temperature

2-4

tablespoons

cream cheese

softened at room temperature

1

teaspoon

vanilla

4

tablespoons

heavy cream




<br>
Instructions
Preheat oven to 350 degrees F.

Whisk together coconut flour, baking soda, salt until well incorporated.

Sift unsweetened cocoa and swerve together.

Beat eggs until well mixed. Add remaining wet ingredients.

Add vanilla to wet ingredients.

Add dry ingredients and mix well.

Spray cupcake liners.

Pour evenly making 12 cupcakes.

Bake for 15 minutes or until a toothpick comes out clean.

Cool completely before frosting.
Frosting Instructions
Sift together cocoa and swerve. Set aside.

Whip together butter and cream cheese until completely smooth.

Add cocoa swerve mixture 1/4 cup at a time.

Add vanilla.

Add heavy cream. Mix well.
Notes
In place of the coffee, you can use more buttermilk.
There is a different chocolate cake recipe here using almond flour and is the new recipe I use for my bakery HERE. 
Please follow me on instagram. If you make this recipe,  please tag me #spinachtiger.
If you love this recipe, please give it five stars. It means a lot. xoxo