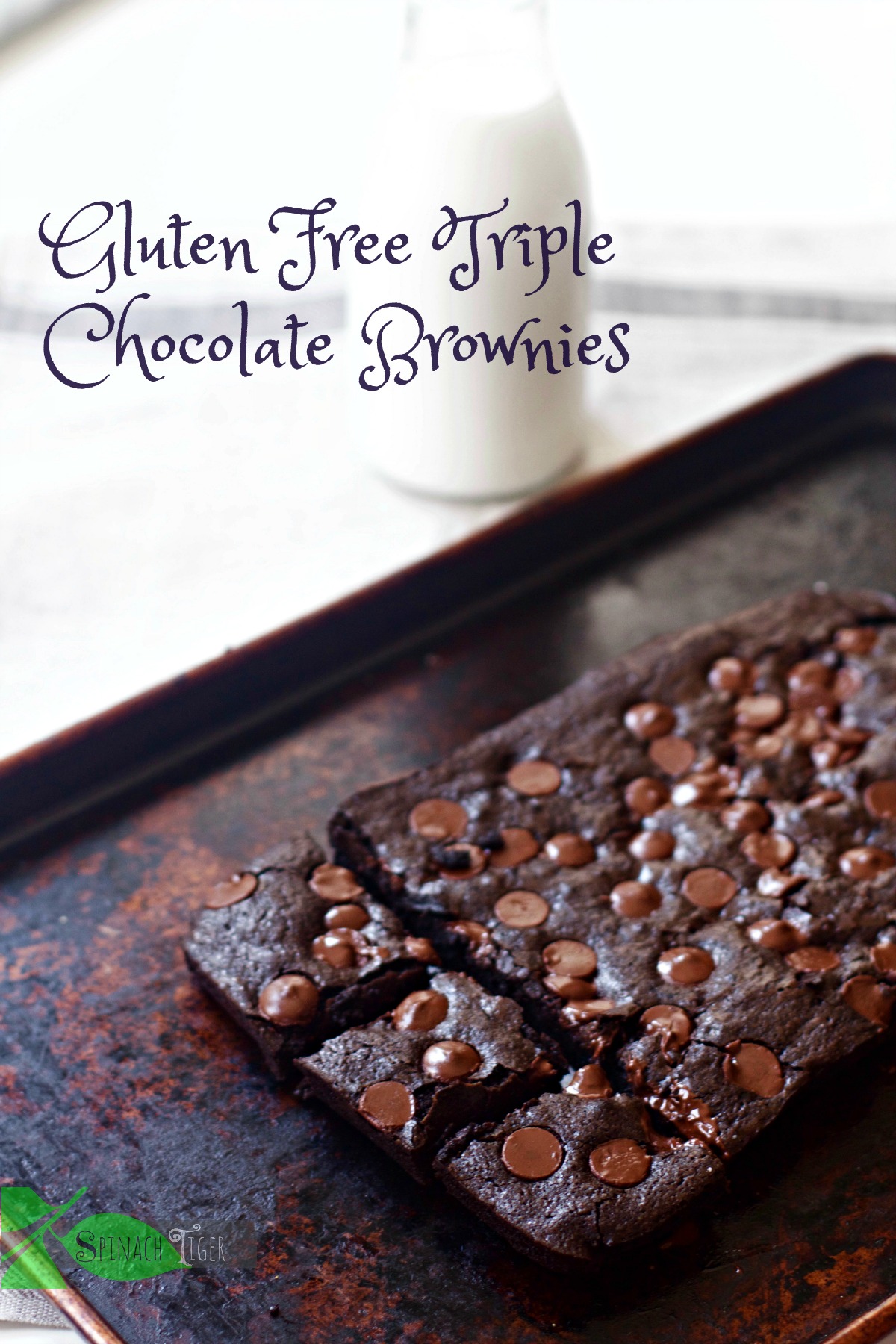 I love this gluten free ultra chocolate brownie. I hope your not starting to think this is a baking blog, because it's not, but this the best brownie recipe we've ever made, and I wanted to share it right away.
It's summer; we're eating simple food thrown on the grill with salads like this one, so I'm taking some time to experiment with gluten free baking instead of cooking.
I've been trying to come with a super chocolatey gooey brownie for the twins,  and this is the brownie we've been looking for. Dark, Gooey, and delivering the ultimate chocolate fix from the first bite.
How to Make a Gluten Free Ultra Chocolate Brownie
This is an ultra chocolate brownie because it's made with three types of chocolate.
I used very little flour for the gluten free ultra chocolate brownie, a mere 1/4 cup of gluten free all purpose flour, which can be substituted with all purpose flour. I used rich dark chocolate in the batter, and then topped the brownies with more chocolate after ten minutes of baking.  I also used combination of light and dark cocoa powder, which you can certainly alter to your own liking.
These remind me of the brownie version of this chocolate fudge cupcake one of my viral posts, and deservedly so.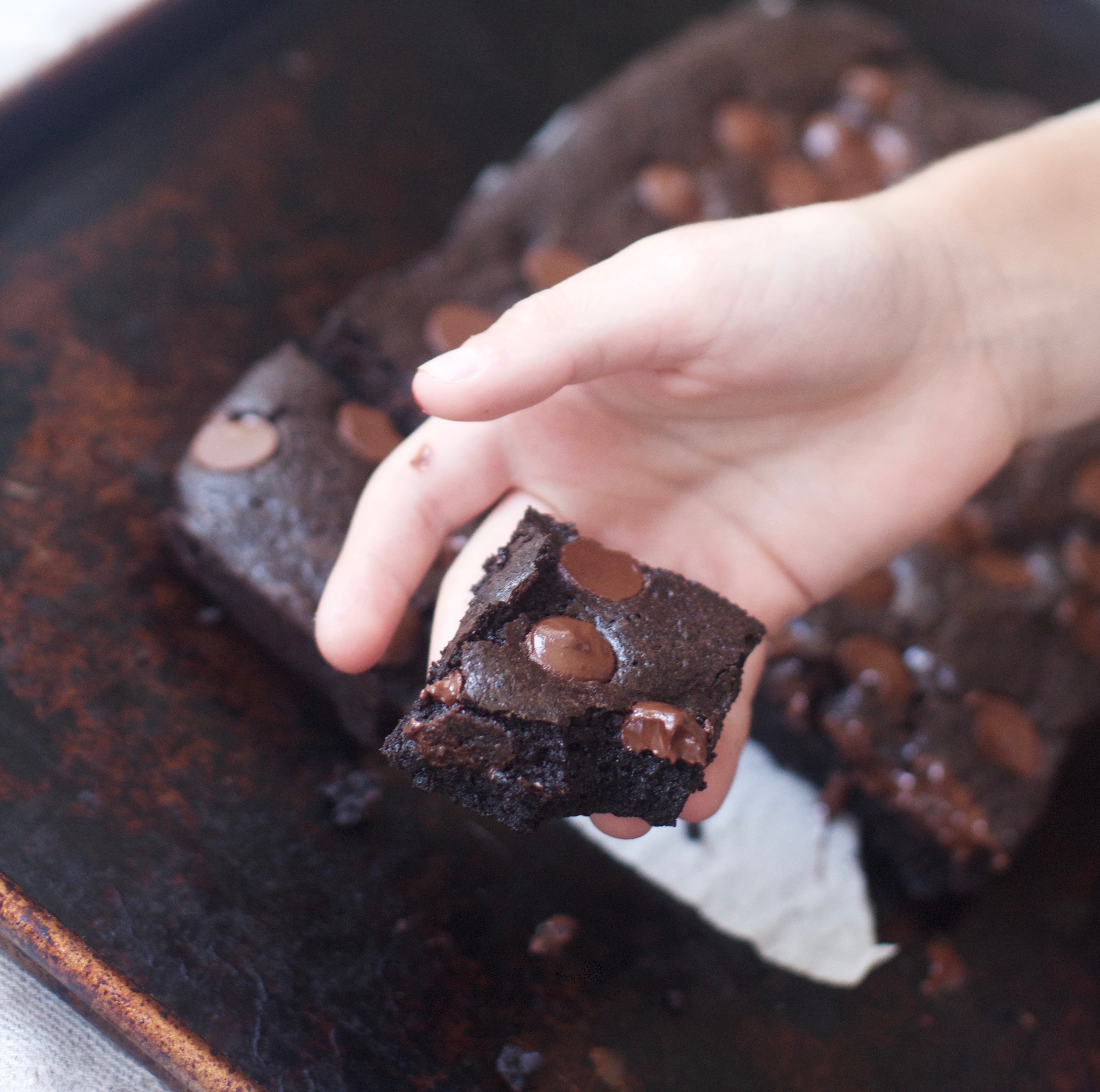 On the way to gluten free fudge brownies, I made some so awful that even the trash can didn't want them. Not to be defeated, I tried again, until I got a recipe that I would be proud to share.  We did it.
Now all you need is the milk, or even better, vanilla ice cream, and you might want to make a double batch.

Gooey Chocolate Fudge Brownies, Gluten Free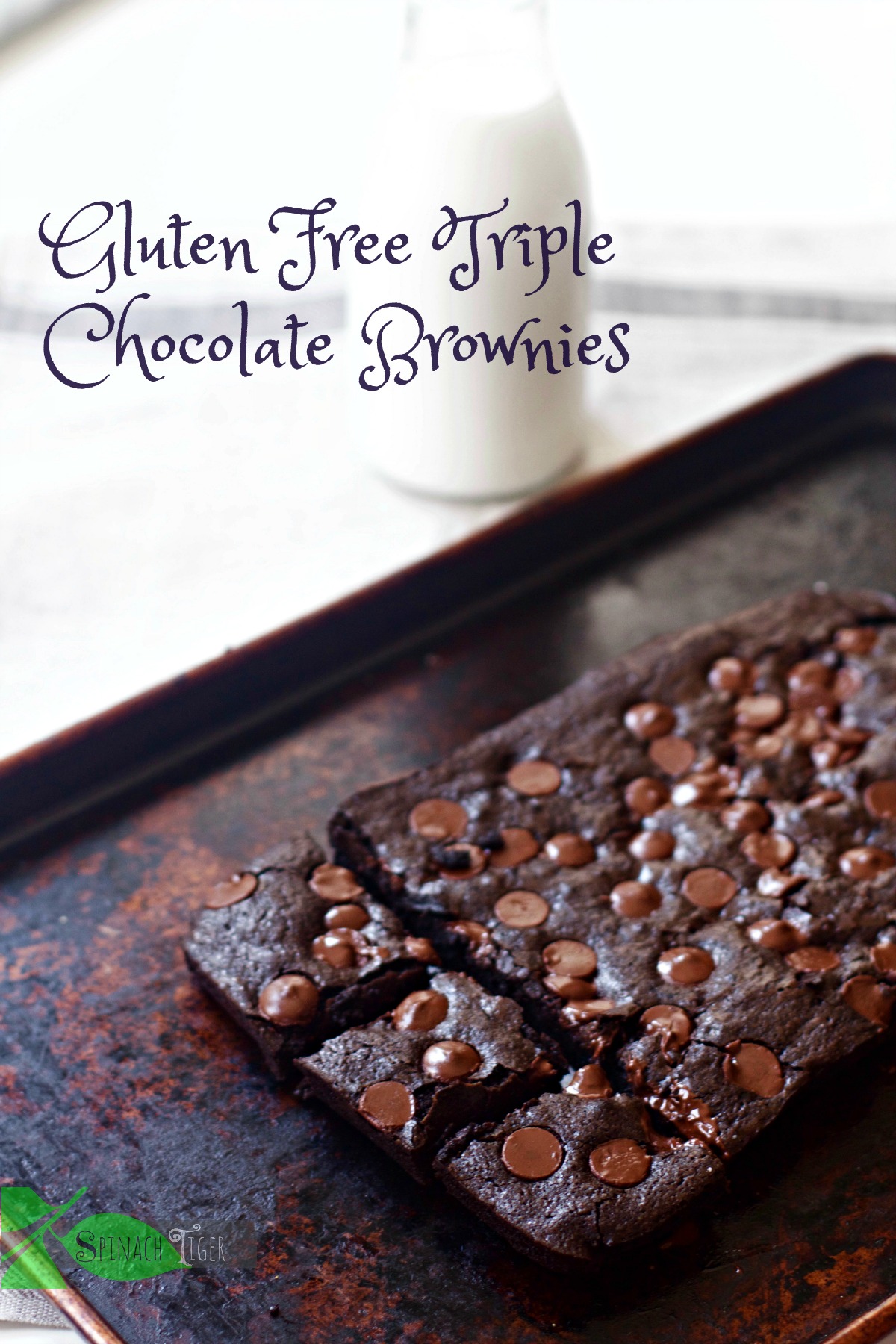 Gluten Free Chocolate brownies made with three different types of chocolate for a rich gooey brownie.
Ingredients
8 tablespoons unsalted butter
¼ cup gluten free flour (or all-purpose flour) See notes
¼ teaspoon salt
¼ cup dark chocolate unsweetened cocoa powder
¼ cup regular unsweetened cocoa powder
2 eggs at room temperature
1 cup sugar
1 teaspoon vanilla
2 ounces dark chocolate, chopped (see notes)
2 ounces large dark chocolate chips
Instructions
Preheat oven to 350 degrees F.
Sift together flour, cocoa powder, salt.
Melt butter in saucepan.
Add cocoa powder. It's easier if you if you sift it in.
Cool for a few minutes.
Whisk in eggs one at a time.
Add in sugar, vanilla, coffee.
Gently mix together.
Add in flour, followed by dark chocolate. You can sub dark chocolate with dark chocolate chips.
Bake for ten minutes at 350 F.
Place two ounces remaining chocolate chips on top of brownies.
Bake for 20 more minutes.
Notes
Flour: I used Bob's Red Mill Gluten free 1 to 1 baking flour. You can use same amount of any all purpose flour for this recipe.

Chocolate: I used two kinds of unsweetened cocoa powder, regular and dark by Hershey's. You can use any combination of cocoa powder.
I used two 70% dark chocolate for batter and Ghiradeli 60% dark chips for top. You can use all chips. However is you use semi sweet chocolate chips, brownies won't be as rich.
More Gluten Free Chocolate Desserts
Flourless Chocolate Cake still the best flourless chocolate cake on the internet.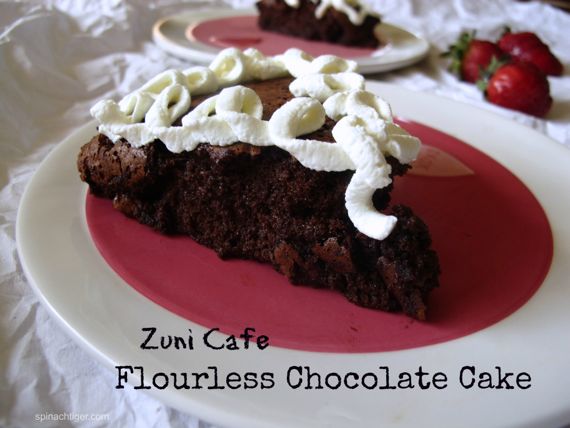 Flourless Molten Chocolate Cake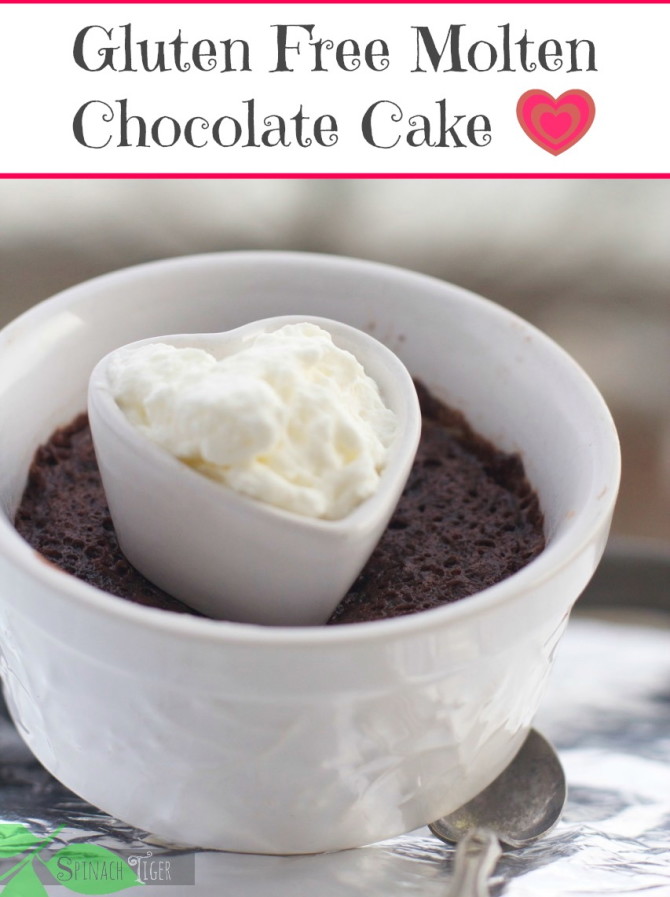 Grain Free Chocolate Almond Torta Caprese