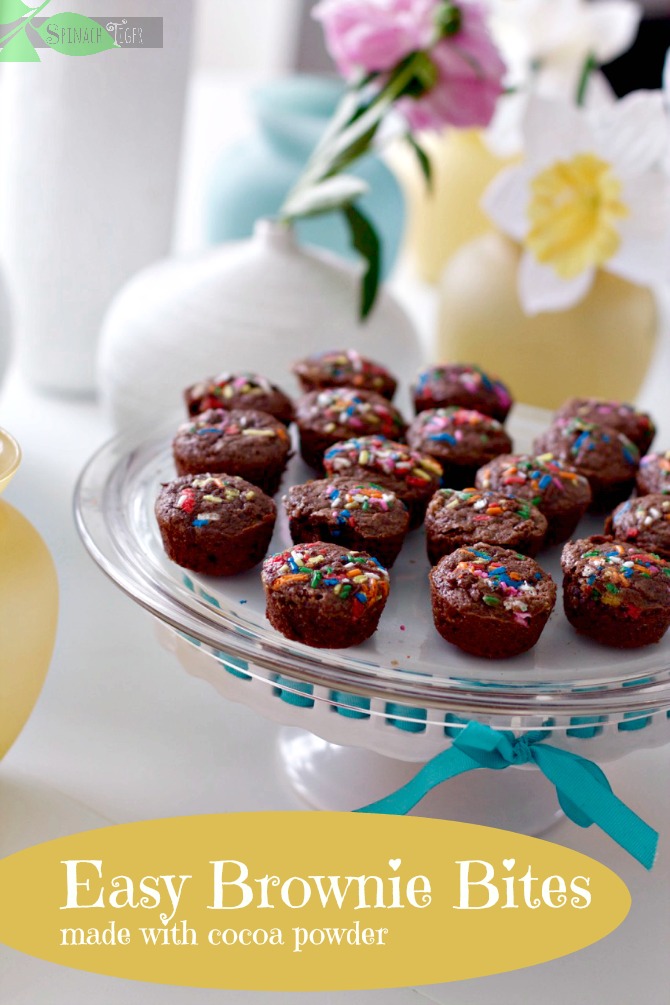 When it comes to parties, I find that people like to sample a little bit of everything and little mini desserts work so well. I wanted to bring brownie bites to a farm party for the little ones. Kids love sprinkles and chocolate, but I didn't have any baking chocolate on hand, only cocoa, and whipped these little brownie bites up.
I used a cookie scooper to put them into a mini cupcake pan and they were done in about 15 minutes. There are a lot of eggs in the recipe, making them more cake like. You can reduce the eggs to 3 for more density. If you want more chocolate, add chocolate chips to the top before before into the oven.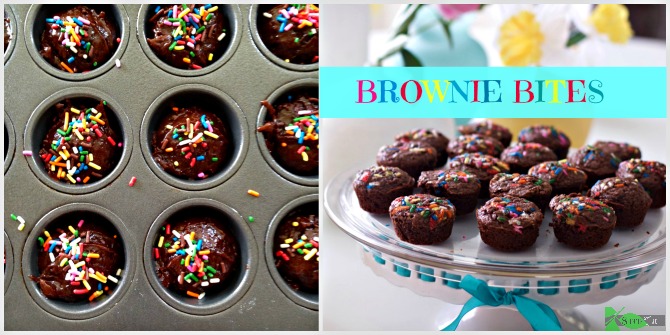 I kept a few back and put then in the freezer and they were even better heated up. I call this the little no-guilt chocolate fix. You could make these well in advance and freeze in freezer bags and sit out (outside of the bag) at room temperature to defrost. That makes these a great treat for hot outdoor events.
Take them frozen; they'll be read to eat once you get to the party.
This is a picture I took at the party. Yes, it was that kind of night. I took this with my phone, and I share lots of pictures on instagram and would love to see you there.
Followup: Since this post, I made the brownies below with three kinds of chocolate. Here is that grown up brownie with a gluten free option.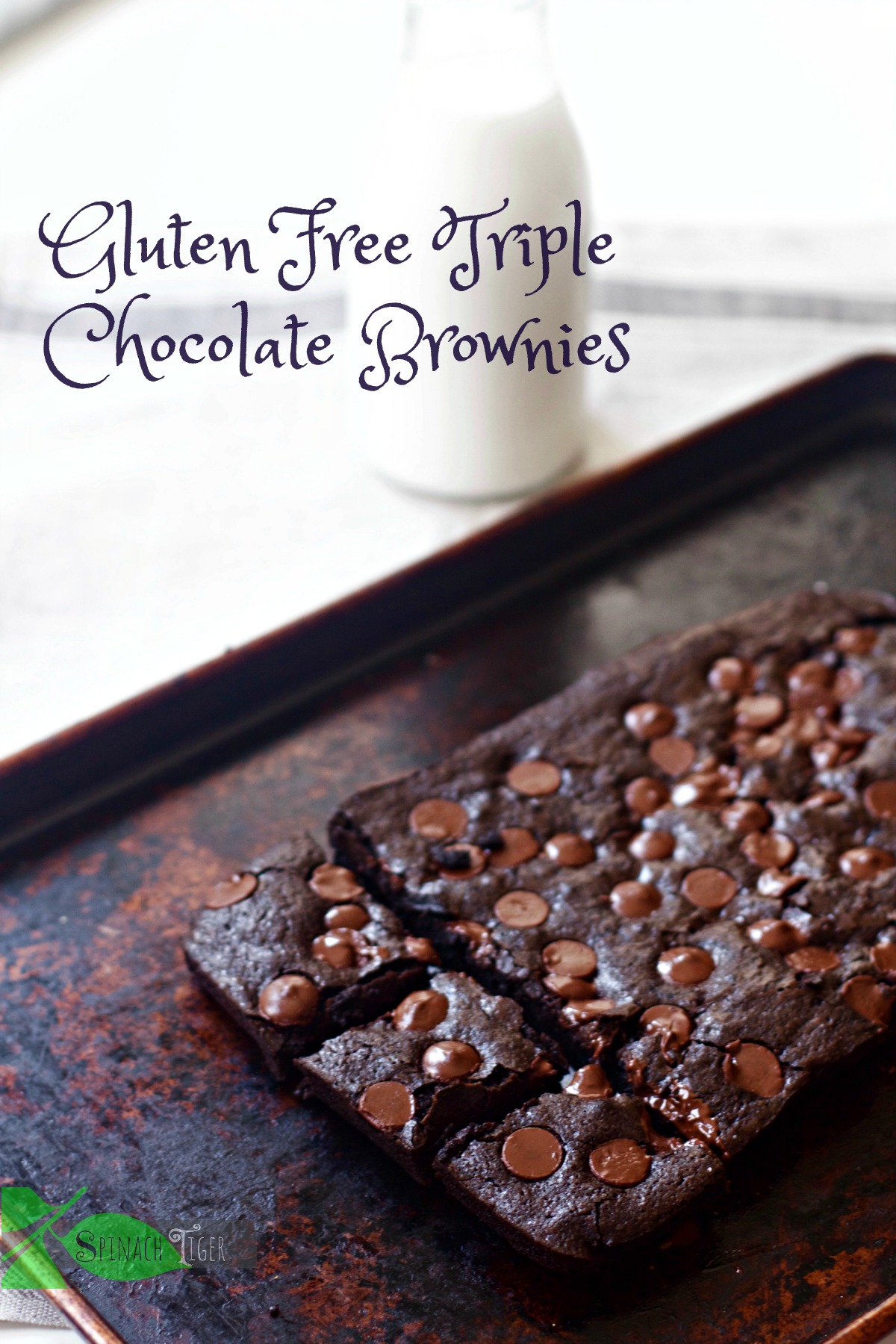 Brownie Bites Made with Cocoa Powder
Prep time:
Cook time:
Total time:
Mini brownie bites with sprinkles are perfect for a summer party
Ingredients
½ cup melted butter
½ cup oil
¾ cup brown sugar
¾ cup white sugar
1½ cups flour
½ cup plus two tablespoons cocoa powder
1 teaspoon vanilla
4 eggs (3 eggs if you like dense)
½ teaspoon baking powder
½ teaspoon salt
½ cup chocolate chips (optional)
sprinkles
Instructions
Melt butter. Mix with oil.
Mix in sugar, eggs and vanilla.
Combine flour, baking powder, salt and cocoa powder and sift. I always use this kind of sifter.
Add dry mixture to wet and stir.
Add in chocolate chips if you are using them.
Spray a mini cupcake pan or grease with butter or oil
Use a cookie scoop or tablespoon and fill ¾ full.
Bake at 350 degree F for 15 minutes.
Let cool completely before removing.