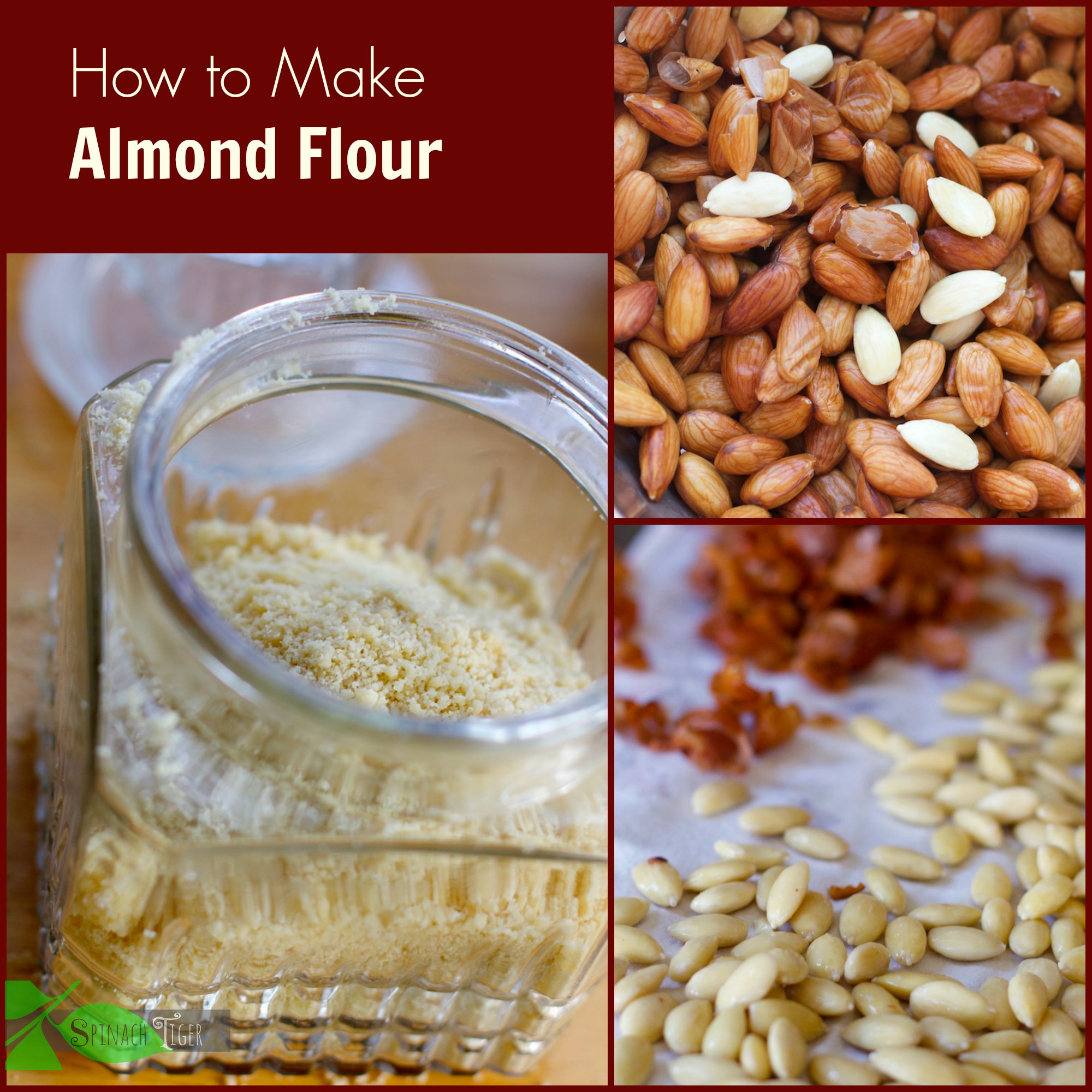 Almond flour is all the rage lately. It's the flour used in macarons and many paleo recipes like these grain free chocolate chip cookies.
Almond Flour  is not to be confused with almond meal, which is much granier and often what you see out in the market place. Good blanched almond flour is very expensive, so I opt to make my own.
I use this flour for macarons and I purchase the almonds in large bag at Costco. It's much more cost effective and I can make a little at a time.
Blanch the almonds in boiling water for one minute, no more than that. Rinse in cold water.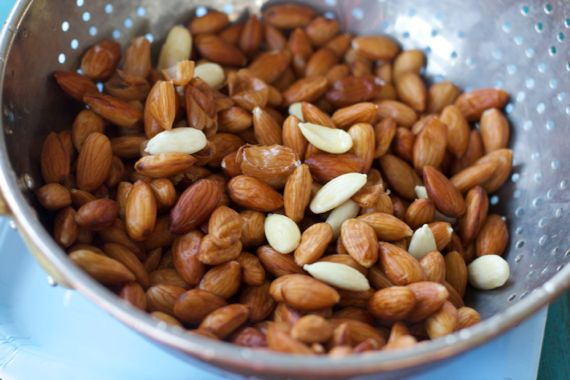 The peels will slip off, but this does take about five minutes to do. Be patient.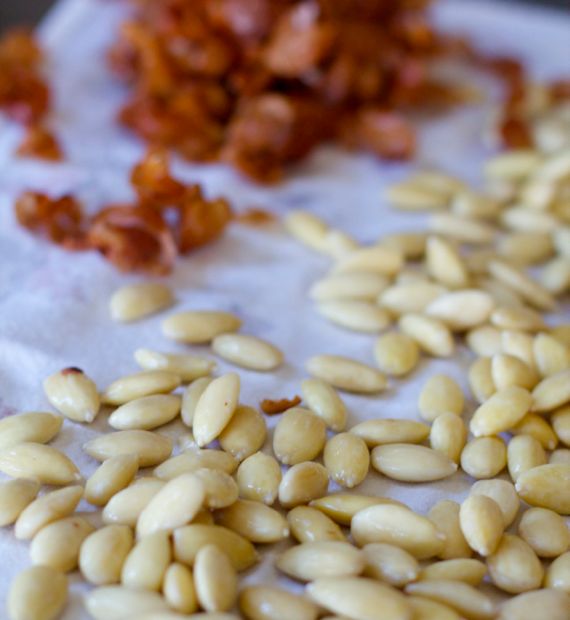 Dry them on a clean towel for a few hours.
Process in a few food processor, pulsing for about 3 seconds at a time, so as to not make almond butter.
OR
Process in a Vitamix, pulsing for about 5 seconds at a time on medium speed and then stopping for about 30 seconds. Move the almonds around, making sure to move the almonds from the bottom. This is how I do it; it's less grainy than the food processor.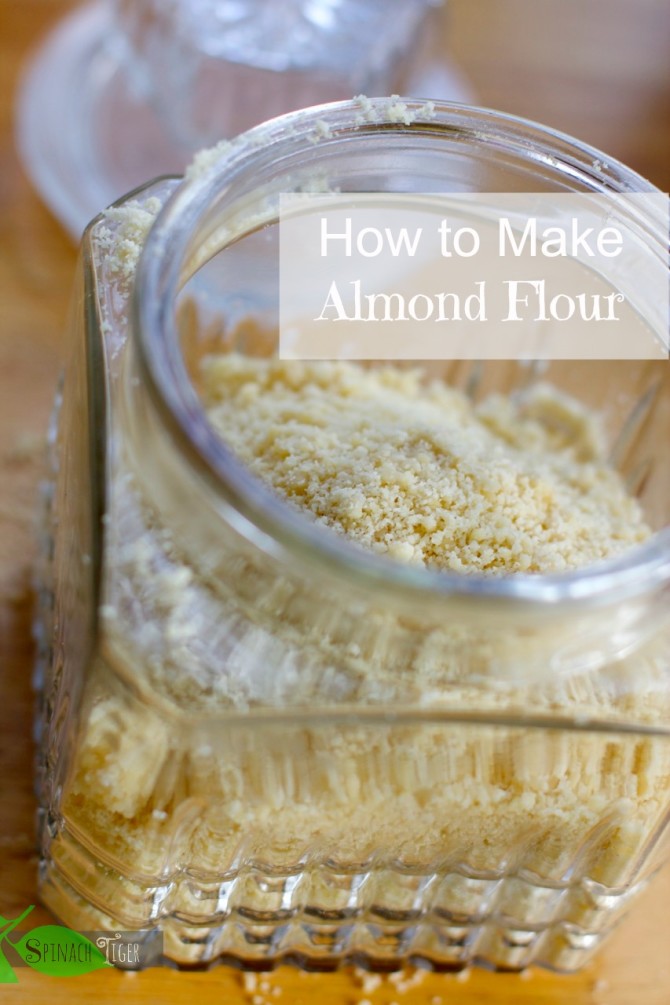 Keep in a cool place or refrigerate.
If you are making macarons, you want your flour as fine as possible, as you will need to sift it. I will use a bit of confectioner's sugar when I'm processing (a tablespoon).