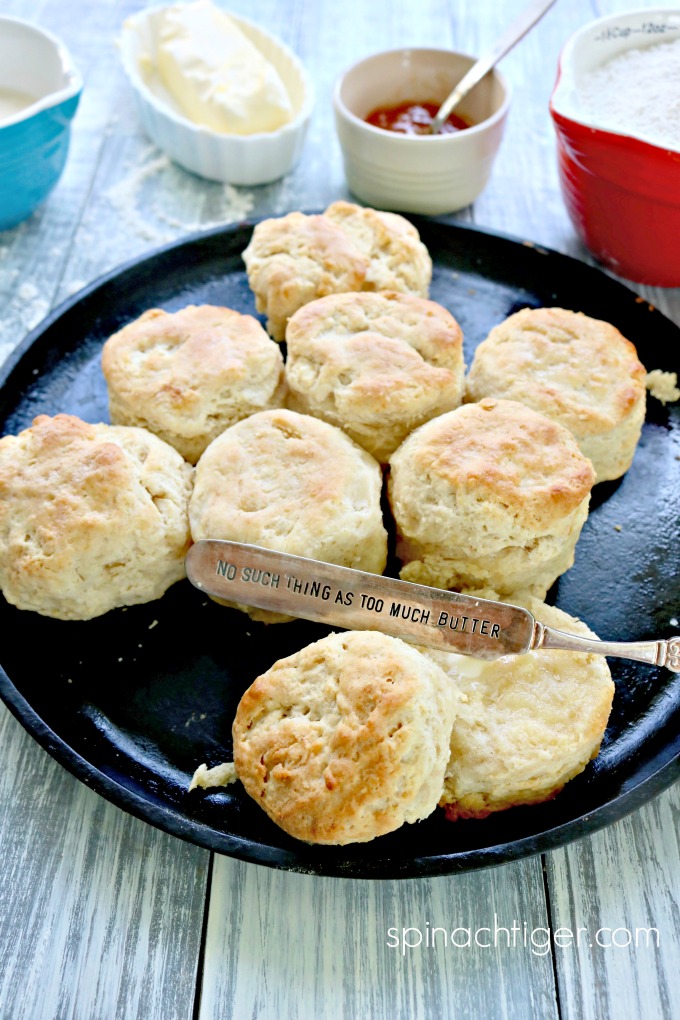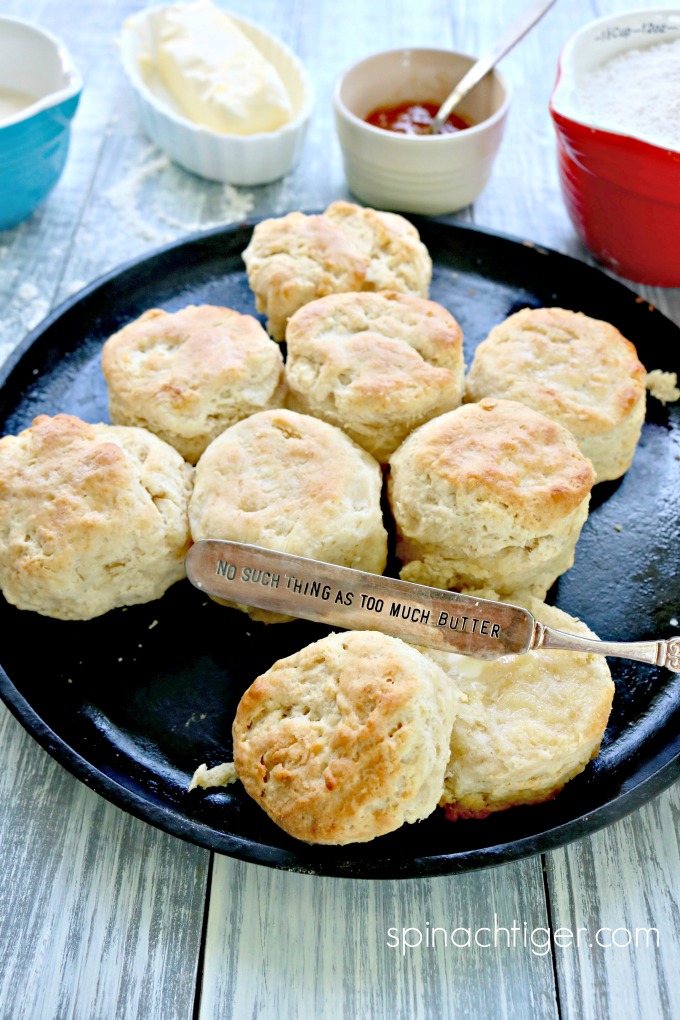 Up until two weeks ago, I was a sourdough novice. Ten loaves later, I feel confident that I can make a sourdough starter from scratch with flour and water and bake a decent loaf of bread.
I was baking with the twins and each made their own starters from scratch. We have three jars of starter and needed to come up with some recipes to use it. One day we made sourdough waffles, but we were super excited to make these easy sourdough biscuits.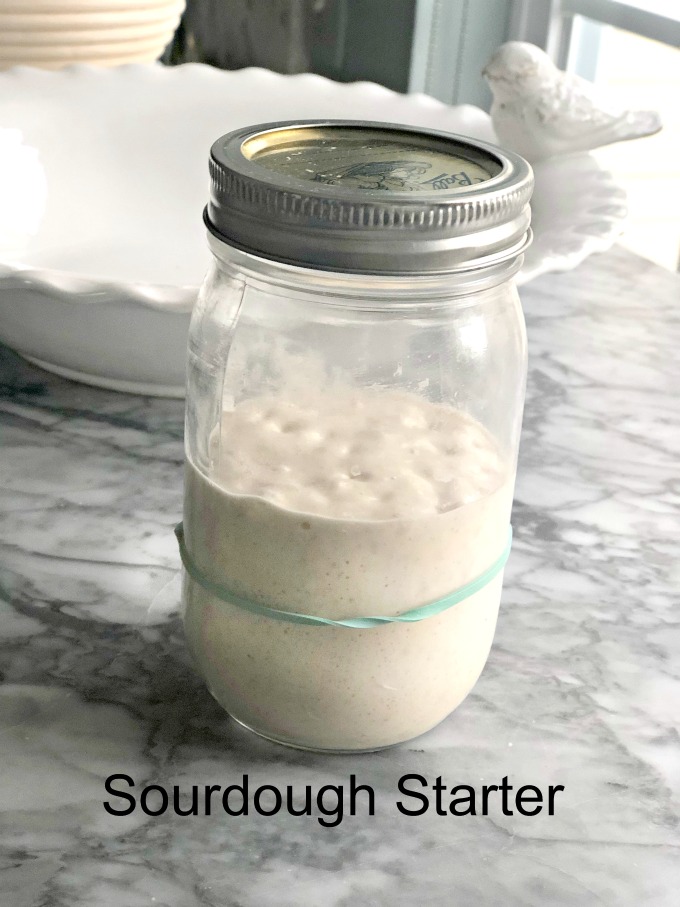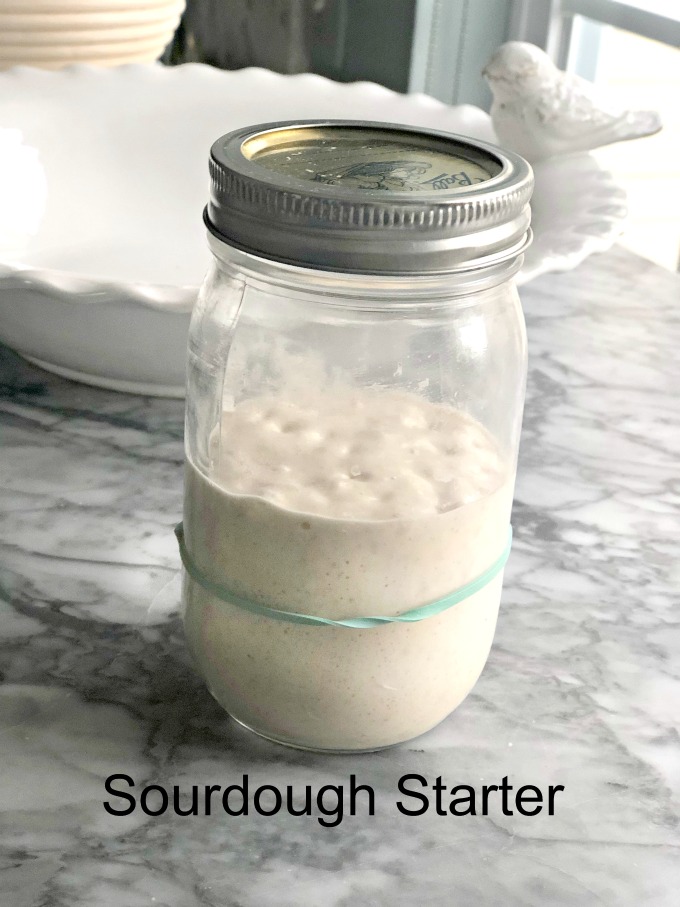 This is how our sourdough biscuits were born.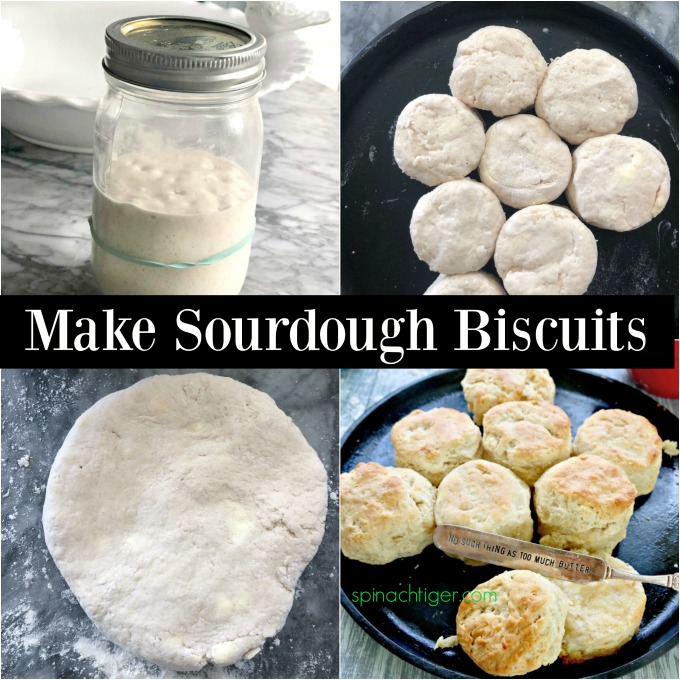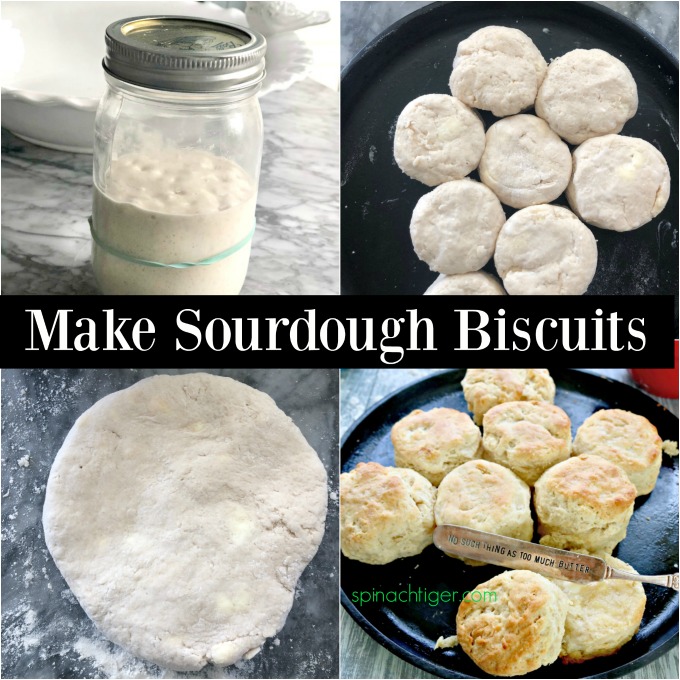 If you've been around here for a while, you know I'm not a biscuit novice. My original southern fluffy biscuit has been visited over 360,000 times, and has great reviews. If you love fluffy southern style biscuits, you'll love these.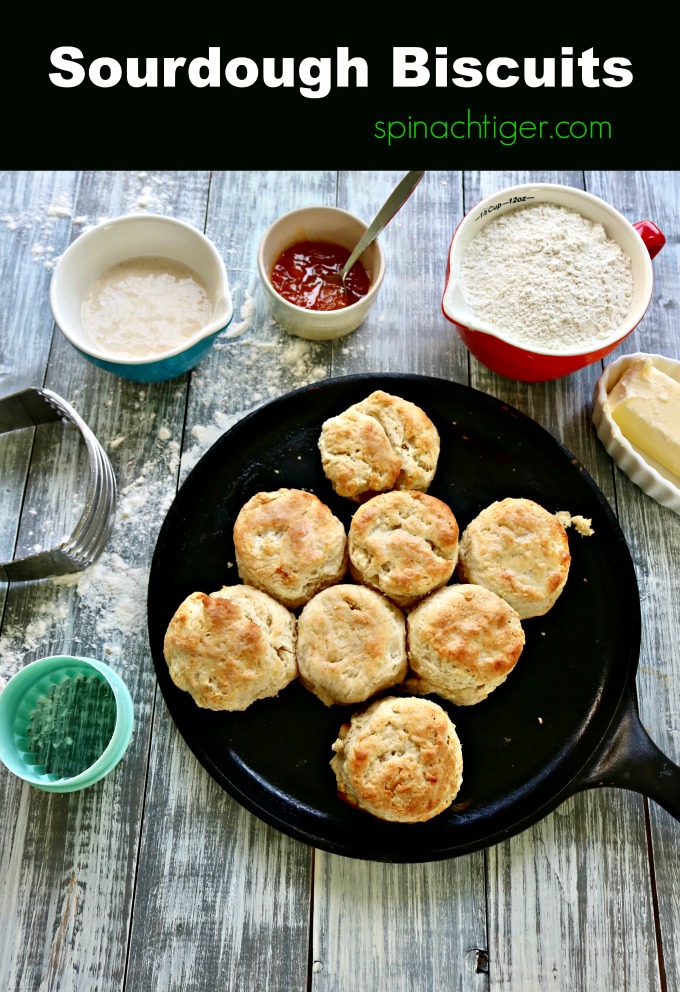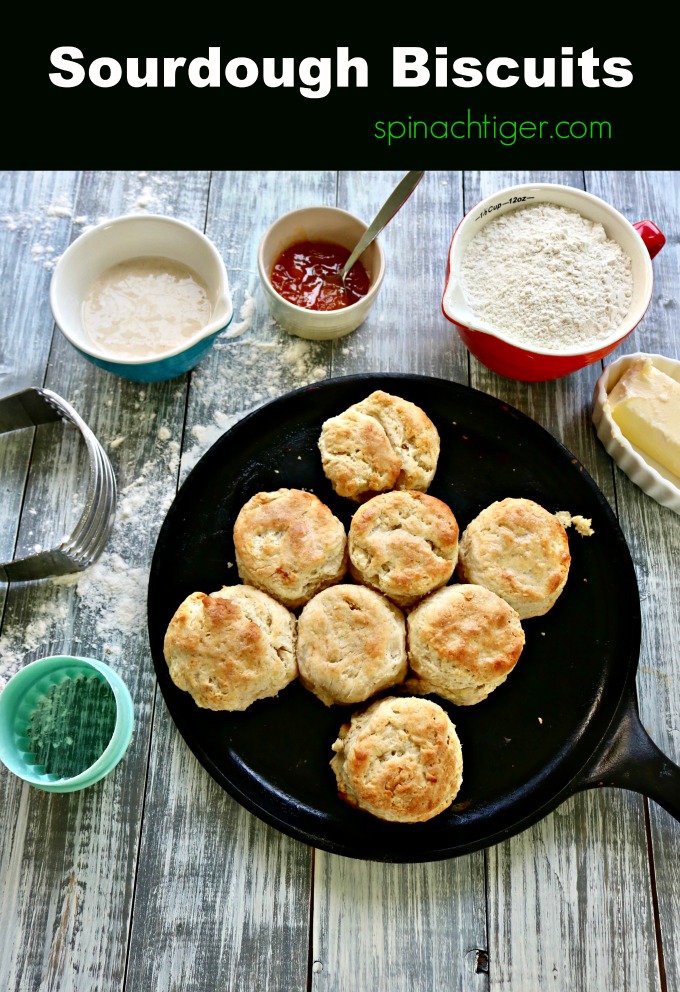 If you are following my stories on instagram, you would know that once we decided to make sourdough bread, we made bread every day trying out different recipes and methods. All the bread was crusty and delicious and like biscuits, once you get it, you get it, even if it's intimidating at first.
This starter made this bread, which was a 24 hour process. The biscuits, though can be made right away as long as you have a nice bubbly starter.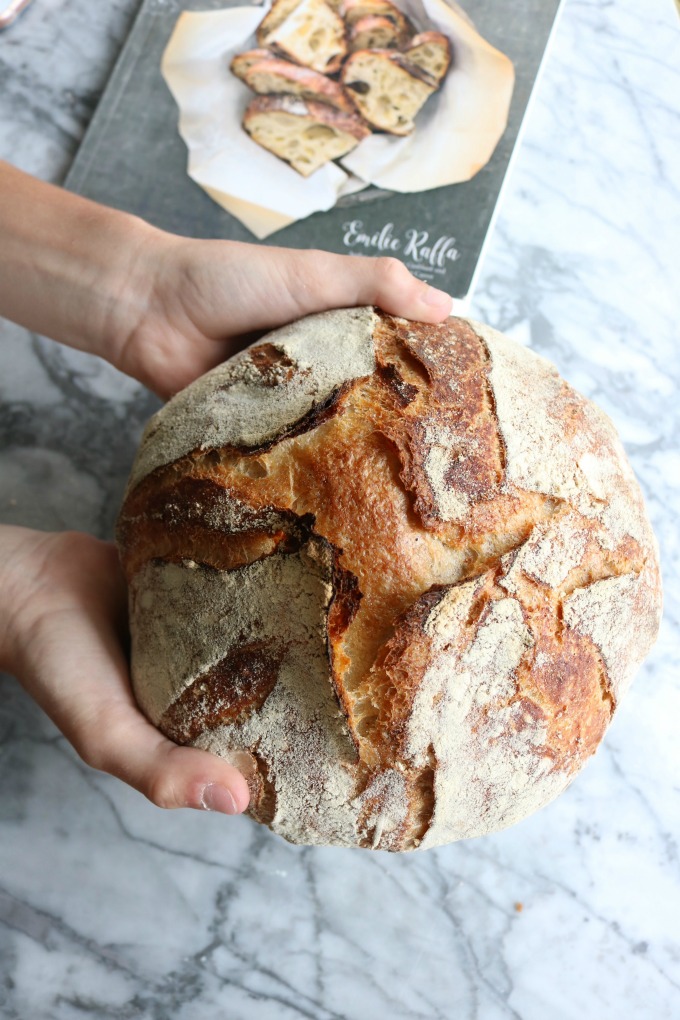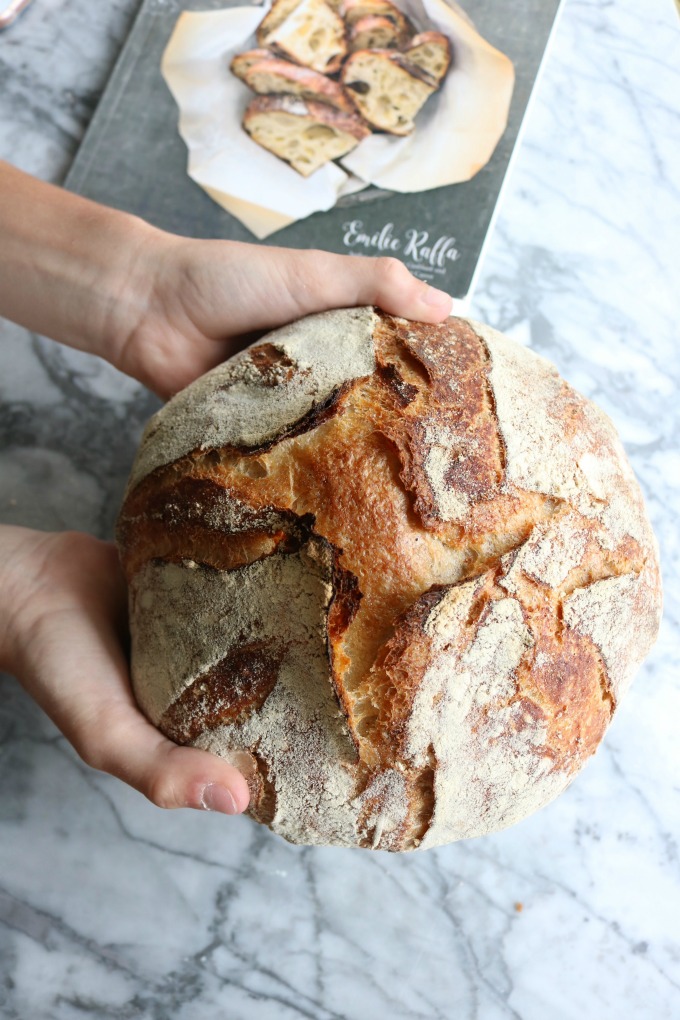 Baking these Easy sourdough biscuits is a great way to use left-over or discarded sourdough starter.
When I asked Doug which biscuits he liked better, he thought they were equally good, but different.
They were fluffy and flavorful with a slight sourdough tang.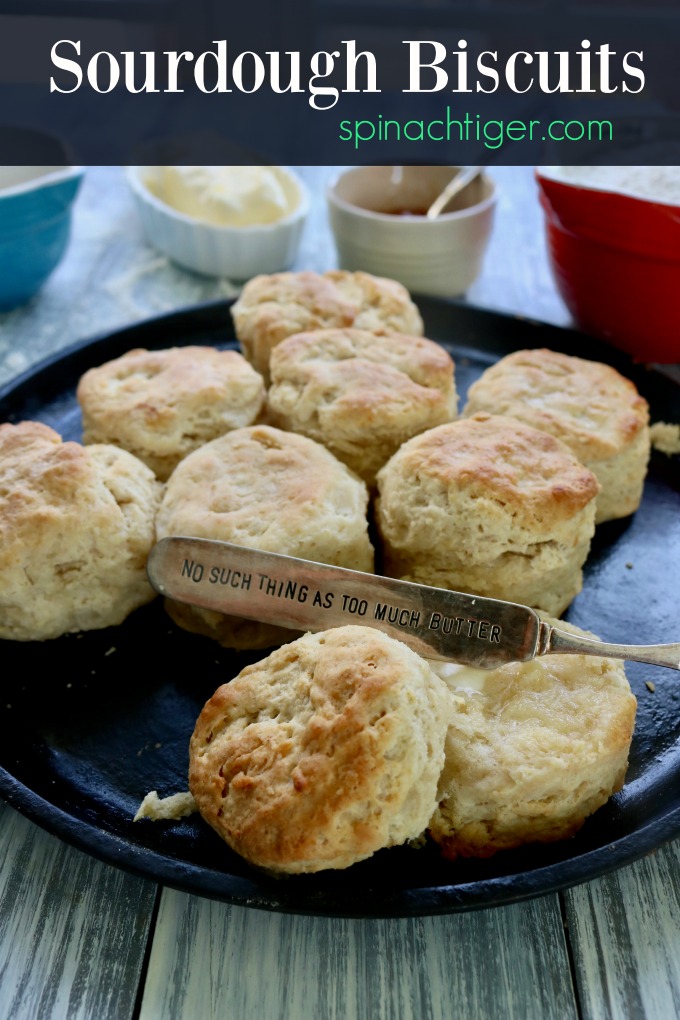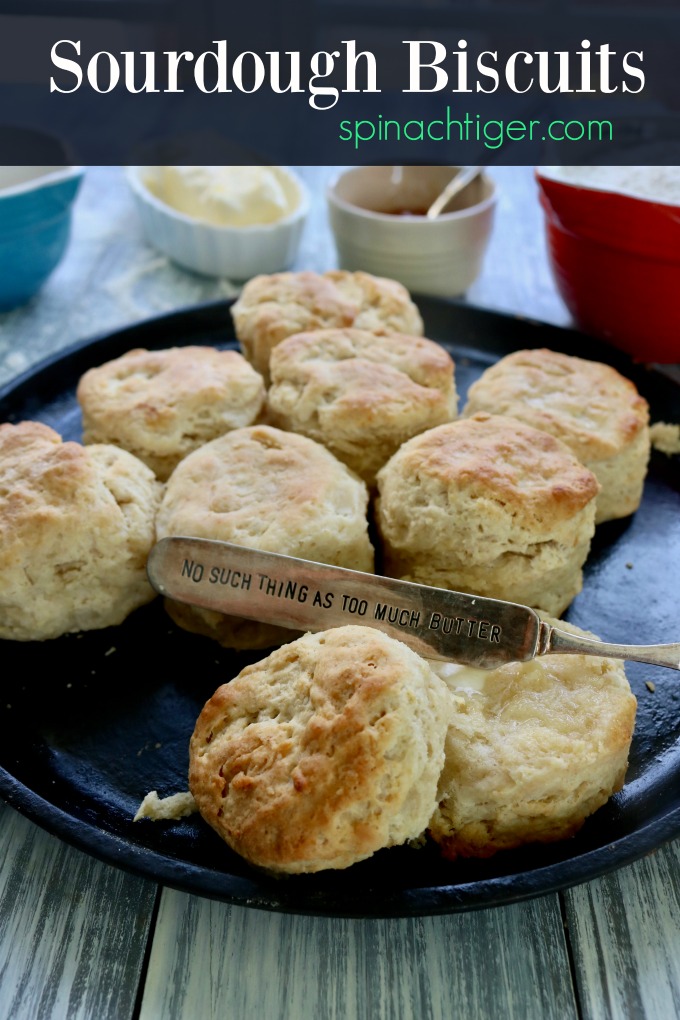 Are sourdough biscuits gluten free?
No, they use regular flour. I've read some gluten free recipes for sourdough but haven't tried them yet. Some people that are gluten sensitive can eat sourdough bread without the typical problems. Everyone is an individual.
Can you freeze sourdough biscuits?
Biscuits are best eaten the day they are made. You can but if you decide to freeze them, bake them for a minute or two less, and then heat them up in the oven.
Please follow me on instagram and if you make a recipe, tag me #spianchtiger. I would love to see it.
If you like this recipe, we really would appreciate you rating it five stars. It means a lot.
More Biscuits from Spinach Tiger
Southern Fluffy Biscuits with Video
Gluten Free Biscuits with Video
Grain Free Biscuits with Video
Cheddar, Chive and Bacon Biscuits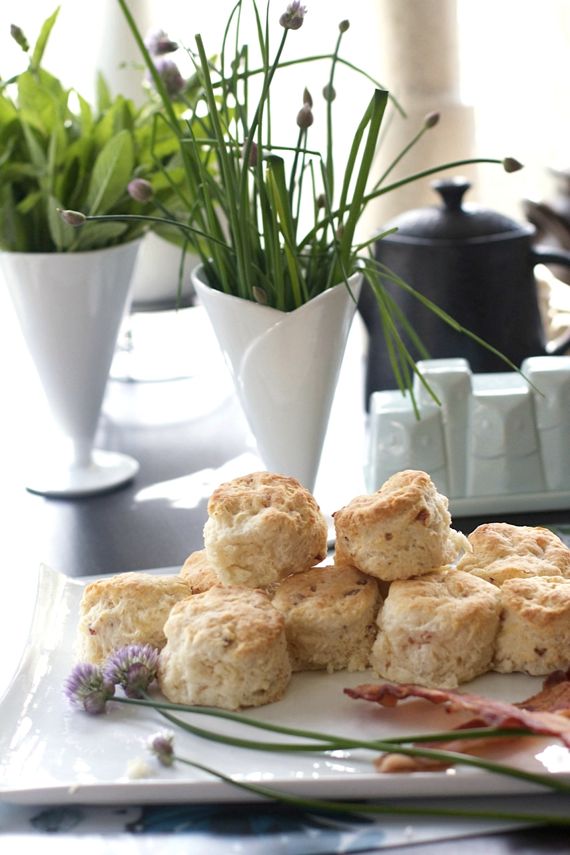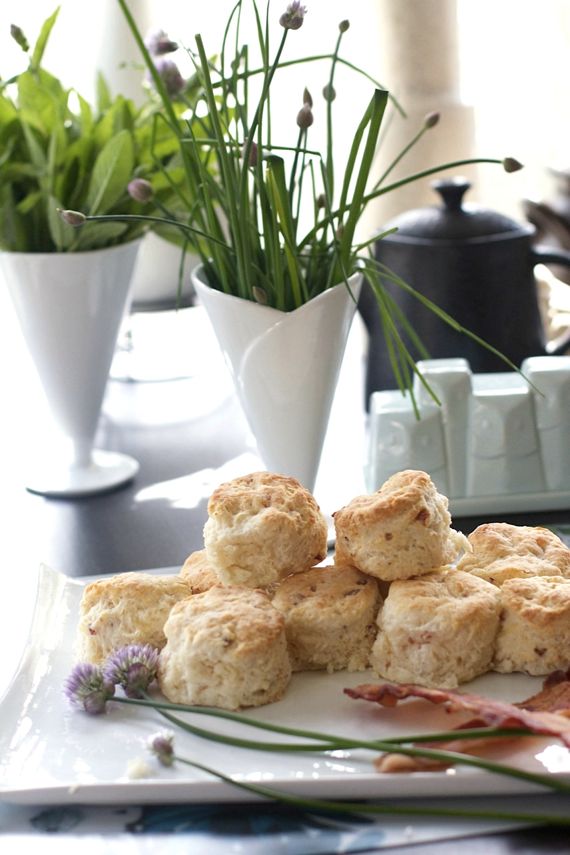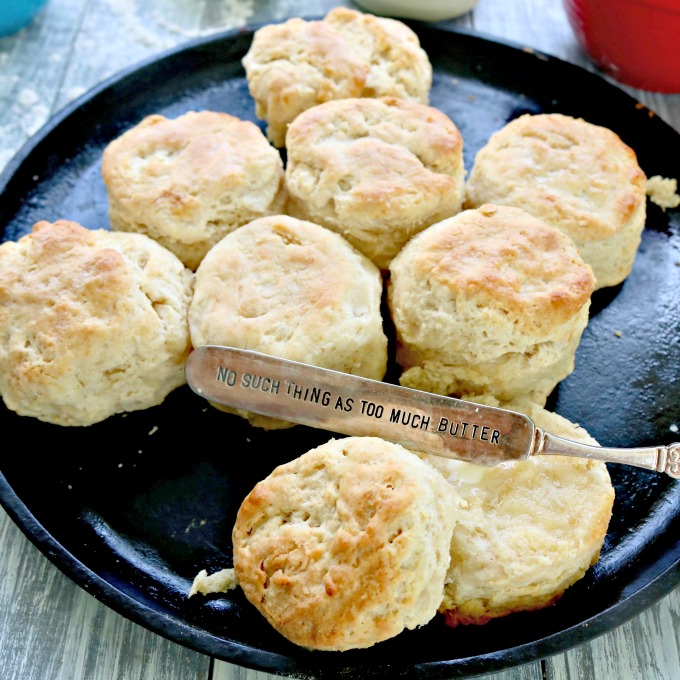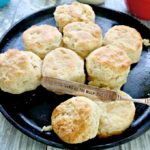 Print Recipe
Sourdough Biscuits with Sourdough Starter
Use up sourdough starter by making delicious fluffy sourdough biscuits.
Ingredients
2

cups

all purpose flour

1

teaspoon

salt

1

teaspoon

sugar

2

teaspoons

baking powder

1/2

teaspoon

baking soda

8

tablespoons

unsalted butter

cold in cubes

1

cup

sourdough starter

1/2

cup

milk

Kitchen Tools

Pastry Butter Cutter

Biscuit Cutter

Cast Iron Griddle or Baking Sheet
Instructions
Preheat oven to 450 degrees F.

Whisk all dry ingredients together.

Add cold small cubed butter. Mix with hands or cut in with pastry cutter

Add starter. Mix well.

Add in milk, more if needed. You want a sticky dough you can handle.

Form dough into a round and make 10 two-inch biscuits. Less if biscuit cutter is larger.

Arrange on cast iron griddle or baking pan, touching.

Bake for 13-15 minutes.

Makes 8 to 10 biscuits. I was able to get 10 with a two-inch biscuit cutter.
Please follow me on instagram. If you make this recipe,  please tag me #spinachtiger.
If you love this recipe, please give it five stars. It means a lot. xoxo