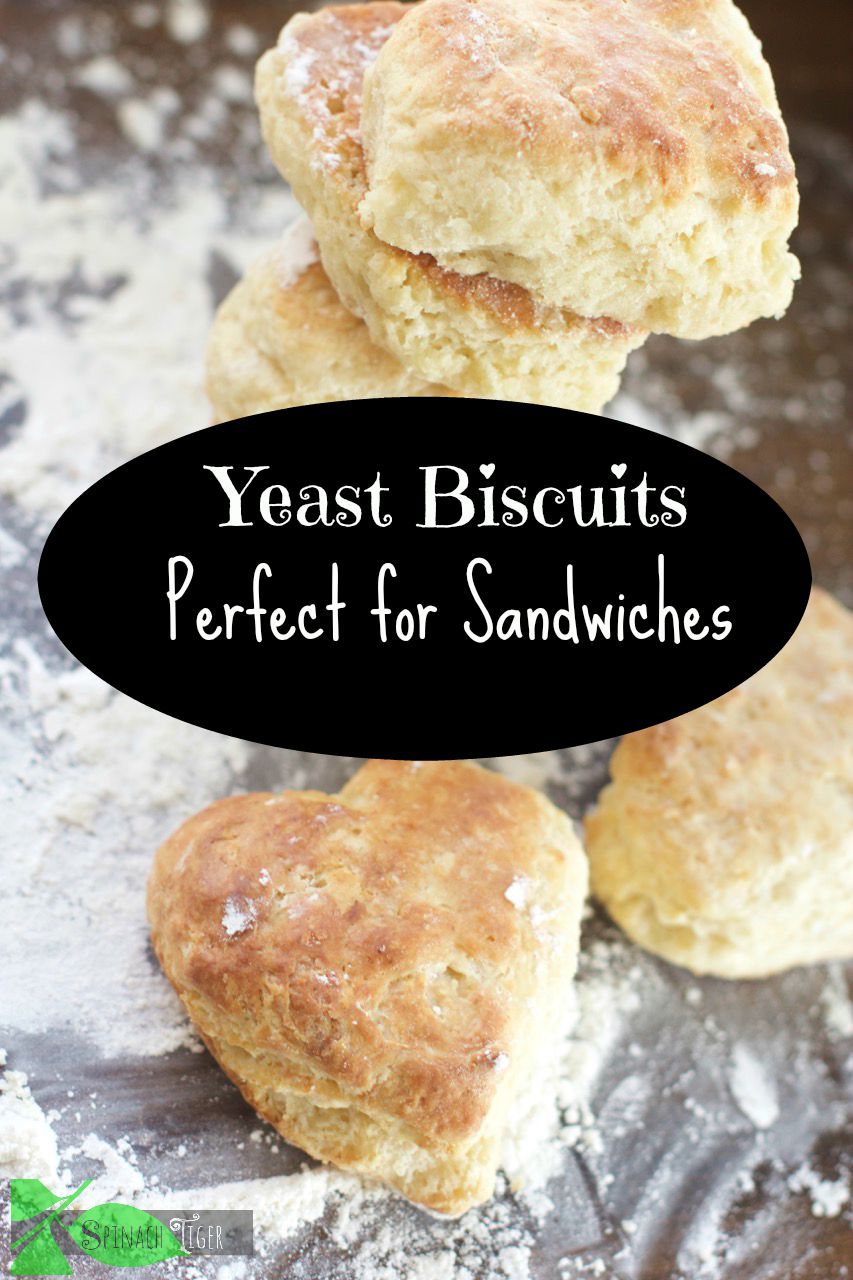 Here in the South, people love two things when it comes to bread baskets. Yeast rolls and biscuits.
This is a combination of the two, more biscuit than yeast roll, but still has that "yeasty" taste and feel. The good news about this biscuit is that it's pretty easy, and is made with all purpose flour.
If you are used to making my most popular Southern fluffy biscuit which is best made with a soft wheat flour, this is better using the all purpose flour.
I'm new to yeast biscuits and, not being exactly sure, what they should taste like, I made three different test batches. This was the clear winner. This is a bit nerve racking for me, because it's the first time I've ventured away from my regular (not yeast) biscuits. I was curious as to what an angel biscuit was and how it might taste.
It's denser than my fluffy biscuit and browns quickly. It is the perfect biscuit for sandwiches ,and I suspect it's the biscuit that's made more often in restaurants.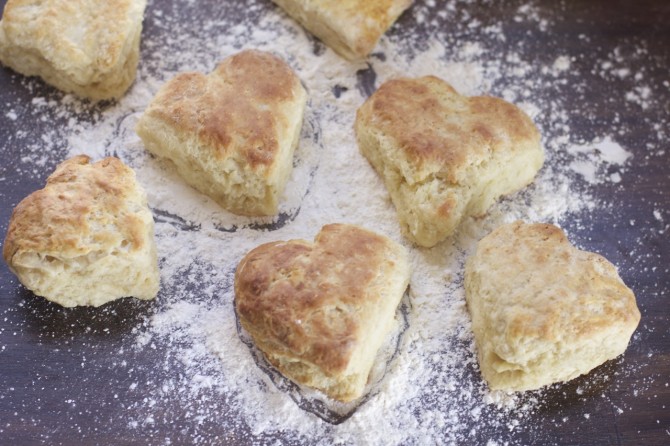 I made an amazing burger slider with bacon jam using this angel biscuit recipe. It is dense enough to hold the meat. Yes you do see peanut butter and you have to try this to believe me when I say this is one of the best burgers you could ever eat.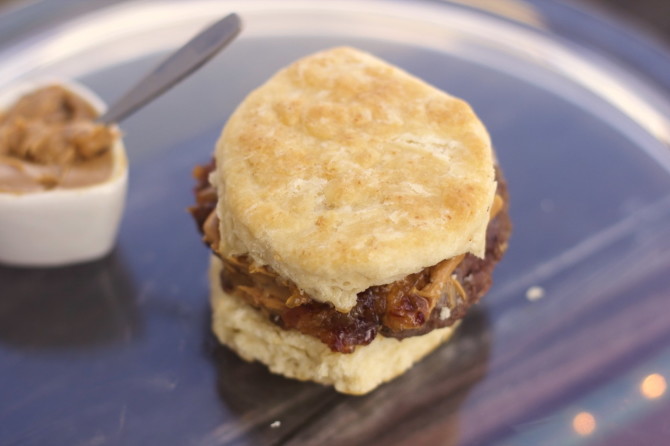 This might make my 20th biscuit recipe and I'm not done yet. I hope you check them all out here. I'd love to connect with you on facebook and instagram.

Angel Biscuits Recipe, a Biscuit with Yeast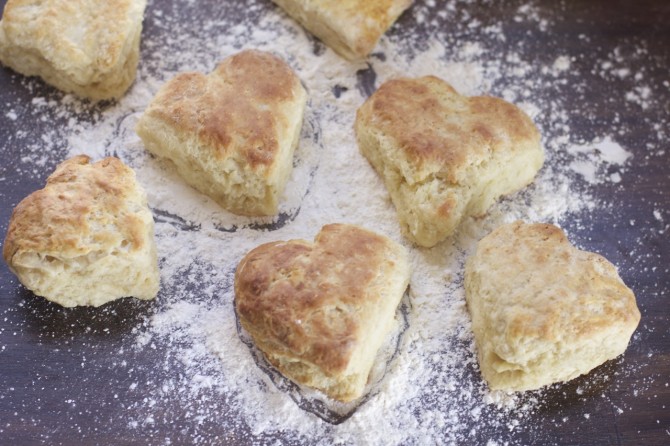 Angel biscuits, rise high because they have yeast as an ingredient.
Ingredients
2 cups all purpose flour (256 grams)
1 teaspoon salt
1 tablespoon sugar
2 teaspoons baking powder
1½ teaspoons instant yeast
6 tablespoons cold butter, cubed or grated
¾ cups buttermilk (you may need a little more)
milk for brushing on top
Instructions
Preheat oven to 450
Mix all dry ingredients together with a whisk.
Measure flour carefully, not packing tight. It's best to weigh if you can.
Mix in butter. You can grate or chop into cubes. Keep it cold.
Add buttermilk. You want a sticky dough.
Pat or roll and put flour on bottom and top of dough but not in middle. Keep middle sticky.
Cut with biscuit cutter.
Brush milk, cream or butter on top to brown biscuits.
Bake at 450 for 23-15 minutes