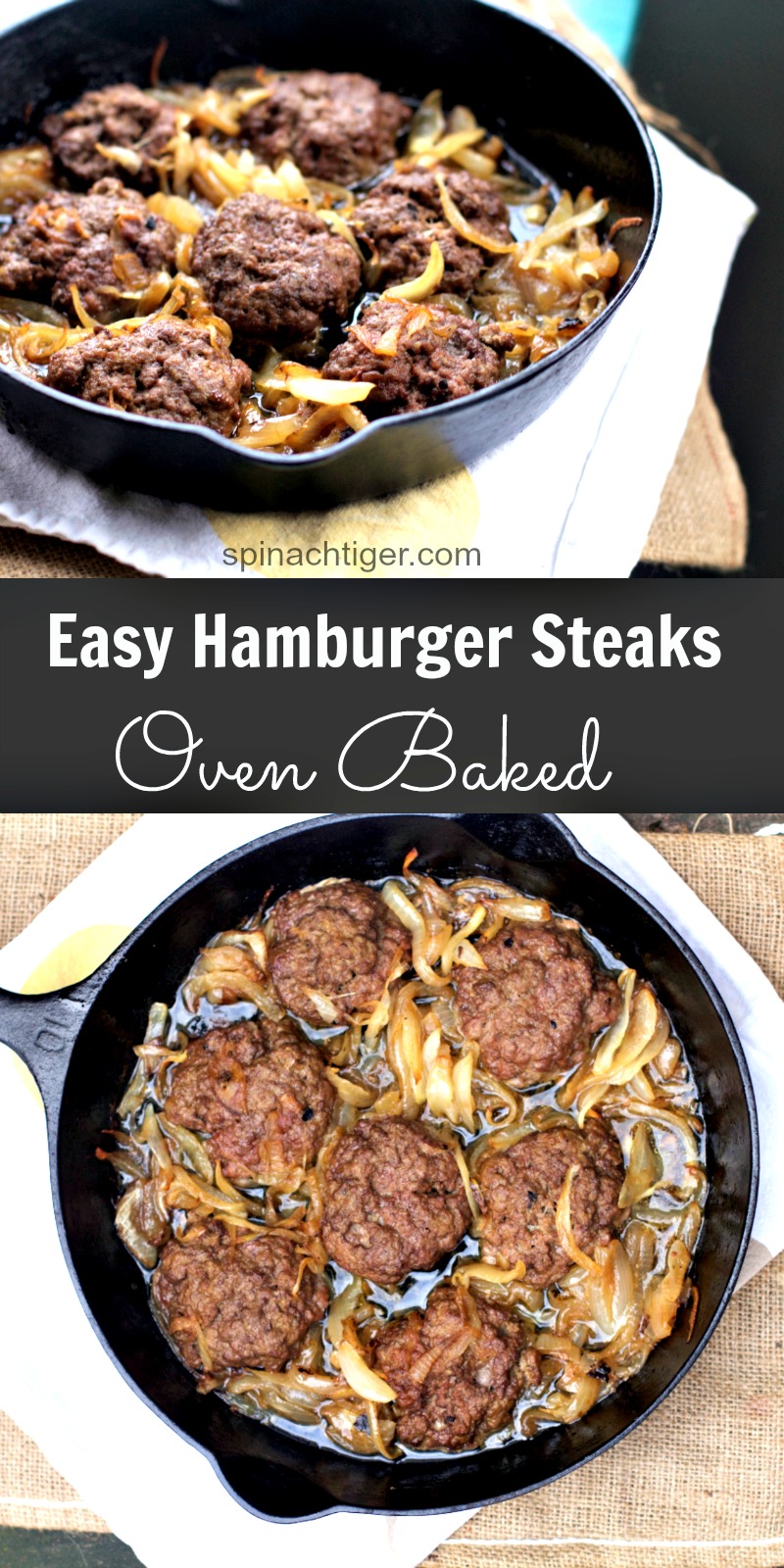 Ground beef might have the working class reputation when you put it up against the rib eye of the suburbs and the filet mignon of the upper middle class.
In reality, food and what is good or supposed to be good is all about perception. We Americans, when dining out, will search high and low for the best burger, the bison burger, the lamb burger, the juicy wagyu burger, but at the end of the day, we flock to the simple beef burger. Yes we do. We feel happy when we are eating burgers.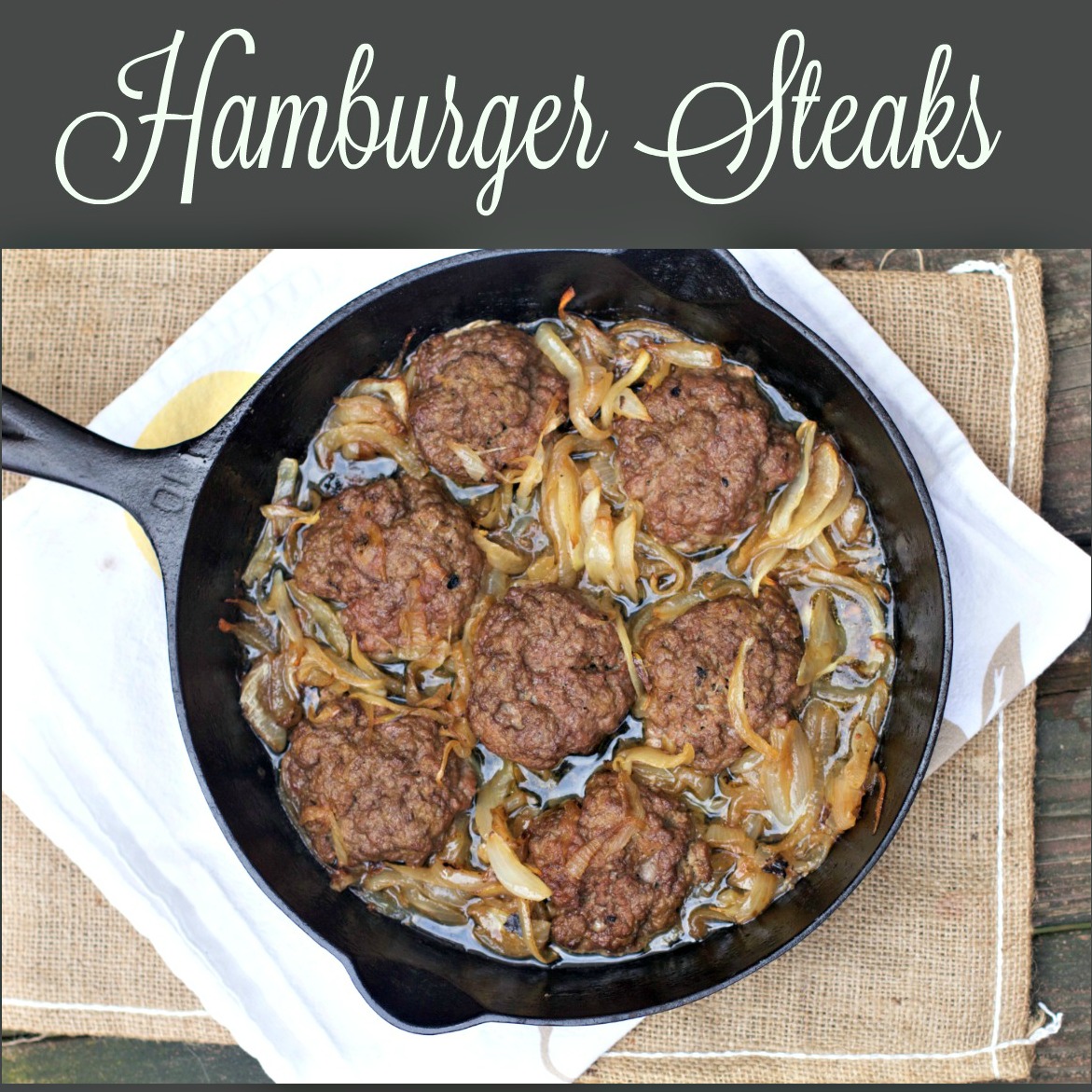 Easy Hamburger Steak Recipes will Go Further than Wednesday Nights.
However, when we are dining out, we wouldn't dream of choosing a hamburger steak, nor would we easily find such on amenu. We have decided that ground beef doesn't stand on its own. We put it with spaghetti when we make meatballs, and we stuff into hamburger buns. But, for probably more than a century we haven't been fond of just placing it on a plate as an entree unto it's own.
It's time to change that and enjoy the serious flavor of ground beef, especially when seasoned the way I tell you to, with plenty of mustard, and baked with onions. Easy Hamburger Steak recipes are to be considered a meals of worth, not a "what can I make to get by on Wednesday night." It will, if you have patience, and bake them to perfection. I bake them on a low heat.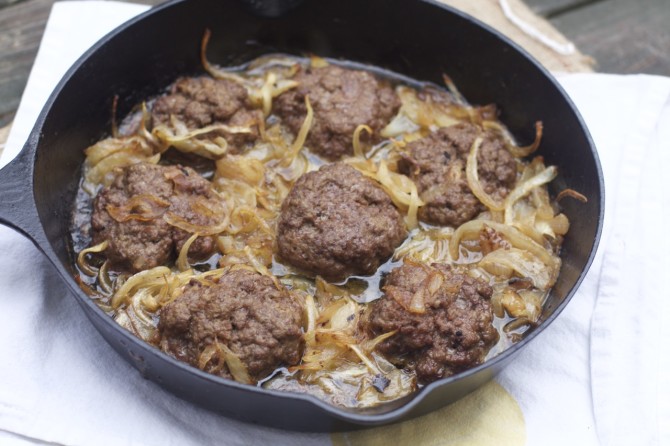 There are many variations for hamburger steak. Serve with kale pecorino mashed potatoes or plain mashed potatoes.
I love it smothered with a Mushroom Sour Cream Sauce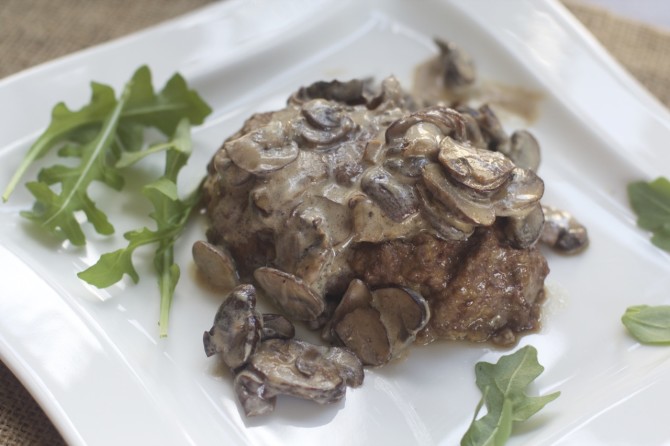 Sour Cream Mushroom Sauce
Sauté mushrooms with a knob of butter, a splash of Worcestershire or white wine and turning the heat to low, mix in 1/2 cup of sour cream and stir until you have a smooth sauce. Turn heat off.
Easy Red Wine Sauce
Equal parts of red wine, water, ketchup and Worcestershire. (3-6 tablespoons each). Stir together on low heat, until reduced down by half. Smooth out with a bit of butter at the end.
No matter how simple or how fancy, if you buy good ground beef, preferably grass fed, and bake slowly, you'll enjoy any of these hamburger steak recipes.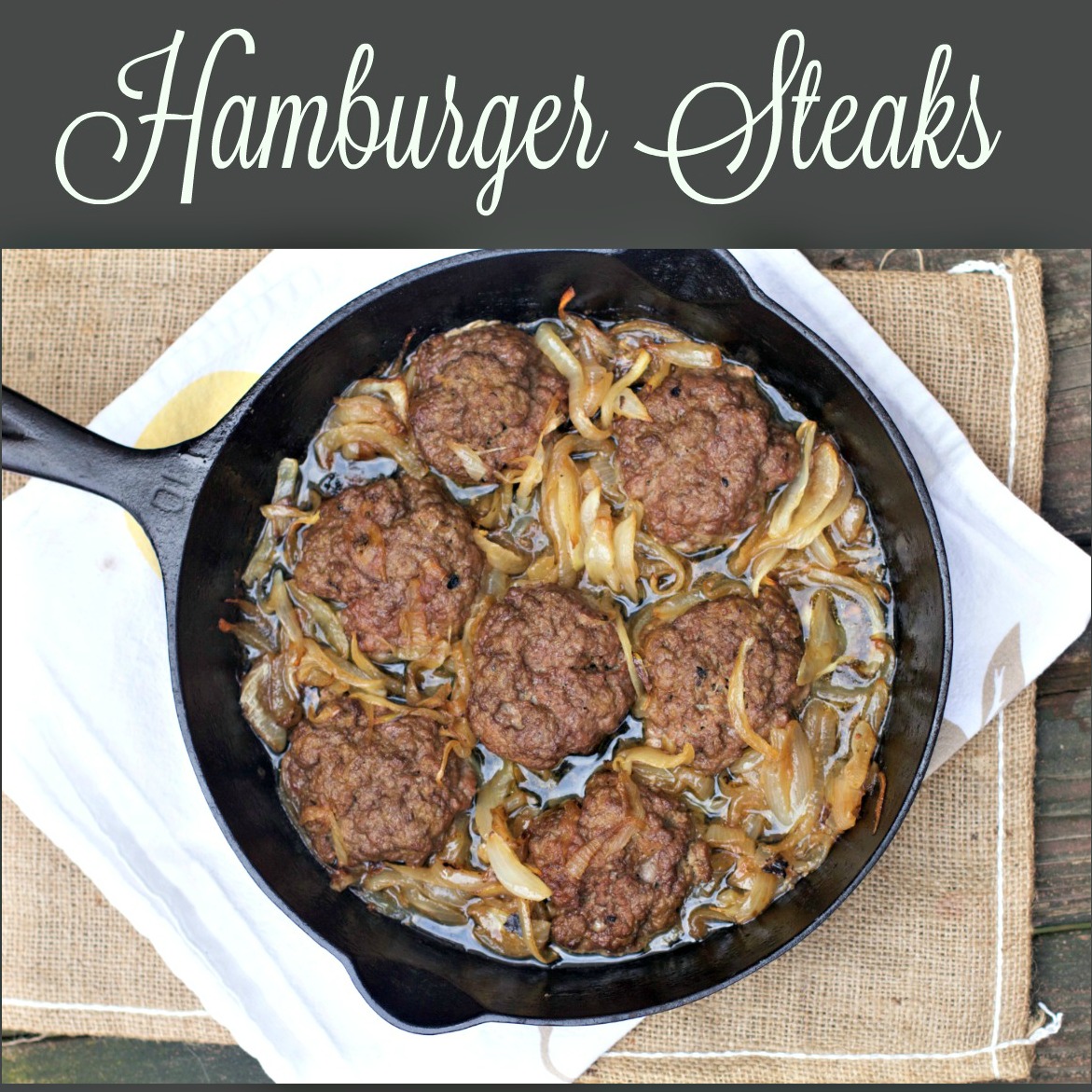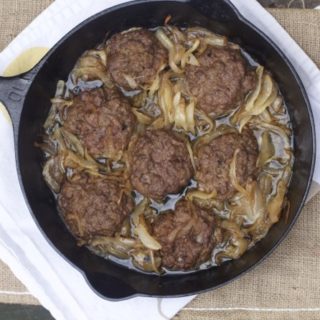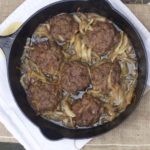 Print Recipe
Easy Hamburger Steak Recipes
Seasoned Hamburger steak recipes with caramelized onions or variations.
Ingredients
1 1/2

pounds

grass fed beef

3

tablespoons

Dijon mustard

3

tablespoons

Worcestershire Sauce

salt

freshly ground black pepper

1

tablespoon

olive oil or enough to saute onion

1

large onion sliced
Instructions
Mix ground beef with mustard, Worcestershire Sauce, Salt and Pepper.

Form in into oval shaped patties.

Place in oven in oven proof frying pan at 325 degrees.

In the meantime, saute the onions just until they are softened, about 10 minutes.

Add them to the hamburger steaks in the oven and continue to bake for another 10-20 minutes, making sure your hamburger steaks are cooked to at least medium rare.

See above for optional sauces.

Serve with mashed potatoes.
Please follow me on instagram. If you make this recipe,  please tag me #spinachtiger.
If you love this recipe, please give it five stars. It means a lot. xoxo