Razzleberry Pie Recipe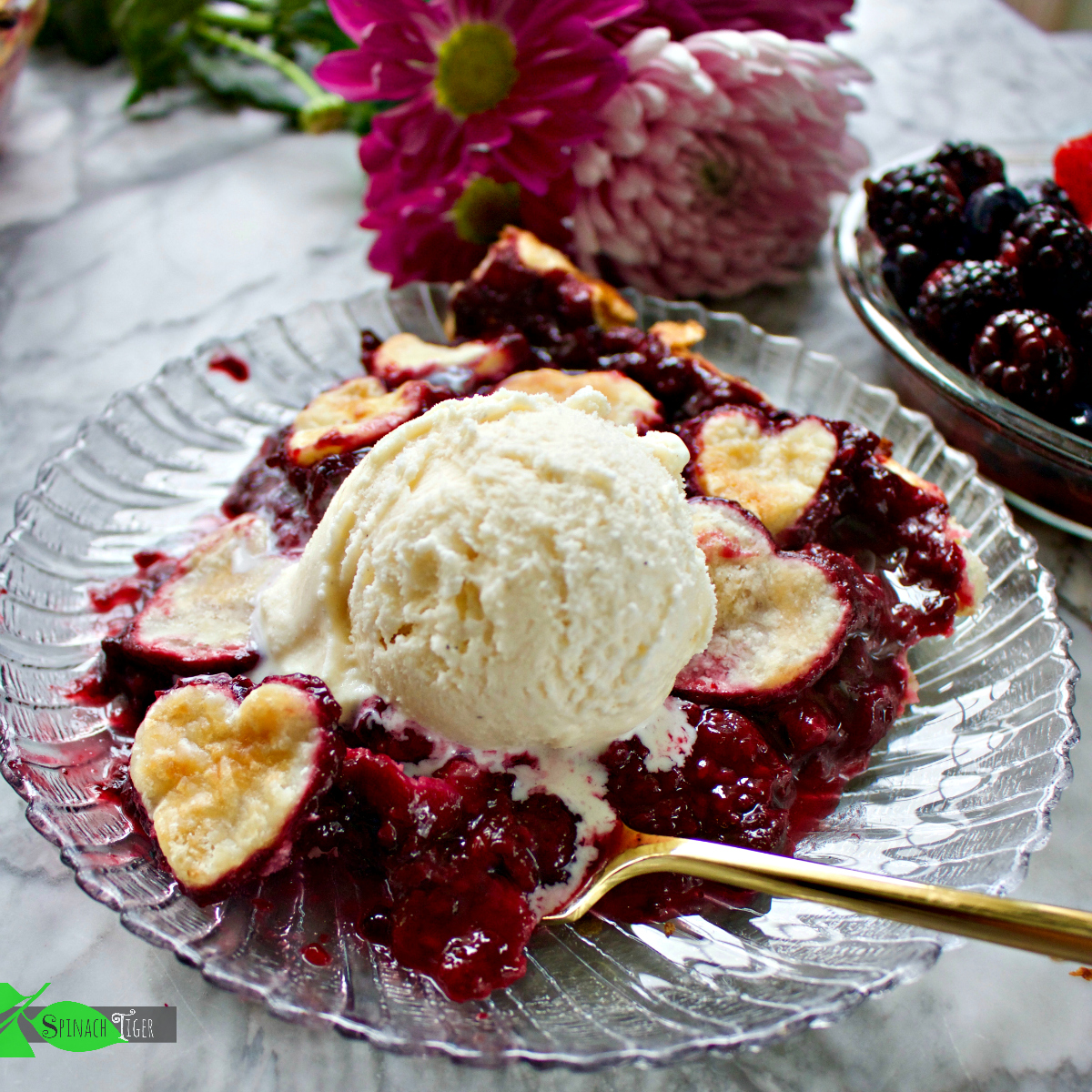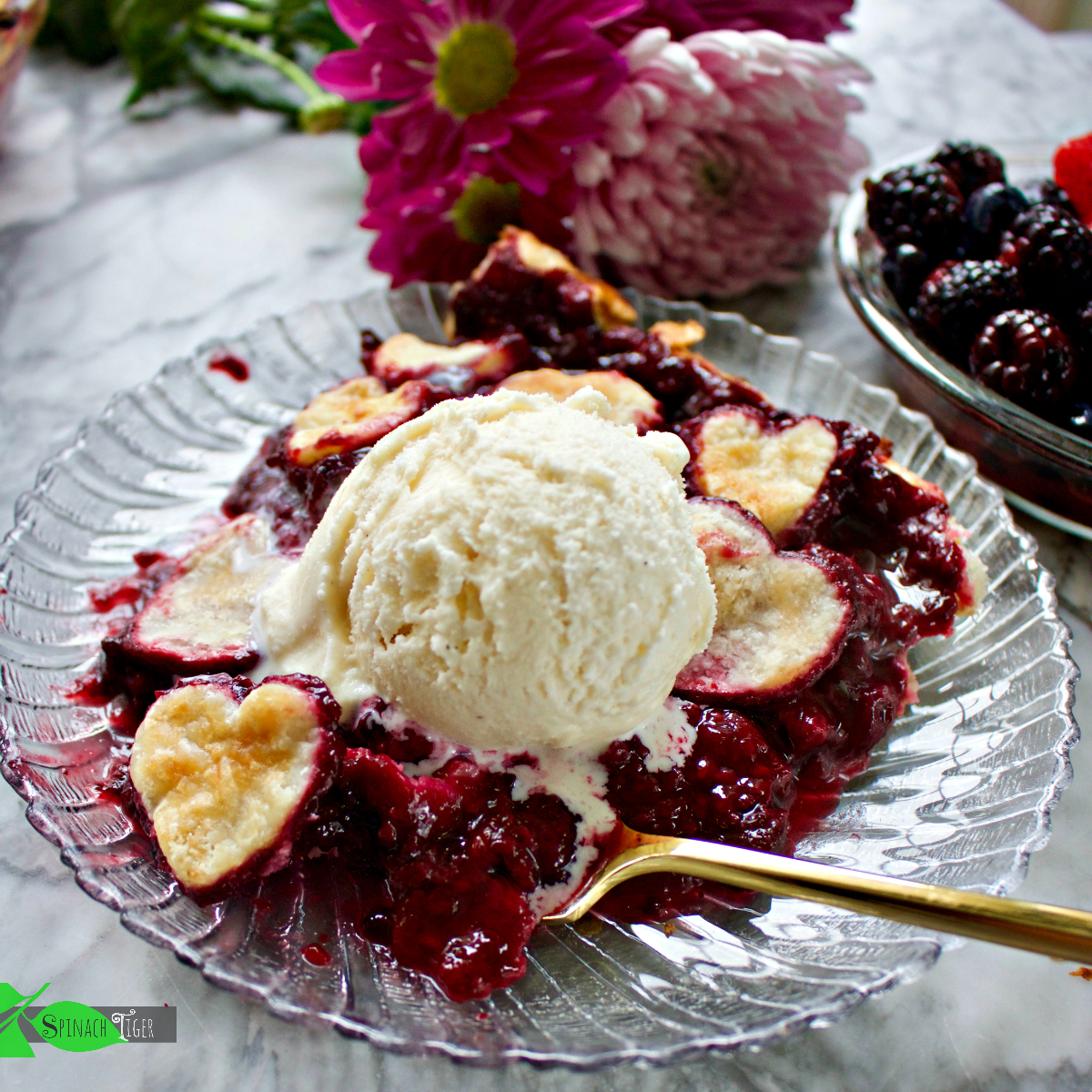 I've been making this razzleberry pie recipe for years, only I didn't know it. How in the world did I not know what a razzleberry pie was?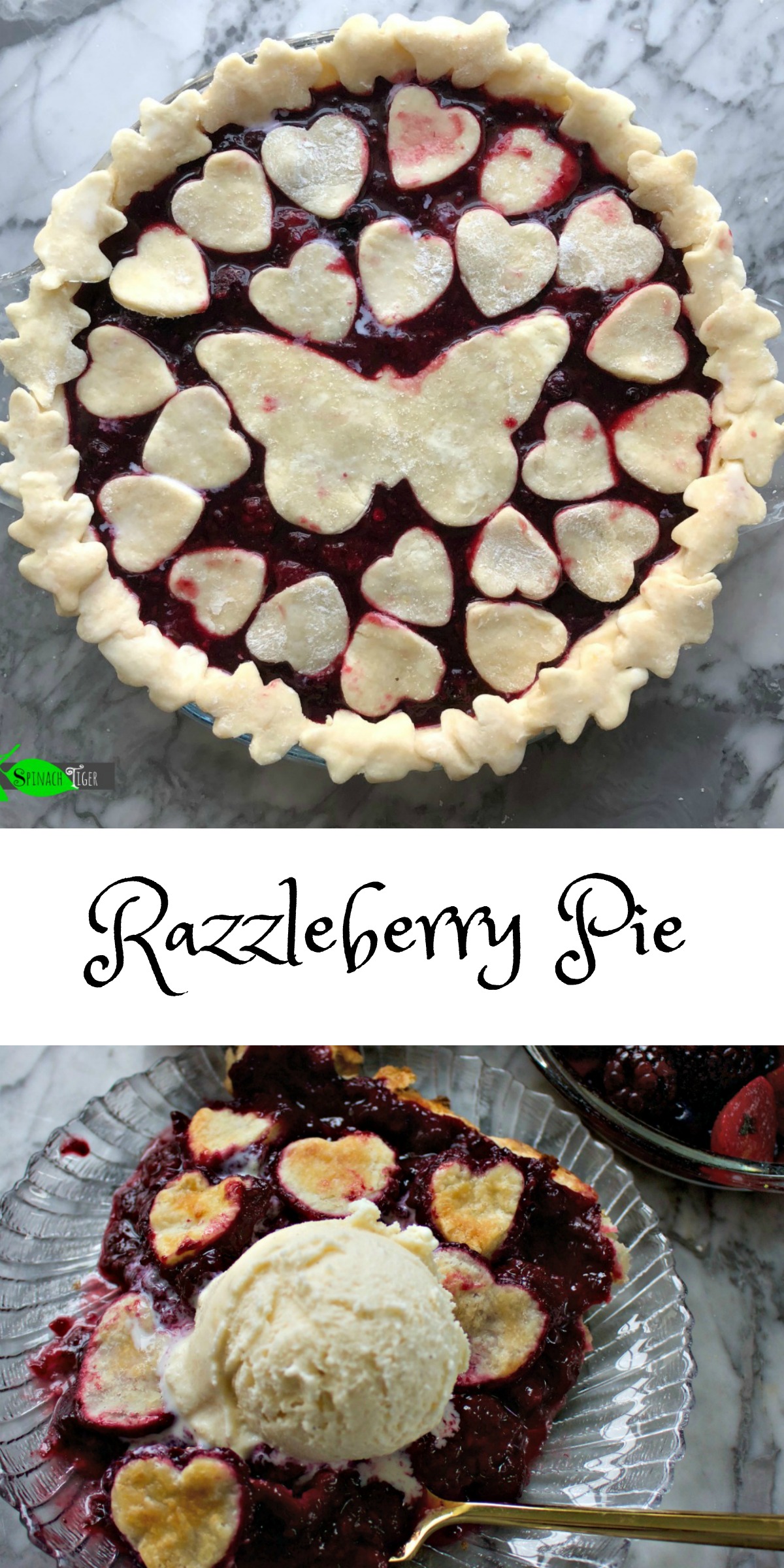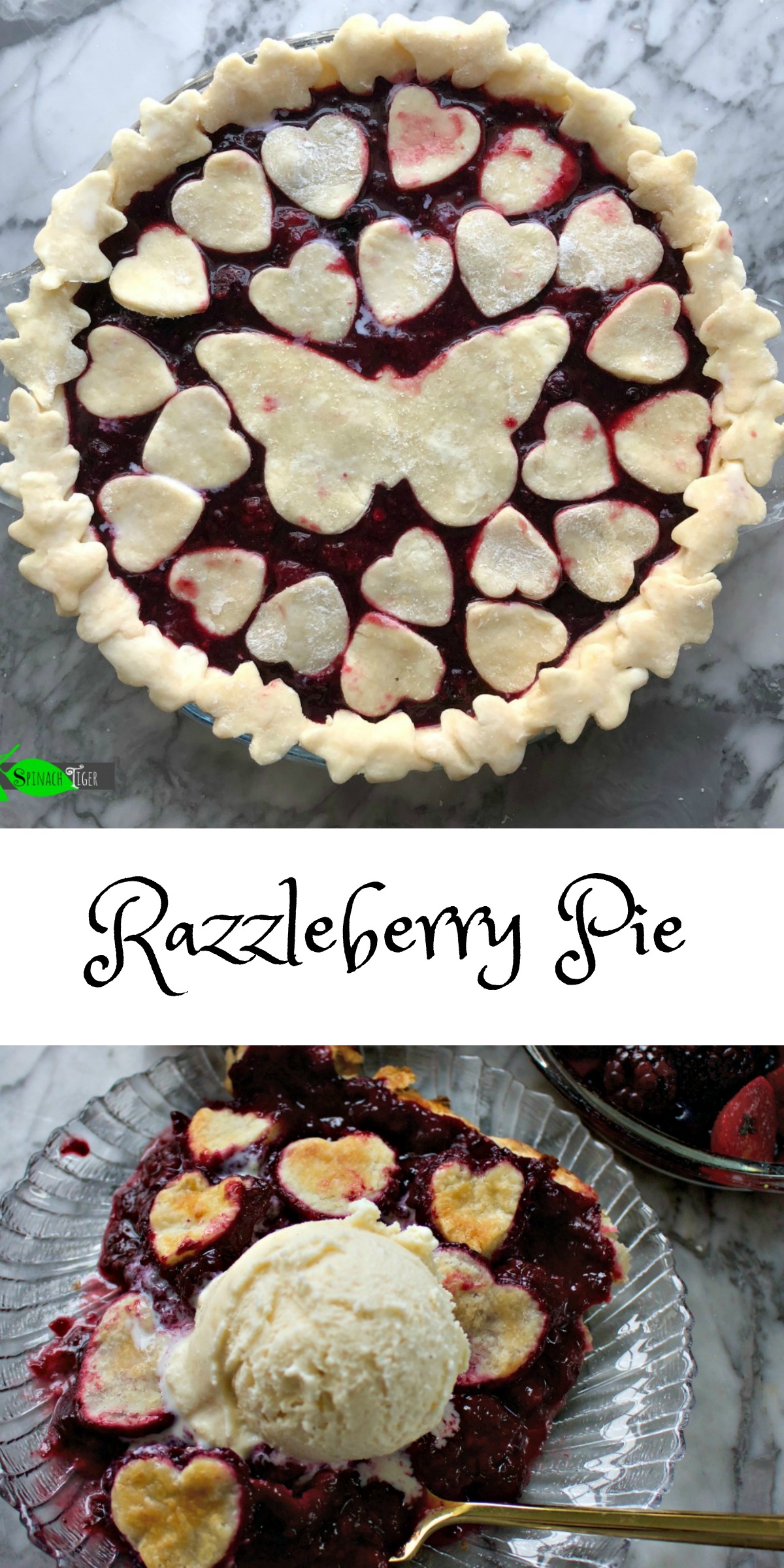 Well, truth be truth there is no such thing as a razzleberry. It gets it name from a combination of raspberries and blackberries.
As time has gone on, people add other berries to the mix and I do too, because they add a little more sweetener or in the case of strawberries, pectin which helps thicken the filling.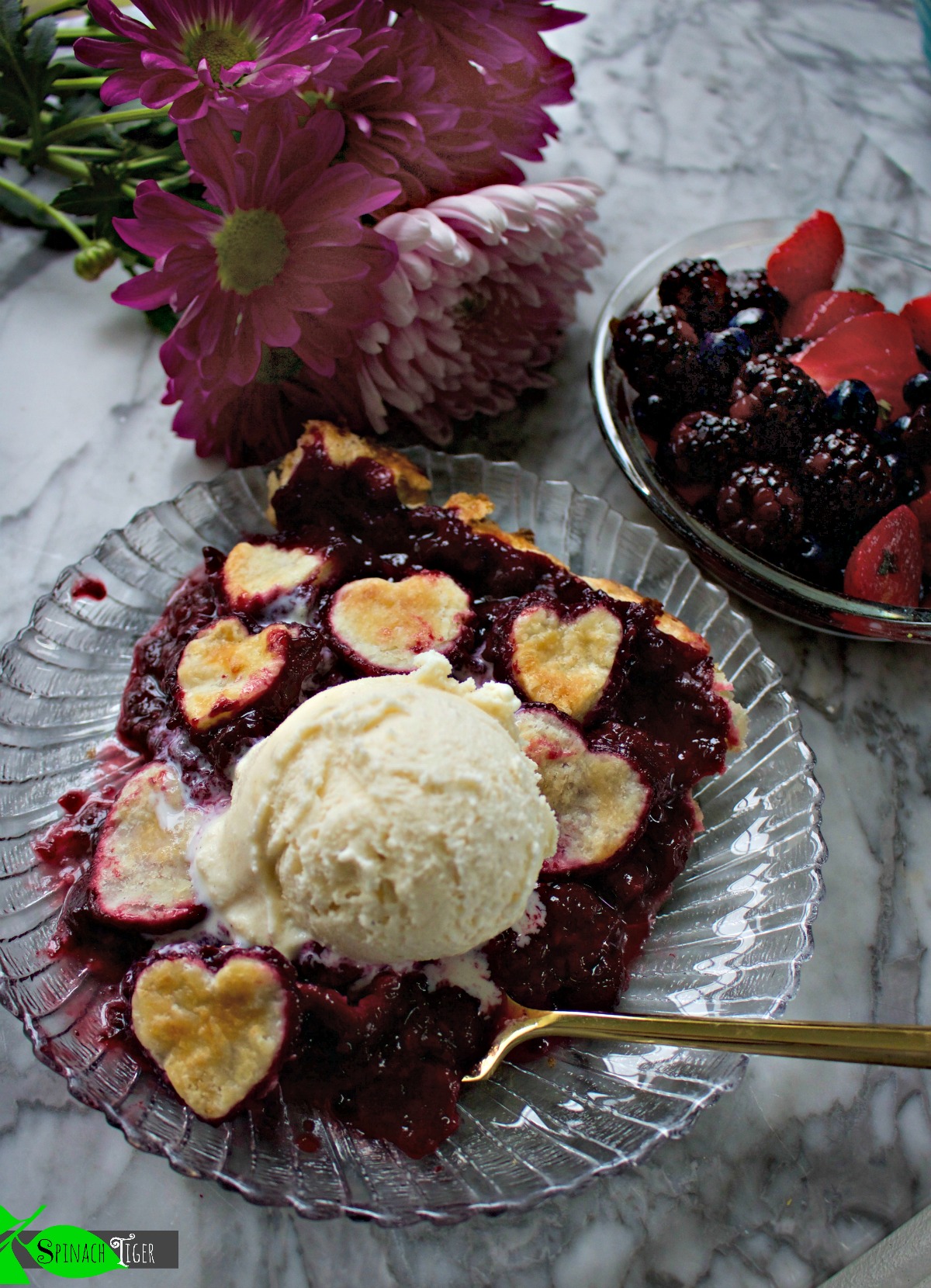 You Can Make Razzleberry Pie Recipe with Fresh or Frozen Fruit
You can make this razzleberry pie your very own by deciding for yourself which berries you want to use, perfect when berry season overlaps. If you want to make razzleberry pie all year long, do what I like to do, and buy an extra large bag of mixed berries. I was able to find a mix of raspberries, blackberries, blueberries and strawberries.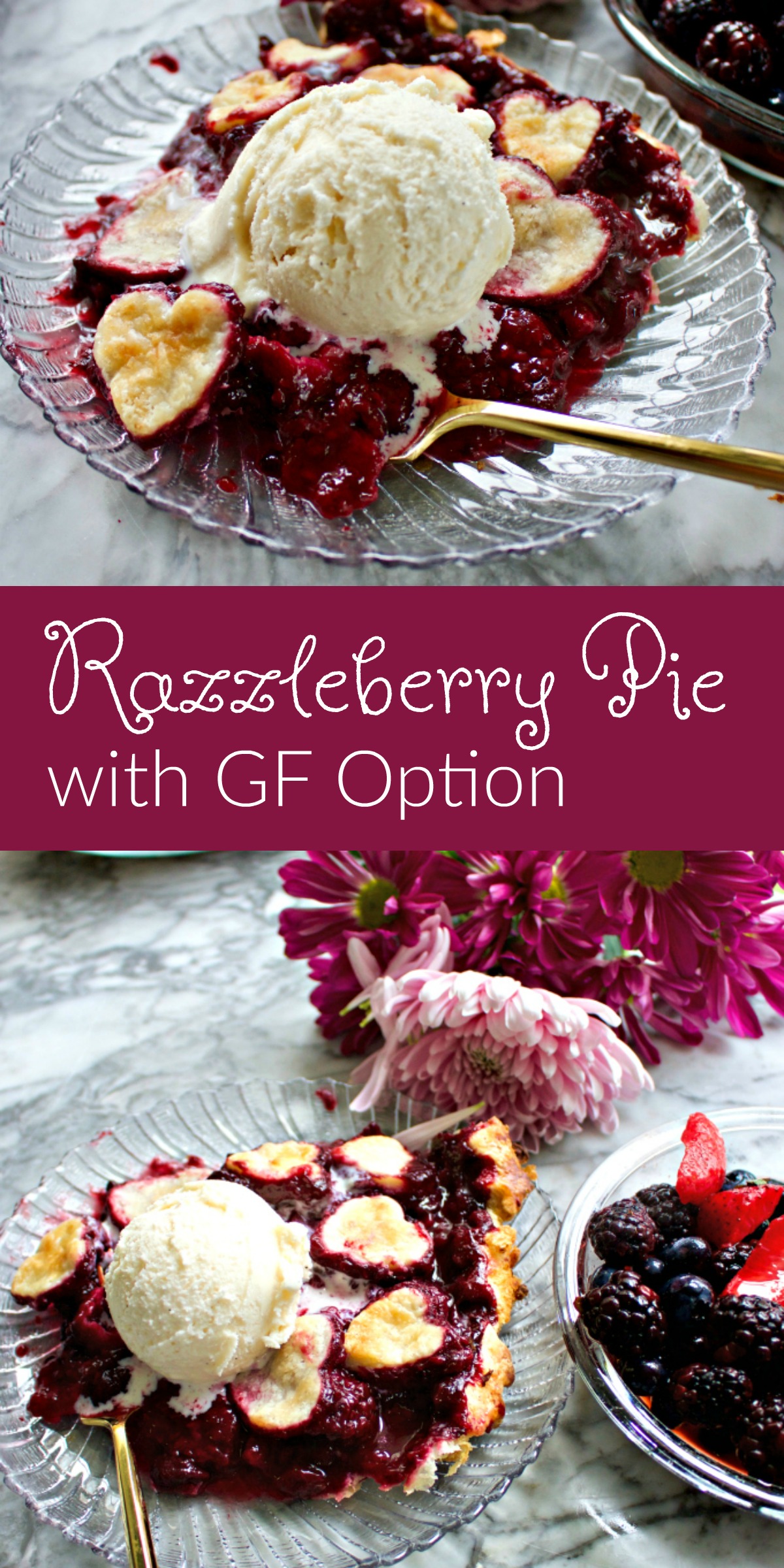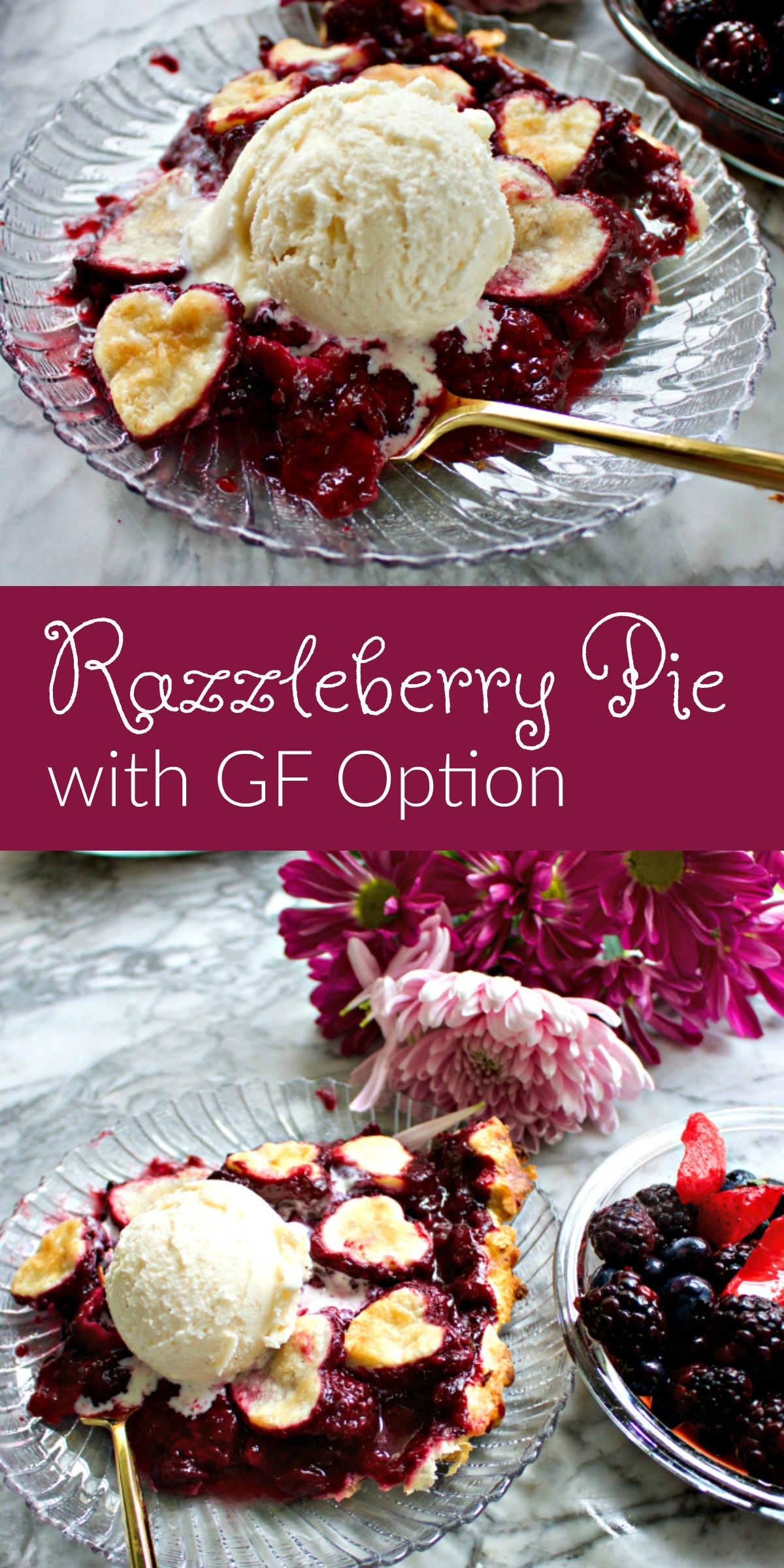 If you do decide to just use raspberries and blackberries, keep in mind that as these berries bake, they lose sweetness and they aren't that sweet to begin with. You will need to add a lot of sugar to avoid having a sour pie.
I like to make decorative pie crusts because it's fun, but you can cover the pie with a normal topping. I think turning this razzleberry pie into a razzleberry crumb pie using this recipe would also work very well.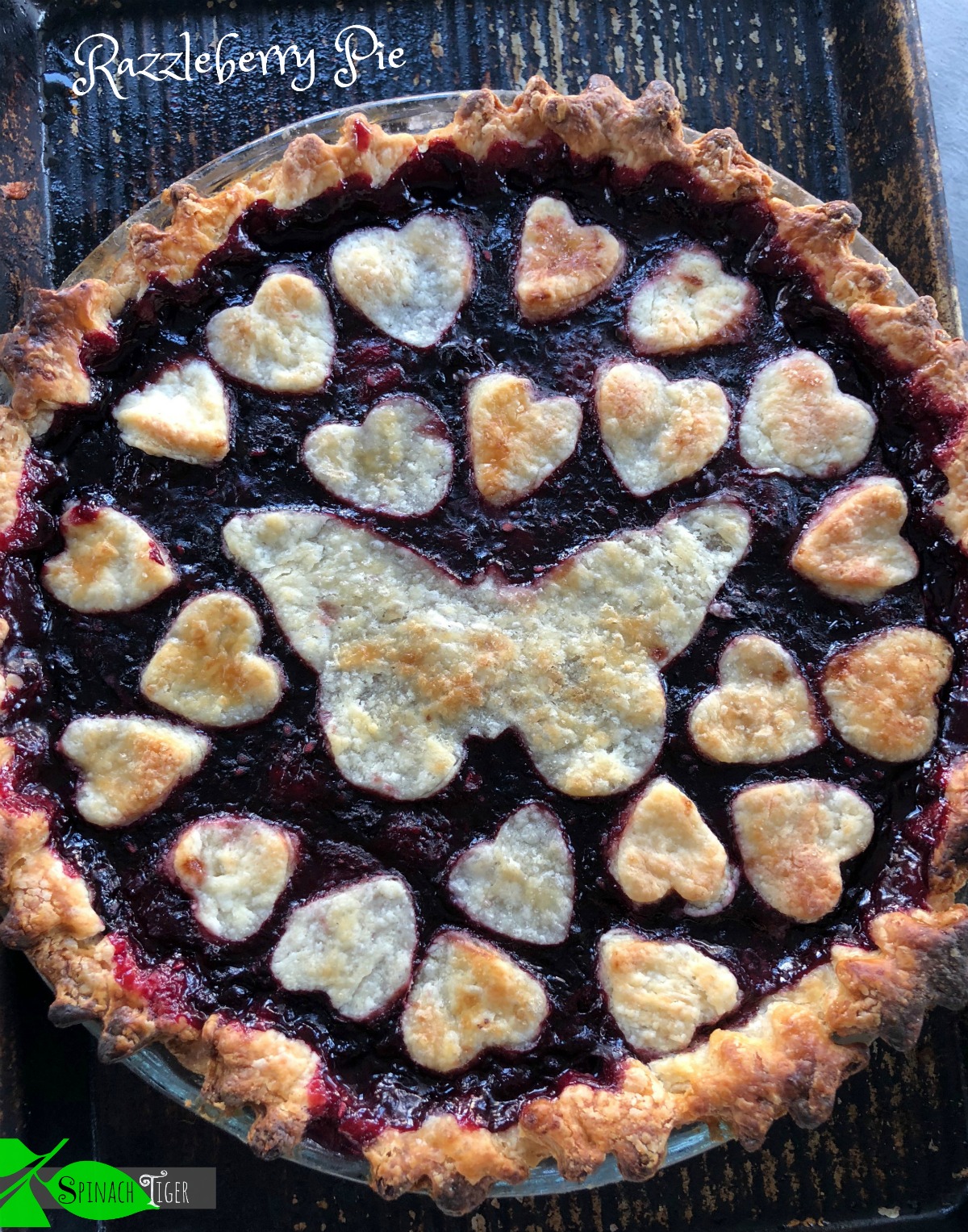 You might also like this recipe for my Scarlett O'Hara Raspberry Pie.

You can make this pie gluten free with this gluten free pie crust option.
What a week of cake and pie making, as we had Easter and two birthdays. If you follow me on instagram, you would have seen the cake we made for Doug that was an almost replica of one of his favorite pictures. It was a fun surprise. Be sure to follow me because the stories showcase all the recipes before they ever make it here.
Disclosure: This site contains Amazon Affiiate links which earn a small commission which aids in operation costs and does not raise any prices.

Razzleberry Pie Recipe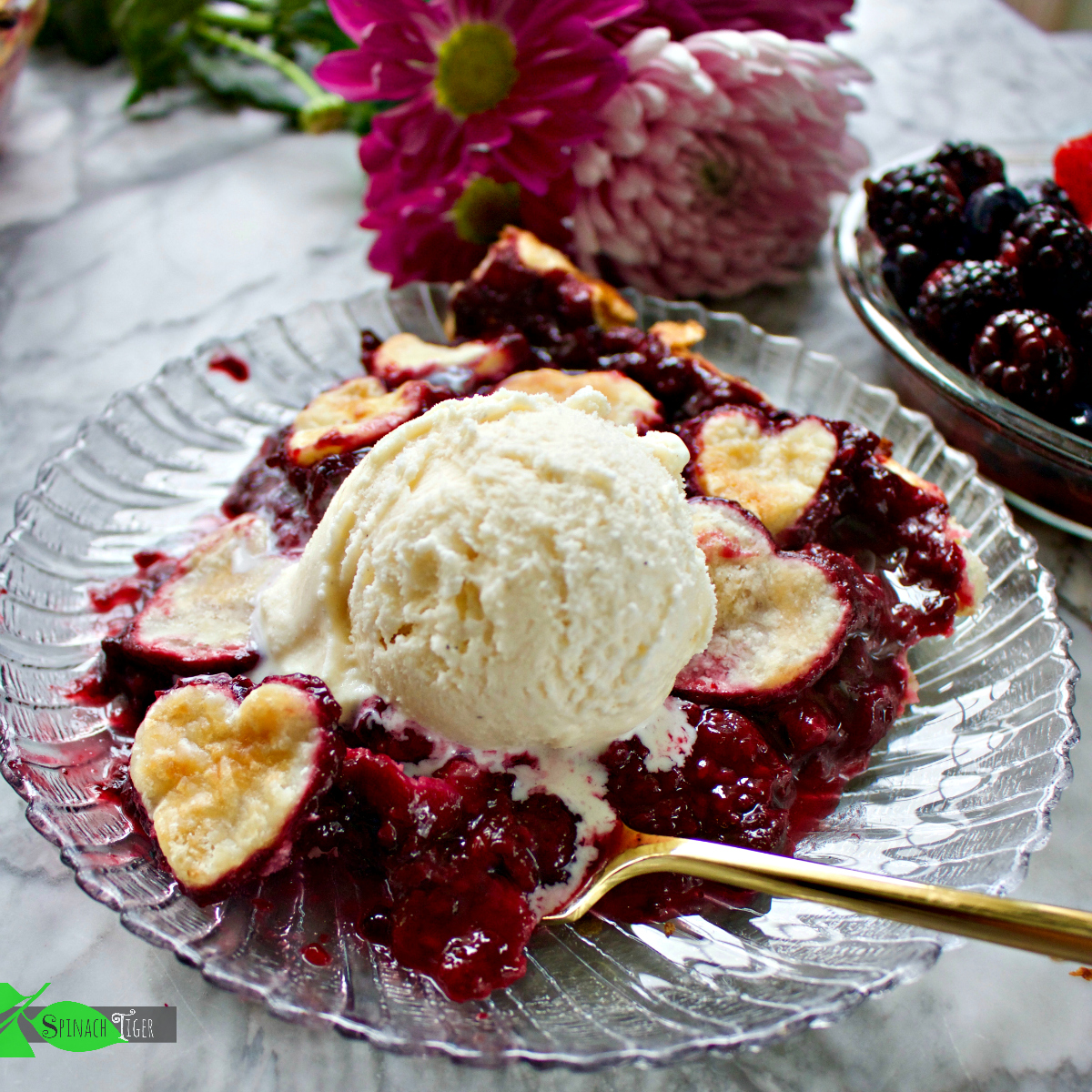 Razzelberry pie, a mix of raspberries, blackberries, strawberries and blueberries.
Instructions
Mix together berries, sugar, lemon juice, tapioca. Allow to sit in bowl for about 30 to 60 minutes.
Make Pie Doug.
Refrigerate pie dough for 30 minutes.
Take pie dough out 10 minutes before rolling out.
Preheat oven to 350 degrees.
Divide pie dough into two sections, about ⅔ and ⅓ (for top).
Roll out into circle larger than pie pan. Use fork to jab holes on bottom;
Fill and top with second rolled out round. Make sure to slash top of pie to allow for steam to escape.
You can do what I do and use cookie cutters to make fun tops. Or you can do a lattice top.
Here is a great tool from Amazon, which is adjustable.
Bake at 350 for 90 minutes. Check your pie at 60 minutes. If it's browning too much on top, place foil over it.