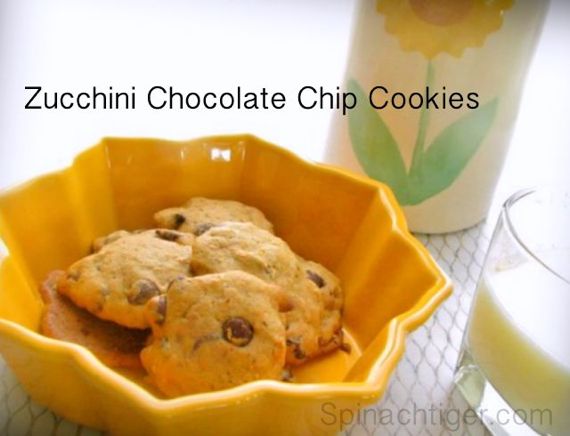 Chocolate Chip cookies are probably the world's (at least America's) favorite cookie. Everything about a chocolate chip cookie is satisfying, but there is usually this creeping guilt that follows, because it's hard to eat just one or two or three, especially as they are coming out of the oven.
Well, these cookies are actually better as they cool, which makes it even harder to resist. They are not the usual "toll house" crispy, as the zucchini brings an extra moistness, as does the honey, which makes the texture more like those packaged archway cookies that I loved as a child. These are little kid friendly as they have no nuts, but if that's not an issue for your household, feel free to add your favorite. I've seen some recipes with the addition of almonds, as well as the more typical walnut.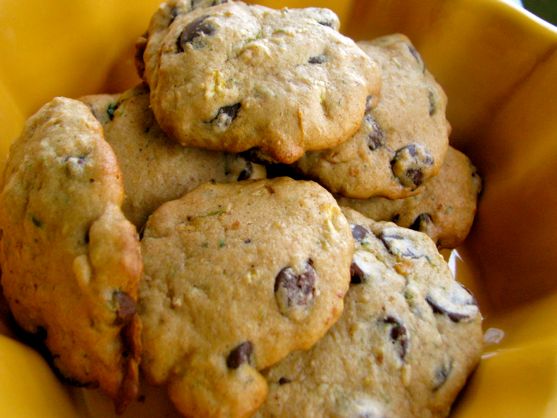 I was skeptical of using honey as the sweetener, but it brings a flavor I was not counting on and would miss.
I originally found a recipe from Animal, Vegetable, Miracle. I changed it quite a bit, but you can view the original recipe here.
Zucchini Chocolate Chip Cookies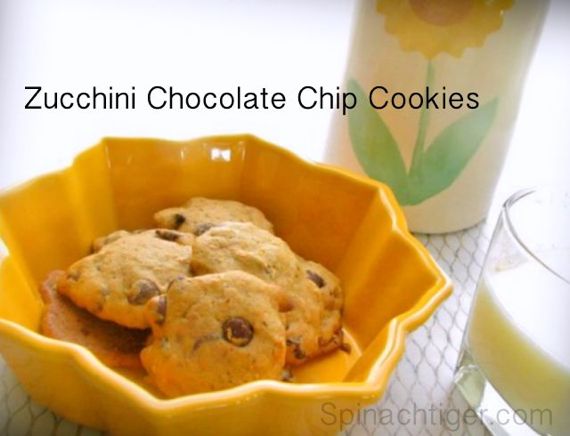 Recipe for chocolate chip cookies with zucchini (adapted from Animal, Vegetable, Miracle) Yield 4 dozen cookies
Ingredients
4½ cups white whole wheat flour
2 teaspoons baking soda
½ teaspoon salt
1 teaspoon cinnamon
1 teaspoon cardamon
½ teaspoon nutmeg
1 cup butter
1½ cup brown sugar
2 eggs beaten
½ cup honey
2 tablespoons vanilla
2 cups grated zucchini (yellow and/or green)
24 ounces chocolate chip
Instructions
Sift together dry Ingredients.
Cream butter and sugar.
Add honey. Add vanilla. Mix with dry ingredients.
Add in zucchini and chocolate chips.
The larger and fresher the zucchini, the more moisture it will have. You may need to absorb moisture with paper towels. I allowed for the moisture, by adding in a bit more flour. If your zucchini is dryer, you may want to cut back on the flour by ½ cup, adding in as you need to.
Drop by spoonfuls onto baking stone or baking sheet.
Bake for 12-15 minutes at 375