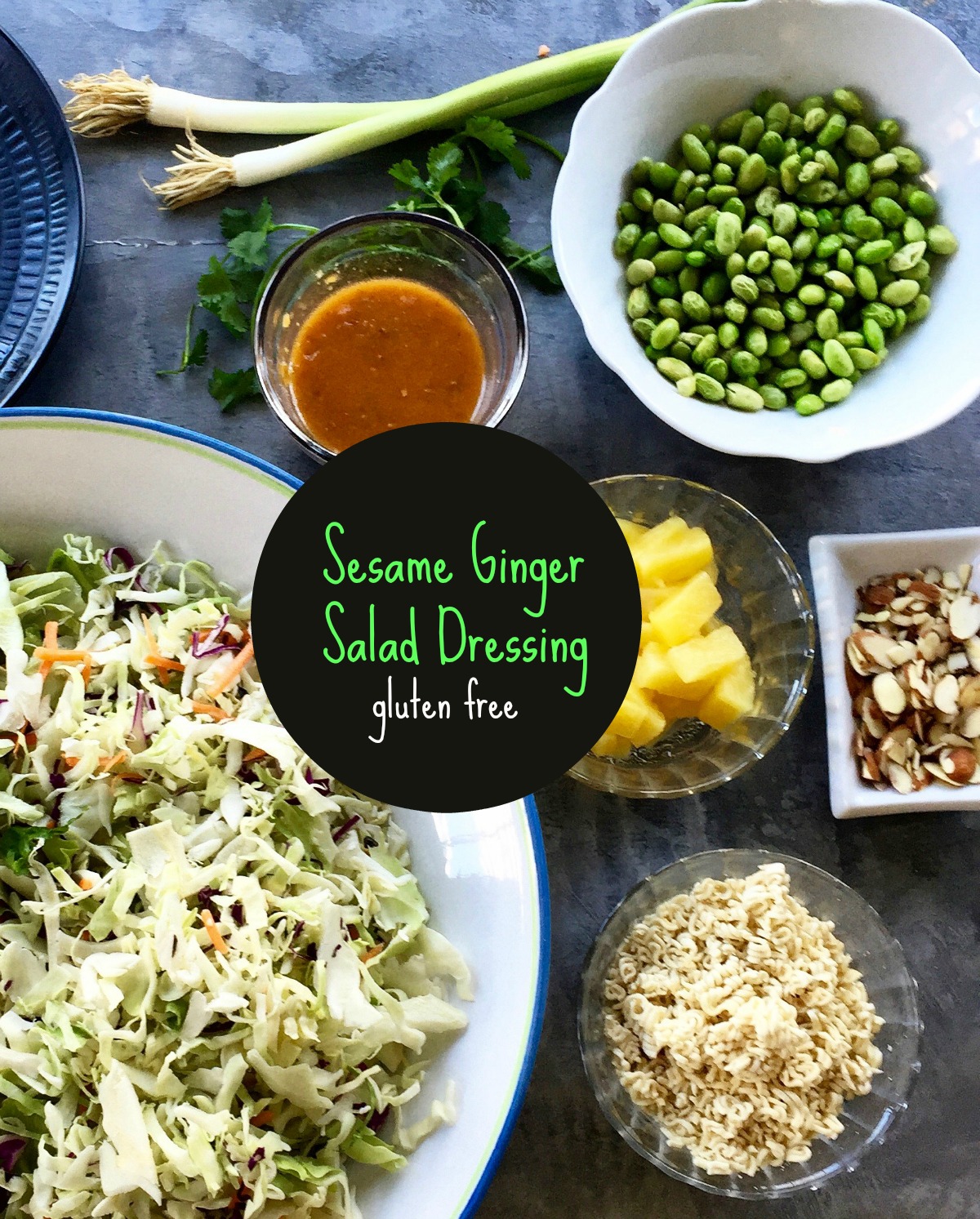 Sesame Ginger Salad Dressing
Sesame Ginger Salad Dressing is part of a series in my exploration for a homemade Asian inspired dressing. A few months ago, I made Thai peanut salad dressing and I really meant to be back sooner with my sesame ginger salad dressing.
Let me start by saying I bought a sesame ginger dressing from the grocery store just to see how it tastes. After looking at the ingredients, let me encourage you to make your own dressing, if anything to use a healthier oil (not soybean oil) and a gluten free tamari instead of soy sauce.
I recently discovered avocado oil, which is great when you don't want that olive oil taste (my usual preference). To that, of course I add in a small amount of sesame oil and lots of freshly grated ginger. Bottled ginger dressings have a lot of onions; I add in a smaller amount of shallots. I use Tamari (which is gluten free) instead of soy sauce and an organic rice vinegar. I added mustard to bond the dressing, but you could use honey, if you like it a little sweeter.
The Sesame Ginger Salad Dressing can turn a Salad into Dinner.
I made a salad of chopped cabbage, lettuce, toasted rice noodles, chicken, edamame, pineapple and toasted almonds. Another idea would be use the sesame ginger salad dressing on lettuce wraps and skip the rice noodles, for a paleo, low-carb, grain free option.
However, it's so flavorful, it's good on lettuce.
I love using fresh ginger in recipes. This gingered roasting salmon is one of my favorites. Carrot Ginger Soup is another healthy choice.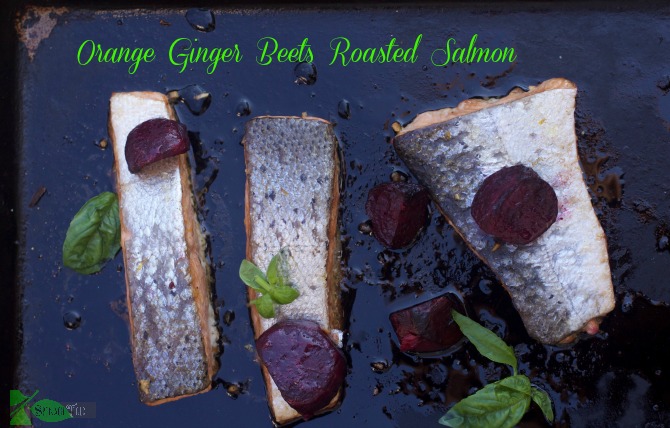 Sesame Ginger Salad Dressing
Recipe type:
Salad Dressing
Prep time:
Cook time:
Total time:
How to make homemade sesame ginger salad dressing for salads, dips, marinade.
Ingredients
1 large knob ginger, grated (about a full tablespoon or 2 teaspoons ground ginger
1 shallot, minced
1 tablespoon tamari sauce (or soy sauce)
1 garlic clove, minced
2 tablespoons orange juice (can use juice of 1 lime)
½ teaspoon dijon mustard (can use honey)
3 tablespoons rice vinegar
1 teaspoon sesame oil
6 tablespoons oil
Instructions
Peel ginger and grate.
Mix ginger, shallot, tamari sauce, garlic, orange juice rice vinegar and mustard in a jar.
Add in oil and shake well.
Notes
You can replace mustard with honey (or add in additionally)