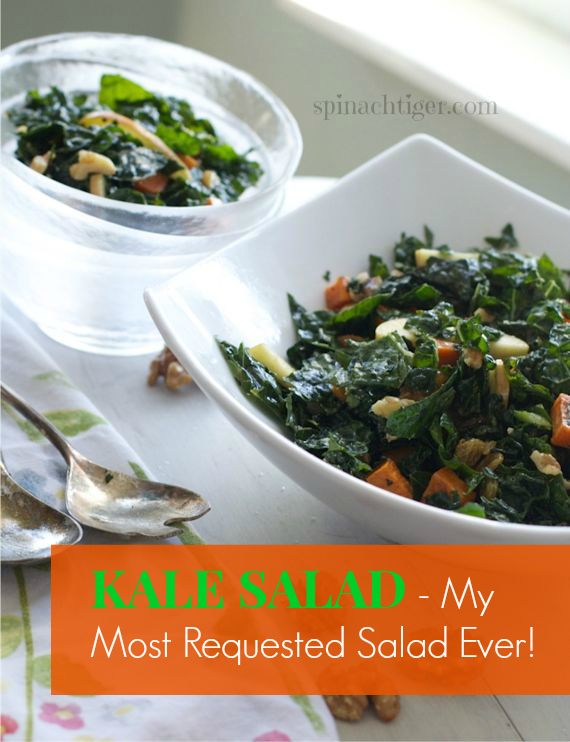 I doubt there is any bigger pressure to bring a great dish to a potluck than when the Nashville Food Bloggers are getting together. Yes, we are organized thanks to Lindsay Taylor of Love and Olive Oil.
She organized a gathering of food bloggers, food and drink to unveil our new and improved site. Before we got to preview the new Nashville Food Blogger's site, we got to eat the food the talented bloggers brought to the party.
We Ate
Shamil of A Kitchen Somewhere  brought the best starter, fierce deviled eggs, some of which were pickled purple. Leah of  So How's It Taste brought these yummy oatmeal cranberry bars.  Anna Kate of La Aguakate brought a cheese plate, which included Humboldt Fog, a perfect pairing with my kale salad. Lesley of Lesley Eats brought a great party food, cheese straws, something I've never even attempted to make.
Amy of A Fearless Homemaker brought this hummus, welcome at any party, and Charles of Local Forkful   also brought a beautiful salad with raspberry dressing. Vivek of  Vivek's Epicurean Food Adventures brought seriously savory and  addicting popcorn and someone brought cheese straws which were great.
Lindsay of Love and Olive Oil never disappoints with her desserts and brought delicious chocolate cupcakes with cookie dough frosting, most likely found in her Cookie Dough Lover's Cookbook.
I probably missed a few, and I hope to catch their food and drink next time.
Speaking of Drinks

Beth of  Eat.Drink.Smile brought the booze and her smile.  One of the stand outs of the night had to be breakfast shooters brought by food writer, Chris Chamberlain.  I was in awe watching him set up shooters and taking out beautiful bacon strips.
A breakfast shooter is a shot of Crown Royal Maple and a shot of OJ followed up by a crisp piece of bacon. This might be my all time favorite shooter to date and a bit dangerous for the morning.
The Kale and Apple Salad
I wanted to make something savory and healthy that speaks Nashville, and yet points to Spinach Tiger.
Food inspiration comes from many places. Often, for me, it's from dining out. Recently I ate at a new restaurant in Nashville, called M, an upscale Southern restaurant. (I'll write about it soon). They served a similar kale salad, although they also added a blue cheese. Anna Kate brought Humboldt Fog and when we put the kale salad and the Humboldt Fog together it was a perfect marriage. So you have the choice of dairy free vegan salad or adding in a cheese which just adds to the already balanced blend of flavors and textures.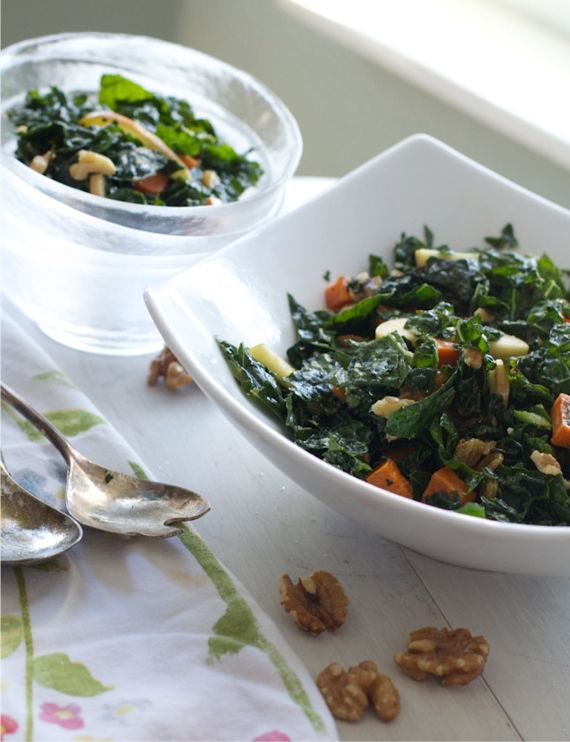 This is the perfect pot luck salad. It can be dressed with this cider maple vinaigrette and ahead of time. Greens are royal produce and kale is king. I love it for it heartiness. It doesn't wilt easily making it nothing like spinach at all. It maintains a chew even when sauteed, and it stays very edible long after it's dressed.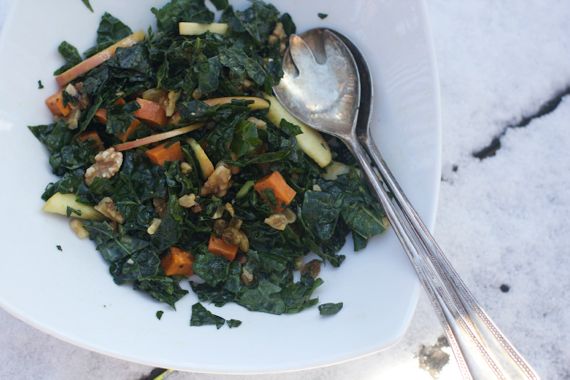 I added in a chopped sauteed sweet potato that I also tossed with olive oil,  maple syrup and cayenne pepper. You can leave this out if you want your salad to be lighter.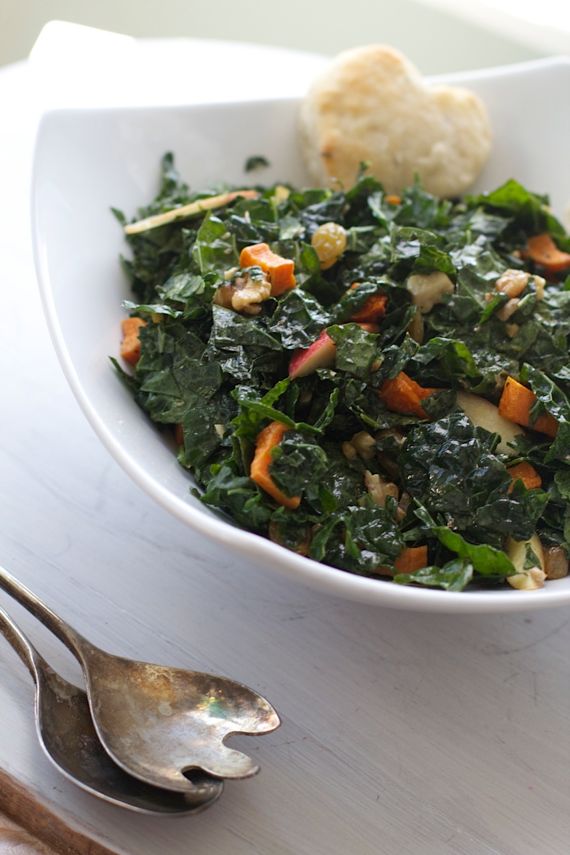 Some of the bloggers were a little hesitant about kale as a salad, (and I understand that because I used to be that way). I wrote about my conversion to kale lover when I tried the Tuscan kale salad at the Tavern and I made my version of that here. 
Happily, at the end of the night, there was very little salad to bring back home. Don't we all worry a little when taking food to a pot luck that no one will eat it. I also brought these cookies, but I think I did bring too many home. That little bit of kale salad was put in the refrigerator overnight, and believe it or not, it was still good.
Tell me, do you have a go to dish for carting to dinner parties or potlucks.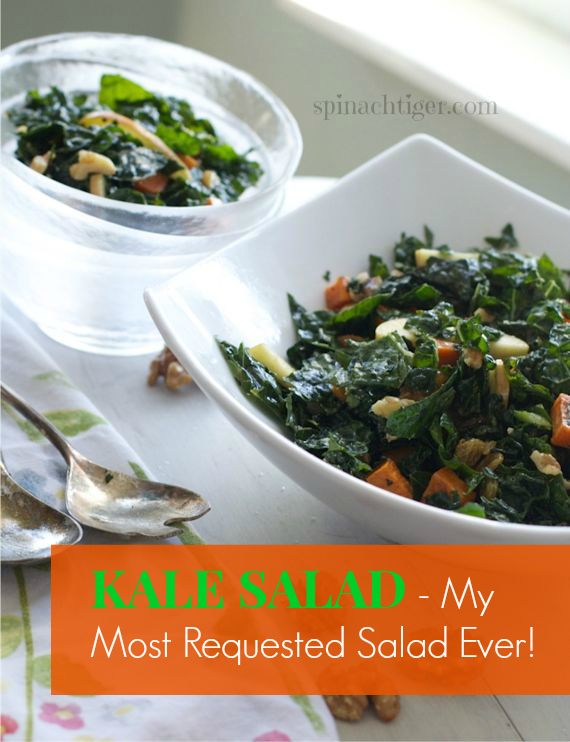 Kale and Apple Salad with Raisins, Pecans, and a Cider Maple Vinaigrette Salad Dressing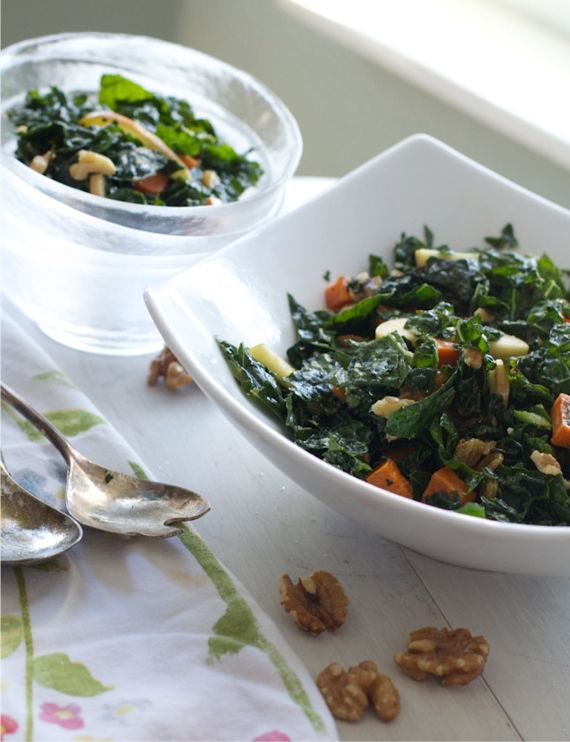 Ingredients
1 bunch of lacinato or tuscan kale
1 apple in small slices with skin on
⅓ cup golden raisins
10 roasted walnuts or pecans
1 sweet potato
½ teaspoon cayenne pepper (more or less to your liking)
3 teaspoon maple syrup, divided (one for sweet potato, one for nuts, one for dressing)
Maple Dressing
1 teaspoon dijon mustard
1 tablespoon cider vinegar
1 teaspoon maple sryup
2 tablespoons olive oil (Start with one tablespoon and add as you need it)
Instructions
Carefully cut out the ribs of the kale. Rinse and dry.
Cut into bite size pieces. Some people like kale finely chopped. That's an option.
slice apples thinly with skins on
toss walnuts or pecans with 1 teaspoon of maple syrup
Roast walnuts for 5 minutes at 375. Set aside.
Toss kale with apples, raisins and nuts.
Peal and cut sweet potato into cubes. Toss with olive oil, cayenne pepper, salt and a teaspoon of maple syrup. Bake on baking sheet at 350 until done about 15 minutes. You can also saute on top of the stove.
Maple Vinaigrette Dressing
Place maple syrup, mustard and vinegar, olive oil in blender or magic bullet. (I used my Vitamix). \
Toss salad with dressing. You may not need all the dressing.
Make ahead. I made salad and dressed it two hours before eating it. The left over salad went into the refrigerator and we ate it the next day. It was still good.