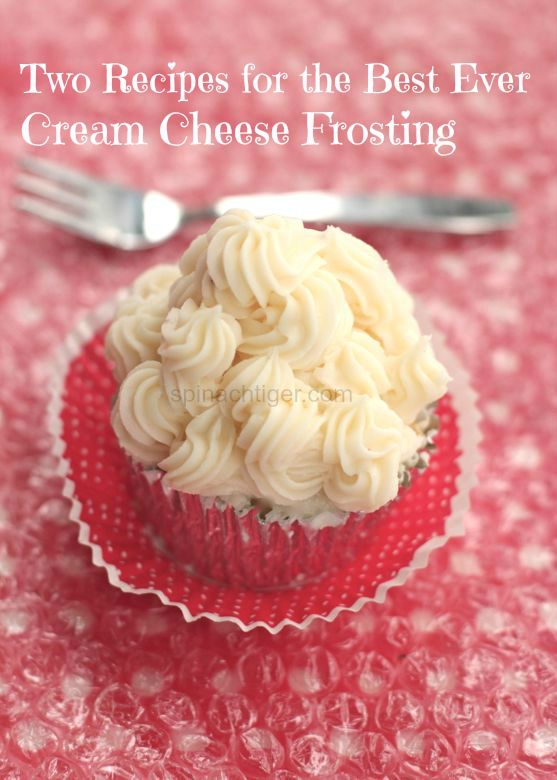 There is a magical taste and texture to cream cheese frosting. I like it so much more than plain vanilla butter cream because it's not so sweet. It also captures flavors exquisitely.
Add in some nutmeg and coconut for the best coconut cupcakes in the world. In fact, since you're here, I need to tell you that I have made those cupcakes more than 30 times and it's  my most requested recipe from friends.  In summertime, I love these chocolate zucchini cupcakes, with an orange and basil cream cheese frosting, and in the spring we brighten up with a carrot cake with a lemon cream cheese frosting. But the quintessential cake and cream cheese duo has always been the much beloved red velvet cake with a vanilla cream cheese frosting. I wouldn't dare try to play with this combination. It's classic. It's perfect and that's why it shows up so often at weddings and special occasions. Recently, I even created a new cream cheese frosting with espresso.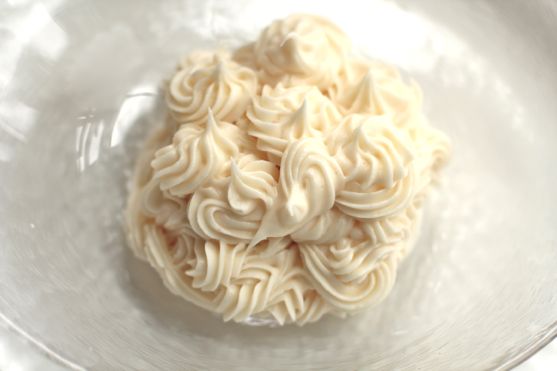 Either cream cheese frosting would be great in these red velvet jars.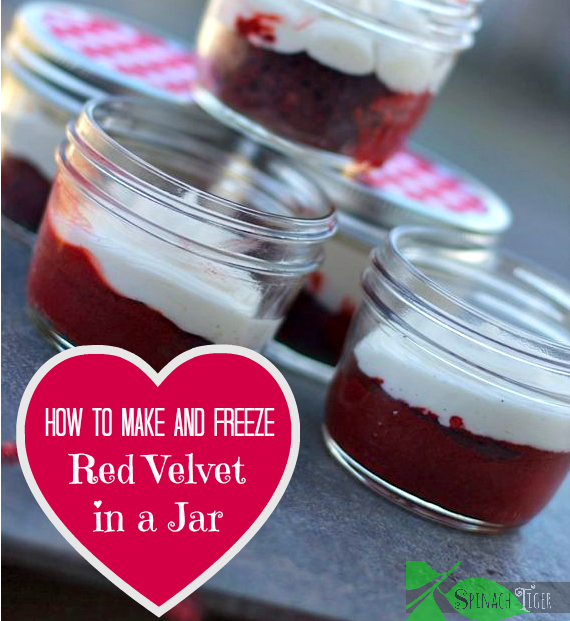 Both are delicious and I'm giving you the choice.
You might even change the ratio for your own taste buds. Ingredients to consider playing with include orange zest, orange juice, dark rum, real vanilla bean, sea salt, crumbled cookies, various herbs, cocoa powder, heavy cream, maple syrup, nutmeg, cinnamon, or any pureed berries. You may need to adjust the amount of confectioner's sugar to get the right consistency. You want it to be able to hold shape as above.
And just for fun, I recently made a goat cheese, cream cheese frosting.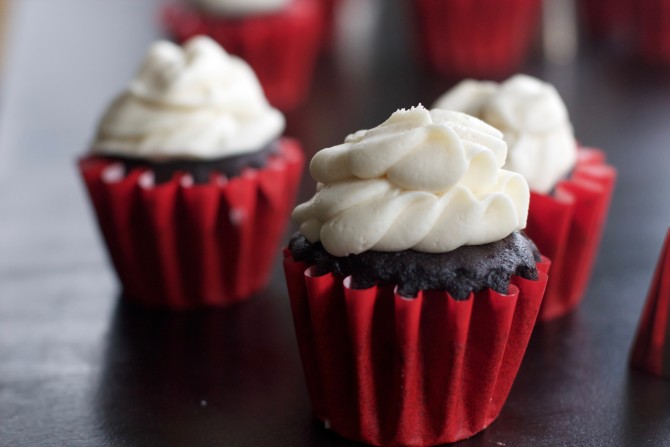 So tell me, what is your favorite cake or ingredient in a good cream cheese frosting?
Two Perfect Recipes for the Best Cream Cheese Frosting
Cream Cheese Recipe 2. Two recipes for Cream Cheese.
Ingredients
Cream Cheese Frosting No. 1
10 ounces cream cheese, softened
10 tablespoons, unsalted butter
5 cups confectioner's sugar
2 teaspoons real vanilla
½ teaspoon salt
1 tablespoon milk or heavy cream
Cream Cheese No. 2
12 ounces cream cheese, softened (1½ of the 8 ounce packages)
5 tablespoons butter
5 to 5½ cups confectioner's sugar
3 tablespoons of heavy cream (optional) If you use this option, you will need to add in another ½ cup or more of confectioners' sugar)
2 teaspoons real vanilla extract
Instructions
Cream Cheese No. 1
Cream butter and cream cheese together. Add in sugar, one cup at a time. Add vanilla. Beat until light and fluffy. Add milk or cream if it needed, if it's too stiff.
Cream Cheese No. 2
Cream butter and cream cheese together. Add in confectioners' sugar, one cup at a time. Add in heavy cream and vanilla. Beat until fluffy.
More Great Frosting Recipes
Chocolate Fudge Frosting
Espresso Frosting for Chocolate Cake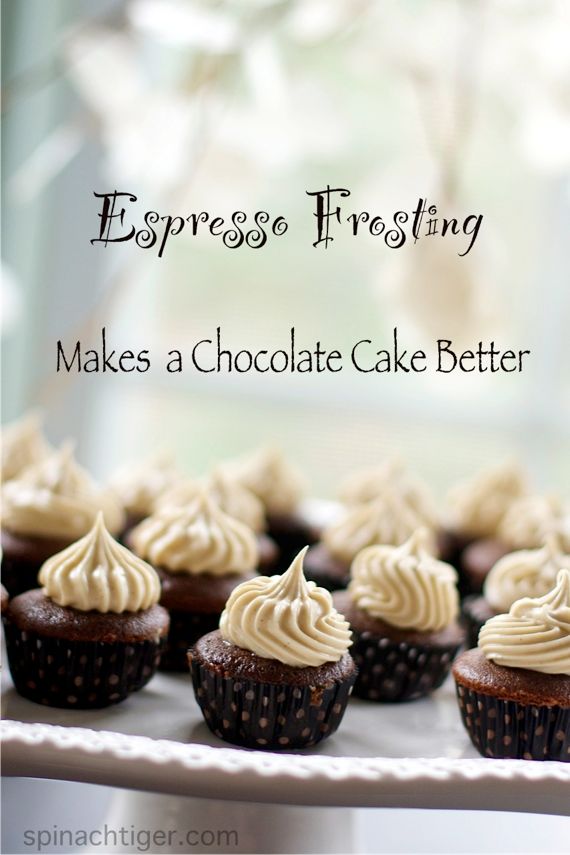 Coconut Cream Cheese Frosting
Lemon Cream Cheese Frosting for Carrot Cake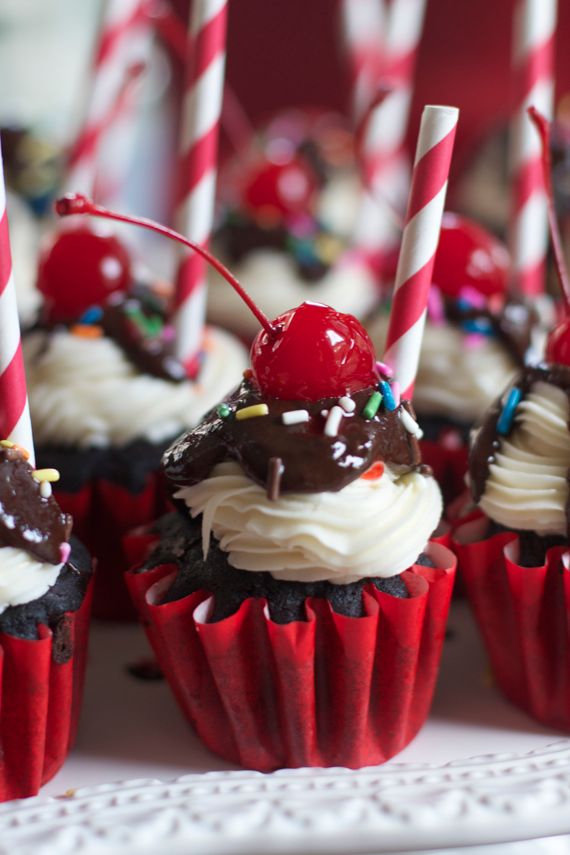 Strawberry Buttercream Frosting