Bar Sexto Taco probably one of the most talked about taco places in Nashville. Located either on Charlotte or in the Country Music Hall of Fame, a unique approach to tacos and full entrees, with very good drinks.
Bar Taco is trendy, but friendly and casual. You can eat healthy here, by getting lettuce wrapped tacos. The drinks are awesome.
St. Anejo in the gulch has the best brunch, sangria and chorizo queso. They have premium tequila and mezcal menu of over 120 labels. Large group friendly and you can rent out the tequila bar upstairs for a private party.
Rosepepper Cantina  an all around East Nashville favorite and known for their margaritas.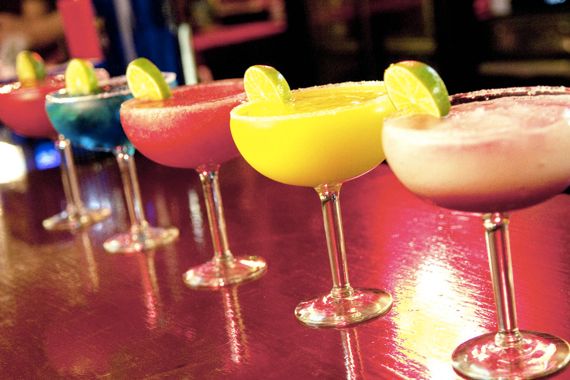 Sopapilla Fan favorite, clean, fresh take on Mexican and nice outdoor patio.I love their fish tacos.
Cantina Loredo in the Gulch, which is always a fun place to go eat.
Taco Mamacita in Edgehill Village- Funky fusion tacos and skinny margaritas, but go for the sweet potato fries
Local Taco in Sylvan Park and Brentwood I admit I like the southern fried buttermilk chicken taco.
Baja Burrito in the Berry Hill Neighborhood. We've eaten there a zillion times. Casual
San Antonio Taco Company – Mr. ST's all time favorite. Very casual, make it your way.
La Hacienda Taqueria in Nashville. Nice owners. I did a lot of residential faux finishing for them They also have a tortilla factory next store. Authentic, tried and true.
Solario at the Opryland Hotel is off the hook.
Garcia's in Frankin.
Chago's Cantina I just sampled the food at the Iron Fork. Fresh Mexican and Latin American.
Pueblo Real, my little secret cheap and wonderful place. Don't go this weekend unless you go at 4:00. They are just as crowded on Monday nights. I can't believe I'm sharing this. It's hard enough to get a seat.
This is just a sampling of places. There are lots of great cheap taco places in the Nolensville  road area.
If you are staying home, these the best tortillas. This post will also lead to lots of taco recipes.
Do you have a favorite I didn't mention? I'd love to include them.