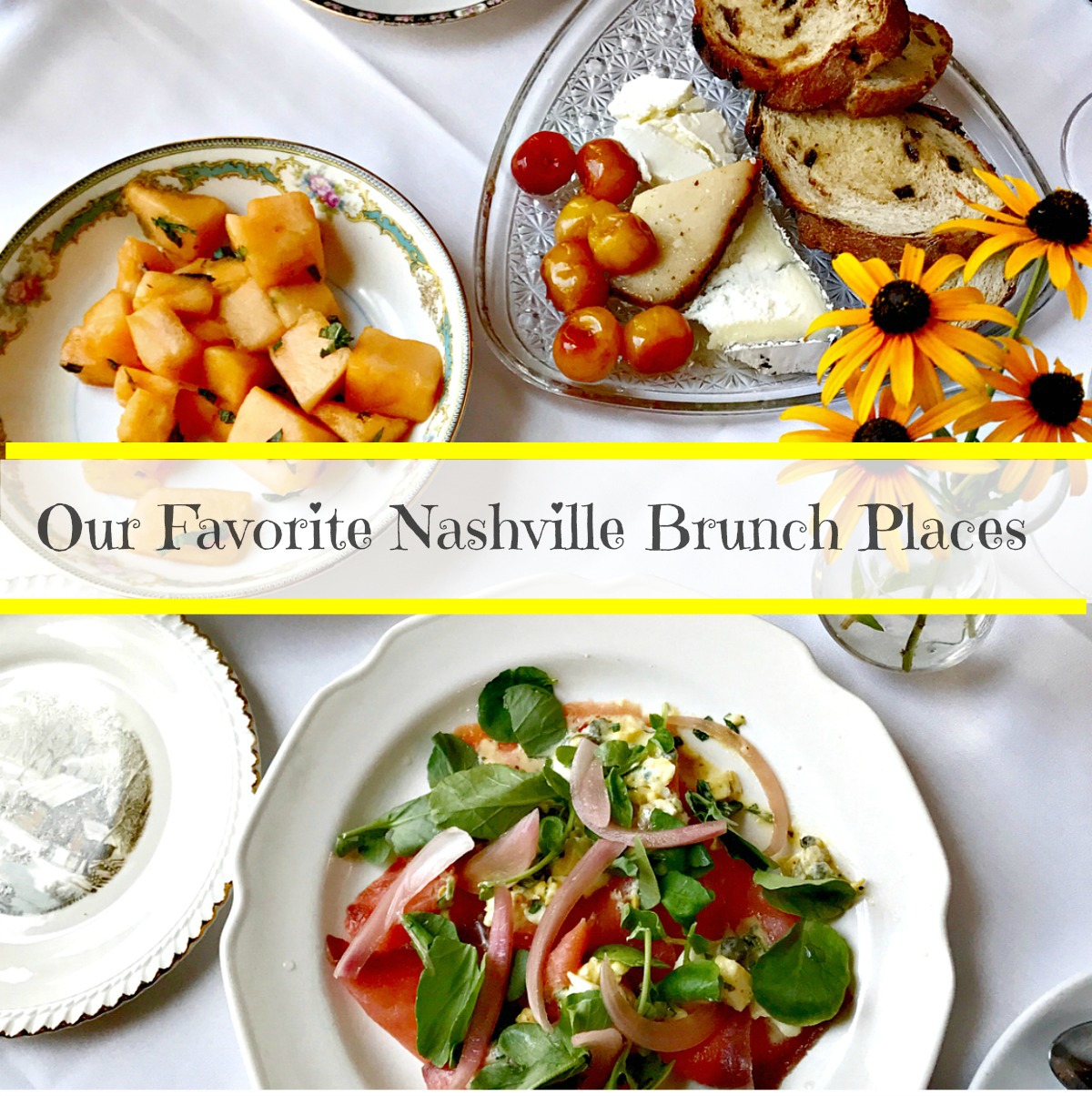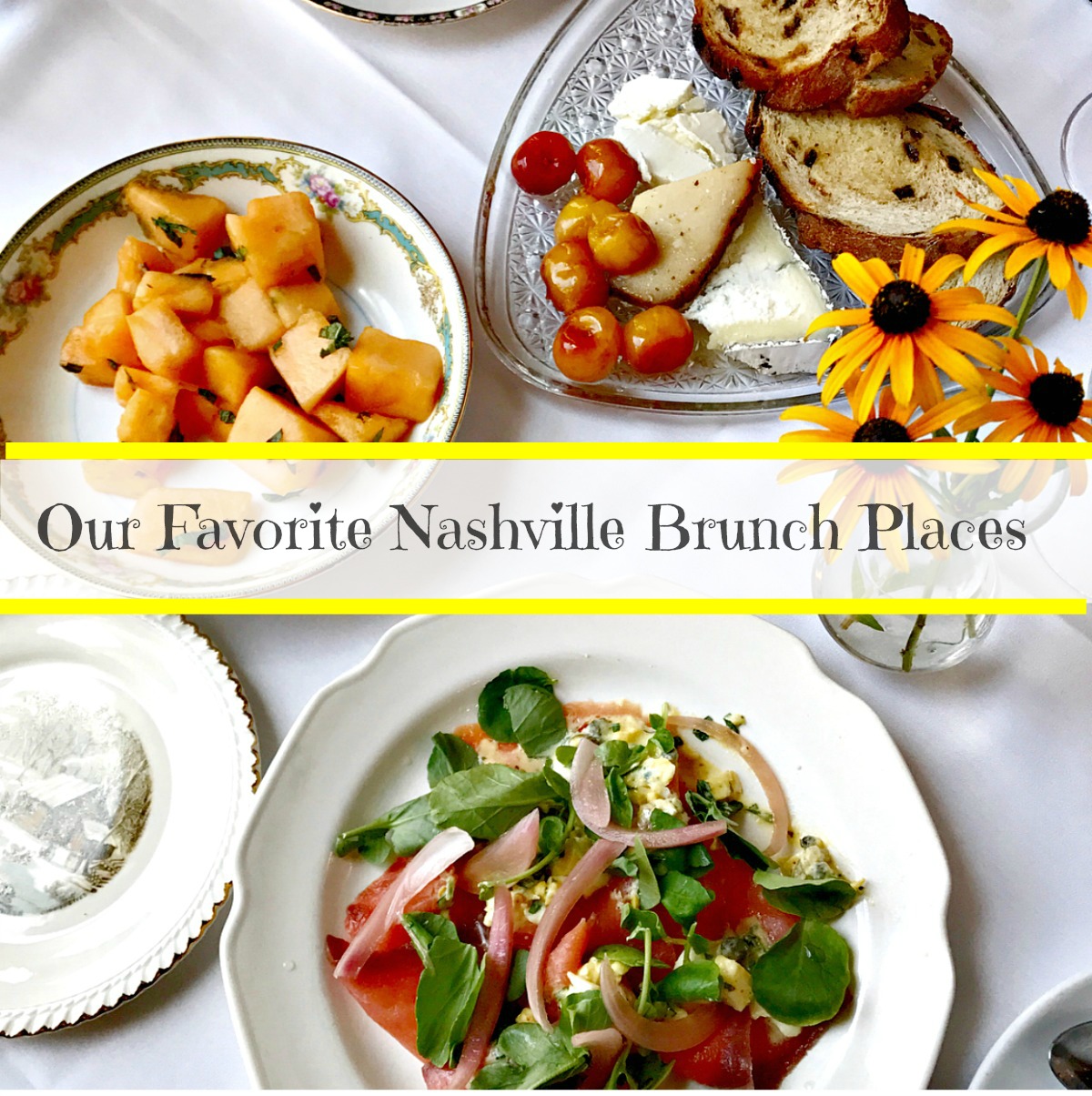 Brunch Nashville -Places We've Eaten and Loved
Brunch for me means meeting friends on a Sunday morning, staying into afternoon,  and ordering cocktails.
Whether you need a spicy egg dish to cure your hangover, a savory lunch meal,  a mimosa or sangria to celebrate sunday funday,  or a just cool place to hang with friends, Nashville has you covered.
So where do we love to go for brunch in Nashville?
Baja Sexto Taco Lounge on Charlotte Avenue
If you're looking for spicy, flavorful Mexican food with a twist, put Bajo Sexto Taco is at the top of the list, because it has everything and I mean everything I'm looking for. I wrote about them here.  I like the vibe, the outdoor patio, the drinks, and that braised pork dish with the egg on top!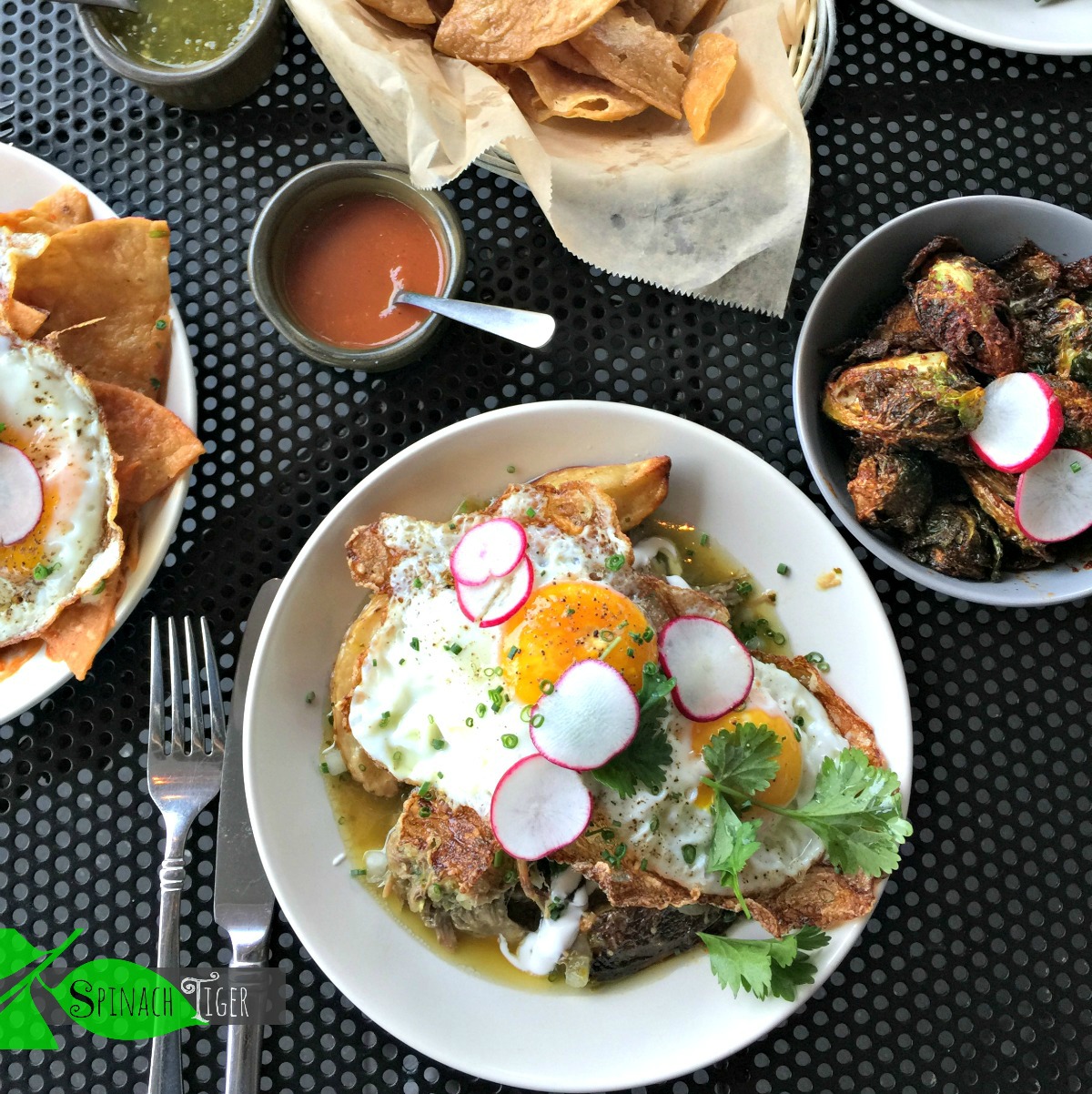 Nashville Brunch in the Gulch
Milk and Honey is brand new to Nashville and so good that the wait might take an hour. Plan for that and head to Killebrew Coffee located in the Thompson Hotel. They use an app that lets you know your place in line, so walk, shop, sip and then enjoy.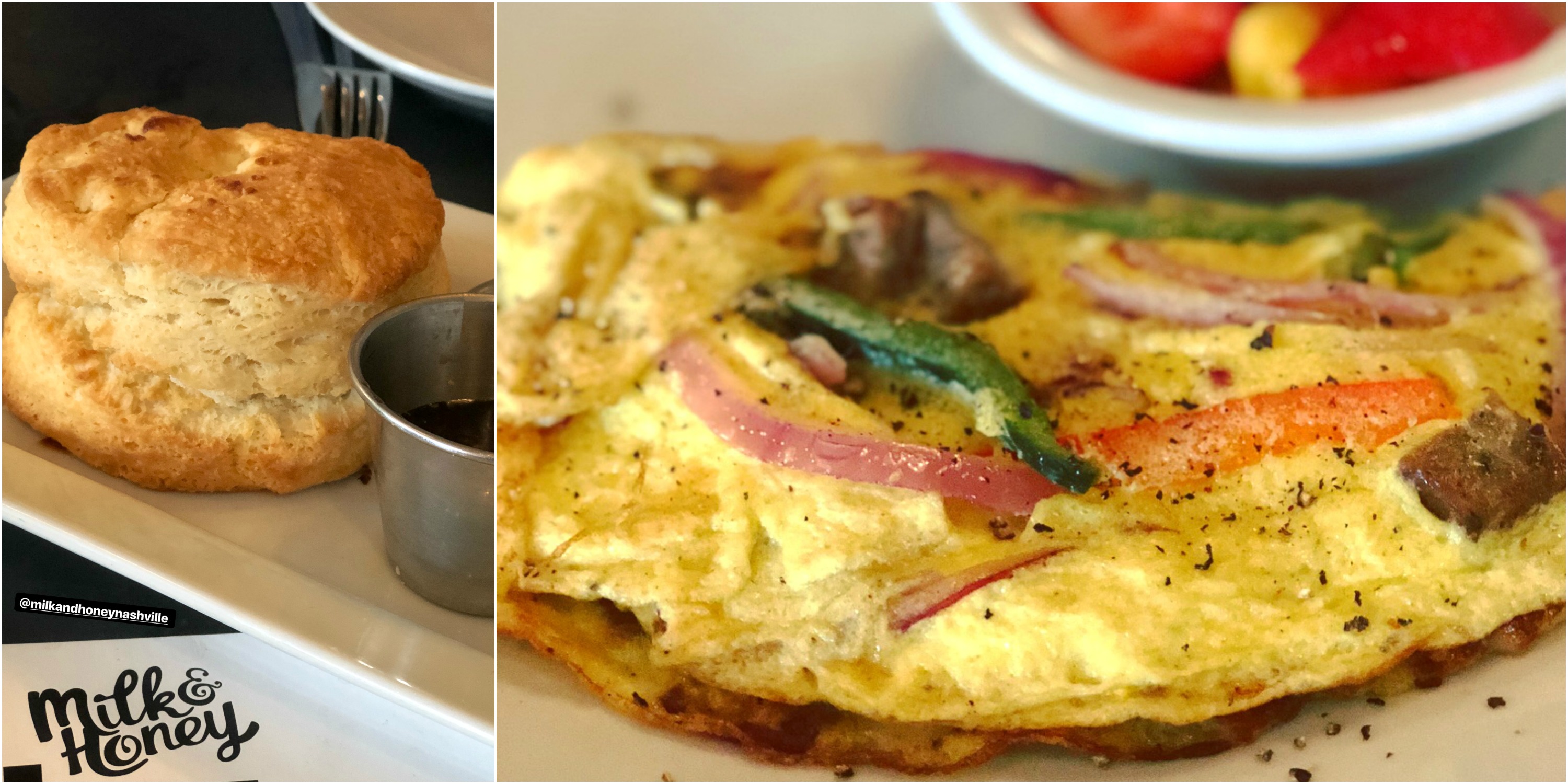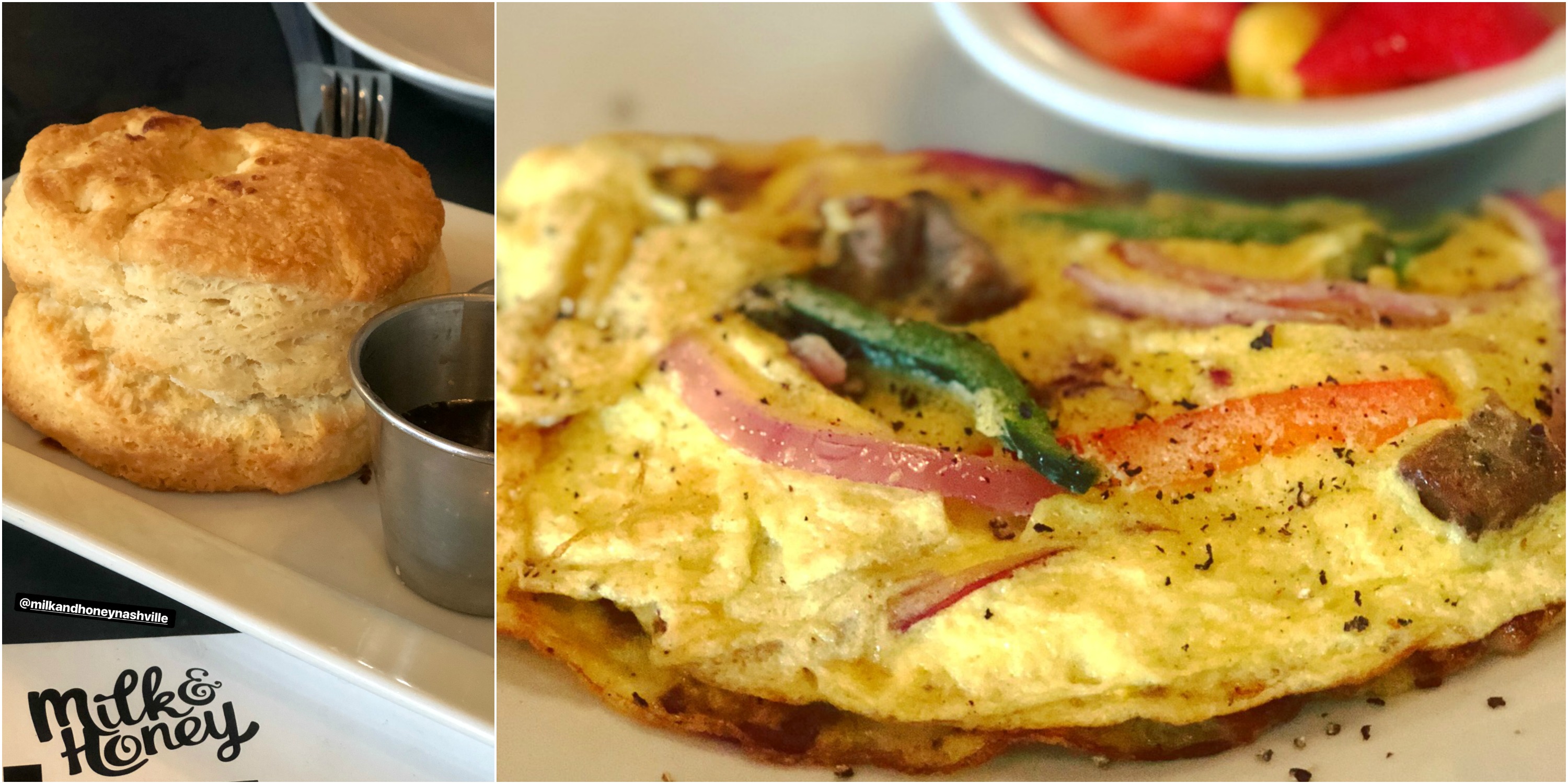 Prima in the Gulch – Although recently changing chefs, they have retained their legendary pastry cart which makes you think you're in Paris. Menu items include steak and eggs and banana tartine.  The atmosphere is divine, service stellar. The lights are an artistic installation from Bruce Monroe. Located in the gulch with parking validation.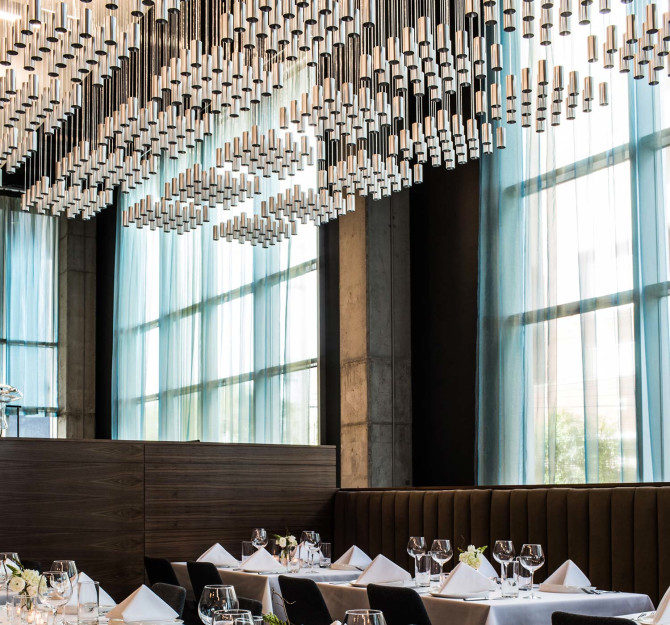 Biscuit Love in the Gulch, Hillsboro Village (and soon Franklin) I called this success story when Karl Worley was in business for a mere six weeks with a borrowed food truck. Truck gone mortar times 3. That's impressive. Start with Bonuts. (a cross between biscuit/donut). All carbs all the time, but are tourists worried about that?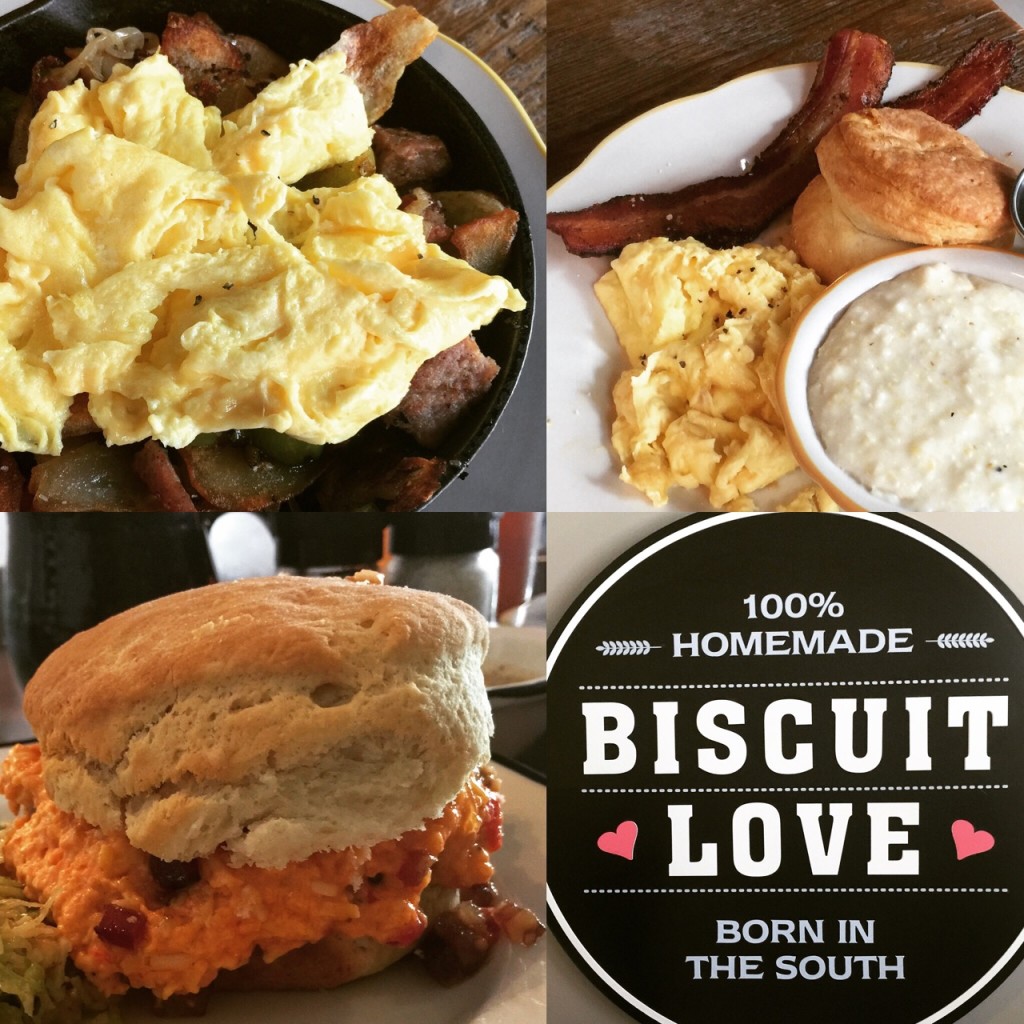 Whiskey Kitchen is owned by the same group that owns the Tavern –   Holy Moly, pour me a drink, make it an old fashioned,  and give me that big fat sandwich.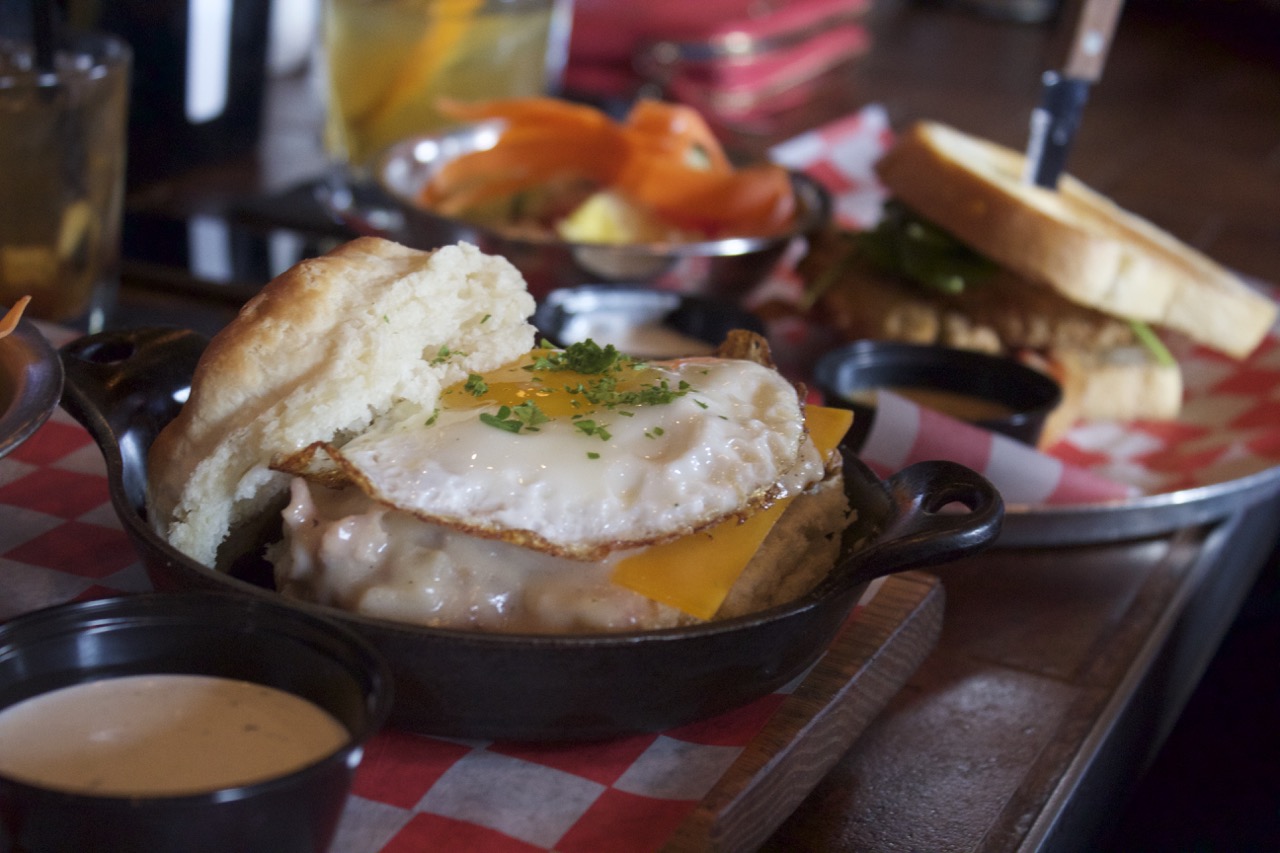 Mid Town Nashville
Le Sel is an elegant, classy French Bistro that servers brunch Friday, Saturday and Sunday. Stellar food and service. I have enjoyed both dinner and brunch here, both times at an outside patio table. Inside they have two cute bar areas and pink velvet booths that makes me swoon. This is a go to for me, romantic for dating, and perfect for girlfriend time.  Valet Parking.   You can dress up a little if you want (or not).
We started with French 75's, gin, lemon juice and champagne and ended with creme brûlée.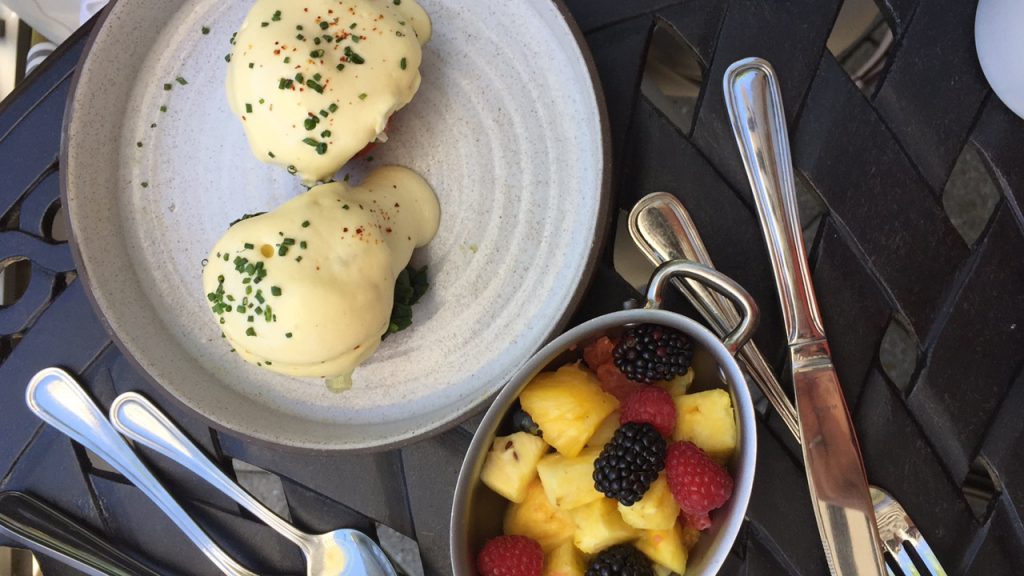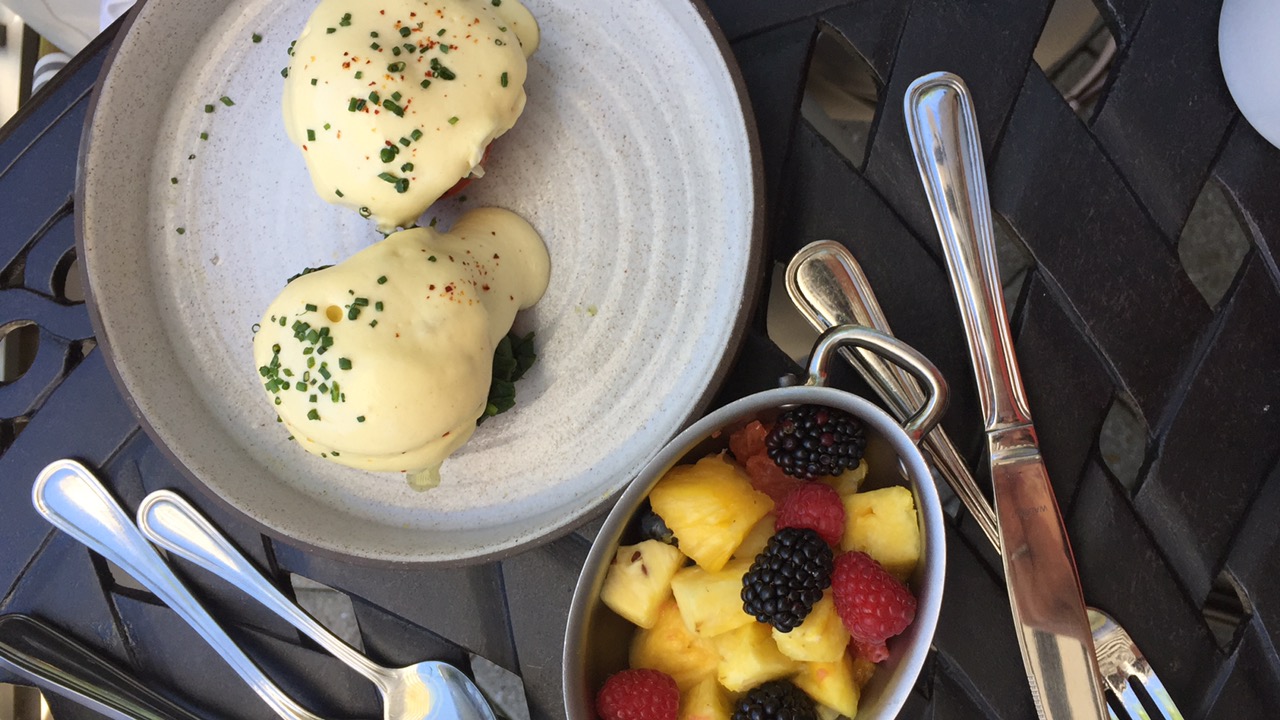 Creme Brûlée is perfection, so save room for dessert if that's on the menu. I've had it twice now!
The Tavern – No matter what you order, from the red velvet waffle to their most amazing burger, it's a big fat yes. I wrote about them here.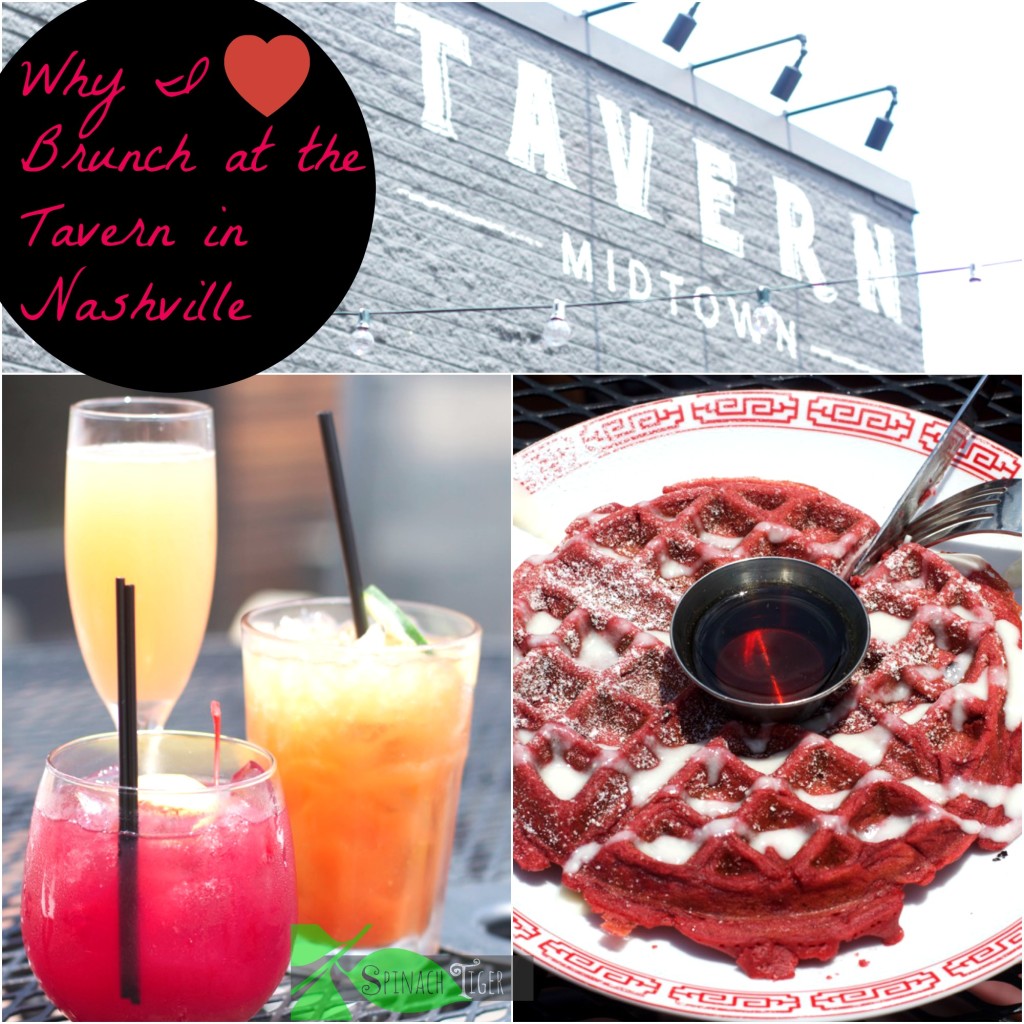 Americano Free Style Tapas – This place has amazing  bar food and gets brunch so right with a Spanish flair like their Spanish Benedict. If you want a lighter brunch (because you're also going to dine out for dinner), this is a great option.  You can eat as heavy as you like  (Chilaquiles) or do what I did and get eggs benedict without bread.  Whatever you do, the brussels sprouts are the best in Nashville. They just are!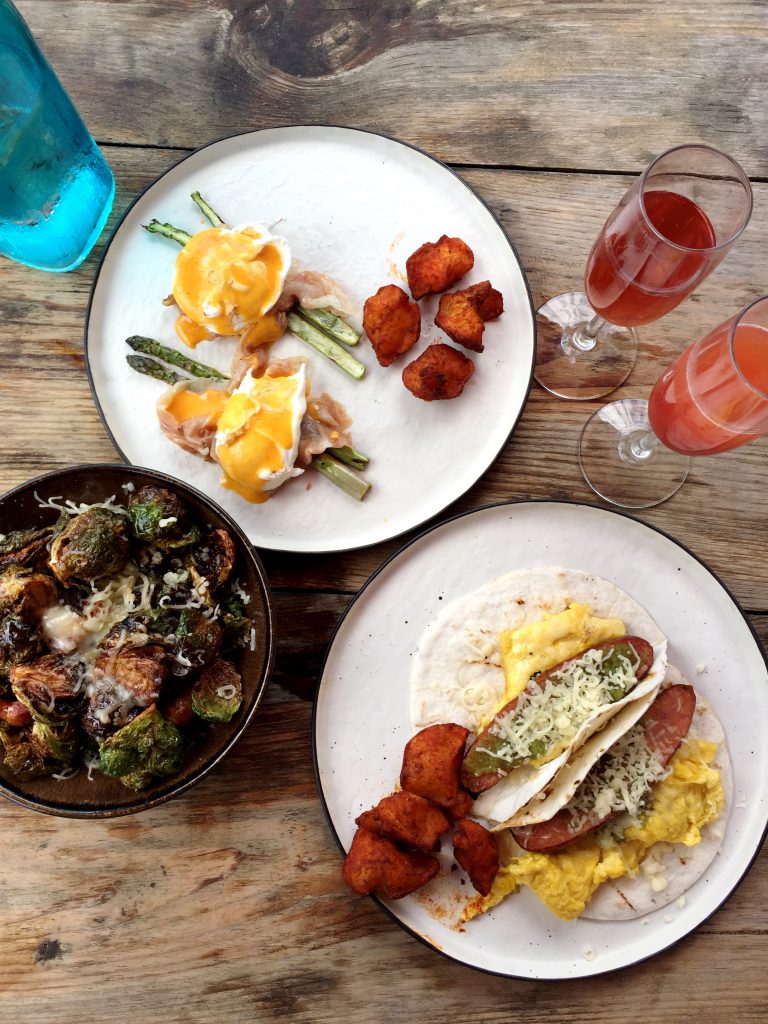 The Mockingbird – Cozy, glamorous setting with the coolest drink in the form of a popsicle. Paloma Pops are made from grapefruit, tequila, lime. They have yummy homemade cinnamon rolls and pretty donuts, but we were egging that day with The Three Eggmigas.  Tortilla strips, onion, tomato "migas" style.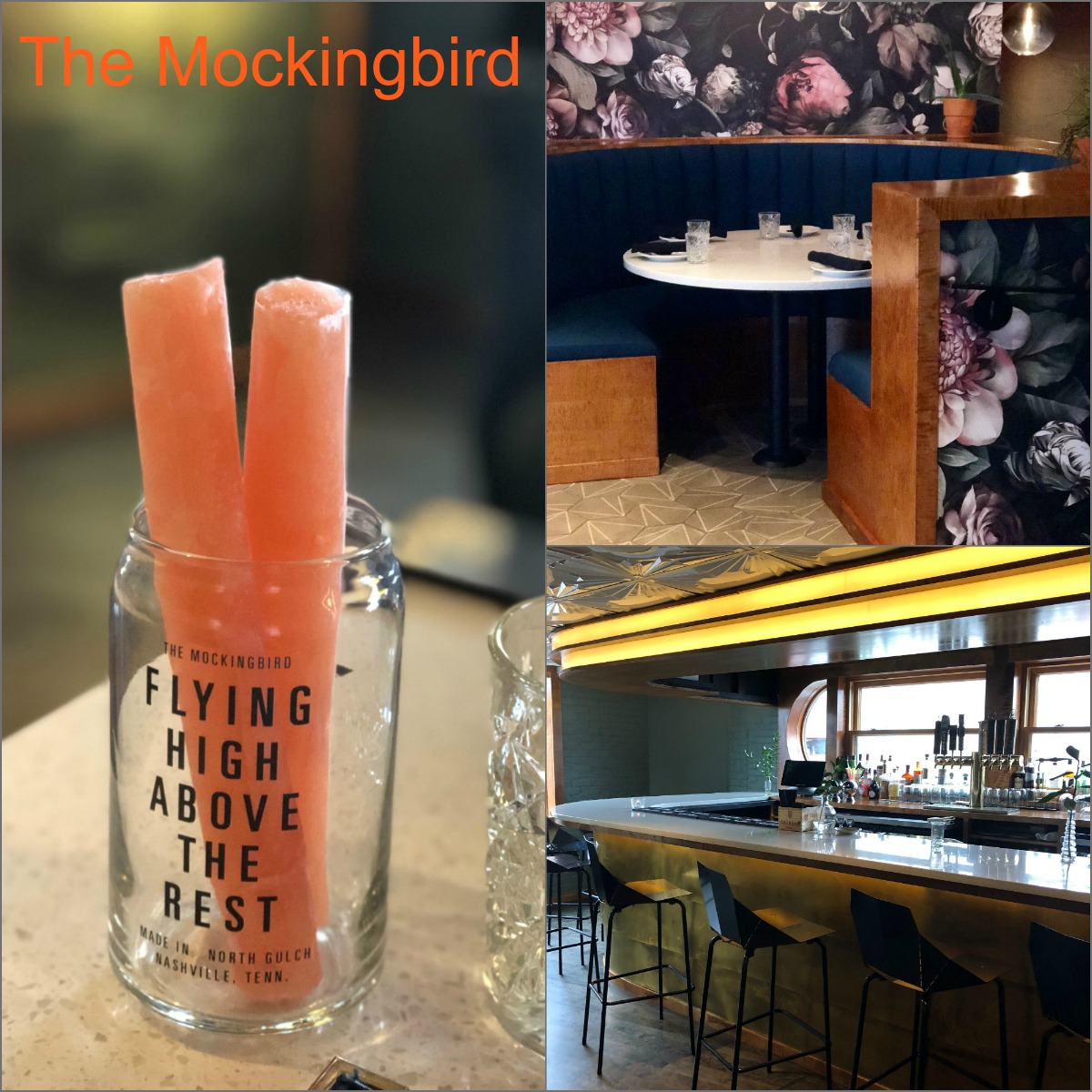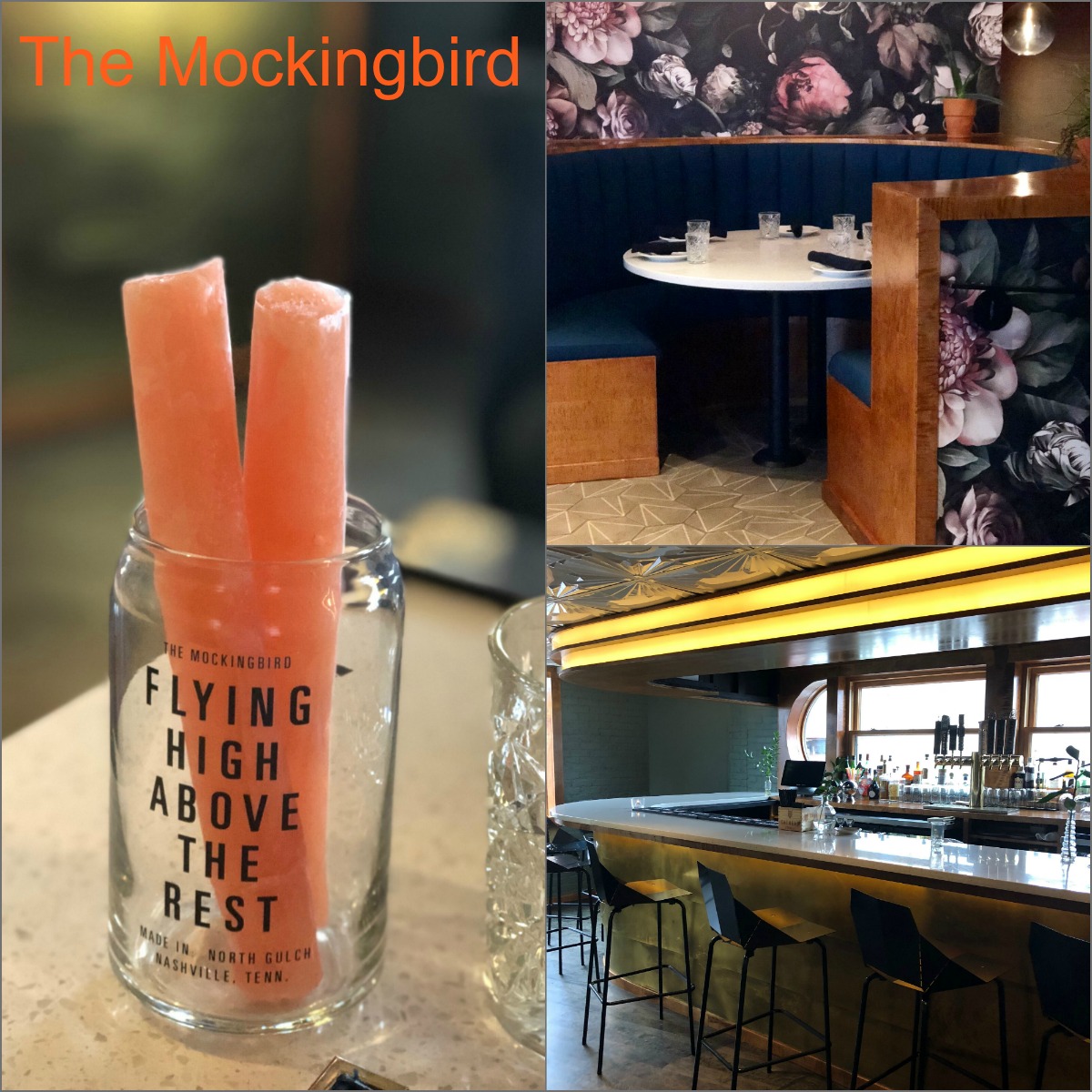 Brunch Nashville Places: 12th Avenue South Neighborhood
Epice -You'll feel like you're eating in a small town in a far off country.  An approachable charming and friendly  atmosphere with big Mediterranean flavors, Epice is a family owned Lebanese bistro that will warm your heart and your belly.  We especially liked the Beyrouti Hash, a ground sirloin dish made with onion, pine nuts and hot sauce. Another must order is the Epice salad with goat cheese, toasted almonds and fig vinaigrette. We look forward to going back for dinner.
The marble topped bar serves food and well-crafted cocktails like an old fashioned that has madagascar vanilla and cinnamon. They sure know how to garnish a Bloody Mary, and the French 75 is perfect.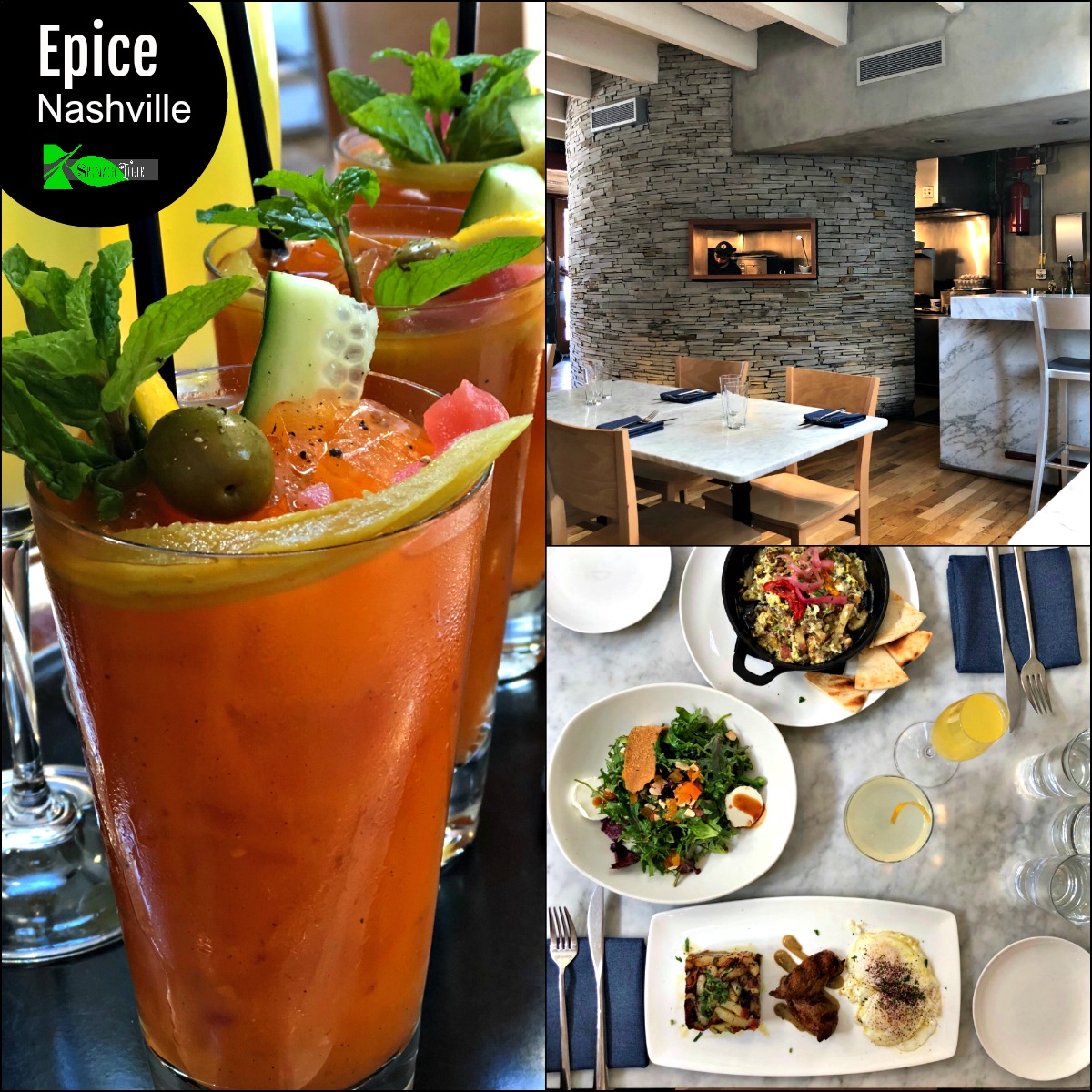 Urban Grub – You can eat big food off the menu, and they also have seafood and housemade charcuterie bar from 11am to 3pm on Saturdays and Sundays. This includes a wide assortment of fresh seafood, house cured charcuterie and unique salads featuring local fruits and vegetables. Four kinds of Benedict.  The works. Handsome decor. Valet Parking. Amenable to big parties.
Josephine on 12th Avenue South, another local favorite. Great for a BLT or French Toast, and might be the only place I know that serves Pennsylvania scrapple. It's a neighborhood, beloved ala carte brunch place. Also serves excellent dinners. Pecan sticky buns might be a good place to start.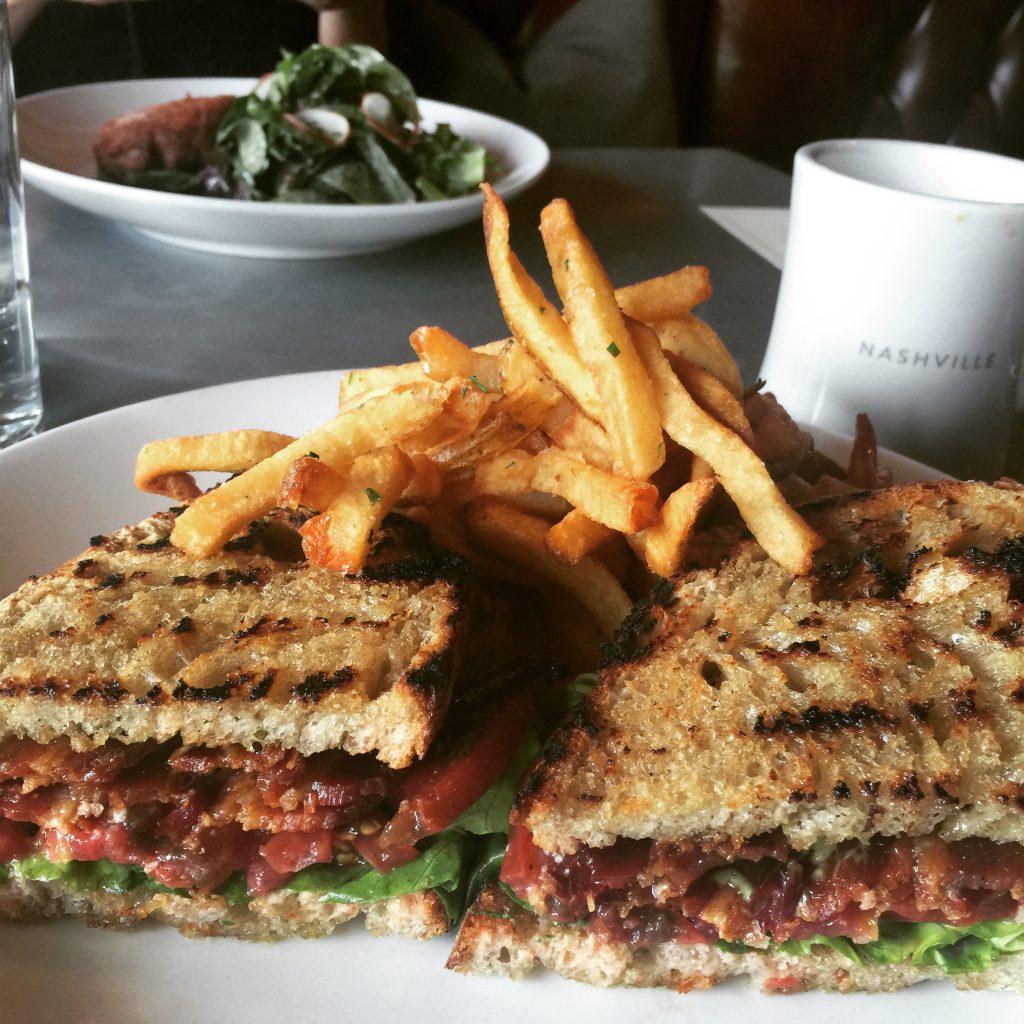 The Southern Steak & Oyster –  They have music at brunch and a big fat menu. Oyster bar is always on and it's one of the best in the city. You'll pay for those oysters, but we have no ocean here, and they get them here fast and fresh. They also have a pasta dish they put an egg on. If you really want Southern, though, get the waffles and chicken.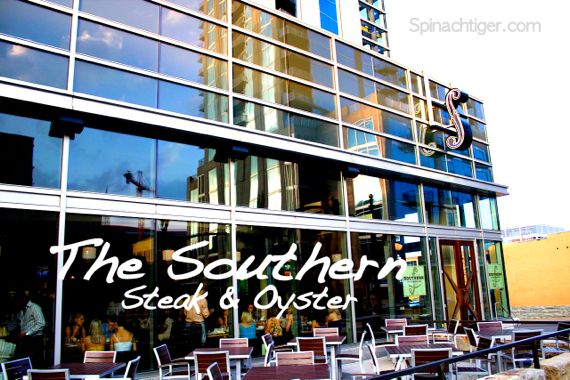 St. Anejo – I like the sangria and everything they have here, but the chorizo queso is amazing. See what I wrote about brunch here.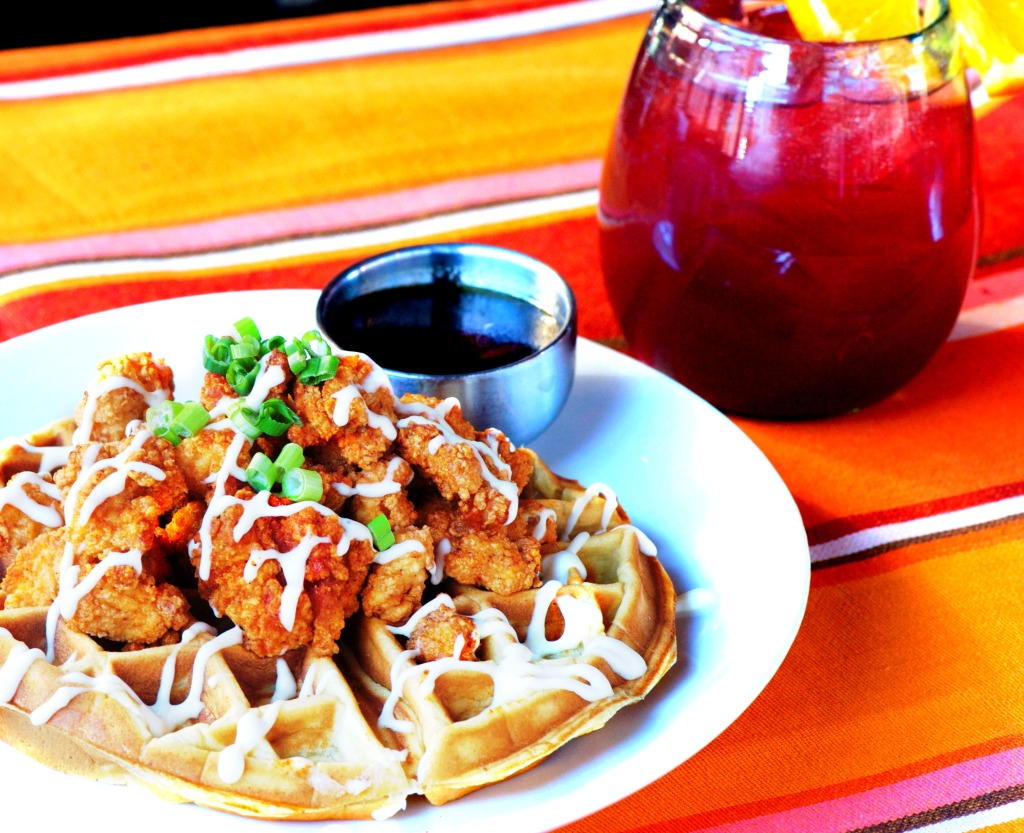 Sinema in the Melrose area, a glamorous upscale restaurant with a bubble service. One look at the picture and you get it ALMOST. They have stations for omelettes, crepes, and all the other usual breakfast fare.
Sinema's Bottomless Brunch is $25 per person. Children 12 & Under are $12.  A La Carte items are an additional charge.
Bottomless Bloody Marys & Mimosas are $15 per person.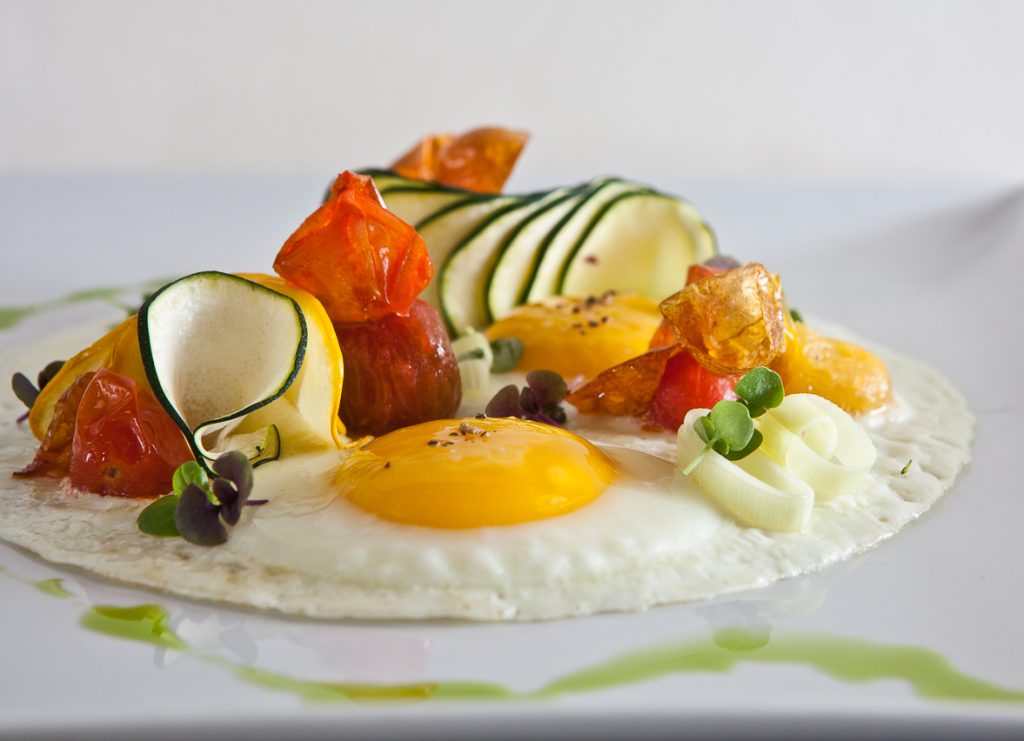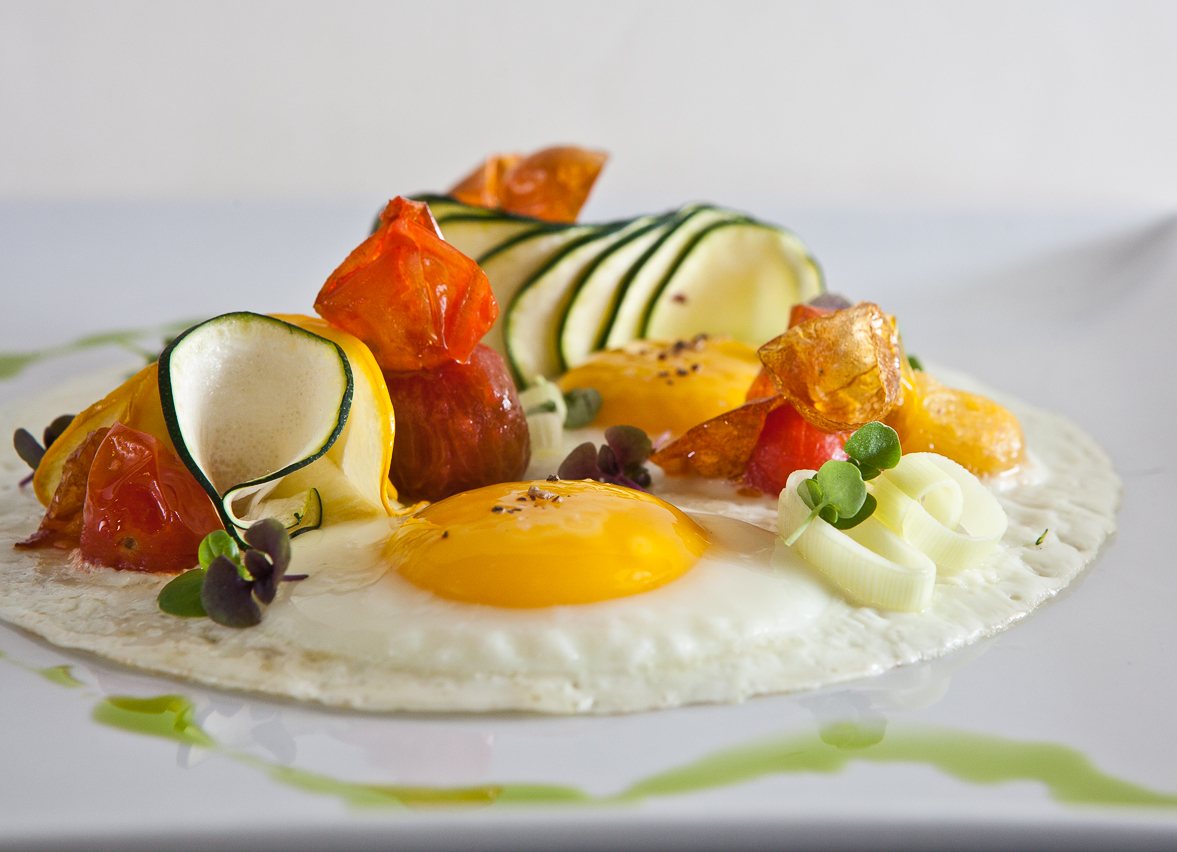 WeHo: at Wedgewood & HoustonUp and Coming Neighborhood in Nashville
There are few things that makes this one of my favorites.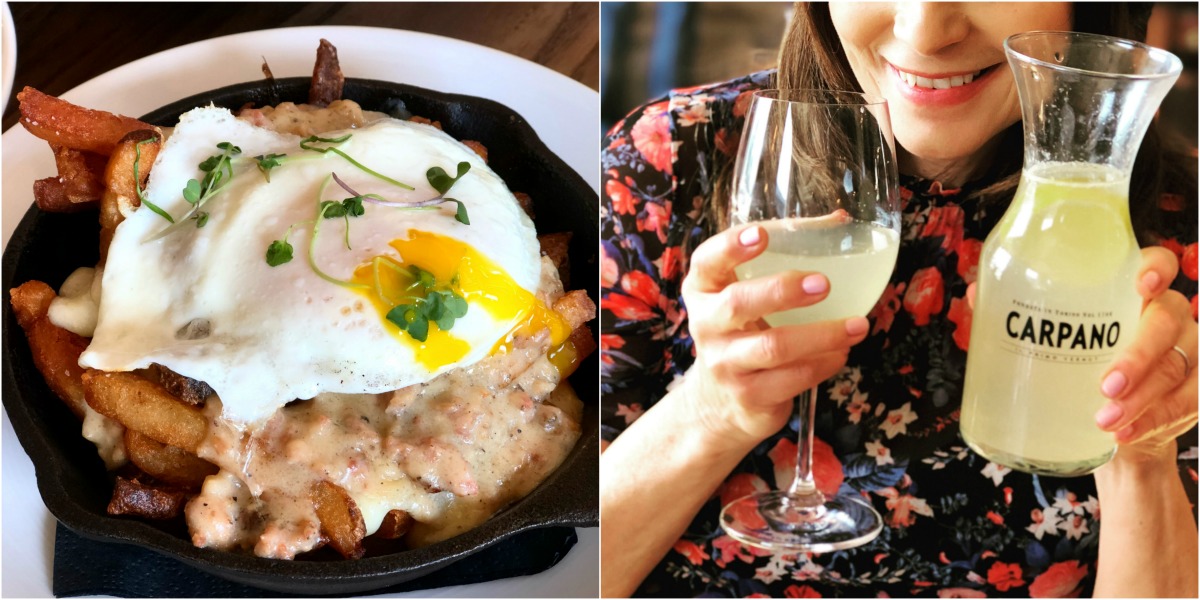 They have batch cocktails, which change every Saturday and Sunday. A batch is two carafes for $25, which is plenty for two people. They also have poutine. At night they have a duck confit poutine (yet to be tried) but at brunch, it's sausage gravy and a dippy egg. I ate every last bite.
Doug had the spicy breakfast tacos which were very good. The atmosphere is charming, stylish, but not pretentious. They kept some of the original structures inside this old stone building and of course, it's Ernest Hemingway inspired.
Nashville Brunch: East Nashville Neighborhood
Cafe Roze is a cozy, noisy gem that serves breakfast all day. We couldn't wait to add to our Nashville brunch post.
Cafe Rose is a pretty little restaurant, washed in pink and laden with classic marble counters. Sound panels could help, but the buzz of the place is part of its charm. Be prepared to wait on the weekends, although we found counter seats within 20 minutes. Service is friendly and I'm pretty sure you'll leave smiling and very full.
The dish that sets them apart from other eateries is the Country Ham Scrambled Eggs on Sour Dough Toast. It's exquisite and probably their signature dish. I took the hit on carbs with the sour dough toast, and it was worth it. The parmesan cheese has to be of the best quality because it was subtle and almost creamy tasting. The country ham was very thinly sliced and not at all too salty. I usually hate country ham. The eggs were soft and fluffy. I will be making a version of this dish at home very soon, so stay tuned.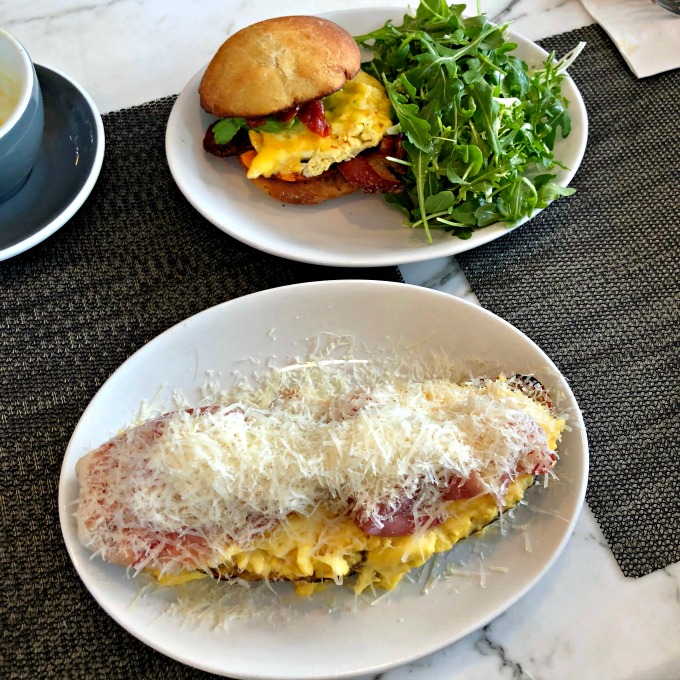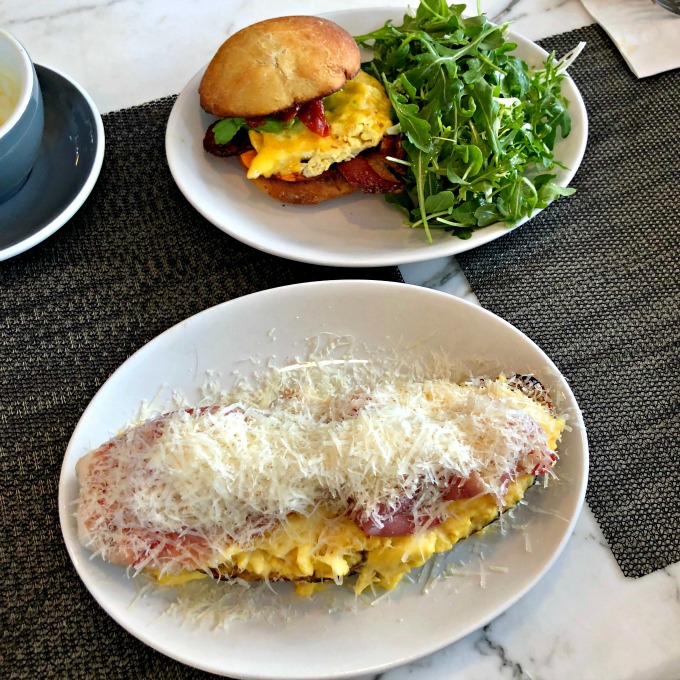 Doug got the breakfast egg sandwich and while good, it was too much bun. We recommend getting bacon and eggs with a side of that scrumptious sour dough toast.
Our neighbor, (meaning the guy next to me at counter seating) had this waffle with mascarpone and said it was divine. We'll certainly take his word.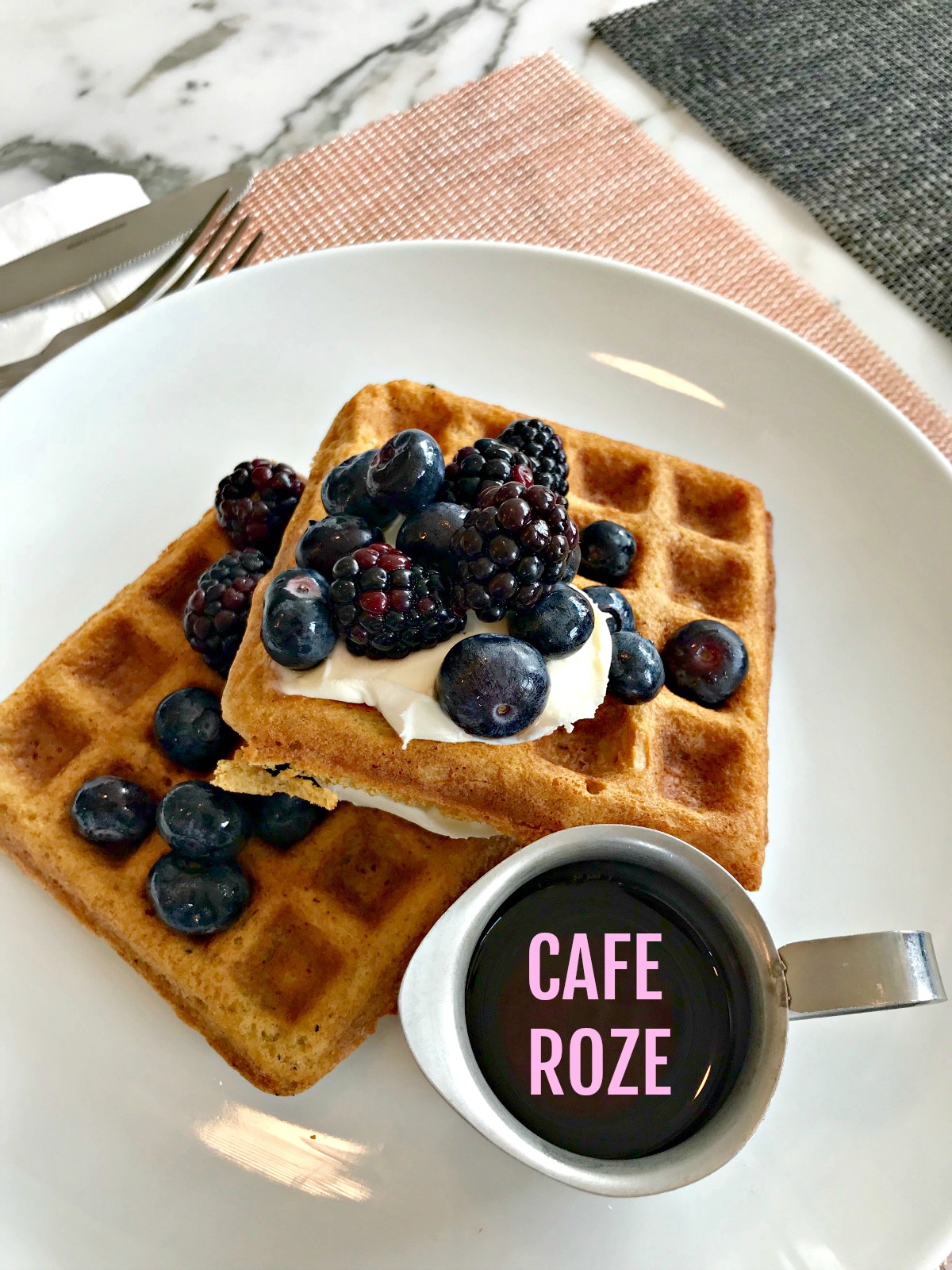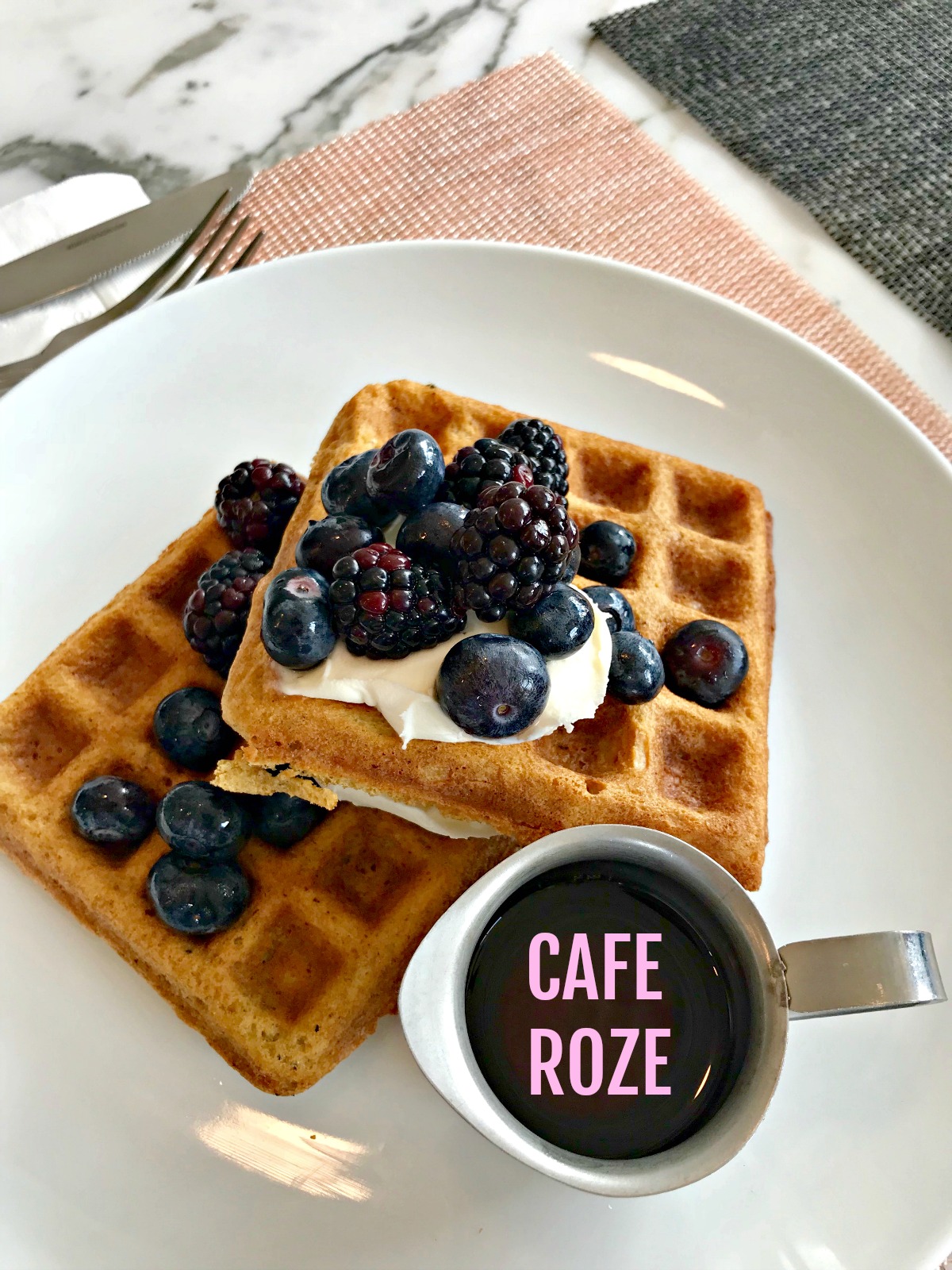 They have a specialty cardamom rose latte and while in theory sounds wonderful, I thought the rose was too much. I ordered the golden tumeric ginger drink and absolutely slurped it down, although I still think it could have more ginger.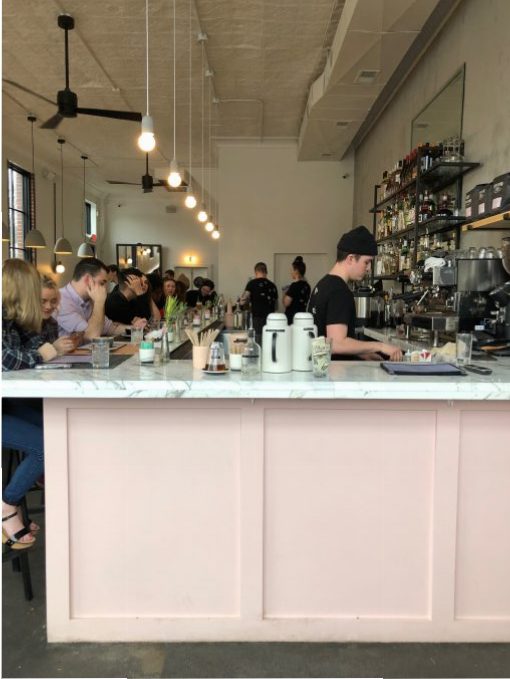 Fort Louis opened this year (2017) and quickly has become one of our favorite places for weekend brunch.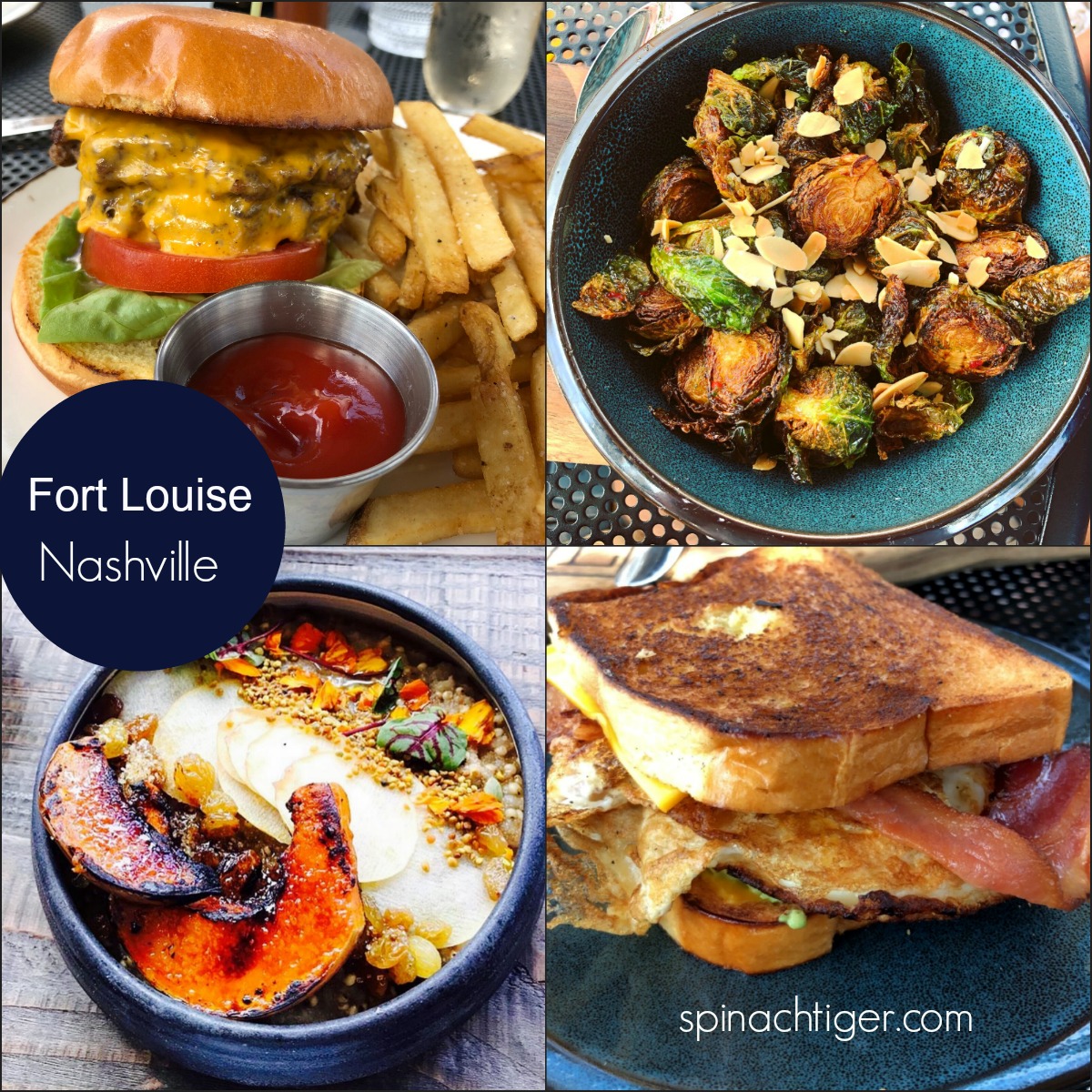 Open both Saturday and Sunday from 10:00 a.m. to 2:00 p.m.
The breakfast sandwich is described as egg, bacon, avocado on white bread toast with Duke's mayo. Mr. Spinach Tiger said he wanted to eat this all over again when he was finished. I'll tell you I took a bite and I agree. It's hard to believe a breakfast sandwich can be deserving of five stars!
The burger is insane. It's a double double and the meat is juicy! We also shared a beet and blue cheese salad with our food buddy, Nashville made and all agreed about this place. I snagged the Ancient Grains with charred squash off of instagram because it was too cool not to share.
Fort Louis is a small, quaint neighborhood eatery with some outdoor seating and a place we wished we lived next door to. Now we want to return for dinner.
Marché – Neighborhood Classy bistro in East Nashvill. On weekends you'll always a line at the door, egg dishes, crepes, croissant french toast,  pastries and cappuccinos. They also have Friday brunch.  A more casual French bistro where you can almost wear your pajamas. Never a bad bite; been around a long time, a local favorite, so be prepared to wait or get there early.
Margot, the big sister restaurant of Marche is now serving a very elegant "off the menu" brunch with French and Italian notes, homemade organic bread and all the class that Margot has provided Nashville year after year after year. This restaurant in the flux of all the new in our riveting food scene remains a Nashville favorite. Think Alice Waters. This picture as been provided from the instagram feed, nashvillemade.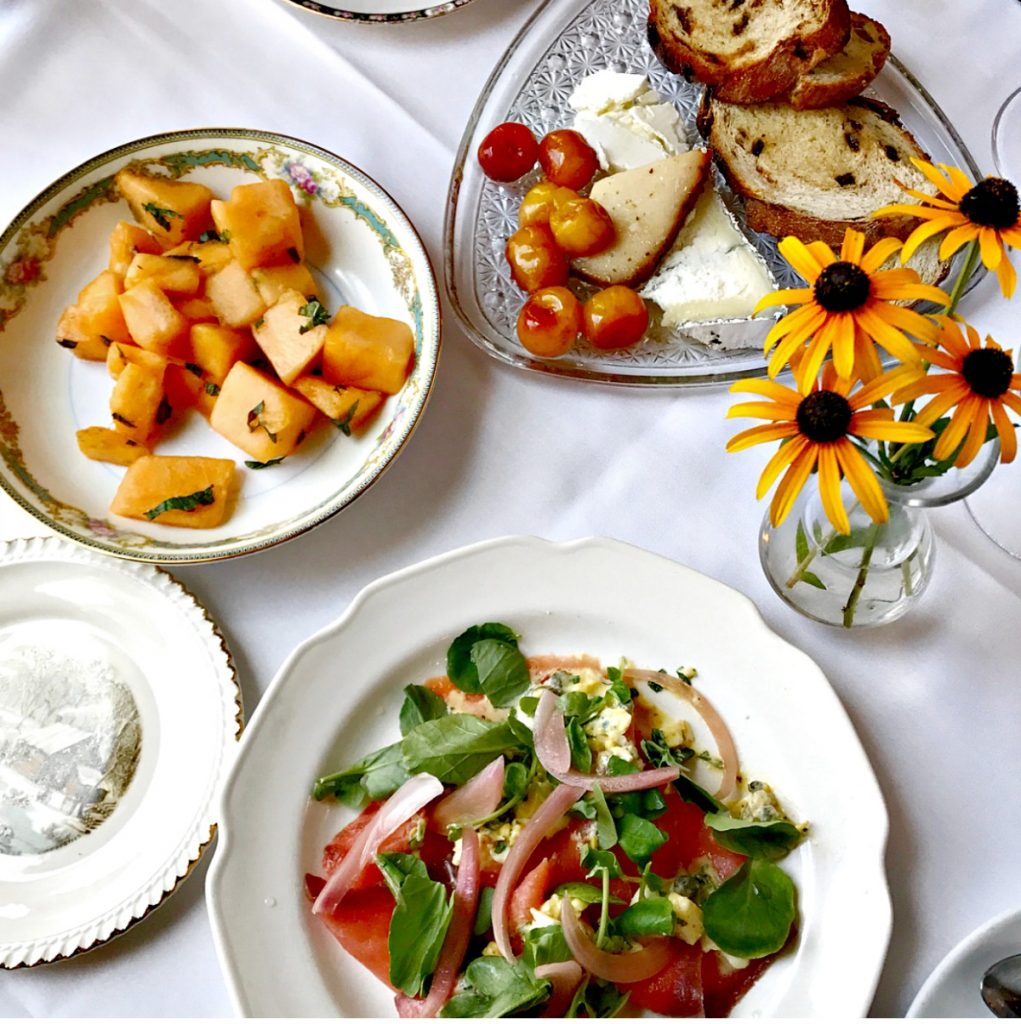 Butcher & Bee – Be surprised. I saw green eggs and lamb on the brunch menu, so I say, go. I've only had dinner and wow, they put their cool, modern, surprising spin on everything. A casual, cool vibe with no pretension where every little dish gets the oooh and ahhhs. Get the whipped feta! Actually, order as many dishes as you can. It's a real treat to eat here.
Family Wash – If you go just for the Napa Cabbage Salad and the Cauliflower, you're in good hands. I wrote about them here. Actually no matter what you order get that salad on the table.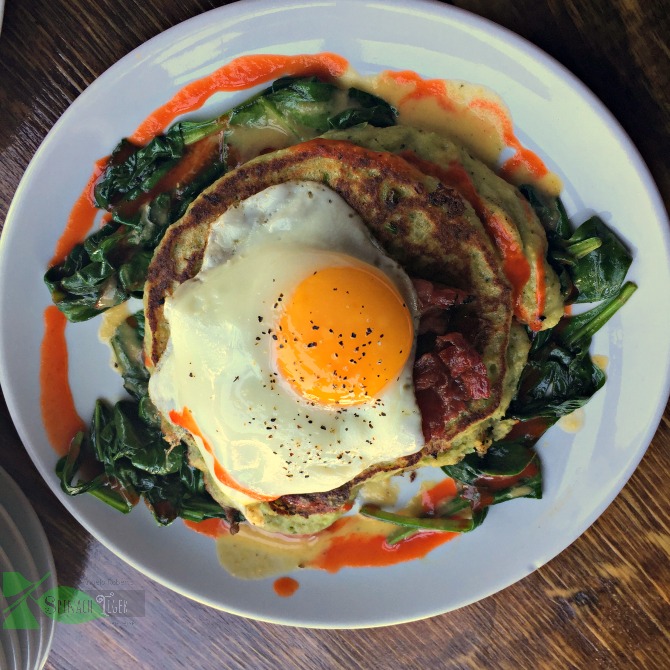 Brunch Nashville Buffets Worth Mentioning
Adele's – Features a Big Sunday Buffet.  You will find so many things on this brunch line up including my personal favorites, roasted chicken with salsa verde, the crispy potatoes and the raw cauliflower salad.  I made a version of that here, because I was to taken by it. Adele's also has a patio, and an open format inside, whether permitting. I also highly recommend dinner here (the roast chicken).
Kitchen Notes – Omni Hotel – Biscuits and jam galore and then more food than you can eat. Locals actually go to the trouble of driving downtown just to enjoy this brunch. I wrote about the Omni Hotel here.
This is not a complete list, but it's a good start and I'll be adding restaurants according to my own personal experiences. I also have a list of breakfast places coming. Fido, Nashville Jam Company and Proper Bagel head that list.
TAKE A DRIVE OUTSIDE of NASHVILLE  and try these places
The Old School Farm to Table,  technically called the Old School. More than charming, the food is great, carefully prepared to be comfort food with a little wow factor. It actually was a school and worth the drive. Make reservations because the cat is out of the bag on this place.  We had the red flannel hash (inspiring a new post to come) and a short ribs omelette. The Mr. had to start with these cinnamon buns and he bragged on the beermosa. I loved the grapefruit mimosa with a shot of St. Germaine.
We are returning for dinner and we can't wait. Take your out of town friends, and choose between the room with live music or the other side (depending on your mood).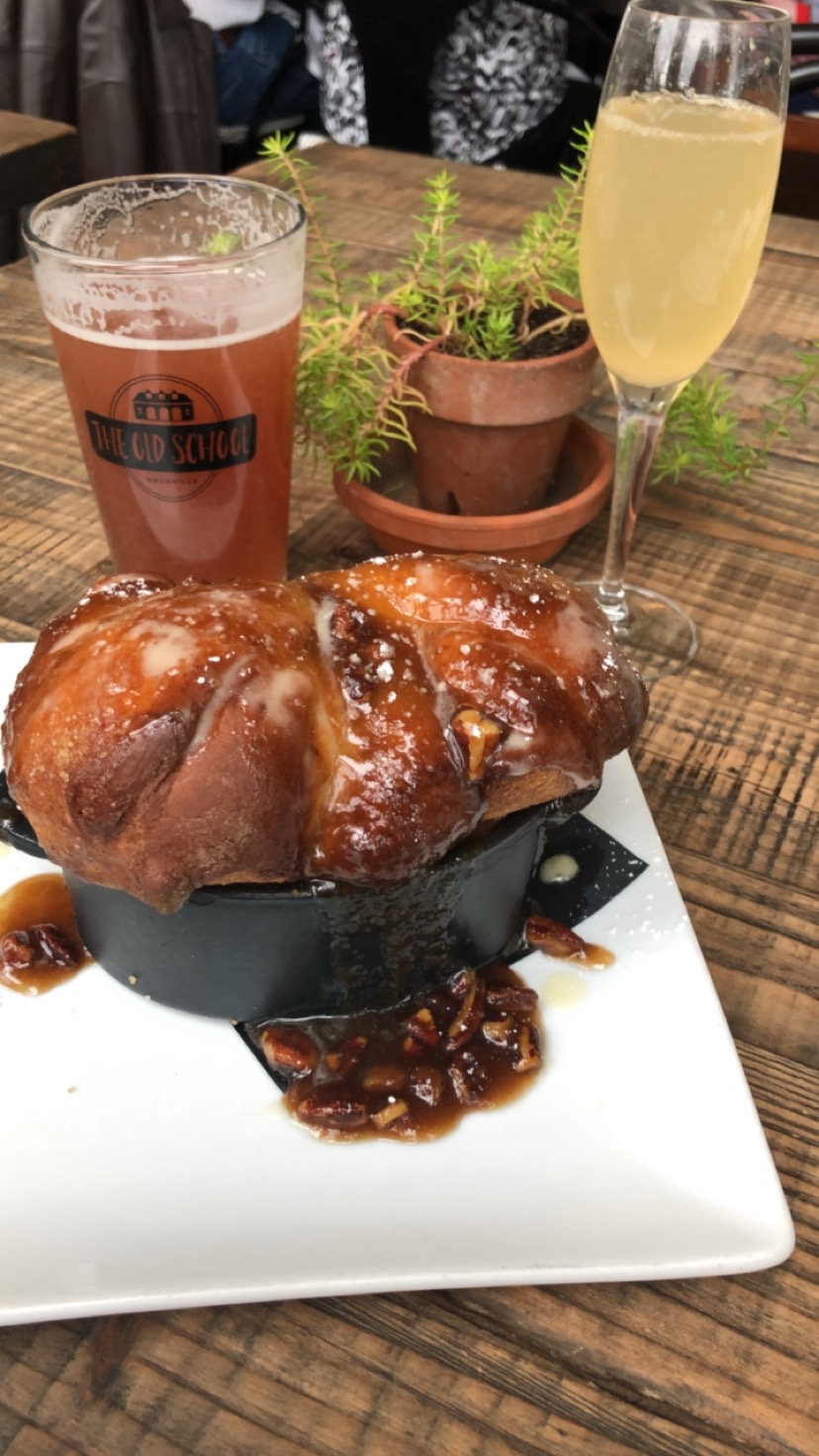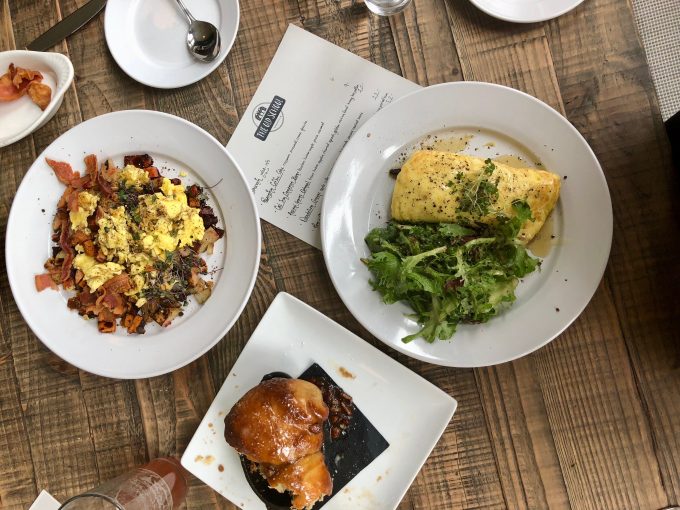 Pinewood Kitchen & Mercantile  located in Nunnely, Tennessee and not to be confused with Pinewood Social. Everything is organic, gluten free and prepared the healthiest way possible.
Pinewood Kitchen is the perfect place to drive to on the weekend when you're in the mood for a country drive and darn good farm to table food, because this is located right smack in the middle of their farm! Tell Mee (the owner, Spinach Tiger says hi."
The day we ate there was actually a Friday lunch and we feasted on burger, salads, and blueberry tarts all gluten free.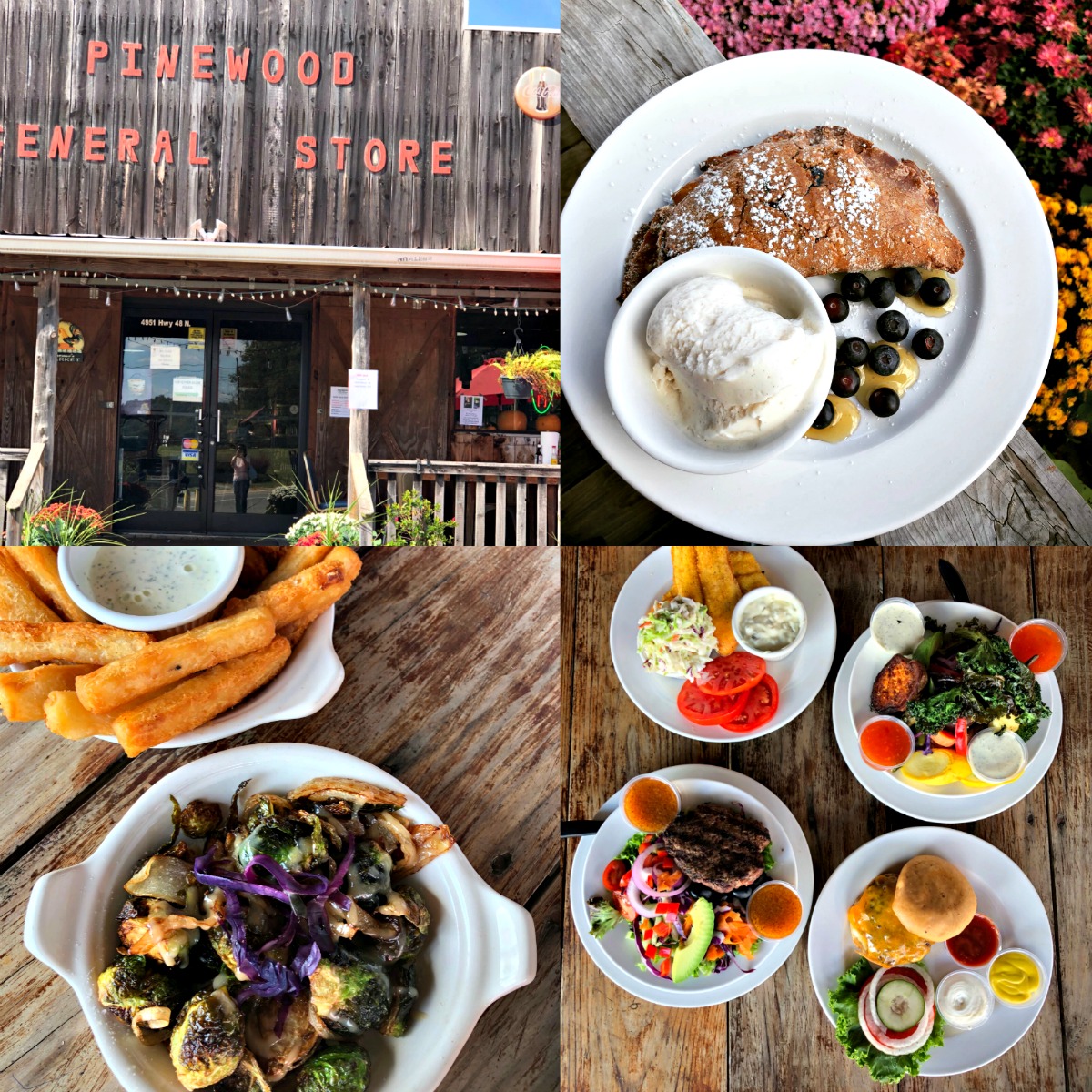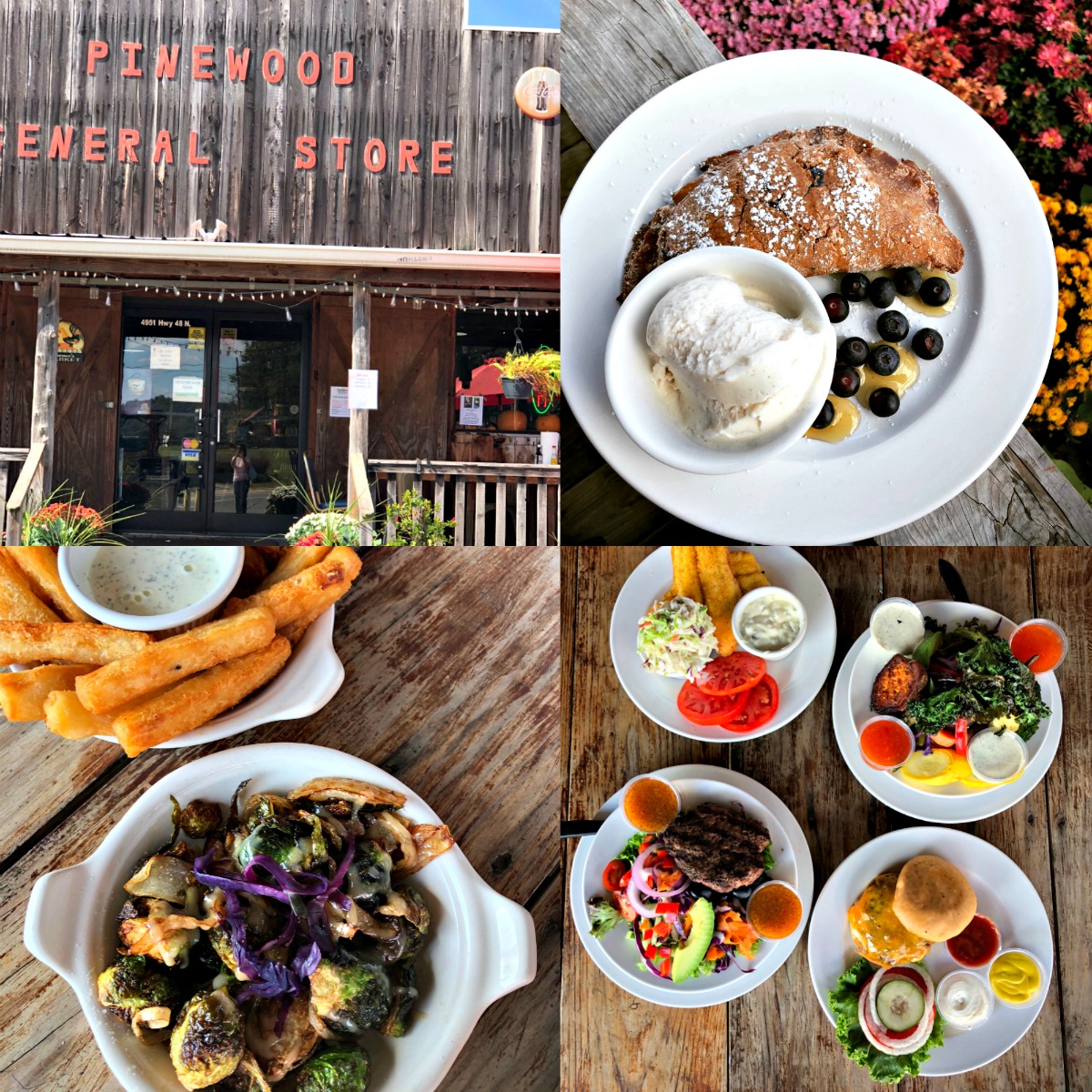 A Few Breakfast Joints that aren't technically brunch that I like.
Proper Bagel – If you love bagels, you'll thank me and thank them for opening bagel heaven. So many choices, so many cream cheeses. You can get my favorite lox (it's freshly cut) or a bagel egg sandwich, great latte.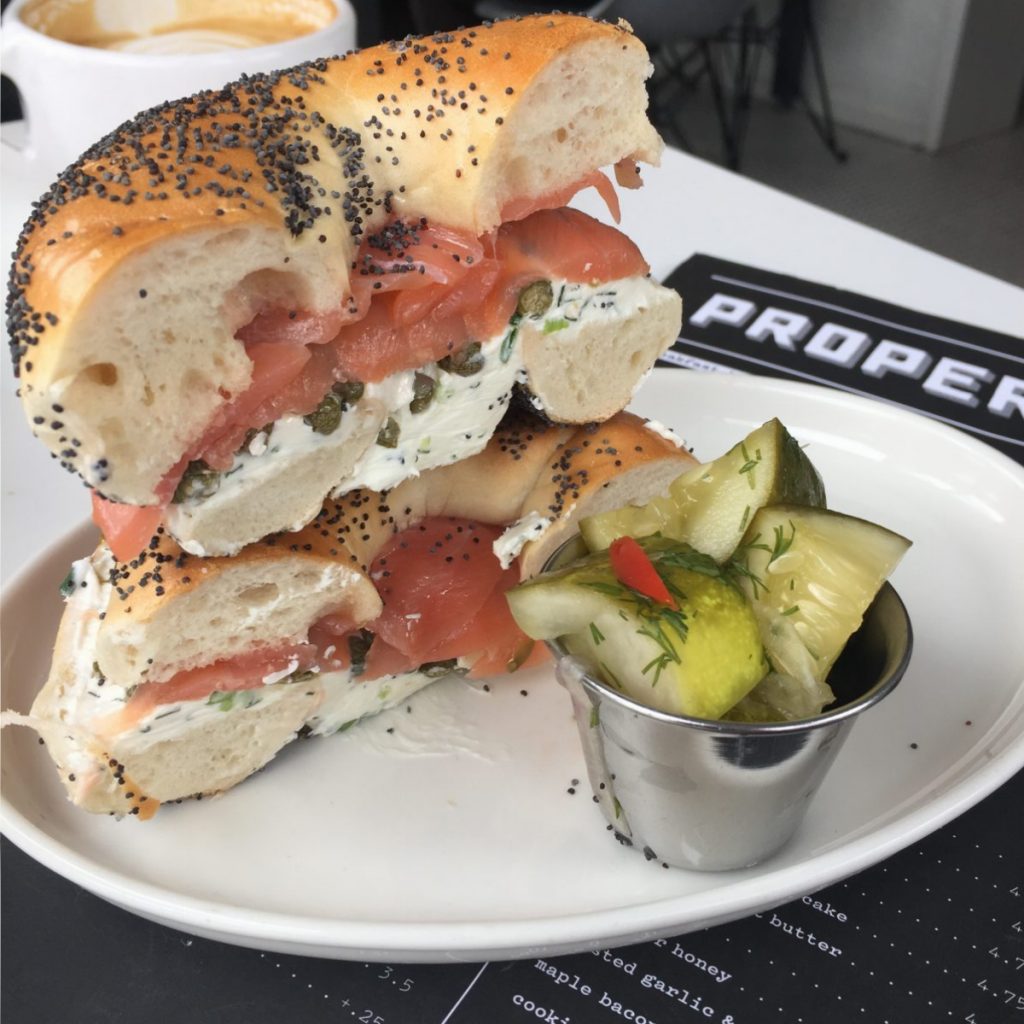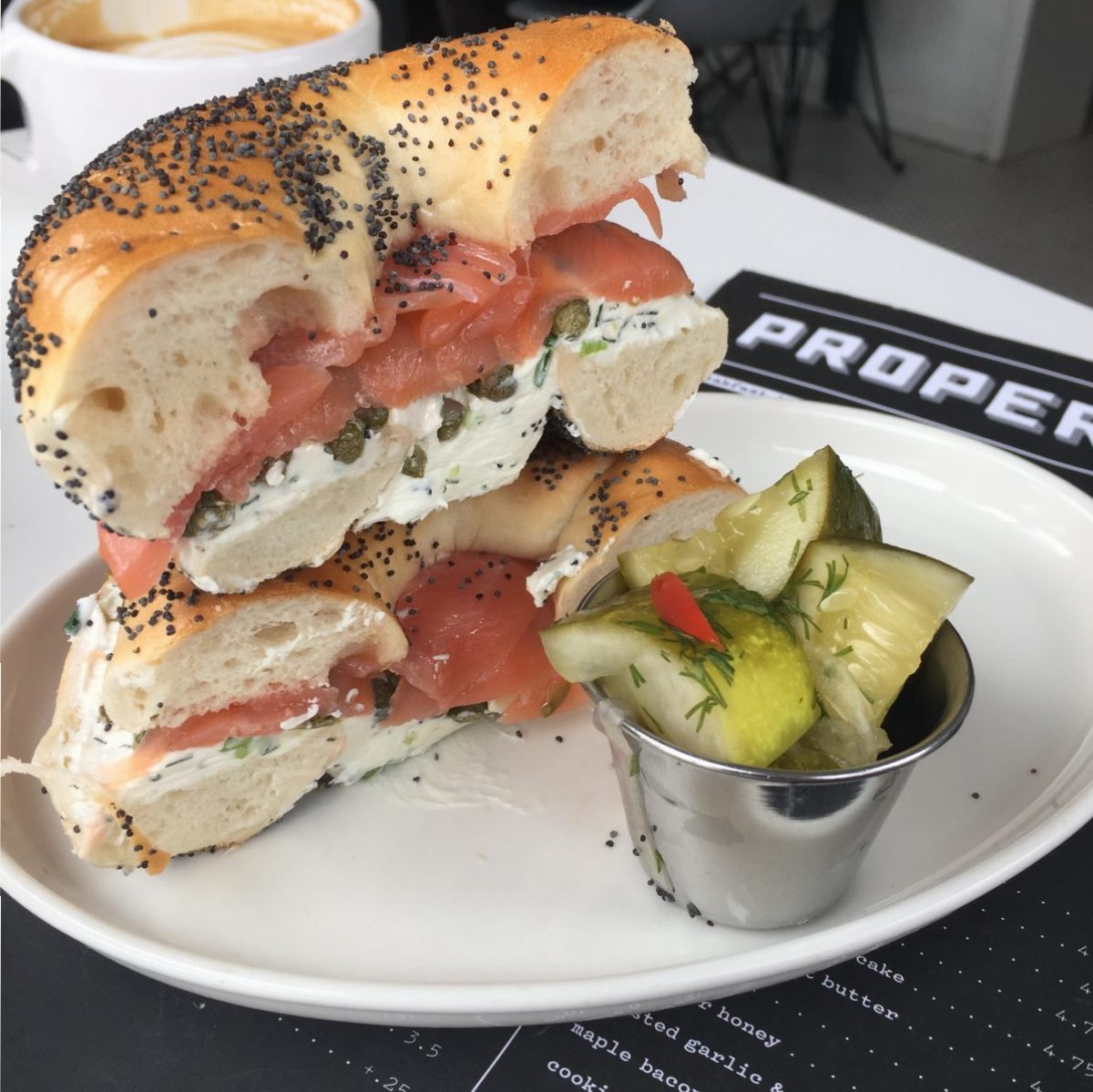 Fido – There's a line of college students on weekend mornings, but if you can handle that, you will get one great lattè and a variety of organic breakfast items. They are the oldest coffee house in Nashville, and they still get it right with organic fair trade beans, which they were brewing long before Starbucks came to town.
Pancake Pantry – Some say this Nashville icon is overrated, but the lines never end and the sweet potato pancakes are exceptional.  Hangover food. I always order the Grill Cook's Medley (hashbrown's with eggs), as they don't have gluten free products.
Pfunky Griddle – Make your own pancakes. They have a gluten free option that is quite good. You can also make your own eggs if you're doing a keto diet. I wrote about them here.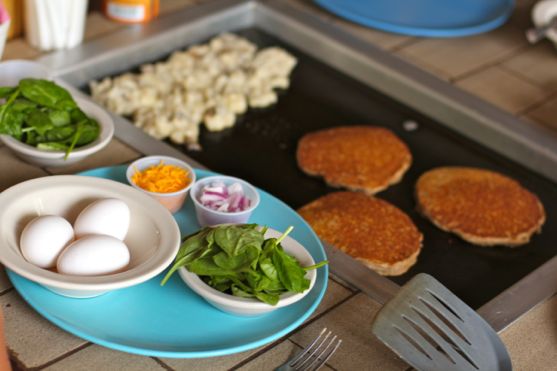 The Perch with four locations is a Coffee House with good breakfast food. Best almond lattè ever, and a wide assortment of crepes plates, scrambles and omelettes. (Psst. they have a few great salads too).
Heading South to Williamson Country a Little Bit Out of Nashville for Brunch
Mack n Kate's is a charming and elegant Southern find, in Northern Williamson Country. Brunch includes chicken and waffles, shrimp and grits, steak and eggs, with an ample use of local ingredients. I wrote about the dinners I've eaten here.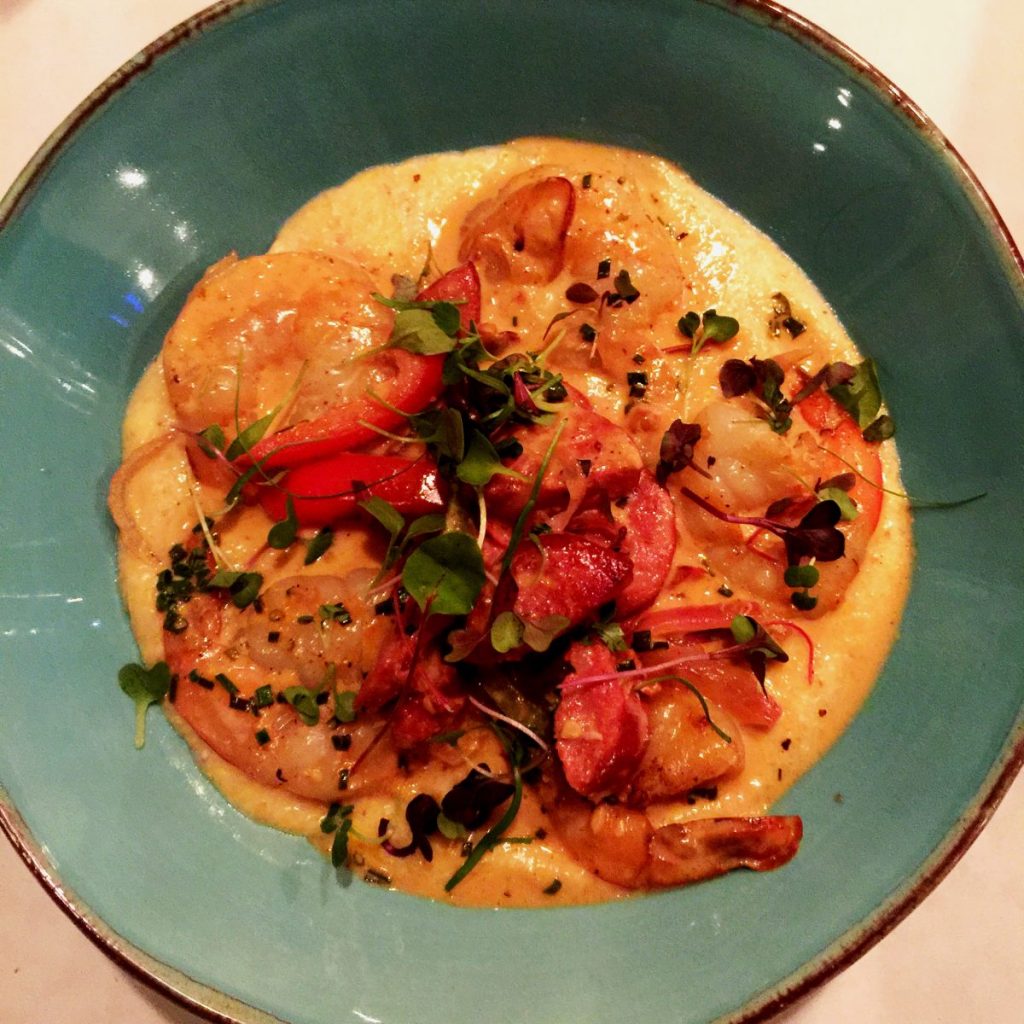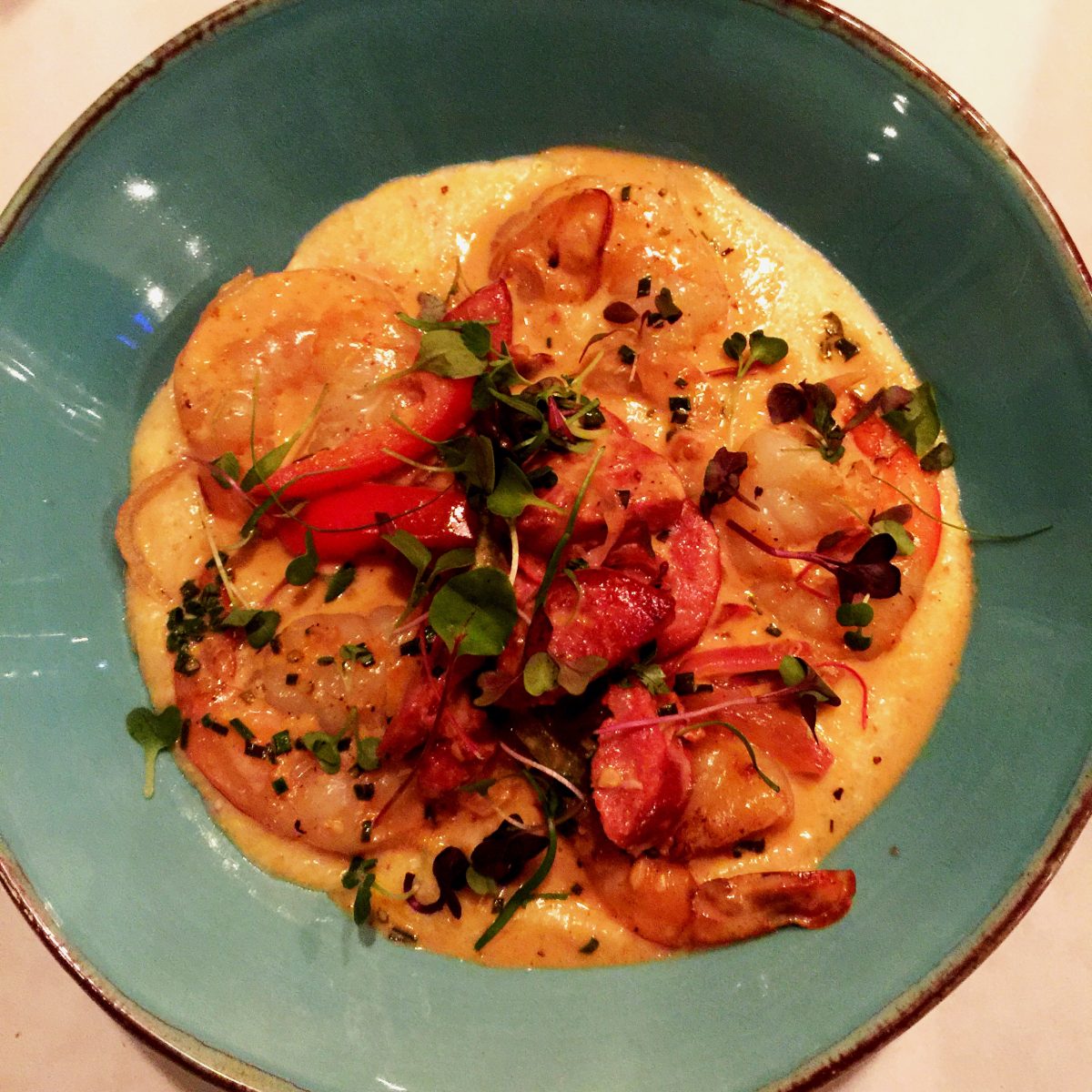 Tupelo Honey – not a pure locally owned restaurant, (a chain out of Asheville),  but worth mentioning for the good coffee, crafted cocktails,  and sweet potato pancakes. Other items they are known for are the fried chicken and biscuits and potato cracklins. (Those potatoes are so amazing). I'm dying to try the red flannel hash which starts out with roasted beets. (They have a killer beet salad by the way).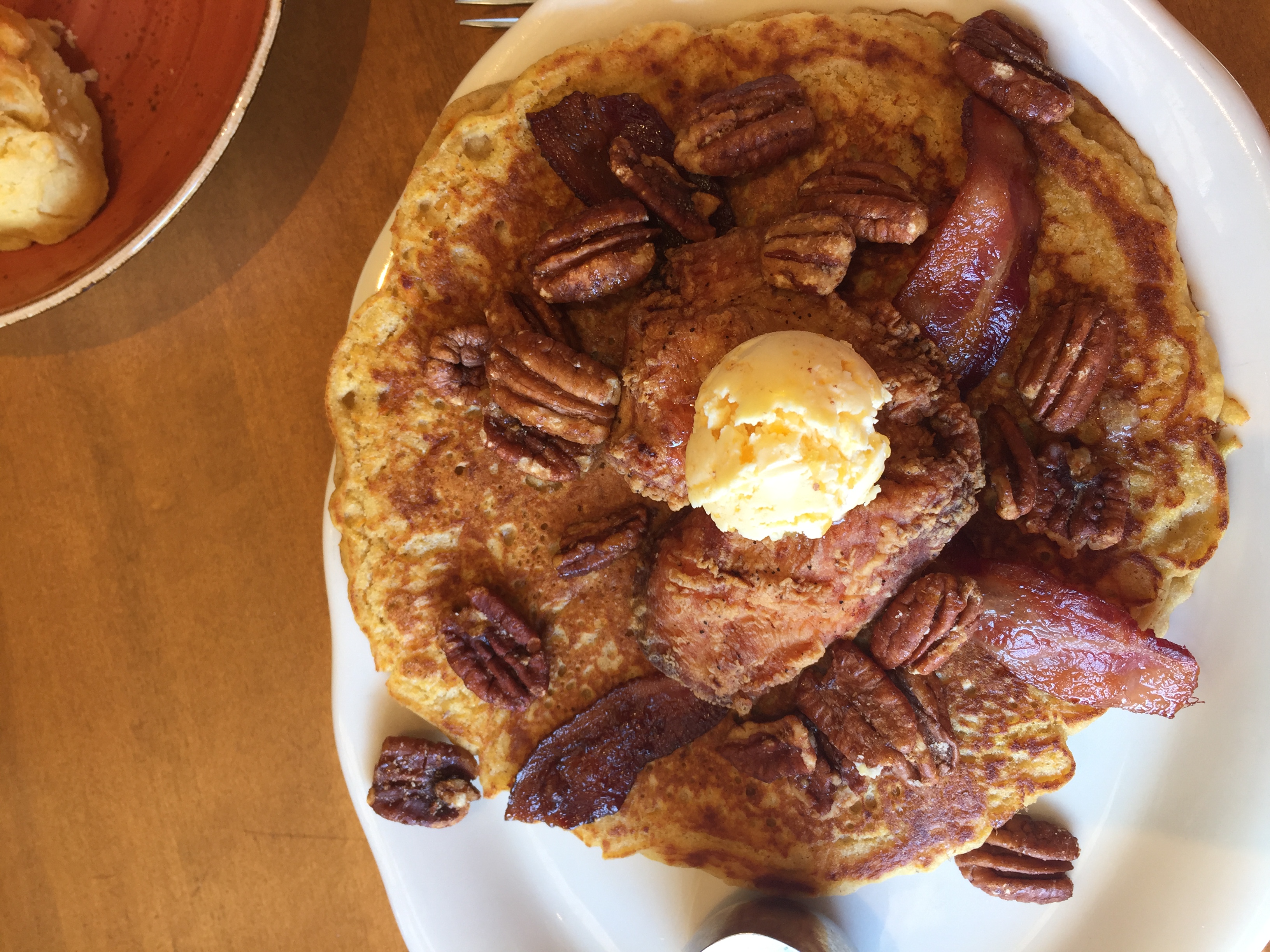 This is not a complete list and I'll be adding to it as we brunch around town. If you have any recommendations, please feel free to comment.
NEW WEEKLY FEATURE: Currently Crushing on these Nashville Restaurants.
There are affiliate links on this site, which do not increase your price, but earn Spinach Tiger a small commission.