Sponsored Blog Posts: I can help brands by creating approachable, tested recipes with high quality styling and food photography. Here are three examples of sponsored posts. Here, Here, and Here. I am also open to life style blog posts such as the post here.
---
Social Media (32,95)
(last update August 14, 2018)
    Facebook 
4,115 
Pinterest 
11,186
Twitter
6,580
Instagram
9260
  Youtube
2,182
---
Important Statistics (110,332 PageViews)
(last update August 1, 2018)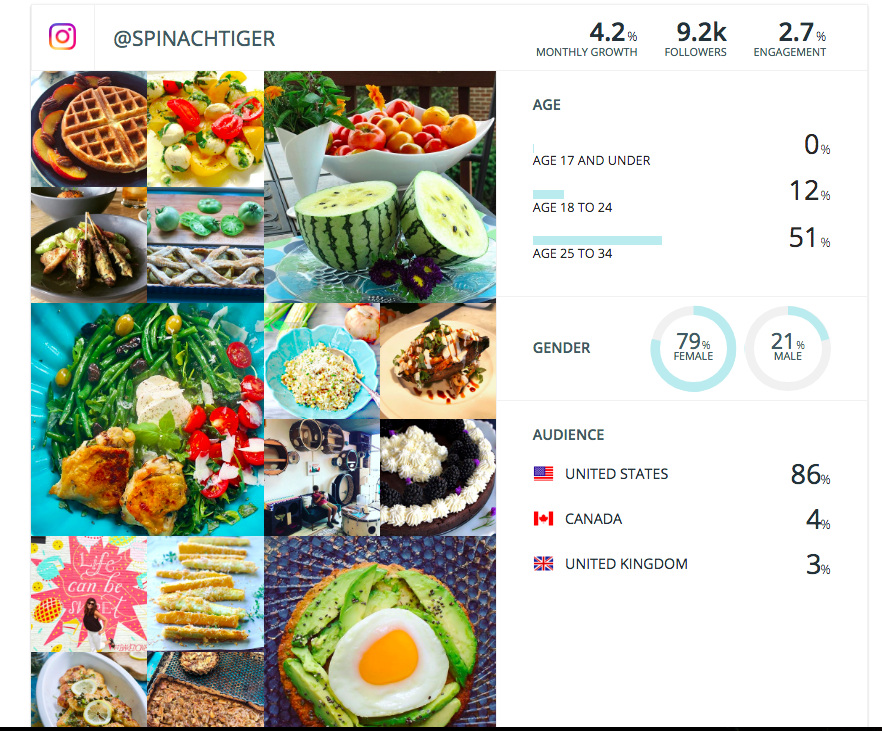 ---
Statistics from Google Analytics for Q1 – 2018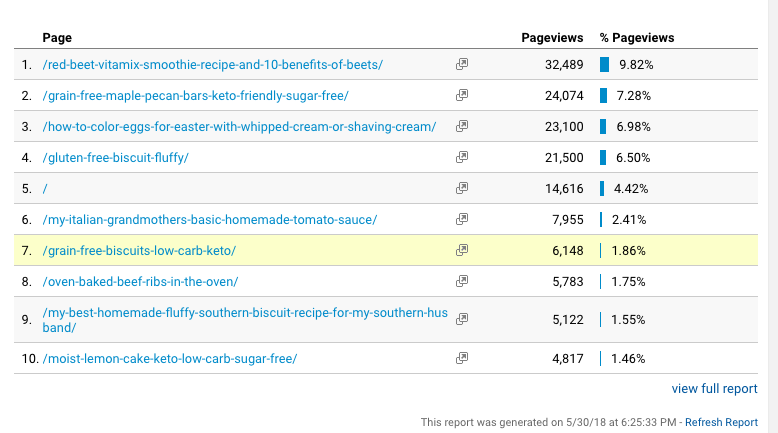 ---
Recipe Development: I can develop original recipes with photography as sponsored on Spinach Tiger or for brand websites.
I can cook or bake according to your customer profile, from comfort food to healthy or special diets, including gluten free, grain free, keto or paleo. I have expertise in cooking baking, including gluten-free baking, and keto baking.  There are over 1,000 recipes here to browse.
Recipe Videos. Please contact me for details. We can do food/drink videos.
Travel Posts: I will do travel posts that are related to food. This food press tour in Columbus, Ohio has had over 10,000 views.
Food Judge: I am  trained in the EAT Method of Food Judging, certified food judges. We judged the World Food Championships. I am judge for Purity's Ice Cream Contest every year since 2014.
---
Instagram Sponsored Posts
Last Updated July 1, 2018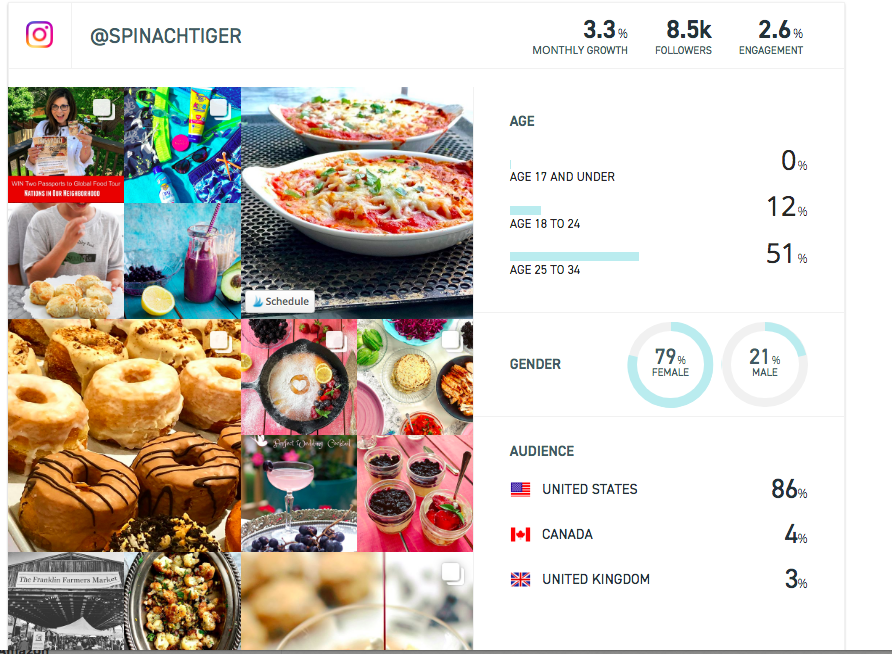 Sponsored Instagram Posts: Start at $100 per picture, depending on requirements.
Sponsored Instagram Posts: You can see examples of sponsored instagram posts Here, Here, and Here.
---
Prices for Sponsored Blog Posts
Prices for blog posts vary, depending on requirements. Contact Angela Roberts at Angela@spinachtiger.com
Privacy Policy found here.