Stove Top Candied Sweet Potatoes
s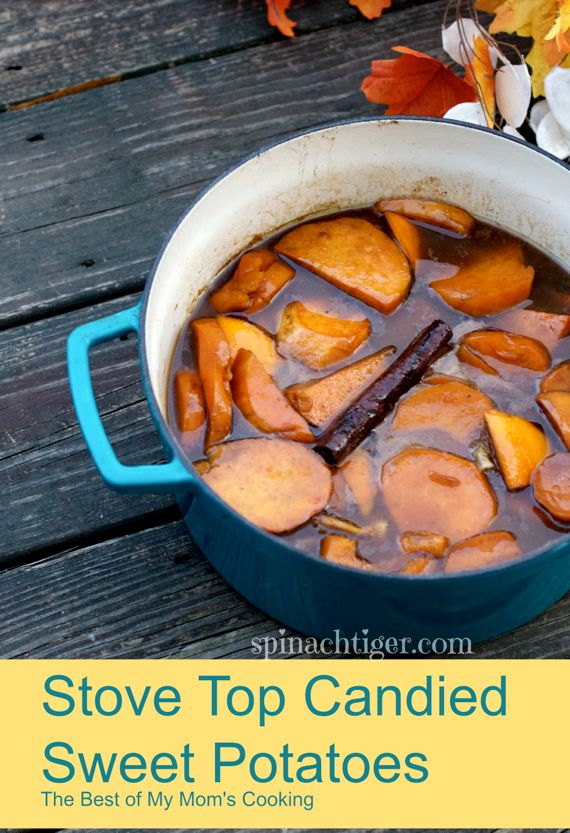 I don't usually eat food dripping in buttery, browned sugar, but I make exceptions and my mom's Candied Sweet Potatoes are one of those. Once you've eaten these (even if you don't have a sweet tooth), you'll be hooked. Food News Journal thought so too, and featured these this week in best of the blogs.
Retro Rose is my mother. She cooks very differently from me. She cooks more old school, and while I take notes from the past, I tend to go a slightly more modern, healthier route. There are exceptions. There are holidays, Sundays and just because I need retro food to feel good days.
Today, I started a new tradition, Thanksgiving Sunday, the day I get to cook all the foods I love and remember and invite friends over who will be heading in a different direction on Thursday.
The fresh turkey is dry brined, and then roasted in cheesecloth.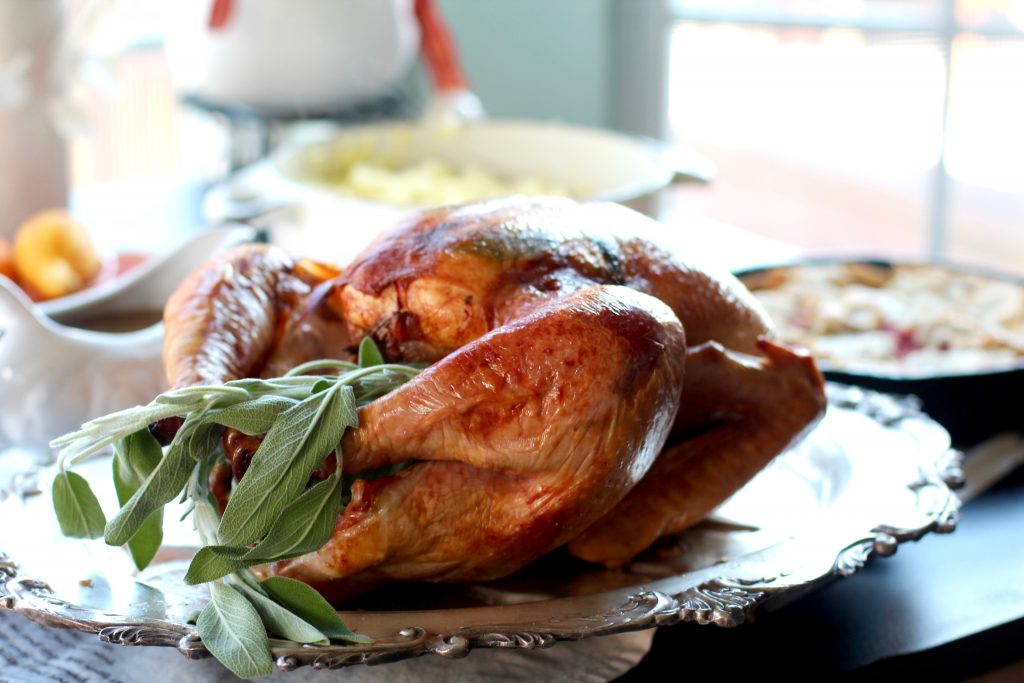 Retro Rose will bring the Pennsylvania Dutch Corn Pudding.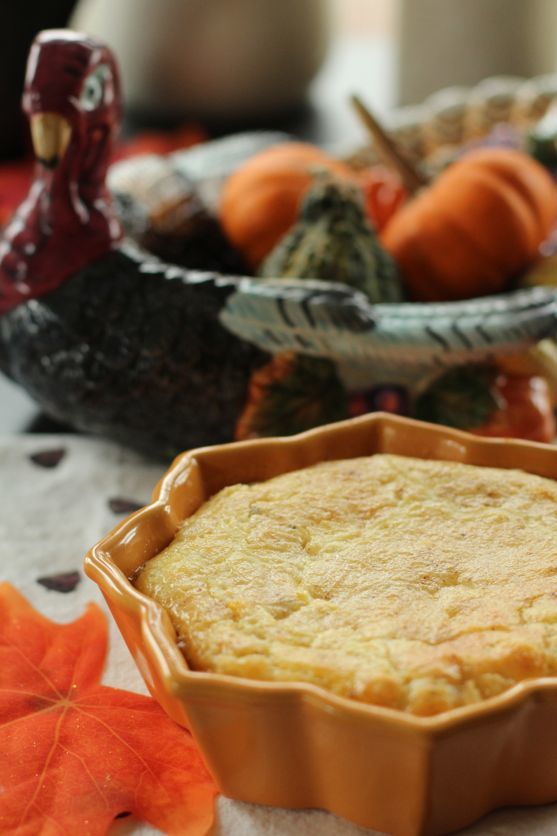 I'll be making roasted brussels sprouts and a pear and pomegranate salad and sweet potato biscuits. I've already made a medley of pies, blackberry, apple and pumpkin. Corn bread stuffing will arrive with cranberry sauce and wine. Retro Rose's friend Eleanor will bring her violin.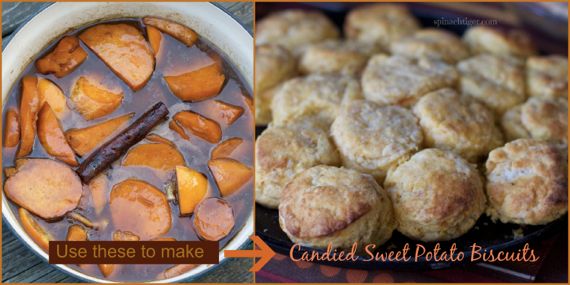 A lot of fuss for one day, but we revel in this. It's the one day of the year we indulge in making memories.
The Process for Stove Top Candied Sweet Potatoes
When you have leftovers, use them to make biscuits and sweet potato pie.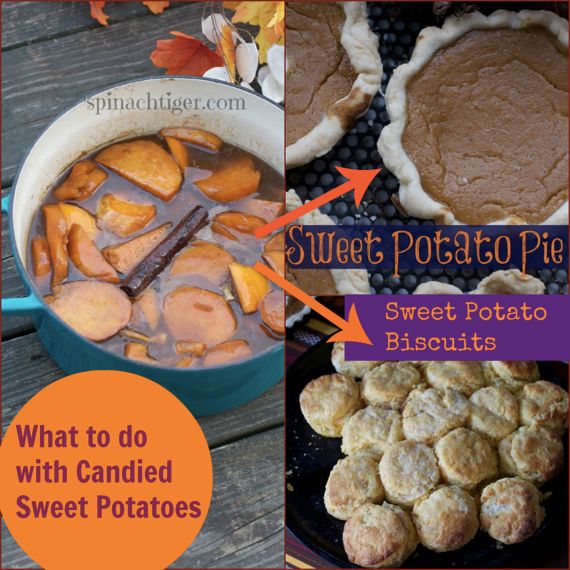 Thanksgiving is the best holiday for material for family movies. Families that are a little kooky, (who's isn't), and there are always reminders of harsh family moments along with the best family moments. I think food is the cushion for the drama, the disappointments, the broken hearts.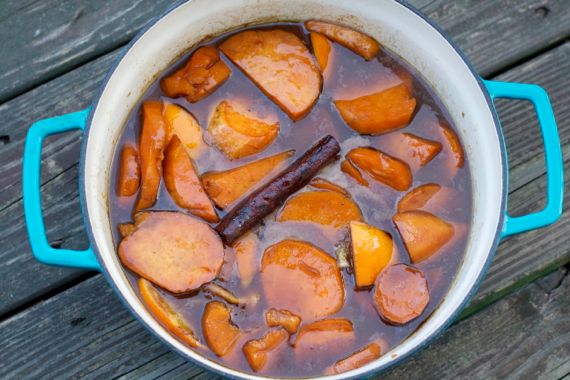 If we can connect a loving moment with a taste of stuffing, we fare better, because it's been my experience that even when a person has disappointed me, I am a lot more forgiving when there is food as a peace offering. It's easier to go visit my mother when she has good food on the table, and it helps me forget the things I need to forget.
We all have moments in our life we wish never happened, but a good meal is not one of them. When I eat Retro Rose's stove top candied sweet potatoes, all I see is a sweet Italian mama, cooking with love (which she is good at), and not the young, mother who often forgot she had children. Now, she is a "mom" who remembers.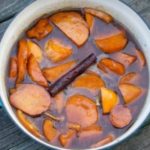 Print Recipe
Retro Rose's Legendary Stove Top Candied Sweet Potatoes
My Mom's Legendary Candied Sweet Potatoes with brown sugar, butter, orange and cinnamon.
Ingredients
2

sticks butter

2

cups

brown sugar

see notes

8

sweet potatoes

peeled

1

teaspoon

cinnamon

1

or 2 cinnamon sticks order here

1/2

teaspoon

cloves

1/2

teaspoon

freshly ground nutmeg

1/2

cup

apple juice

1

teaspoon

salt

black pepper

1

large naval orange cut into 4 pieces
Instructions
Cut sweet potatoes across into 1/2 discs.

In a dutch oven (large enough to fit all sweet potatoes), melt the butter with brown sugar. Add cinnamon, ground cloves.

Add in sweet potatoes.

Squeeze oranges over potatoes. Put orange skins in pot.

Season with salt and pepper.

Add in cinnamon sticks, nutmeg, and apple juice, (can add water or orange juice). You will need to judge how necessary adding liquid is.

Cover and cook on low heat for about an hour, stirring every ten minutes or so.
Notes
substitute 1/4 cup brown sugar with 2 tablespoons maple syrup
Please follow me on instagram. If you make this recipe,  please tag me #spinachtiger.
If you love this recipe, please give it five stars. It means a lot. xoxo