Southern Fluffy Gluten Free Biscuit Recipe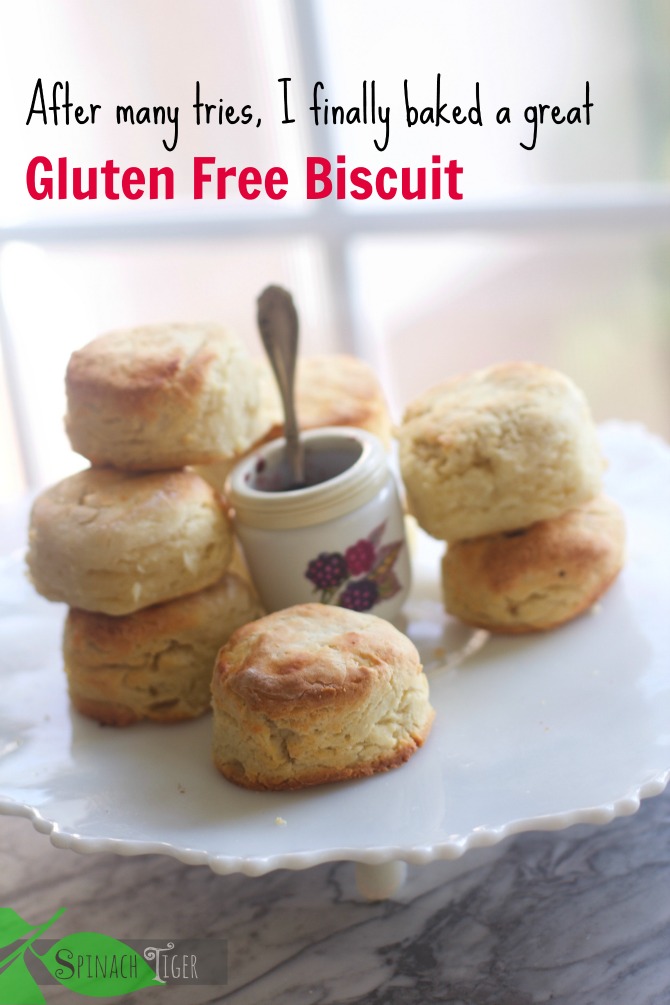 Finally, a Southern, fluffy, gluten free biscuit I am proud of. Friends, I am excited.
I have worked for six months experimenting on a gluten free biscuit.
You see, I never set out to make a good Southern fluffy biscuit here at Spinach Tiger, but I did and the comments and emails I still receive years later on this recipe  have proved how good my biscuit recipe and technique is.
However, I know many of you are gluten free, as am I, because of a health issue, and you deserve to have the best biscuit possible.
I have Hashimoto's, an immune disorder that affects the thyroid, and while gluten doesn't seem to make me sick, it's very discouraged. This is why you are seeing an increasing amount of gluten-free baked goods here.
I am one of more blessed people with this disease, because I haven't had any serious symptoms, as it was discovered early and medication has balanced my thyroid numbers. I want to keep it that way and eat as healthy as possible. That means no gluten. (It pays to get a wellness blood test every year that checks your thyroid).
Video for Gluten Free Biscuit Recipe
About Gluten Free Biscuit Recipes and My Trial and Error
This is not going to be the exact duplicate of my original Southern biscuit. However, I've gotten as close as I think I can get.
I experimented with flours.  I experimented with eggs, no eggs, buttermilk, fake buttermilk and cream, corn starch, no corn starch.
I made several batches, sometimes one after another. Then yesterday morning, the second batch of the day got the result I was looking for.
The problem with gluten free biscuit baking is that too many of the biscuits were grainy, tasted funky, and didn't rise. Sometimes they were too gummy and sometimes they didn't brown. The most noticeable issue was that, if left on the counter all day, they turned to rocks.
One unusual counter intuitive attribute about gluten free biscuits is that you can't eat them right out of the oven. The texture will be off; let them cool about five or 10 minutes. They will still be a little warm, but the texture changes.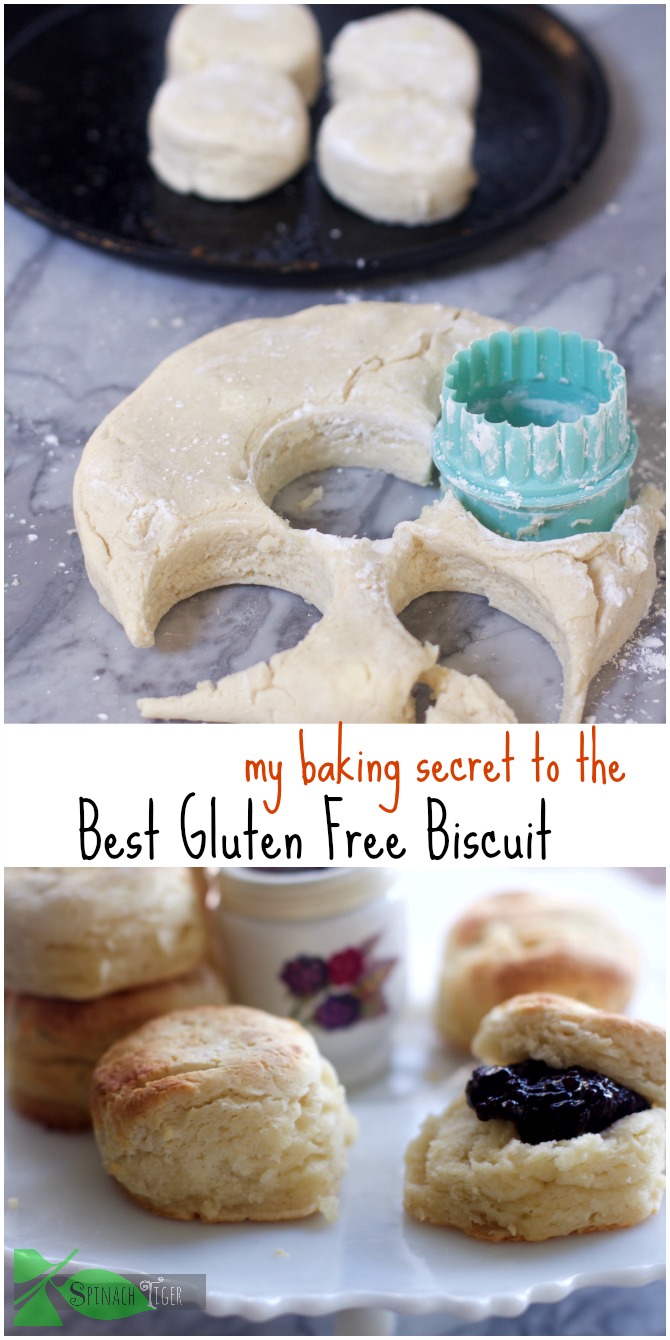 My Criteria for a Gluten Free Biscuit
Realizing gluten free biscuits cannot be exactly the same as gluten-floured biscuits, I still had a criteria.
Texture could not be grainy, but must be crispy outside, fluffy inside.
Flavor. No after taste, just buttery.
Rise. Biscuits would have to rise or they are not biscuits.
Southern Approved. Mr. Spinach Tiger, who has a perfect palate, gives the thumbs up. He tasted every batch, and actually guided me to the right balance of ingredients and texture.
My Secret for a Gluten Free Biscuit
This might seem odd, but I tried adding in ricotta cheese and this gave me the texture and flavor I was looking for. We made a batch without the ricotta cheese and it was not as good.
Flour. I did not mix my own gluten free flour because I know you're not going to do that and truthfully, that is just too tenuous and inconsistent. I chose a flour readily available in the grocery store.
Bob's Red Mill 1-1 Baking is the flour of my choice and you can order it here.  If that changes, I'll let you know. If you think you have something better, let me know. They have a biscuit recipe on the back and I did not use that.
Stay away from gluten free flours that have beans because the flavor will not be satisfactory. Stay away from gluten free flours where the first ingredient is corn starch.
Corn Starch. I've seen some recipes out there that add a half cup of corn starch. I tried that recipe that claimed greatness and it was the worst of ten batches.  The biscuit was grainy, flat, and tasted terrible.
Eggs. Many recipes call for 1 egg per cup of flour. I found that 1 egg per two cups of flour reduced that odd gummy texture I didn't like. I've recently started using Happy Eggs, true free range eggs, and I highly recommend them.
Egg Substitute: I've discovered that you can substitute the egg with 1 tablespoons of golden flax, mixed into 3 tablespoons water.
Real Buttermilk. I cannot stress how important this ingredient is. It's not just texture; it's flavor and I buy the highest fat content I can.  I always add just a pinch of baking soda to the buttermilk, but not to the flour.
Butter. Real unsalted butter is the only way I make biscuits, again for flavor and texture.
Salt and sugar add flavor and the sugar helps the biscuits brown.
I paid attention to the tips I've outlined in my original Southern Fluffy recipe, such as keeping the biscuits touching and using a cast iron griddle at a very high heat of 450 degrees.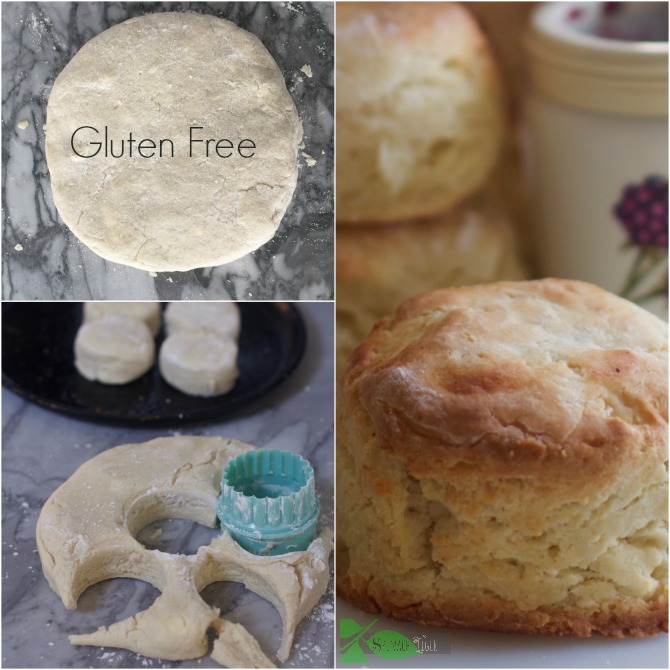 You may also want to try these gluten free sweet potato biscuits.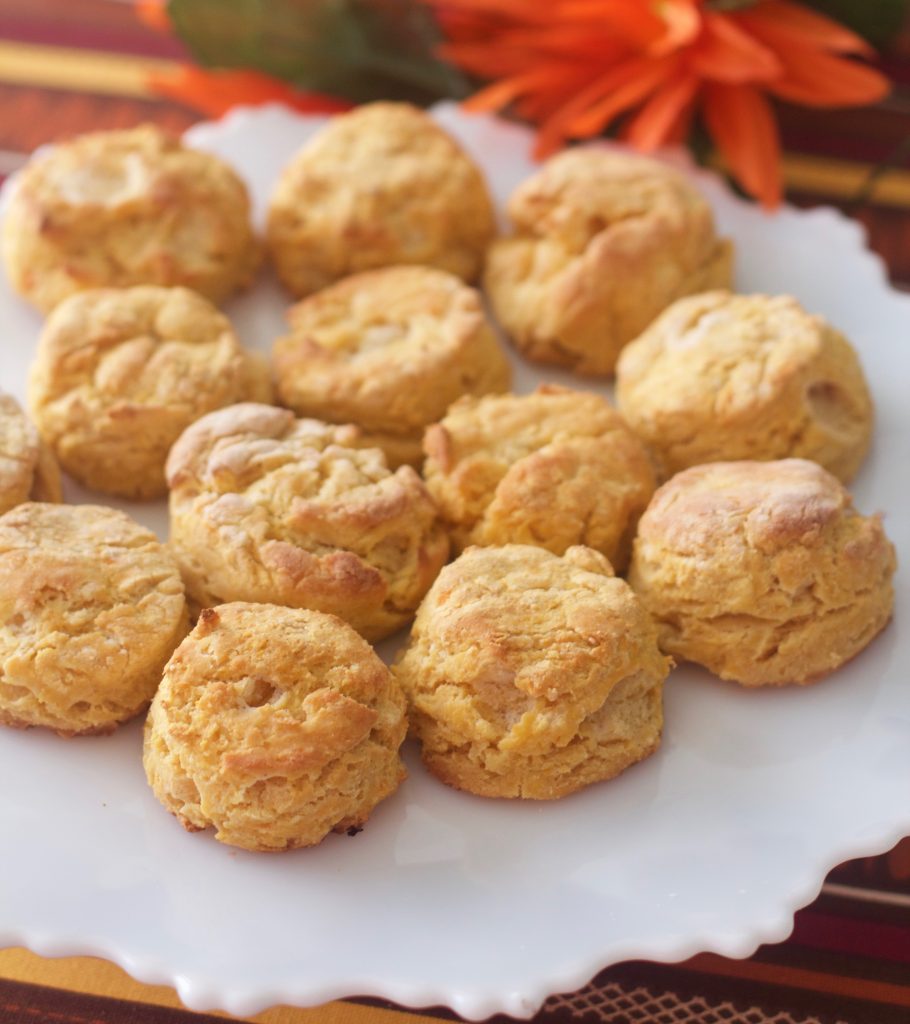 You may also like my latest GRAIN FREE BISCUIT which is also low-carb, low calorie and diabetic friendly.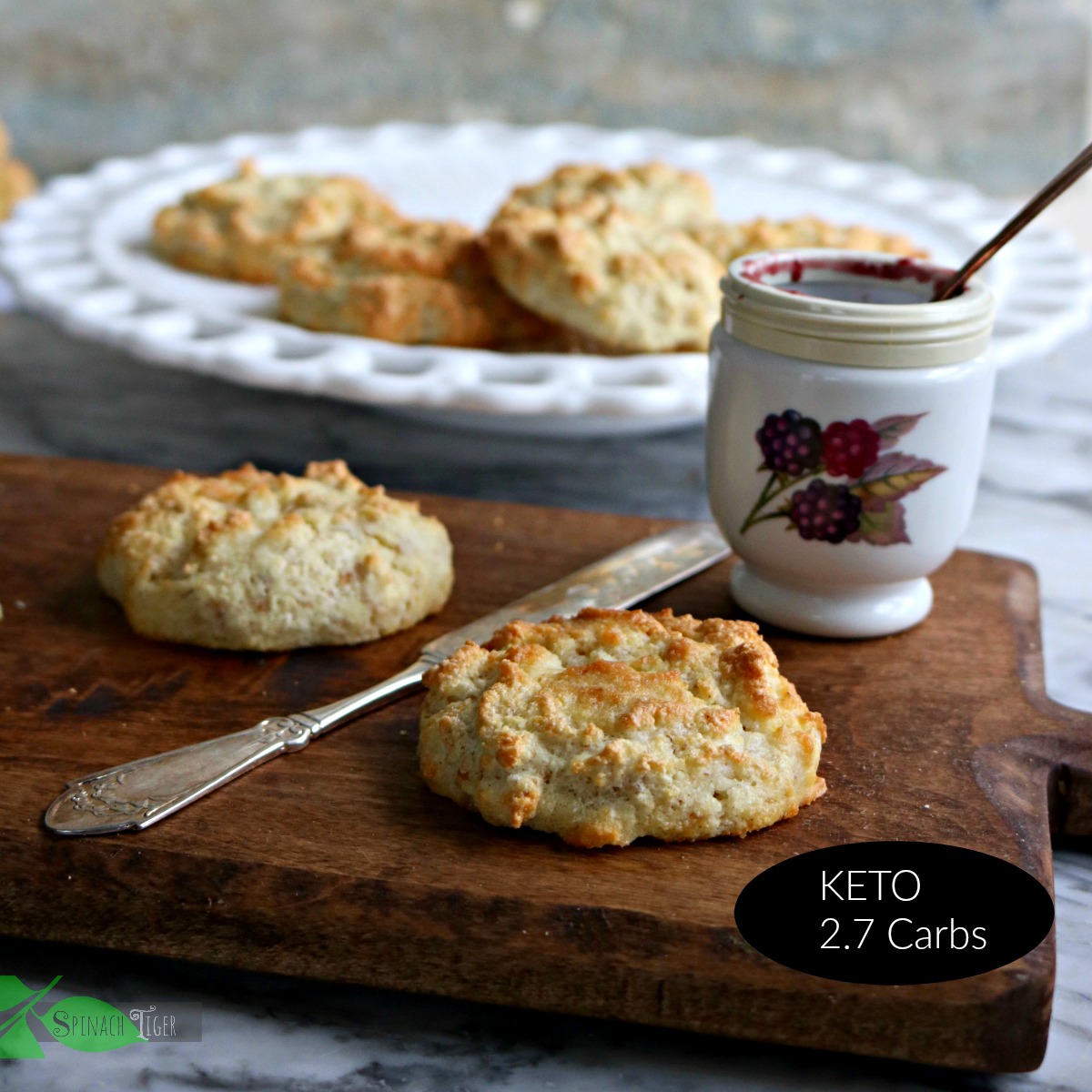 You May also like our Gluten Free Pie Crust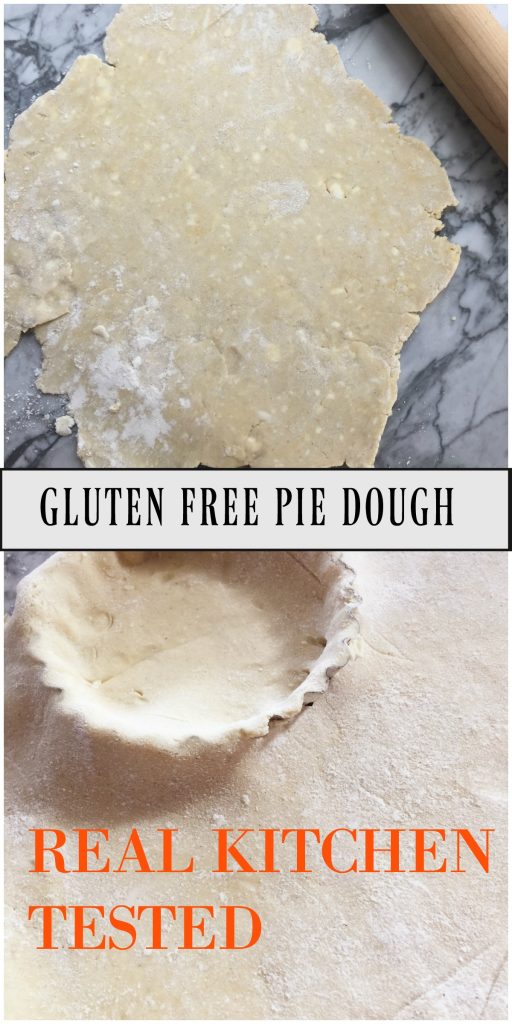 Make these Gluten Free Ricotta Cheese Italian Cookies, quite possibly my best gluten free baking to date!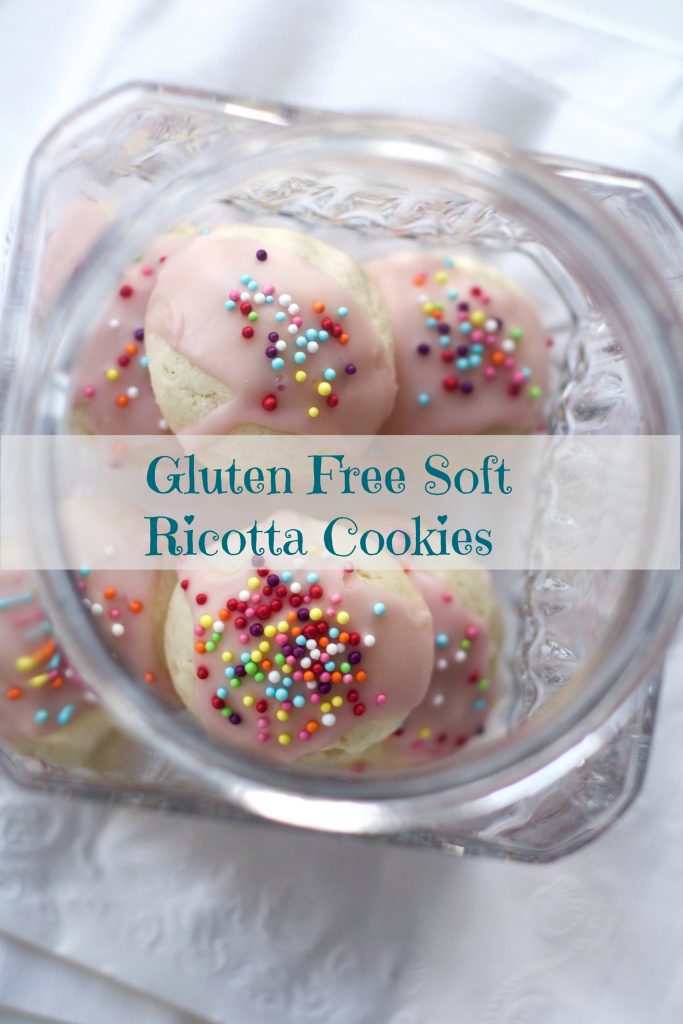 My Latest gluten free recipe is these gluten free chocolate fudge cupcakes, tested four times, before I could share them.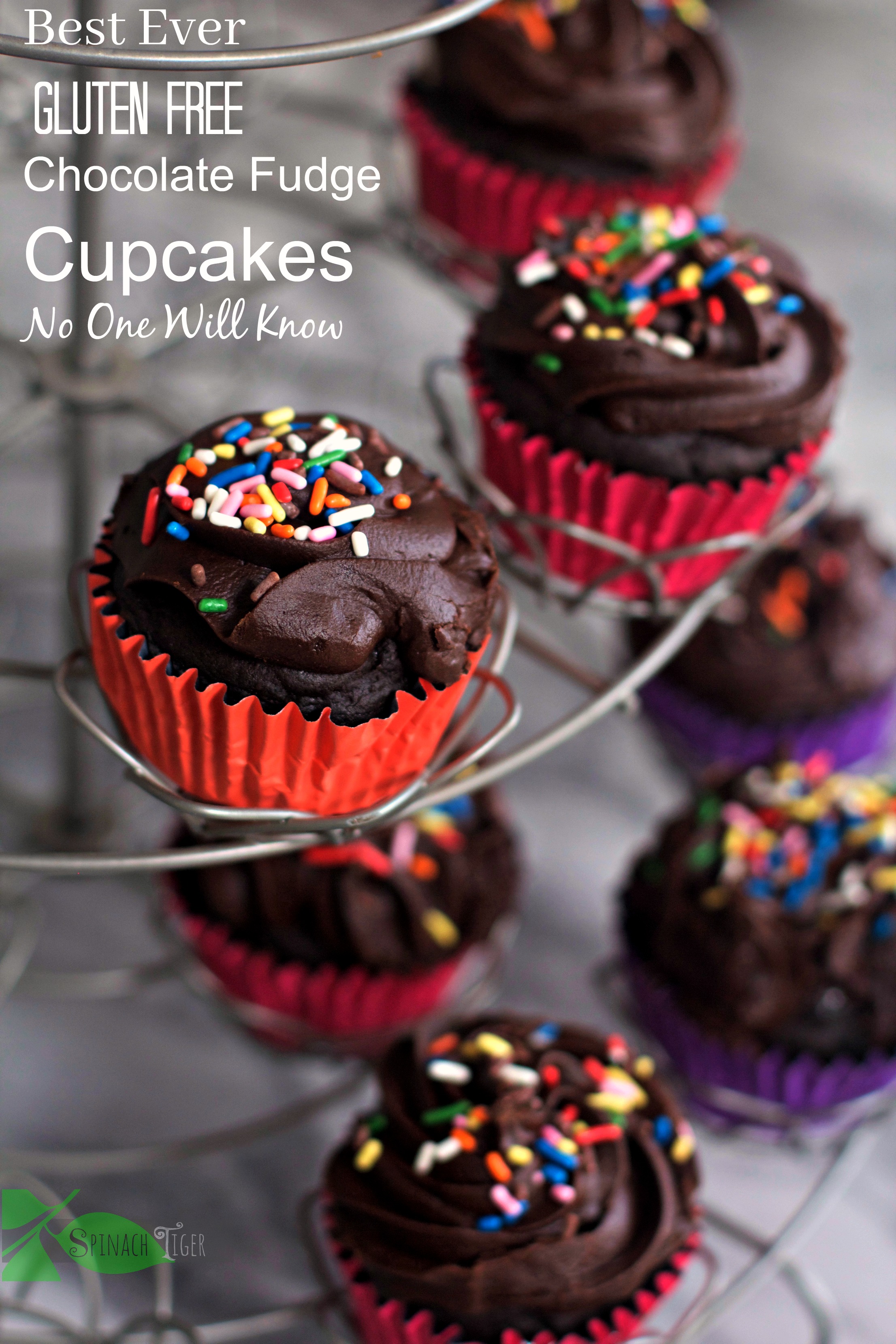 Gluten Free Biscuit Recipe with Video
Prep time:
Cook time:
Total time:
Gluten Free Biscuit, Fluffy and great tasting.
Ingredients
6 tbsp Butter, unsalted
2¼ cups Bob's Red Mill 1-1 Flour order here
1 tablespoon gluten-free baking powder
1 teaspoon sea salt
2 tablespoon sugar
1 egg (See notes for substitute)
1 cup buttermilk
3 tablespoon whole milk ricotta cheese (see note for substitute)
Instructions
Cut butter into small pieces. Freeze for 15 minutes.
Whisk together the dry ingredients.
Add in butter with your hands or pastry cutter. (The Video shows how to do this).
Mix Ricotta Cheese with Buttermilk.
Add in to mixture. Use a wooden spoon.
Mixture should be wet. Put some flour on bottom and top of sticky dough.
Form into a disc. Cut Biscuits.
Put on a baking dish separated.
Bake at 450 degrees for 15 to 18 minutes.
Notes
You can substitute egg with one tablespoon golden flax and three tablespoons water. Mix that together first.