The Loveless Cafe calls it Steeplechase Pie, named after a three-mile race held in Nashville a week after the Kentucky Derby. They made the pie their own by adding chocolate to the pecans and I'm making it my own by  turning it into a tart instead of a pie. and going with bittersweet chocolate instead of semi-sweet. You might even consider using this shortbread crust I used in a legendary almond tart. You can even choose to leave the pecans whole which I did the first time I made it.  I love the flexibility and anyway you make it, you will love it.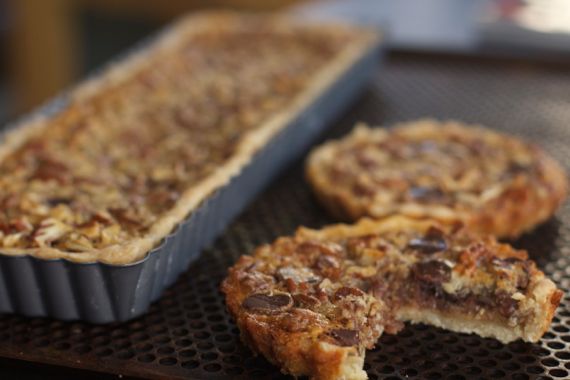 This is a busy cooking time as Thanksgiving is right around the corner, so I'm getting right to it.
Chocolate Pecan Tart or Steeplechase Pie
Cuisine:
American Southern
Prep time:
Cook time:
Total time:
Chocolate, Pecans and Whiskey are fabulous combination for a pie or a tart, adapted from the recipe for Steeplechase Pie from the Loveless Cafe Dessert Cookbook.
Ingredients
1 single pie crust partially baked for 20 minutes
1¼ cups pecan pieces
½ cup semisweet chocolate chips
½ cup sugar
6 tablespoons unsalted butter, melted
2 tablespoons Tennessee Whiskey
1 teaspoon vanilla extract
3 eggs
¾ cup light corn syrup
Instructions
Mix chocolate chips and pecan pieces in bowl together
Mix sugar, butter together. Add whiskey, vanilla. Mix. Add eggs one at a time.
Add corn syrup.
Line tart shell with chocolate and pecans. Pour mixture into pan.
Bake at 350 for 45 to 55 minutes. Pie will bubble. Cool completely before serving.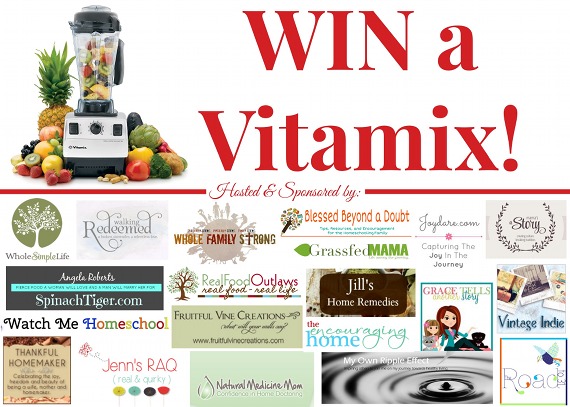 A group of fabulous bloggers have gotten together to offer your family a Vitamix 5200, valued at $449, for FREE!
We know how important caring for your family is to you and that it's not always easy to get your own top of the line blender, so we have brought one to you. This tough cookie can do it all and is a staple in most professional kitchens. Now it can be a staple in your kitchen as well.