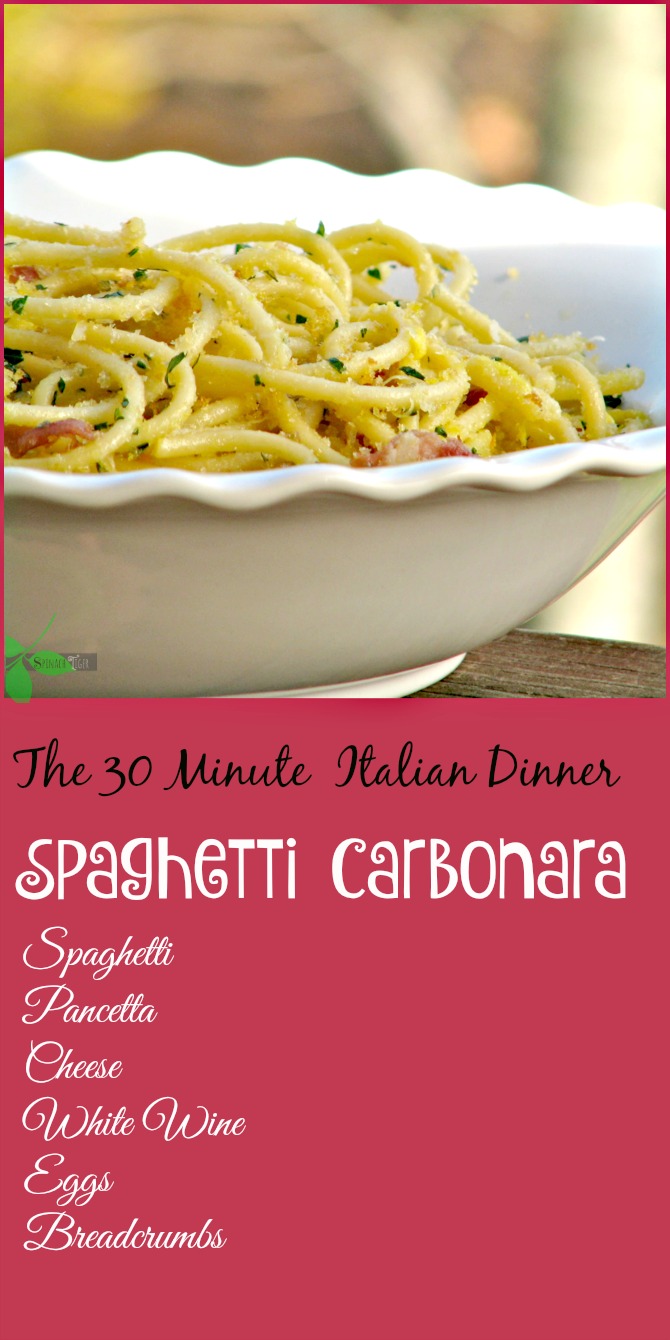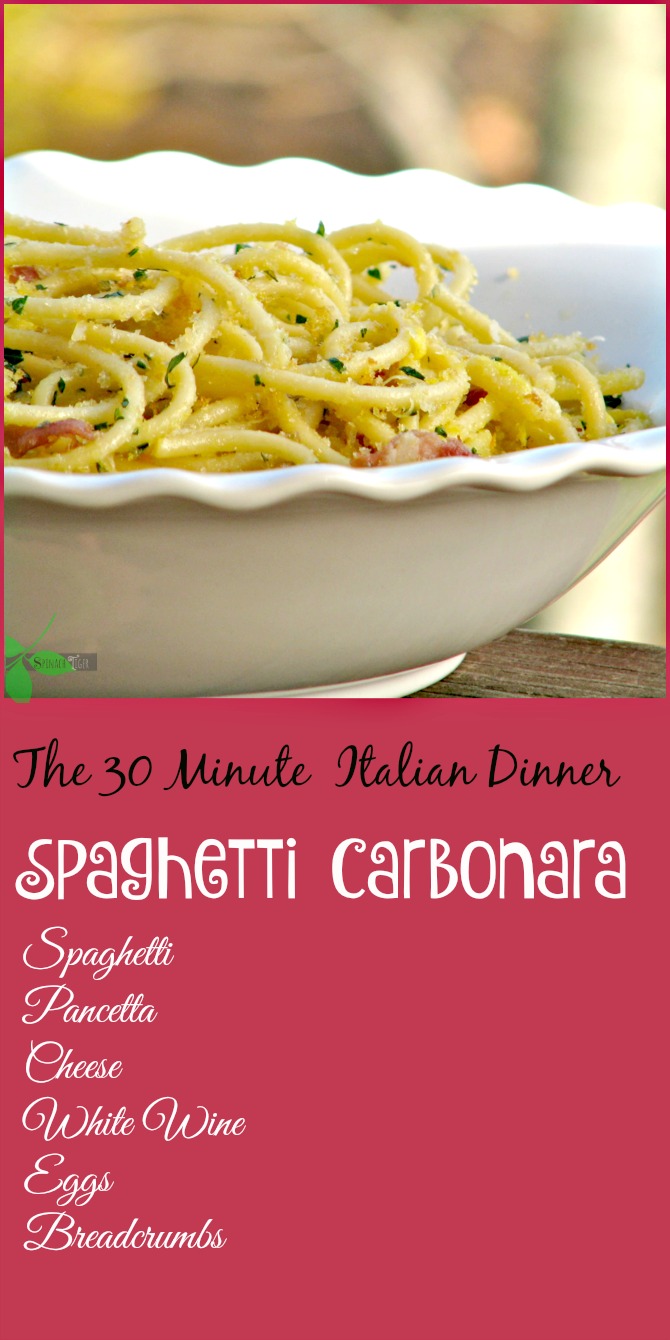 I can't believe how many times I have made this recipe, trying to get it to work. I have a frame of reference for perfection, as spaghetti carbonara was the first pasta dish I ate my first day in Rome. Not every restaurant in Italy necessarily serves pasta as if their reputation depends upon it, but this one did.
We all live with false food ideas in our heads, and I had always x'd out carbonara as too heavy for my taste. What I remember most about that dish in Rome is how rich the pasta tasted, but how light it felt.
Although the ingredients are so basic and so simple as bacon, eggs and cheese, the adage is true, and the simple dishes must be made perfectly. But, how when all eggs are different, as are pastas and other ingredients? How do you get it just right?
The answer is in knowing what you are looking for. I was looking for the same dish I remembered, where the pasta was very al dente, and the sauce was heavily sticking to each strand of spaghetti. The sauce is made from raw eggs beaten with parmigiano reggiano, and bacon or pancetta. The result is a creamy pasta, flavored with the freshest cheese and pancetta or bacon. It is comfort food that doesn't weigh you down because there is no cream or butter, yet you might think there is.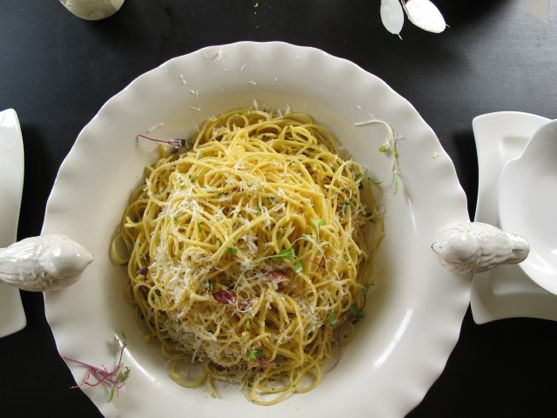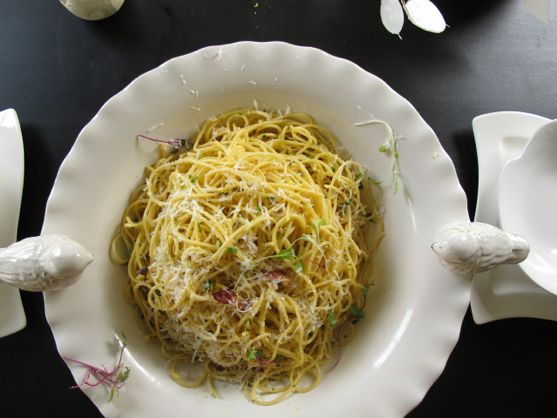 The Process
The original recipe I began with called for 2 eggs for 1 1/4 pounds of pasta, which would mean a very dry sauce. When I remade this dish(for the third time), I went to 3 extra large eggs to only 1 pound of spaghetti. I kept the other ingredients the same, and I feel I got close enough to what I remembered.
The traditional pasta for this dish is spaghetti and I have to agree with this choice.
This is very easy, once you find the flavors and texture you personally love. I've seen many recipes use two eggs per pound of pasta, but I've also seen four eggs to one pound. Some use cream, but most do not. Very rarely, you will see wine in the recipe as Marcella used below. This is a great touch, flavor enhancer and more liquid. If you are unsure about using two eggs or three eggs, hold one egg back and then make your decision.
It's better if you take the dish in the direction you prefer. If you don't use pecorino cheese, do add in salt. The pecorino is very salty as is the bacon/pancetta, so taste first before adding.

Cooking Italy: Spaghetti Carbonara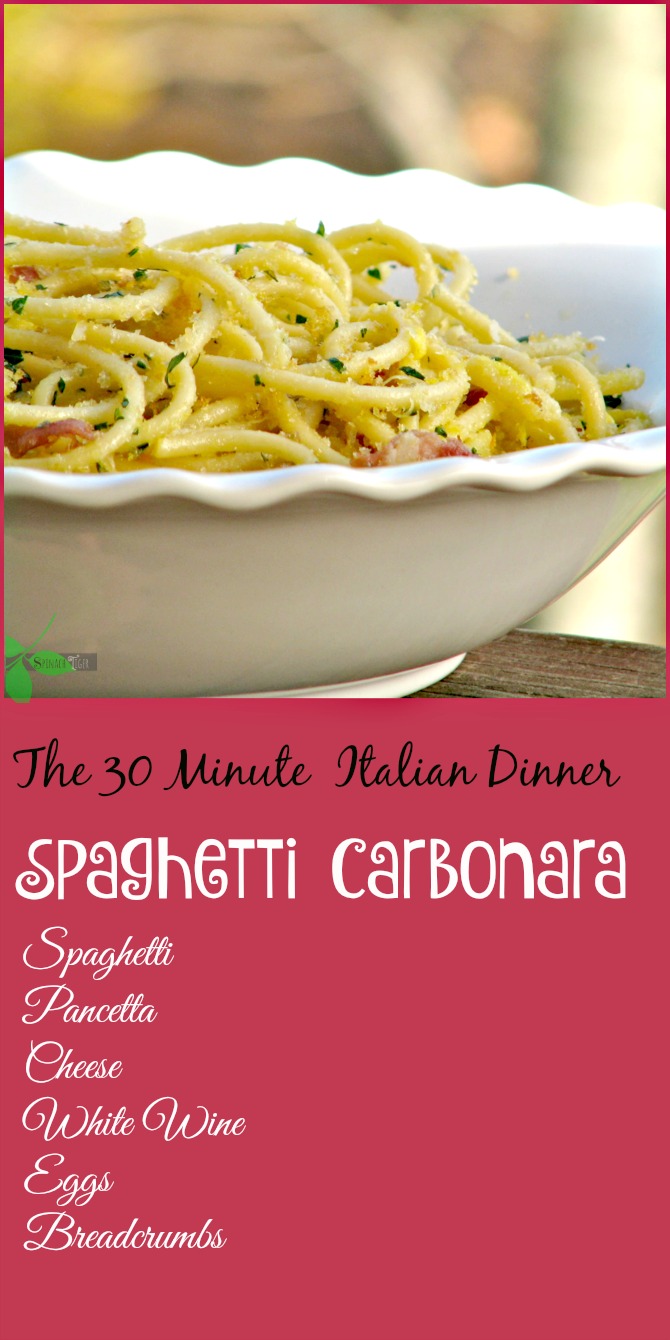 Adapted from Marcela Hazan's, Essentials of Classical Italian Cooking. A traditional spaghetti carbonara, as close as I remember to my dish in Rome.
Ingredients
8 oz. pancetta, bacon, either or, or both (sliced into ¼" inch pieces)
3 tablespoons olive oil
4 garlic cloves, smashed
¼ cup dry white wine
3 large eggs (I used pasteurized, but you can use very good farm fresh eggs)
¼ cup freshly grated pecorino romano
½ cup freshly grated parmigiano-reggiano
black pepper
3 tablespoons chopped parsley
1 pound spaghetti
Instructions
Fry garlic in oil until golden and then discard. Add pancetta (or bacon). I used half bacon and half pancetta, but you can do this anyway you like. Once crispy, add wine. Before you do that, lower the heat, so the oil and wine do not form a geyser. Be careful, as you add wine, having a lid in hand. Cook for 1 or two minutes. Turn off heat.
Break three eggs in bowl you will serving spaghetti. Do NOT add pasta back into pot and add eggs, as eggs will cook. Beat eggs and add in grated cheeses, pepper and 2 tablespoons parsley. I reserve 1 extra tablespoon of parsley for garnish (along with a bit of micro greens).
Cook pasta al dente, drain well. Add to bowl with beaten eggs and toss. Reheat pancetta and add to pasta. Serve at once