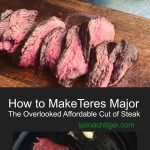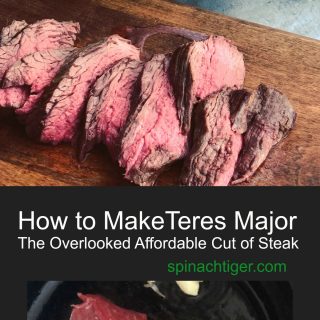 Print Recipe
Teres Major Steak, a Filet Knock Off
Teres Major is a cut of beef that sits on top of the shoulder, extremely lean and easy to make.
teres major

freshly crushed garlic

olive oil

1

tablespoon

of Worcestershire sauce

salt

pepper
Teres major can be made simply, by salting, grilling or marinated for 30 minutes at room temperature.

Salt Meat.

Put olive oil, garlic, worcerstershire in shallow dish.

Add Meat. Marinate for several hours in refrigerator or if you don't have time, 30 minutes at room temperature.

Place in hot skillet that has a small amount of fat.

Sear on one side. Flip over. Put in oven at 400 degrees, F. until the internal temperature in 135 degrees for medium rare.