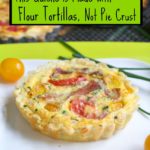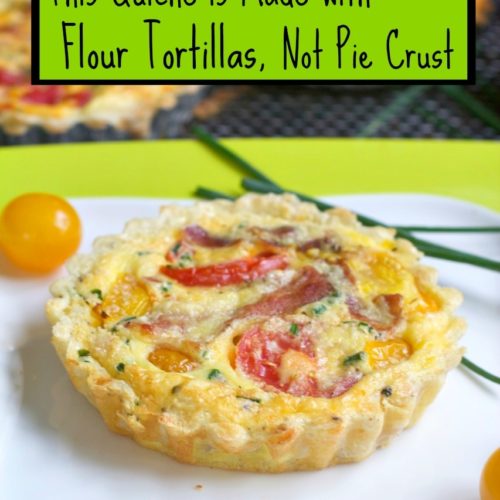 Print Recipe
Tomato Bacon Cheddar Quiche with Tortilla Crust
An Easy homemade bacon tomato quiche using tortillas to make pie crust.
Spray pans or use oil for tart pan. If using raw tortilla as I have, cook first 15 seconds on each side, not browned. Place tortilla in tart pan, Cut off what is left over.

Mix together eggs, cheese, cream, bacon, chives. Season with salt and pepper.

Pour into quiche pans.

Place chopped tomatoes in pan.

Bake for 15-20 minutes at 375 or until quiche no longer jiggles.