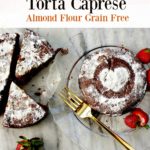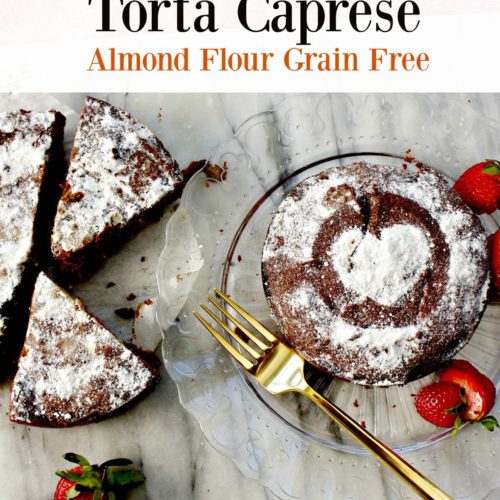 Print Recipe
Torta Caprese, Italian Chocolate Almond Flour Cake, Low Carb
Italian Cake, Gluten Free, Sugar Free, Grain Free, Dairy Free is delicious dessert, perfect with some fresh berries. Adapted from the Topless Baker
I usually beat my egg whites first, transfer them to a cold bowl, and then clean my mixer and start the recipe. Otherwise, if you being in your mixer, you will have to transfer the chocolate mixture to a bowl. Having the egg whites ready makes it easier.

Melt chocolate in double boiler. I usually put a stainless bowl over a saucepan that has 1 inch of water and put water on simmer. You can also microwave the chocolate.

Beat Butter and half of the sugar together until fluffy.

Add egg yolks.

Add the melted chocolate.

Add vanilla.

Add the ground almond meal.

Whip egg whites until stiff with the rest of the sugar (swerve).

Fold in the egg whites.

Bake at 165 C or 325 F for 50 minutes.