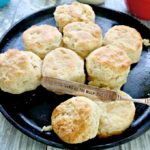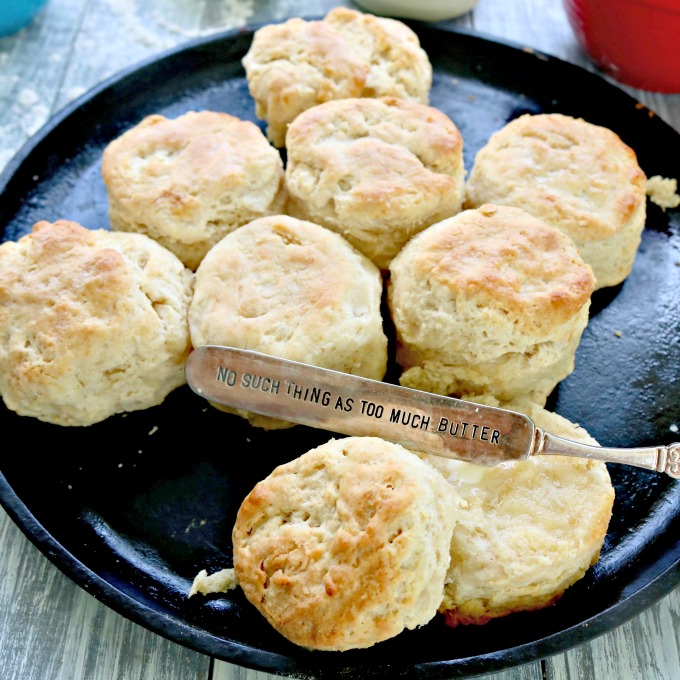 Print Recipe
Sourdough Biscuits with Sourdough Starter
Use up sourdough starter by making delicious fluffy sourdough biscuits.
Preheat oven to 450 degrees F.

Whisk all dry ingredients together.

Add cold small cubed butter. Mix with hands or cut in with pastry cutter

Add starter. Mix well.

Form dough into a round and make 10 two-inch biscuits. Less if biscuit cutter is larger.

Arrange on cast iron griddle or baking pan, touching.

Bake for 13-15 minutes.

Makes 8 to 10 biscuits. I was able to get 10 with a two-inch biscuit cutter.