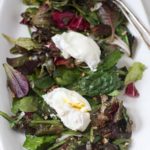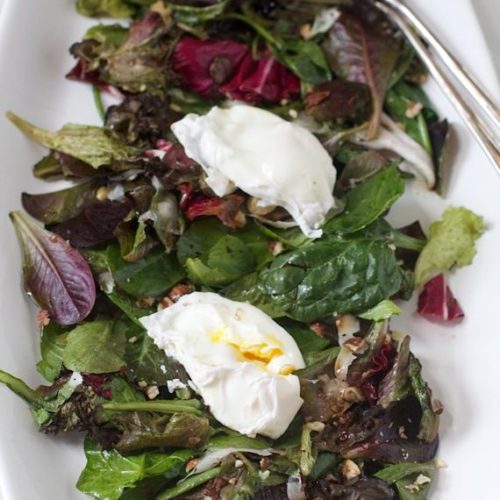 Print Recipe
Roasted Salad of Spring Greens, Hazelnuts, Pecorino
Adapted from Food and Wine Magazine, roasted spring mix comes alive with hazelnuts, and melted pecorino cheese.
Mix olive oil into the greens with your hands. You will find you need very little when you do this. Toss with vinegar, salt pepper.

Arrange on shallow baking dish. Place thin slices of pecorino cheese and chopped hazelnuts as much or as little as you like.

Roast for 5-6 minutes at 400 degrees.