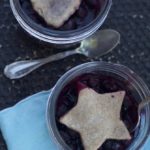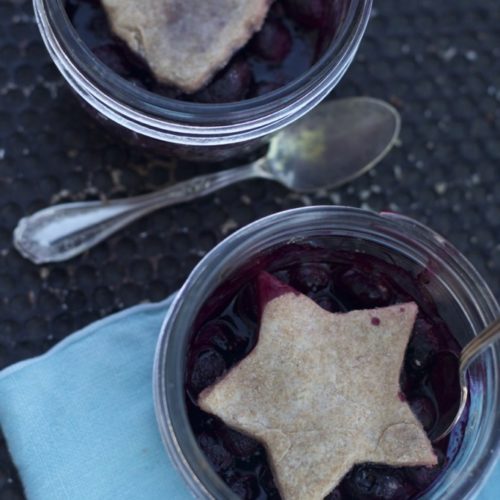 Print Recipe
Healthy Blueberry Pie Jars Made with Stevia
Berry desserts made with stevia, as pies, tarts, cobblers
Marinate berries for at least one hour in stevia and cinnamon.

Roll out pie crust, cut out to your liking and refrigerate.

Before baking add in tapioca for thickening

You could put a bottom crust in, but I recommend not doing that. Fill berries in jars leaving one inch at least at the top.

Bake for 20-25 minutes at 400 degrees.