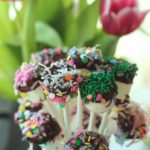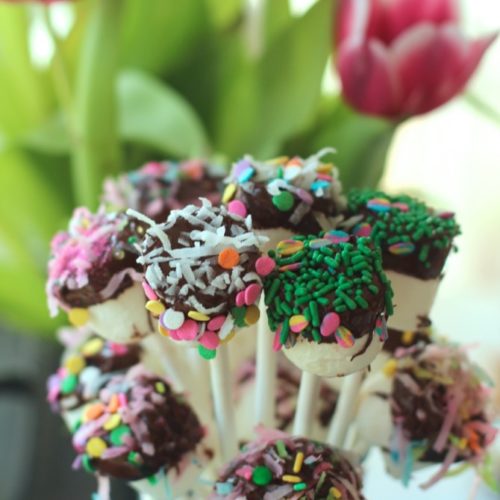 Print Recipe
Marshmallow Pop Bouquets
Marshmallows on a stick and decorated with sprinkles, coconut and chocolate.
Put marshmallow on sticks. I've used lollypop sticks and even used plastic coffee stirrers.

Melt chocolate in microwave or on top of stove in double boiler.

Prepare a jar with sugar or beans where sticks will fit in after dipped.

Dip in chocolate, coconut and sprinkles.