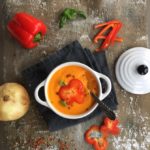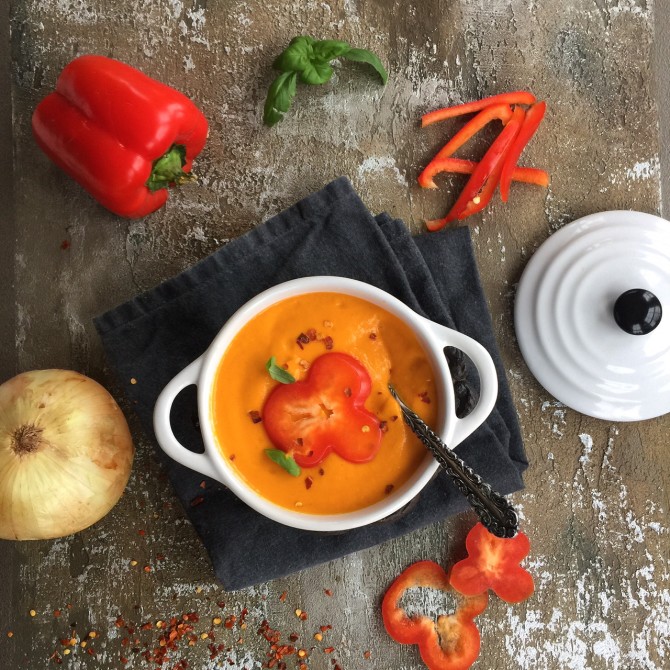 Print Recipe
Roasted Red Pepper Soup Recipe
Dairy Free, Vegan, Paleo Friendly Wintery warm roasted red pepper soup.
Preheat oven to 400 degrees F.

Slice peppers into strips, remove all seeds

Slice onions.

Slice fennel bulb (if using).

Layer peppers and onions on a baking sheet with just enough olive oil to glisten.

Roast until peppers are soft about 30-40 minutes. Turn halfway through.

Blend in Vitamix adding salt and pepper to taste.

Garnish with red chile flakes.