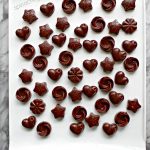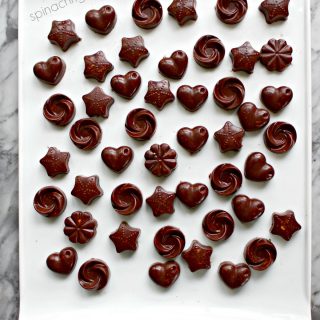 Print Recipe
Easy Fat Bombs with Chocolate and Coconut
Easy five minute fat bombs made with cocoa, peanut butter, coconut oil, grassfed butter and unsweetened coconut for a less than 1 carb keto snack
In a small saucepan, melt butter, coconut oil and peanut butter, until smooth.

Add in cocoa powder. Remove from heat and add in powdered erythritol.

Using a small spoon, such as a ice tea spoon, fill candy molds.

Add unsweetened coconut after filling. This will ensure that you get it evenly distributed.

Place in freezer for at least 30 minutes.

Keep in freezer.

It's best to keep in molds if possible. Place molds in ziplock.