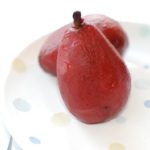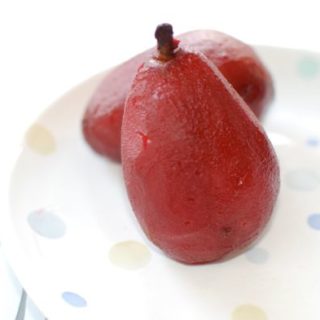 Print Recipe
Blackberry Spiced Pears and My Friend Peter
Blackberry Sangria poached pears make a lovely dessert.
4

pears

sangria or enough red wine to cover half the pears at a time

they will be turned over midway

1

cinnamon stick

1/2

teaspoon

allspice

a few cloves

optional
Bring wine and spices to a boil. Reduce heat to simmer. Add in pears. Turn at 10 minutes. Simmer another 10 minutes. This, of course depends on how ripe the pears were to begin with. You will have to be the judge. You want the pears to poach and be easy to cut through and still able to stand. The wine will only color the outside of the pear. Remove pears to cool. Reduce wine mixture down to make a sauce to pour over pears before serving.