Coconut Cream Cheese Frosting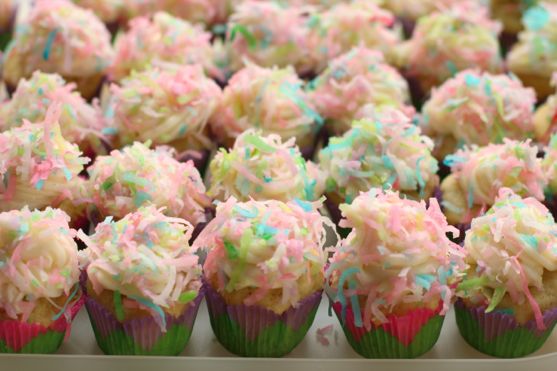 12 ounces cream cheese at near room temperature
5 tablespoons butter at near room temperature (slightly chilled)
5½ cups confectioner's sugar
¾ teaspoon freshly ground nutmeg
2 tablespoons heavy cream
1 tablespoon vanilla
Coconut for garnish (enough for heavy amount per cupcake).
Cream butter and cream cheese in mixer.
Sift confectioner's sugar and nutmeg together.
Add sugar to cream mixture, one cup at a time.
Add vanilla into the cream. Add cream to the frosting.
Mix until smooth. It will be a little gooey. It will change texture once refrigerated.
You can refrigerate for up to 3 days. Take out 30 minutes before frosting.
This will frost up to 18 cupcakes or 45 mini cupcakes.
Recipe by
Spinach Tiger
at https://spinachtiger.com/coconut-cream-cheese-frosting-helps-win-second-place-at-cupcake-palooza/