Hunger Games Dandelion Salad with Blood Orange Salad Dressing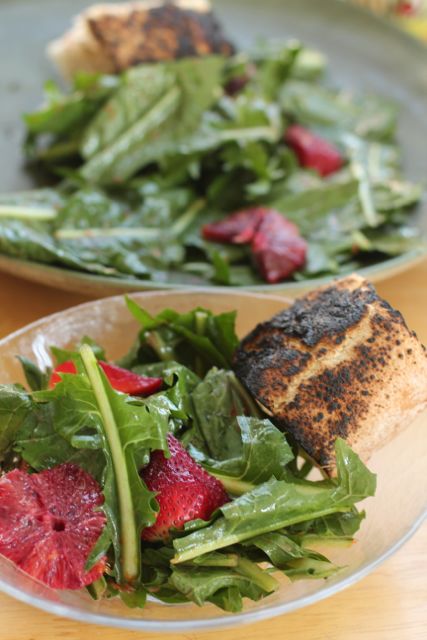 Recipe type:
Salad Dressing
Dandelion greens
Dressing
1 teaspoon of citrus zest from a combination of blood orange and lemon
1 teaspoon of raspberry honey or regular honey
1 teaspoon of fig jam (optional)
⅛ teaspoons red chili pepper
1 tablespoon red wine vinegar
1 teaspoon lemon juice
1 teaspoon blood orange juice
2 tablespoons olive oil
1 tablespoon grapeseed oil or canola oil
salt and pepper
Zest the citrus into a small bowl
Whisk together dijon mustard, honey, fig jam and red wine vinegar and citrus juices.
Slowly whisk in olive oil and grapeseed oil.
Season with salt the pepper and taste for heat. Dressing should have a spicy zing to it, which helps to balance the bitterness of the greens.
This dressing makes enough for 1 bunch of dandelion greens.
Recipe by
Spinach Tiger
at https://spinachtiger.com/hunger-games-dandelion-salad-with-blood-orange-salad-dressing/