Crostini with Edamame Avocado Spread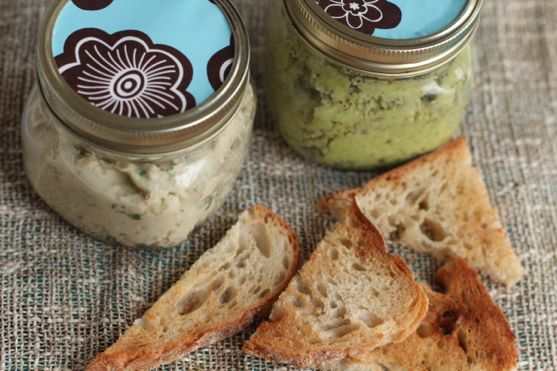 16 oz package edamame beans
2 tablespoons olive oil
1 large garlic clove
juice of one lime
2 tablespoons chopped parsley (or cilantro)
1 avocado
freshly ground black pepper
nori sea salt (or you can use sea salt)
1 teaspoon finely chopped jalapeno (optional)
Italian sour dough bread
Put all ingredients except avocado into blender and mix.
Peel and remove stone from avocado. Add avocado and blend.
As an option to add in some heat, add in a teaspoon of minced jalapeno) or as much as you prefer.
Grill or toast bread. Top with spread. Garnish with nori sea salt.
Nori sea salt is a specialty salt and you can use regular sea salt .
Recipe by
Spinach Tiger
at https://spinachtiger.com/crostini-with-edamame-avaocado-spread/