Scarlett O'Hara Raspberry Pie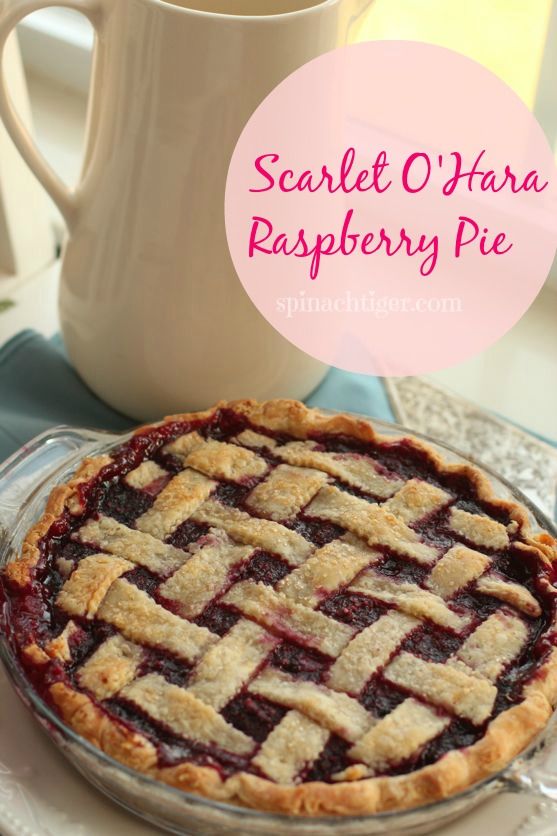 Pie dough (use recipe as above)
5-6 cups fresh or frozen raspberries (if frozen, thawed)
¾ cups sugar
2 tablespoons tapioca
splash orange juice or orange liquer
1 teaspoon vanilla
Mix raspberries with sugar, liquor vanilla and tapioca.
Prepare pie dough. Divide in ratio of two to one, using largest piece for bottom.
Roll out bigger piece for bottom of pie dough. Jab with fork. Put in raspberry mixture, tasting for sweetness.
For the Lattice Topping. Roll out, and cut into strips. Alternate the strips as a basket weave.
Bake for one hour and 15 minutes at 350 degrees.
Raspberries become more tart as they bake so make sure the mixture is sweet enough. I like a tart pie, served with ice cream.
Recipe by
Spinach Tiger
at https://spinachtiger.com/scarlett-ohara-raspberry-pie/