Keto Lemon Basil Shortbread Cookies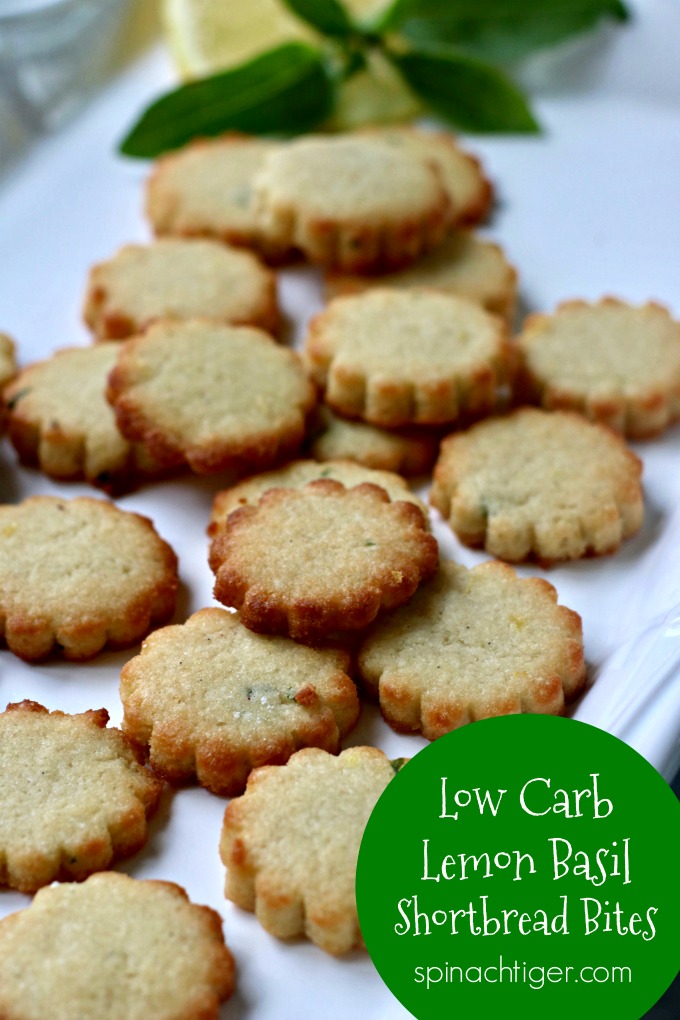 5 tablespoons butter
zest of ½ large lemon or 1 small lemon
¼ cup Powdered Erythritol (I use Swerve)
½ teaspoon xanthan gum
1 large egg
½ teaspoon vanilla extract
2 cups almond flour
1 tablespoon chopped fresh basil
dash salt
Mix lemon zest with sweetener.
Add butter to sweetener.
Mix basil, salt, xantan gum into almond flour.
Add almond flour to butter mixture.
Add egg.
Add vanilla.
Mix everything together.
Refrigerate for at least one hour.
Roll out between parchment paper. Cut out.
The dough can get sticky. Flour your cookie cutter frequently.
Bake for 8 minutes (check at 6 minutes) at 350 F. degrees.
This recipe contains Amazon affiliate links which earn a small commission.

The amount of cookies depends on the size of the cutter and thickness of the cookie. These are bite-sized. You can make the cookies larger.
Serving size:
1/15
Calories:
60
Fat:
7
Carbohydrates:
1
Protein:
1
Recipe by
Spinach Tiger
at https://spinachtiger.com/keto-lemon-basil-shortbread-cookies/