Oven Fried Zucchini Fries, Grain Free, Gluten Free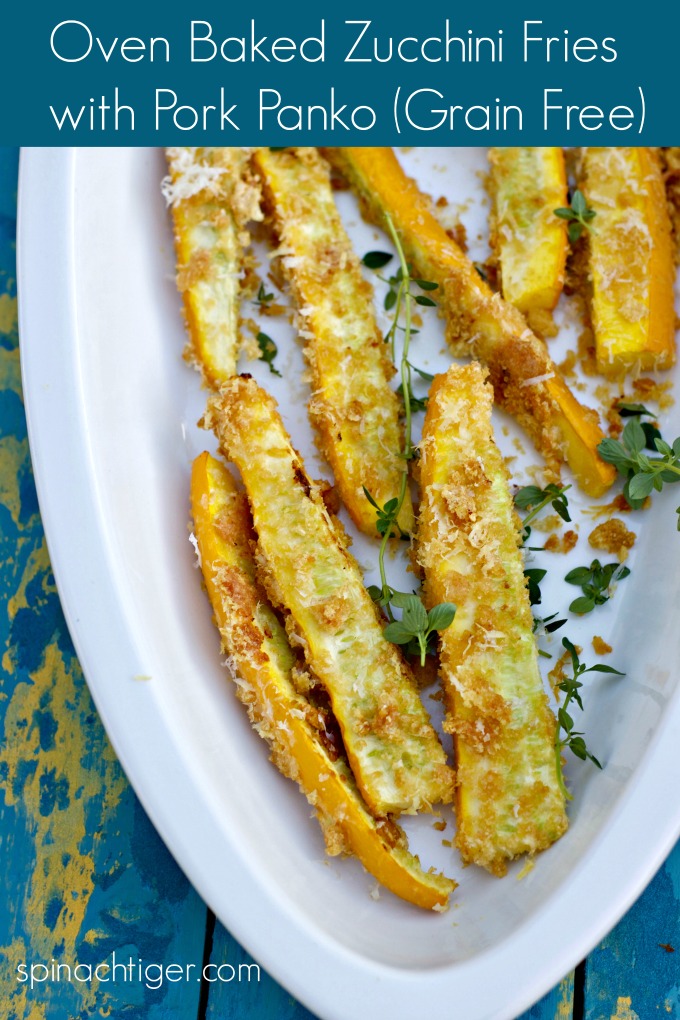 Recipe type:
Side Dish Vegetable
This recipe contains Amazon Affiliate links which earn a commission.
4 zucchini or yellow squash (see notes)
2 eggs, beaten
½ cup freshly grated parmesan or Pecorino Romano
2 cups pork panko or crushed pork rinds Order Here
salt
pepper
2 tablespoons chopped parsley
parchment paper or baking spray
Cut zucchini in sticks.
Season with salt.
Mix cheese and panko crumbs together.
Dip into egg mixture.
Dredge in panko mixture.
Place on baking pan that has been sprayed or lined with parchment paper.
Bake at 400 degrees F. for approximately 15 minutes, turning over halfway.
You may need to bake longer. You want the fries to be a golden brown.
Sprinkle with chopped parsley
Serve immediately.
This will depend on how large the zucchini is. I suggest using as small or slim as you can find. You may need to use more panko crumbs, depending on how many fries you are able to cut. You want to make sure you bread each side amply.
Recipe by
Spinach Tiger
at https://spinachtiger.com/grain-free-zucchini-fries-keto-paleo/