How to Make Stabilized Whipped Cream Icing Recipe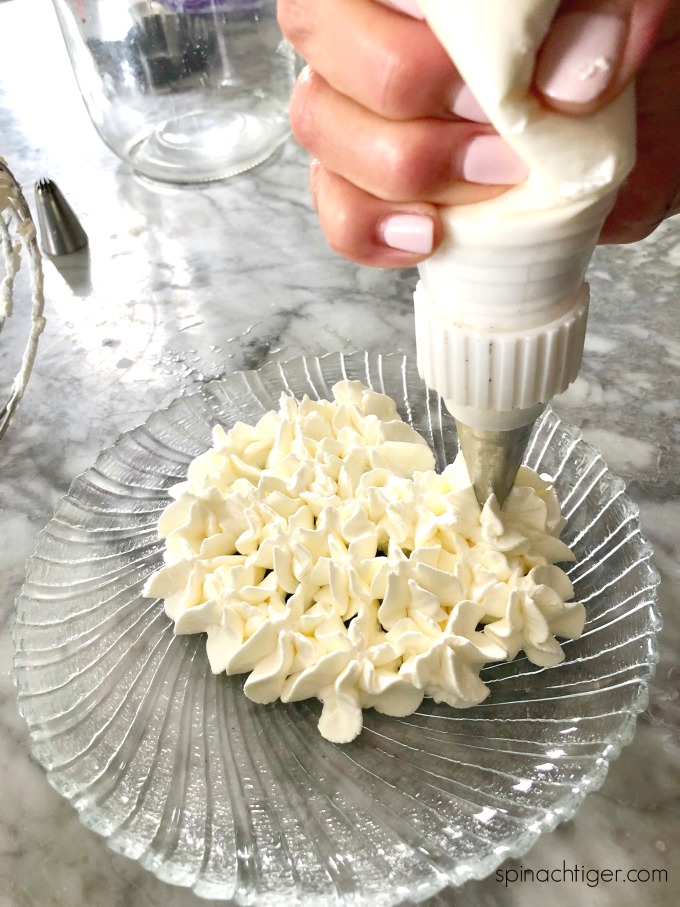 1 cup heavy whipping cream
1 tablespoon cream cheese
2 tablespoons confectioner's sugar (option: Swerve for sugar free)
Kitchen Tools Used
Make sure your bowl and heavy whipping cream are very cold.
Cream cheese must be at room temperature.
Whipped cream cheese in bowl. Add Confectioner's sugar.
Add heavy cream until you get a consistency that stays on the spatula when you turn it upside down.
Pipe in piping bag. I used a 1M large tip.
This cream will stay put in the refrigerator up to three days. Great for Cream pies and filling cakes.
Recipe by
Spinach Tiger
at https://spinachtiger.com/stabilized-whipped-cream-icing-recipe/