Burger Steak Recipe with Sour Cream Mushroom Sauce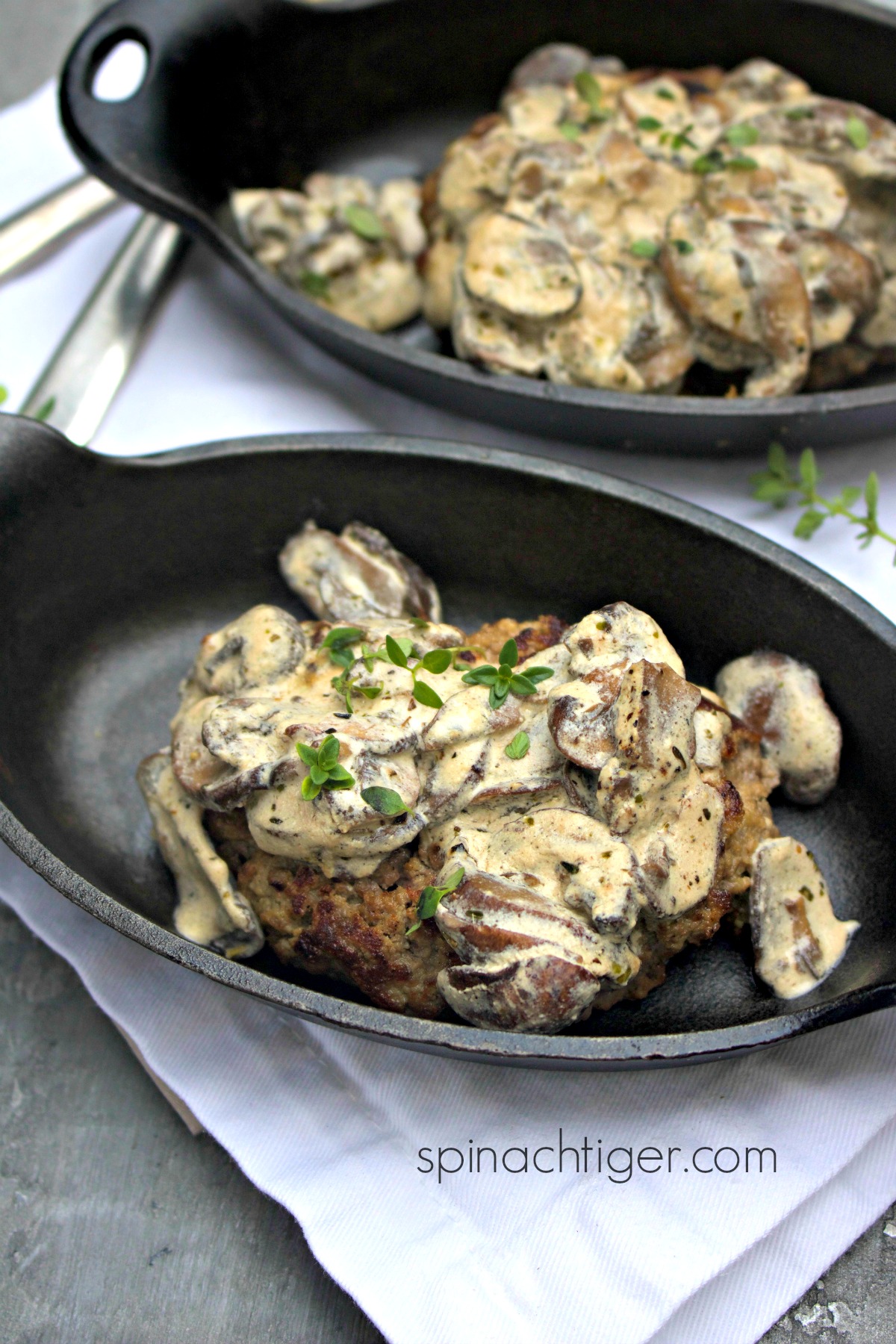 1½ cup grass fed ground beef
1 tablespoon olive oil (see notes)
3 tablespoons Worcestershire Sauce
3 tablespoons dijon mustard
½ teaspoon salt
½ teaspoon black pepper
Sour Cream Mushroom Sauce
4 cups mushrooms
2 tablespoons butter
½ cup full fat sour cream
1 tablespoon Worcestershire
black pepper
Mix mix gently with olive oil, Worcestershire Sauce, Dijon mustard, salt, pepper.
Form into hamburger steaks. I like an oval shape for this recipe, but you can make rounds
Bake in oven at 350 degrees F. for about twenty minutes or until your meat reaches the temperature you want.
Make Sour Cream Mushroom Sauce
Scrub, pat dry mushrooms. I use a mushroom brush. Slice thinly.
Add butter to frying pan and cook mushroom on medium low heat until softened.
Add in a tablespoon of white wine and cook down until wine has evaporated. If you don't want to use wine, use more Worcestershire sauce. If mushrooms are done before meat, turn heat off.
When ready to serve, heat up mushrooms, add in sour cream and toss until you have a sauce the consistency you want.
Serve immediately.
Recipe by
Spinach Tiger
at https://spinachtiger.com/burger-steak-recipe-sour-cream-mushroom-sauce/