Italian Risotto Cakes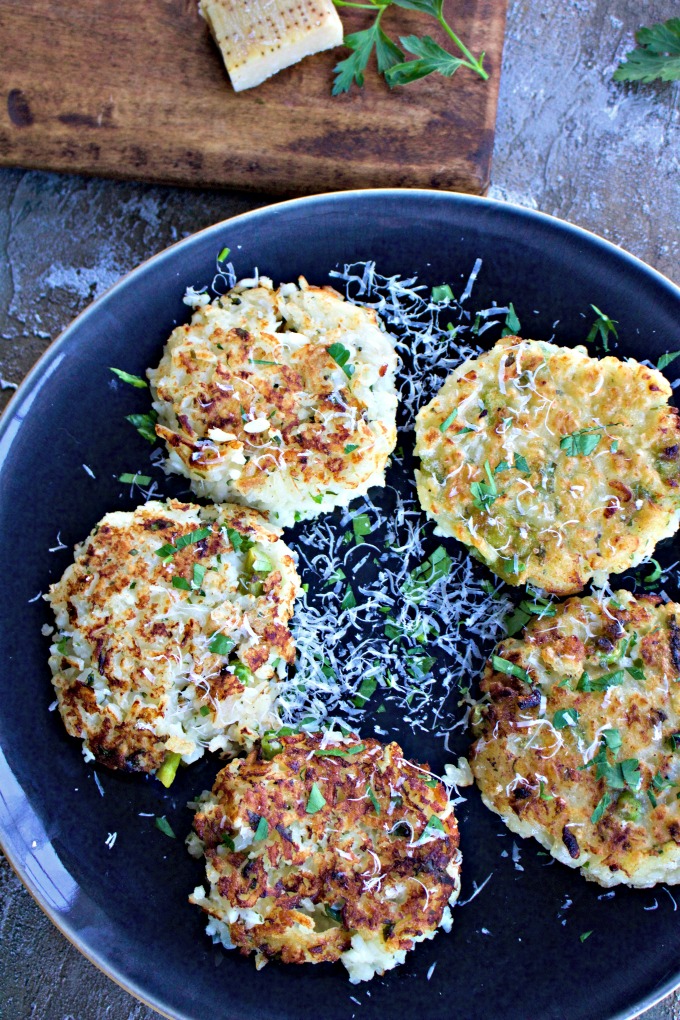 2 cups risotto (recipe here)
¼ cup mozzarella cheese, shredded
2 to 4 tablespoons avocado oil for frying
½ cup tapioca flour or all purpose flour
chopped parsley for garnish
parmesan cheese for garnish
Add shredded mozzarella to risotto cakes.
Season with salt and pepper if necessary.Heat oil in frying pan to medium high.
Form into patties, Dredge lightly in tapioca flour. (I didn't use flour).
Once placed in pan, turn heat to medium. Turn when golden brown, about 4 minutes each side.
Garnish with parsley and parmesan cheese.