Razzleberry Pie Recipe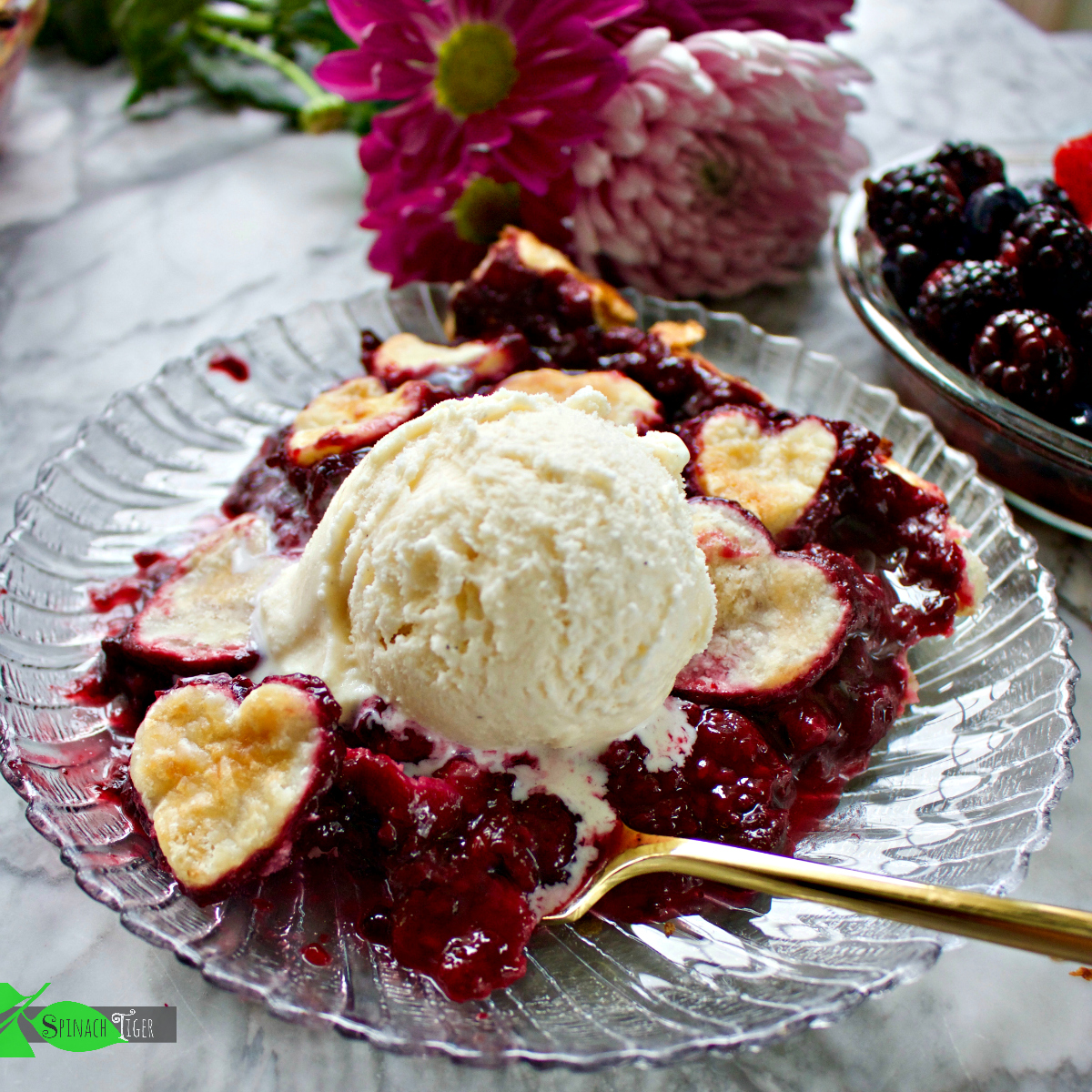 Mix together berries, sugar, lemon juice, tapioca. Allow to sit in bowl for about 30 to 60 minutes.
Make Pie Doug.
Refrigerate pie dough for 30 minutes.
Take pie dough out 10 minutes before rolling out.
Preheat oven to 350 degrees.
Divide pie dough into two sections, about ⅔ and ⅓ (for top).
Roll out into circle larger than pie pan. Use fork to jab holes on bottom;
Fill and top with second rolled out round. Make sure to slash top of pie to allow for steam to escape.
You can do what I do and use cookie cutters to make fun tops. Or you can do a lattice top.
Here is a great tool from Amazon, which is adjustable.
Bake at 350 for 90 minutes. Check your pie at 60 minutes. If it's browning too much on top, place foil over it.