Asparagus Gremolata and the Detox Benefits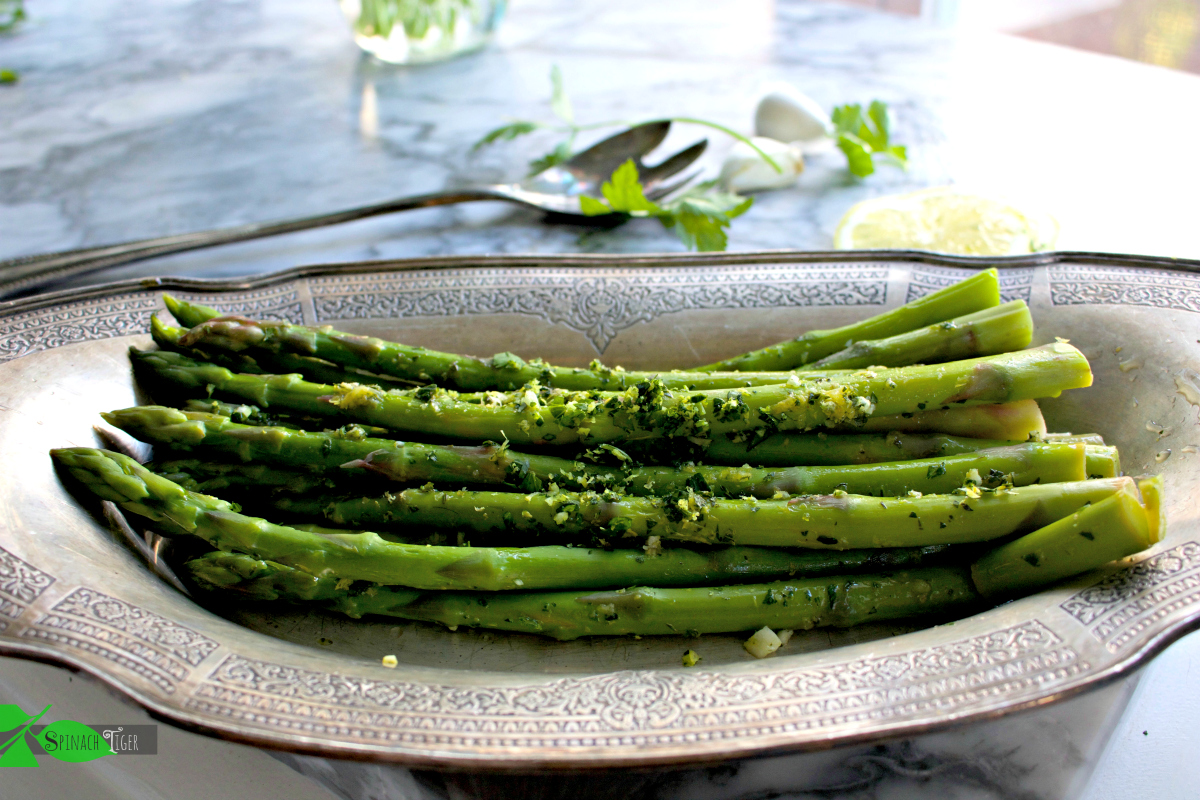 1 bunch asparagus
bowl of ice
1 tablespoon extra virgin olive oil
squeeze of lemon juice
sea salt
freshly ground black pepper
Gremolata
1 loosely filled cup of flat leaf Italian parsley
1 clove garlic, peeled
zest of two lemons
Trim the tips of asparagus about one inch.
Place in boiling water for 6 to 7 minutes
Remove and place in bowl of ice to stop cooking and maintain green color. If you want to serve asparagus warm you can heat it in oven a few minutes before serving.
Make Gremolata
zest lemons
mince garlic
chop parsely
You can do chop garlic, lemon zest and parsley at same time if you want to.That's what I do.
Remove asparagus from ice bath. Toss with half of gremolata. Drizzle with olive oil and a squeeze of lemon juice. Serve by adding remaining gremolata.
This can be served at room temperature or warmed up in oven right before serving.
Recipe by
Spinach Tiger
at https://spinachtiger.com/asparagus-gremolata-asparagus-benefits/