Low Carb Chocolate Cupcake Recipe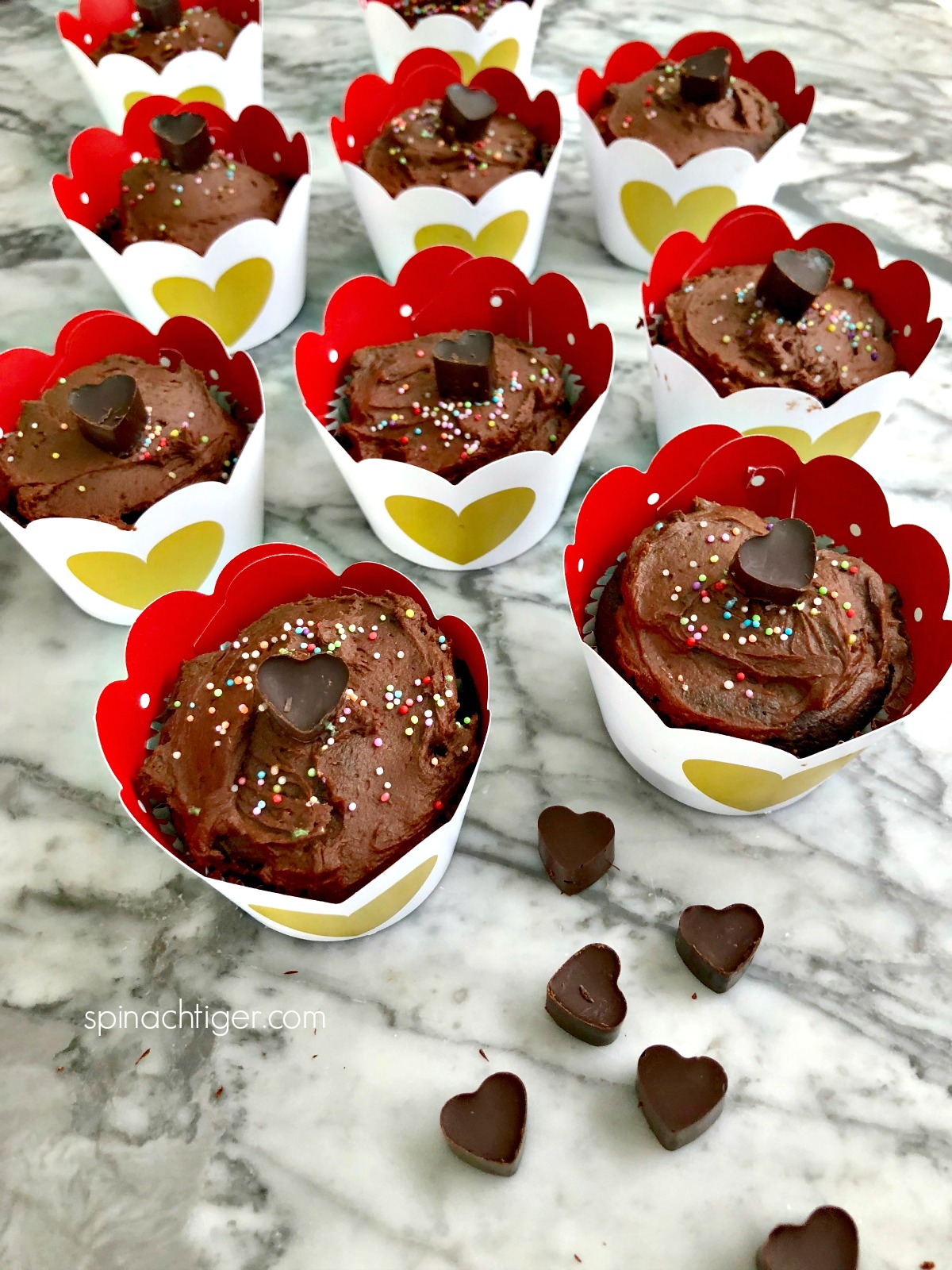 Recipe type:
Keto Desserts
This recipe contains Amazon affiliate links, product I used to make this recipe.
½ cup plus 2 tablespoons coconut flour
1 teaspoon xanthan gum
1 teaspoon baking powder
½ teaspoon salt
½ cups unsweetened cocoa (natural)
6 eggs
1 teaspoon vanilla
½ cup avocado oil
¼ cup buttermilk
¼ cup strong coffee (see notes)
¾ cup granulated swerve (powdered erythritol)
baking spray
FROSTING INGREDIENTS
1 cup Confectioner's swerve Order Here
½ cup unsweetened cocoa
2 tablespoons extra dark cocoa or more of regular
1 cup butter unsalted, room temperature
2-4 tablespoons cream cheese, softened at room temperature
1 teaspoon vanilla
4 tablespoons heavy cream


Preheat oven to 350 degrees F.
Whisk together coconut flour, baking soda, salt until well incorporated.
Sift unsweetened cocoa and swerve together.
Beat eggs until well mixed. Add remaining wet ingredients.
Add vanilla to wet ingredients.
Add dry ingredients and mix well.
Spray cupcake liners.
Pour evenly making 12 cupcakes.
Bake for 15 minutes or until a toothpick comes out clean.
Cool completely before frosting.
Sift together cocoa and swerve. Set aside.
Whip together butter and cream cheese until completely smooth.
Add cocoa swerve mixture ¼ cup at a time.
Add vanilla.
Add heavy cream. Mix well.
In place of the coffee, you can use more buttermilk.
Recipe by
Spinach Tiger
at https://spinachtiger.com/low-carb-cupcake-recipe-chocolate/