Crack Slaw with with Three Ingredient Comeback Sauce Recipe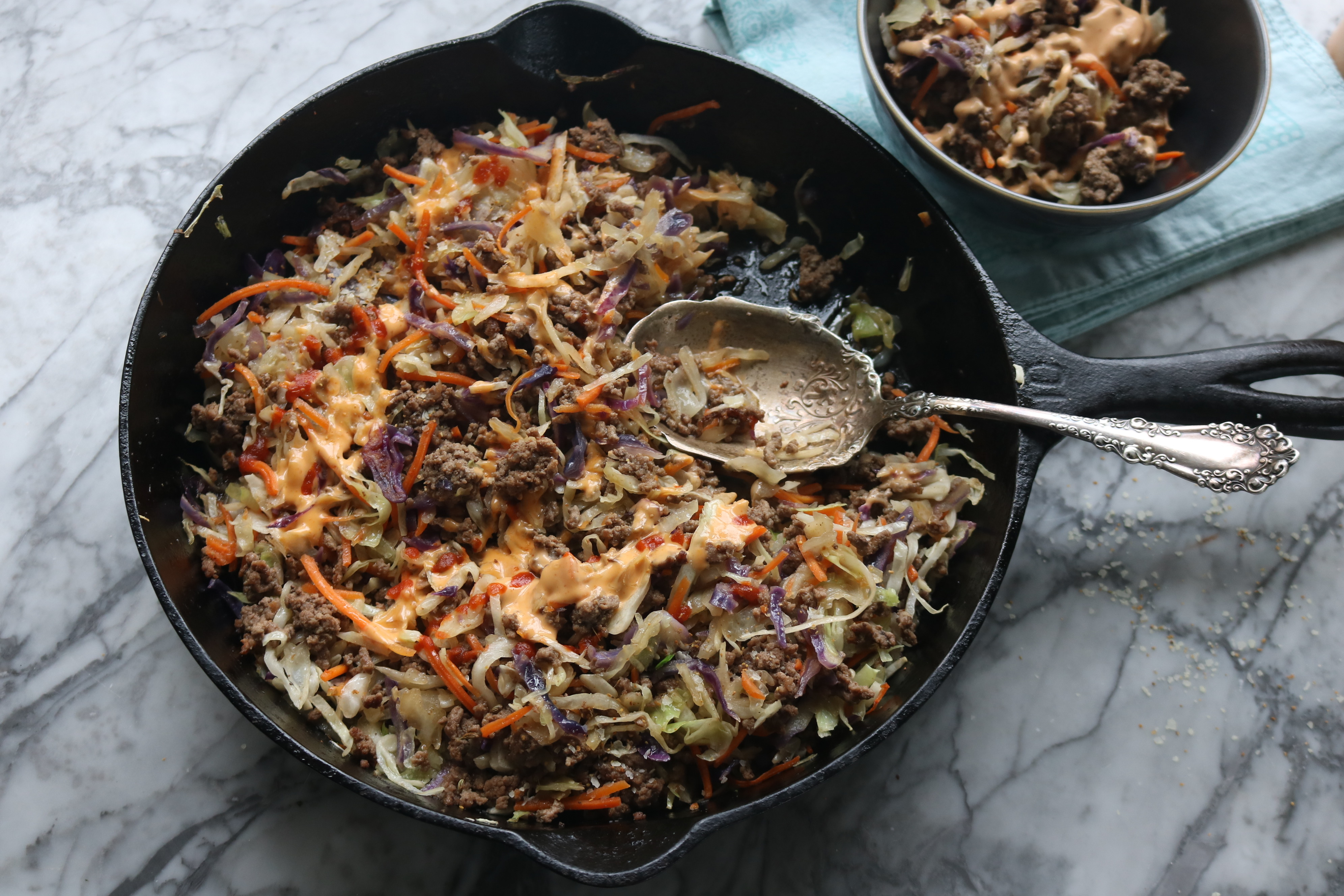 1 tablespoon olive oil or avocado oil (more if needed once the slaw is added)
3 cloves garlic, minced
1 pound ground beef (see notes)
½ pound ground pork
salt, pepper
1 bag cole slaw mix (shredded cabbage)
1 tablespoon sesame oil
1 teaspoon ground ginger
1 tablespoon sriracha
Comeback Sauce
8 tablespoons mayonnaise
2 tablespoons sriracha
1 tablespoon tamari sauce or soy sauce (more if needed)
Saute the garlic in the oil just to soften.
Add ground beef that has been seasoned with salt and pepper
After meat is browned, add in the cole slaw mix.
Mix thoroughly. It will seem like a lot of cabbage, but it will cook down.
Add in sesame oil, ground ginger, sriraacha.
Season to taste. You may need to add more oil.
Comeback Sauce
Mix mayonnaise and sriracha together.
Add tamari sauce one teaspoon at a time. Add as much as you need to taste, but not so much as to make this salty.
You can mix half ground pork, half ground beef for more flavor
Recipe by
Spinach Tiger
at https://spinachtiger.com/crack-slaw-comeback-sauce-recipe/