How to Make Blueberry Simple Syrup for Blueberry Cocktails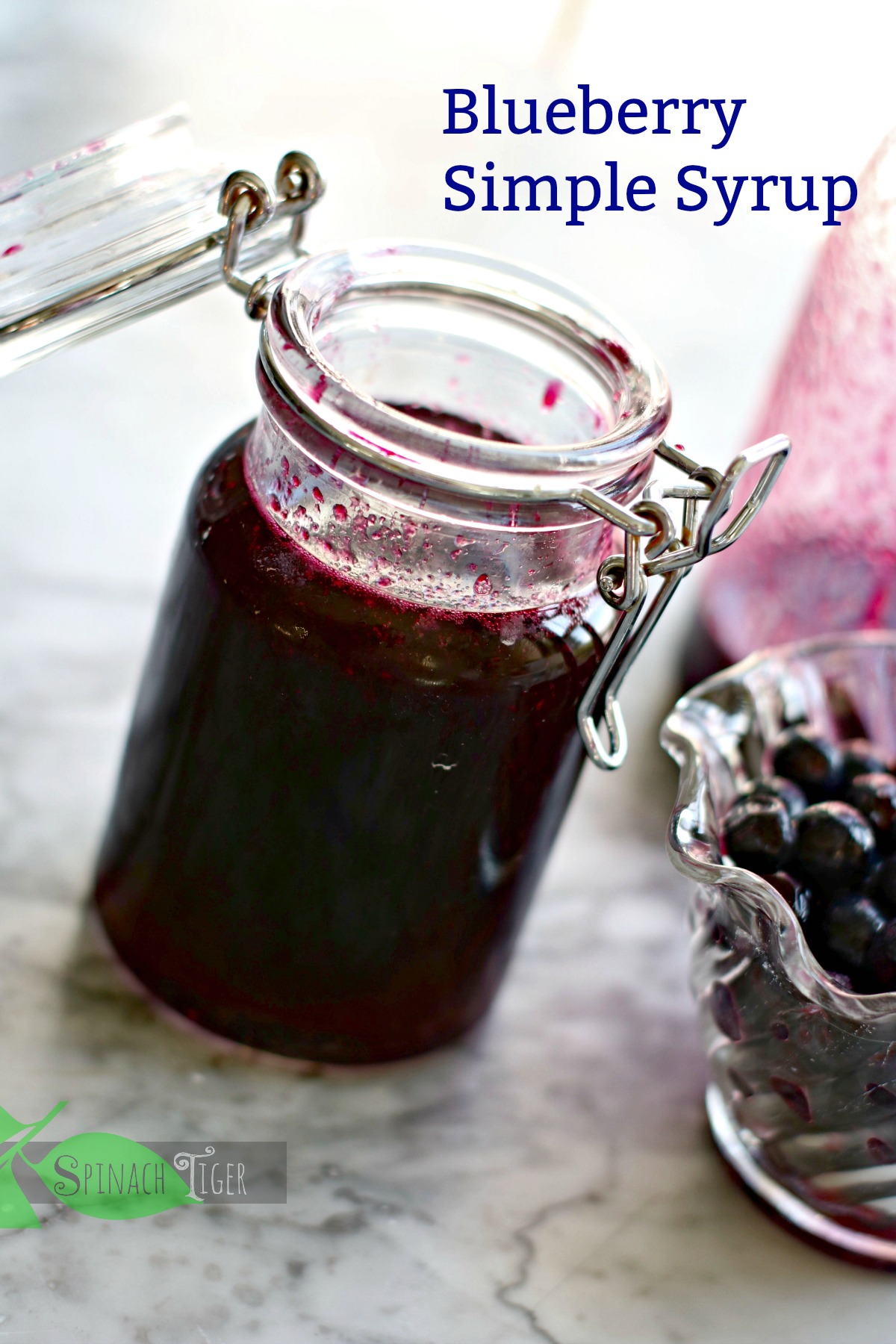 2 cups blueberries (can use frozen)
2 cups water
1 cup sugar (can use ½ cup swerve or stevia for no-sugar option)
1 teaspoon lemon zest
Mix all ingredients together in sauce pan.
Bring to a boil.
Reduce heat to low and cook until you reach the consistency you desire. 15 minutes for a thinner consistency, longer for a thicker sauce.
You may see recipes with a ratio of 1 cup sugar to one cup blueberries. I found that to be too sweet. You can adjust to your own taste.
Recipe by
Spinach Tiger
at https://spinachtiger.com/how-to-make-blueberry-simple-syrup/