Lemon Tart Recipe, Gluten Free Option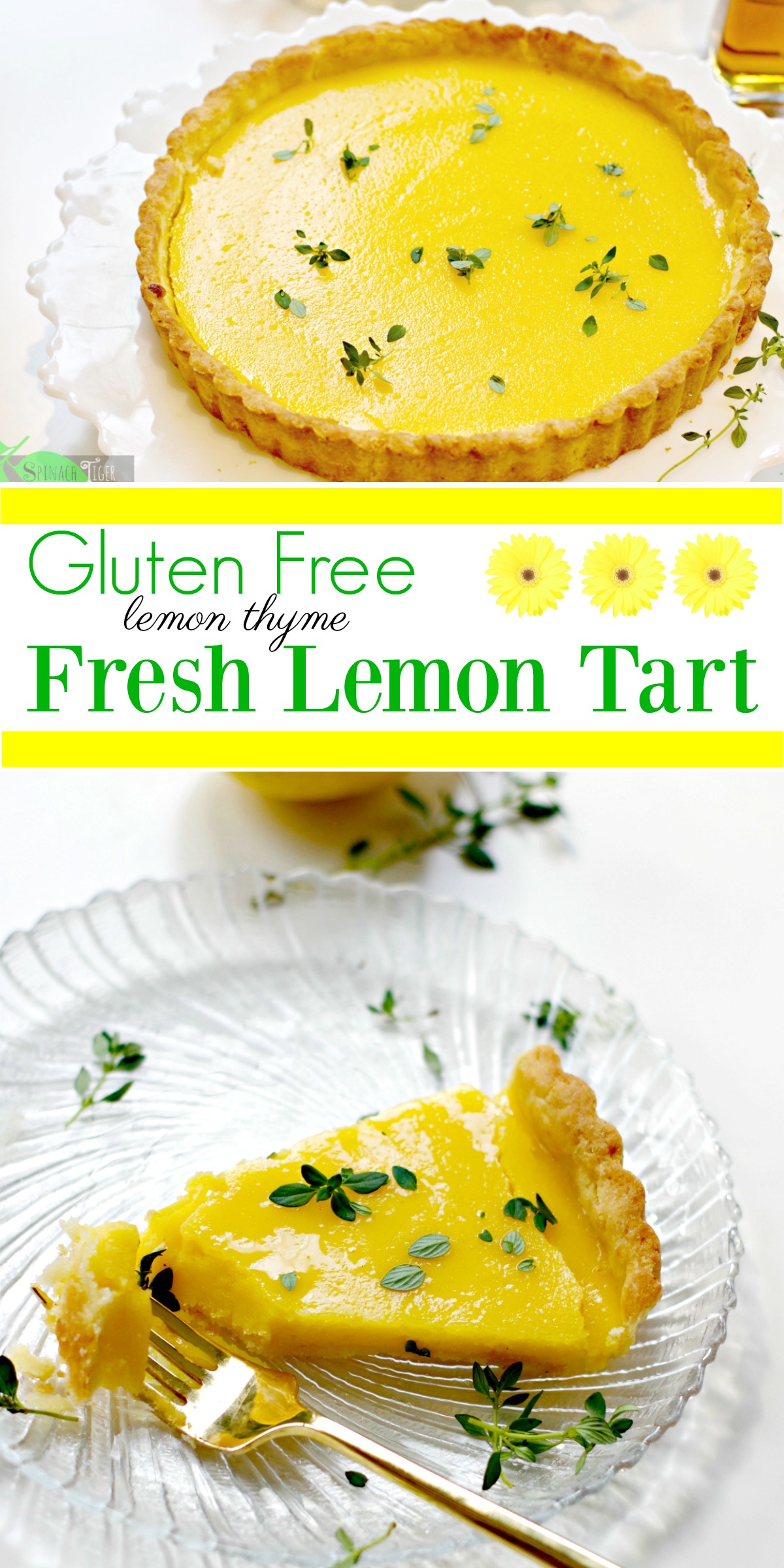 1 recipe for gluten free tart crust or for regular tart crust
2 large eggs plus 7 large yolks
1 cup sugar
zest of two lemons
juice of 4 large lemons
pinch salt
4 tablespoons unsalted butter, room temperature
3 tablespoons heavy cream (see notes)
Whisk eggs.
Set into a stainless bowl that can sit over a pot of simmering water (bain marie).
Add juice of lemons, lemon zest, salt, sugar and 4 tablespoons butter.
Stir until heated to 170 degrees, stirring constantly.
Remove from stove, take through a fine mesh strainer.
Add cream or add in three more tablespoons butter. Stir.
Cool. Place a piece of plastic wrap over lemon curd, once cooled if not using right away.
Bake a pre-made tart crust for approximately 25 minutes at 375 degrees F. If tart crust is frozen, no need to use pie weights. If not, spray a piece of parchment or foil with baking spray or butter and cover tart crust. Use pie weights over the foil.
Remove from oven. Pour in lemon curd.
Place back in oven for 10-15 minutes.
Remove and cool for two hours.
Garnish small pieces of lemon thyme if you have it.
Recipe by
Spinach Tiger
at https://spinachtiger.com/lemon-curd-tart-recipe-gluten-free-option/