ATK Gluten Free Flour Mix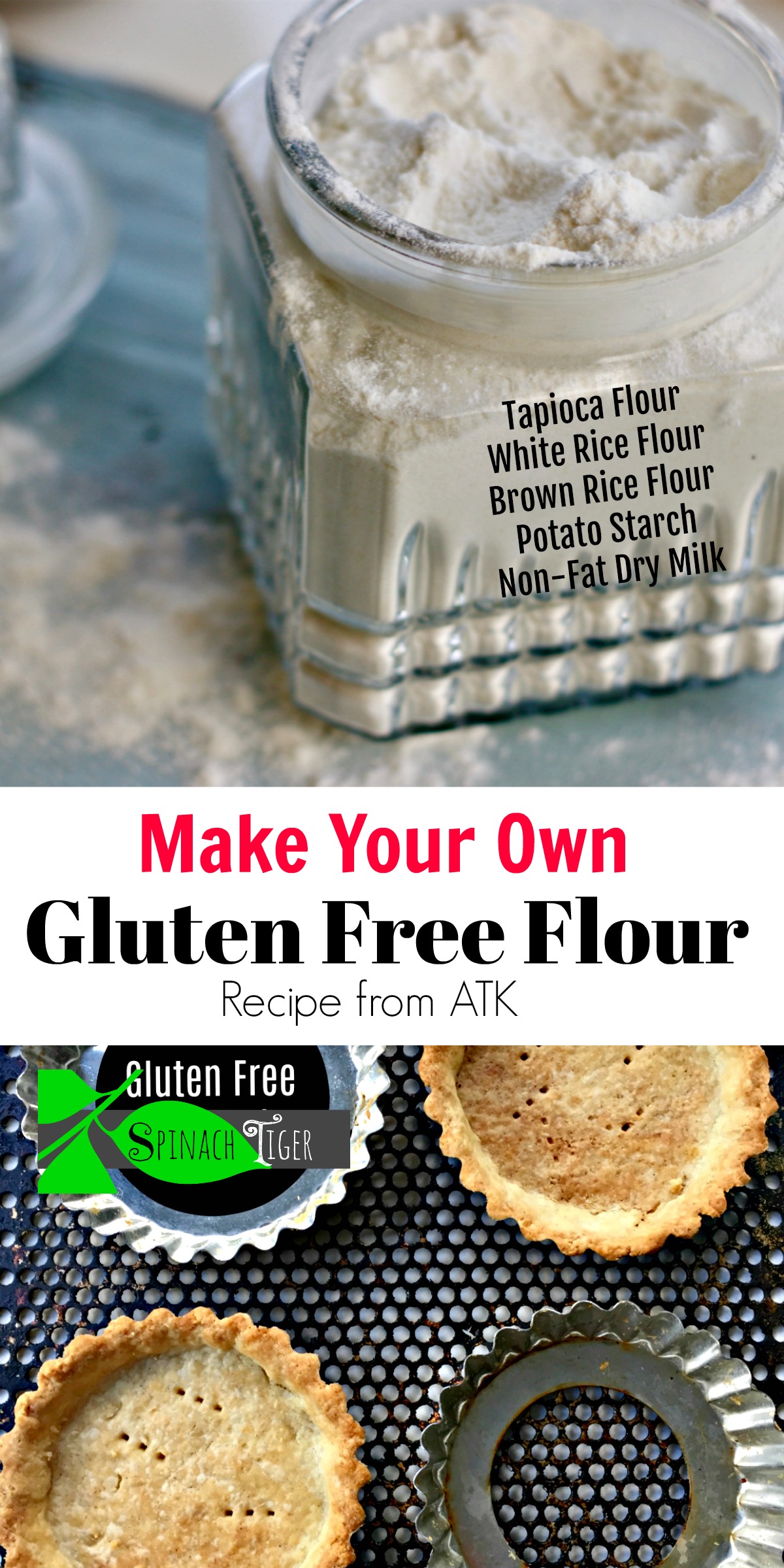 Recipe type:
Gluten Free Flour
712 grams white rice flour (24 ounces)
200 grams brown rice flour (7½ ounces)
208 grams potato starch (7 ounces) (see note for sub)
85 grams tapioca starch (3 ounces)
3 tablespoons non-fat dry milk
Tools Needed for this Recipe
Food Scale
Products Needed for Most Gluten Free Recipes
Xanthum Gum (will be needed in recipes)
Psyllium Husk (will be needed in recipes)
Golden Flax (some recipes)
Mix white rice flour, brown rice flour, potato starch, tapioca starch, non-fat dry milk.
Measure each ingredient using a food scale for complete accuracy.
Store in cool dry place.
You can substitute potato starch as follows:

Use sweet rice flour for cookies, cakes, quickbreads.
Use arrowroot powder for yeast breads.

All products can be ordered below, where Spinach Tiger receives a small affliliate referral fee.
Recipe by
Spinach Tiger
at https://spinachtiger.com/gluten-free-flour-mix-recipe/